Spring Clean 2023
5th class were busy on a spring clean around the school grounds recently. The students were kitted out in high-vis vests and gloves, and set off around the main school yard gathering litter with their pickers. Well done to 5th class for their hard work and keeping our playground clean

.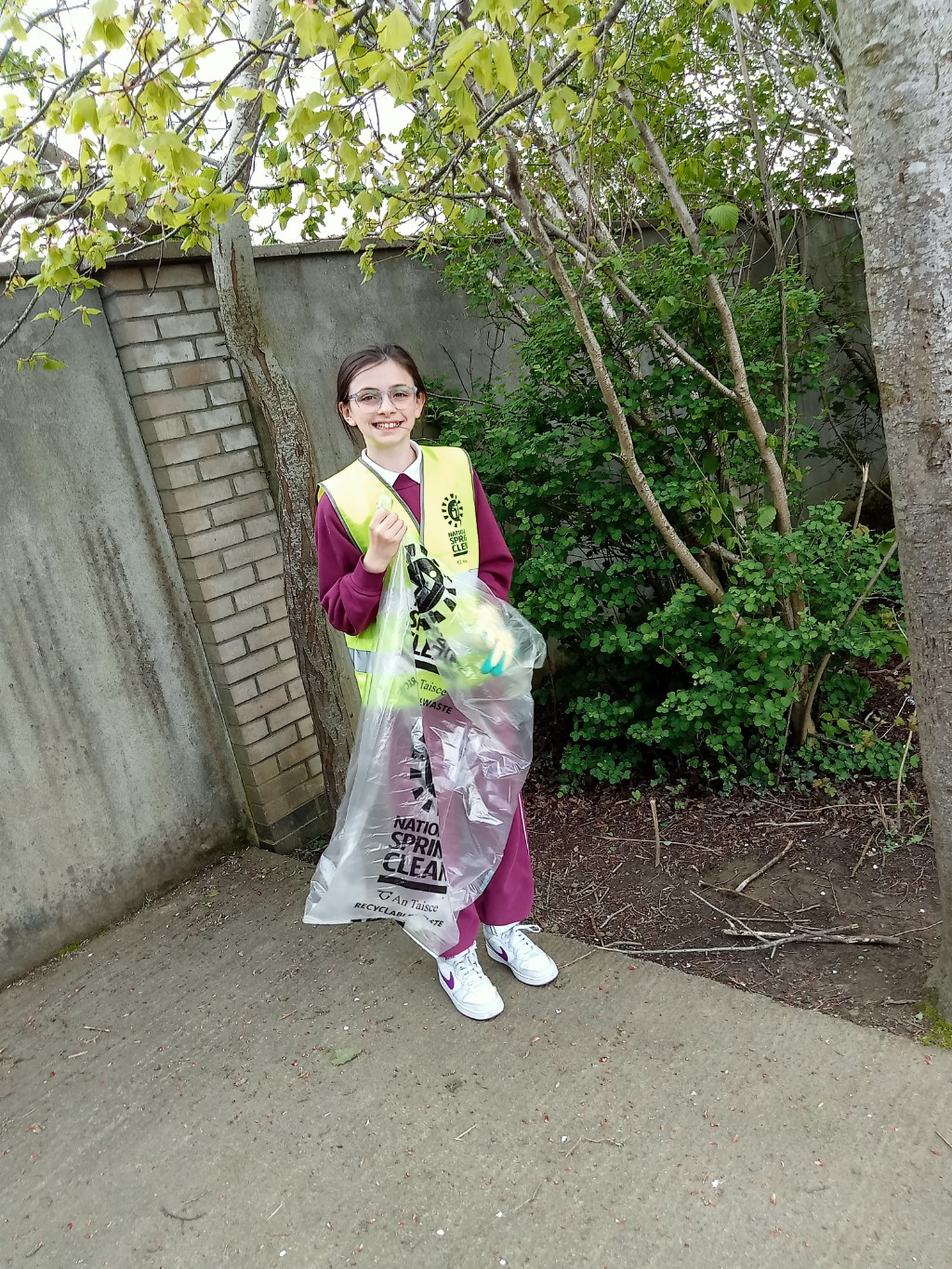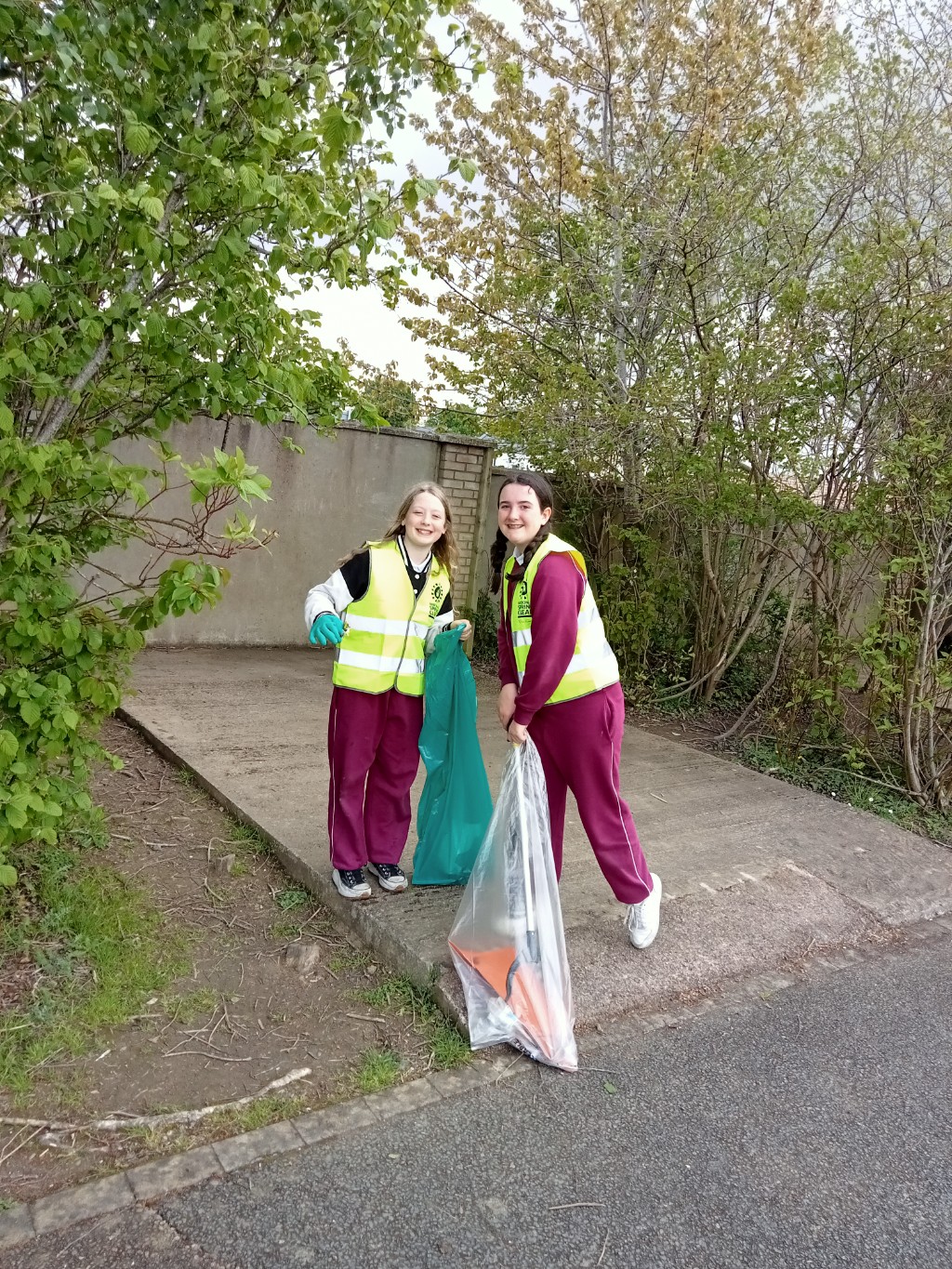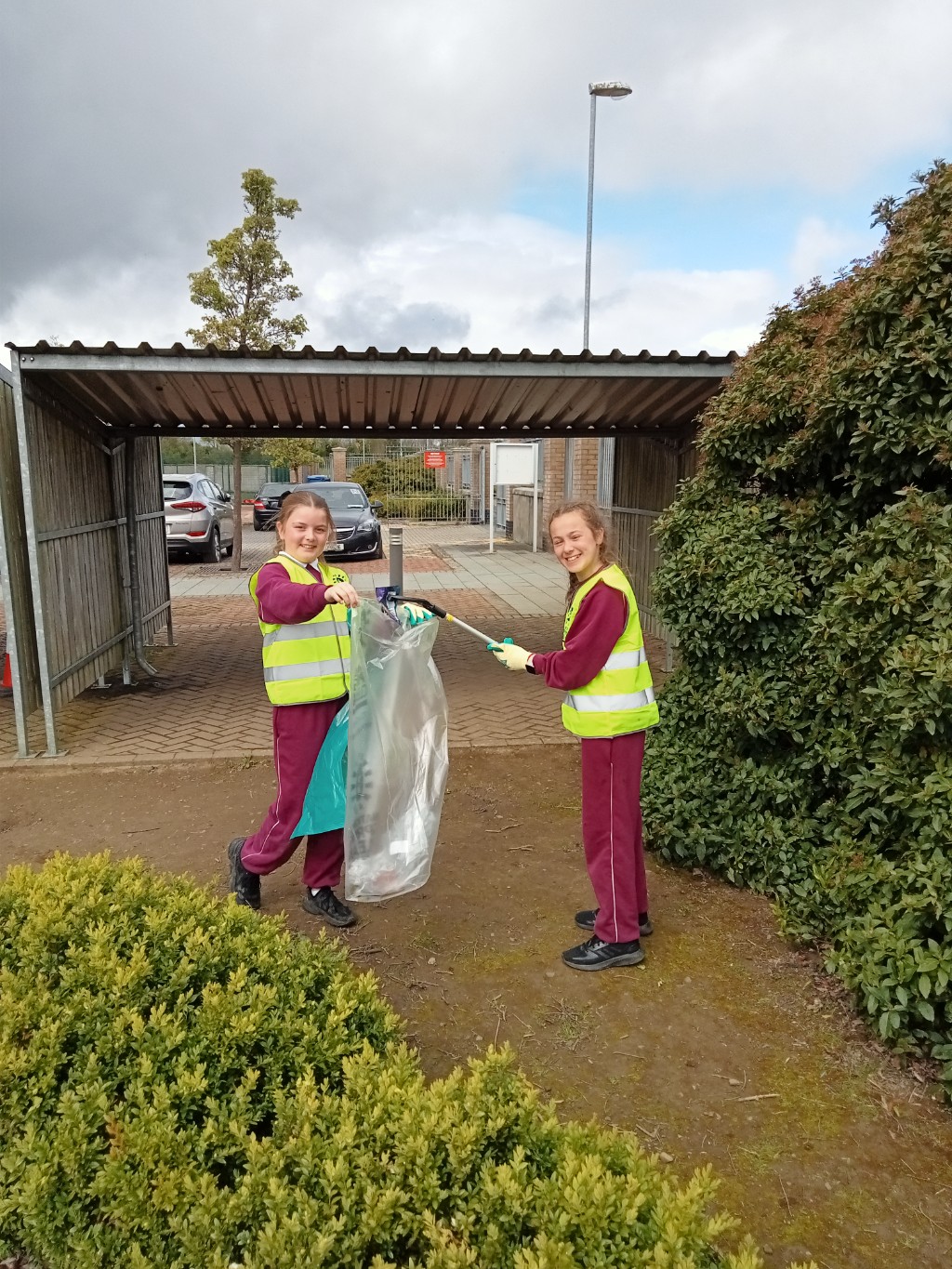 3rd class were learning about Ancient Rome and Pompeii before the mid term break so they made volcanoes to investigate what it was like when Mt Vesuvius erupted in Pompeii.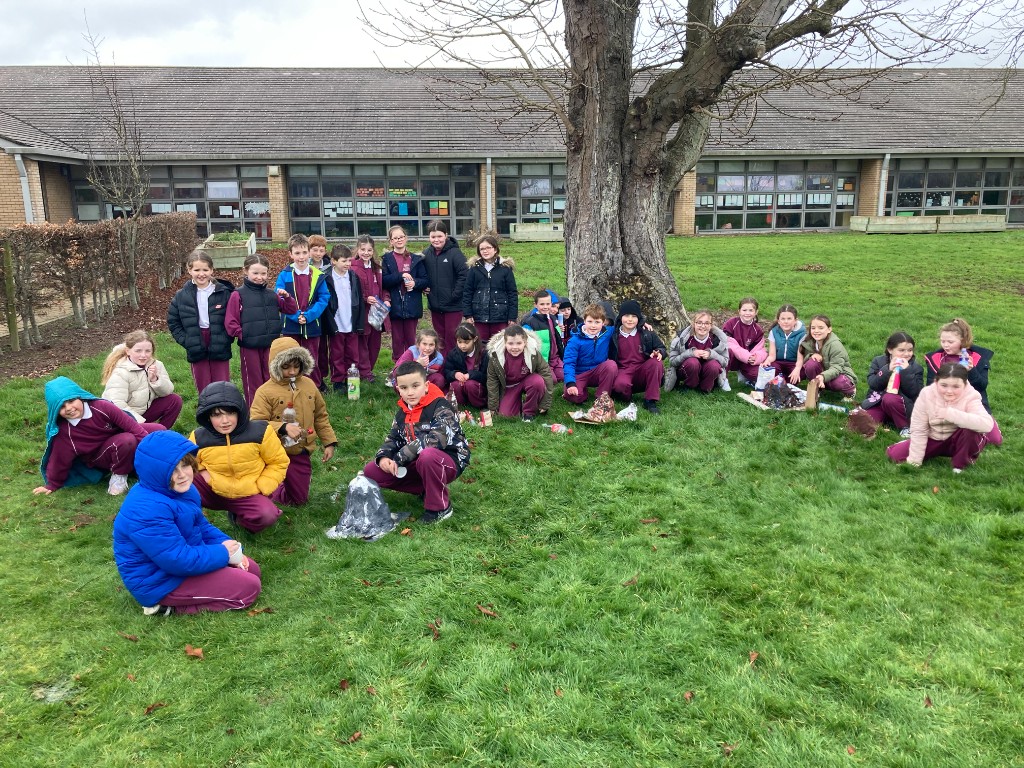 Mr Lalors sixth made awesome hot air balloons with the help of professional visiting Artist Ms Gabi McGrath as part of the BLAST, Arts in education residency, a first for Rolestown. Thank you Gabi, it was great working with you.
It was a lot of fun in January working with a new material for many, felt. Using wool, students made a lovely matted fabric called felt with water and soap and pressing. A balloon and a template were then used. The basket weaving was made from a wood base and strips of cane. Students then made fun figures out of clay to pilot their hot air balloons!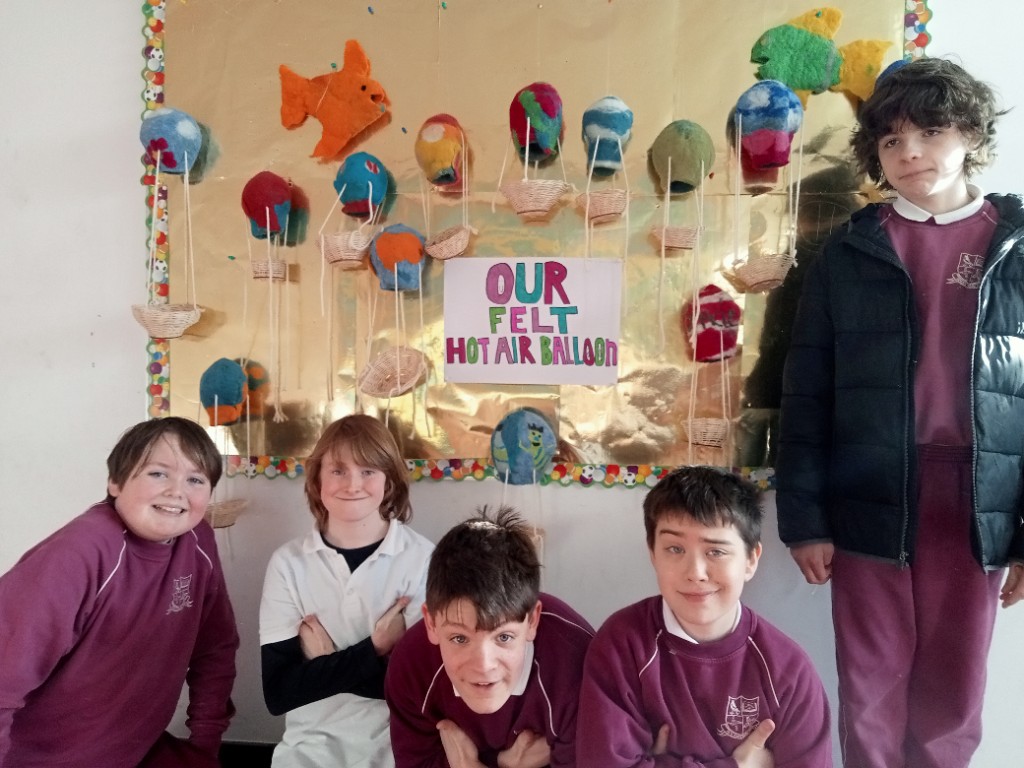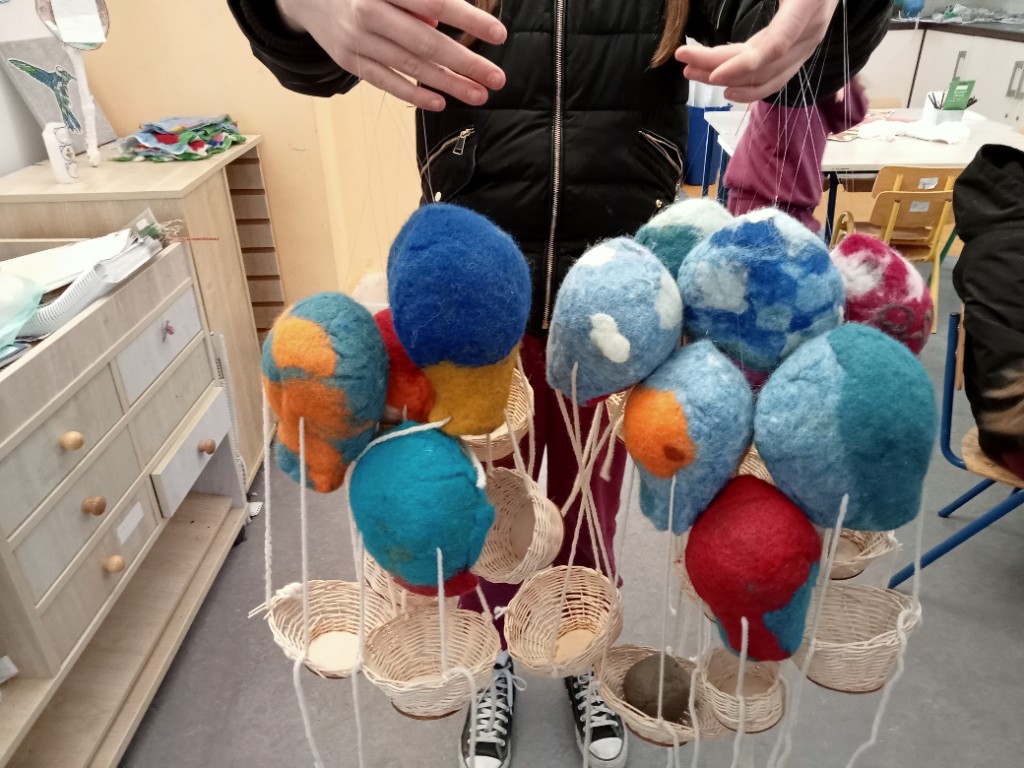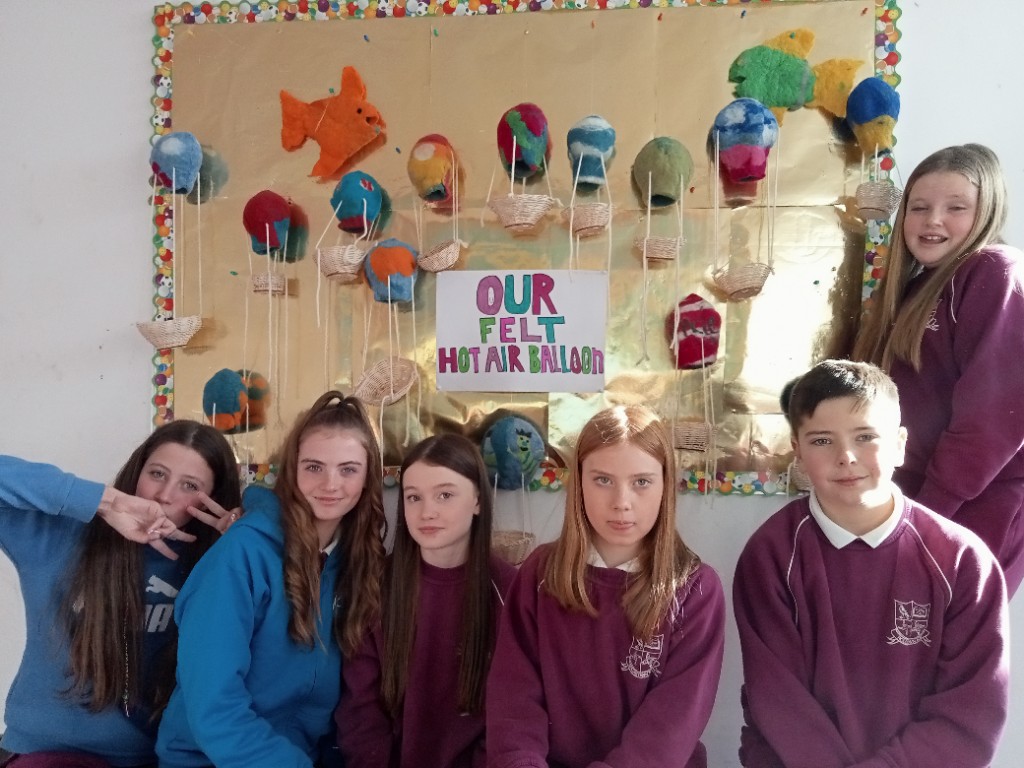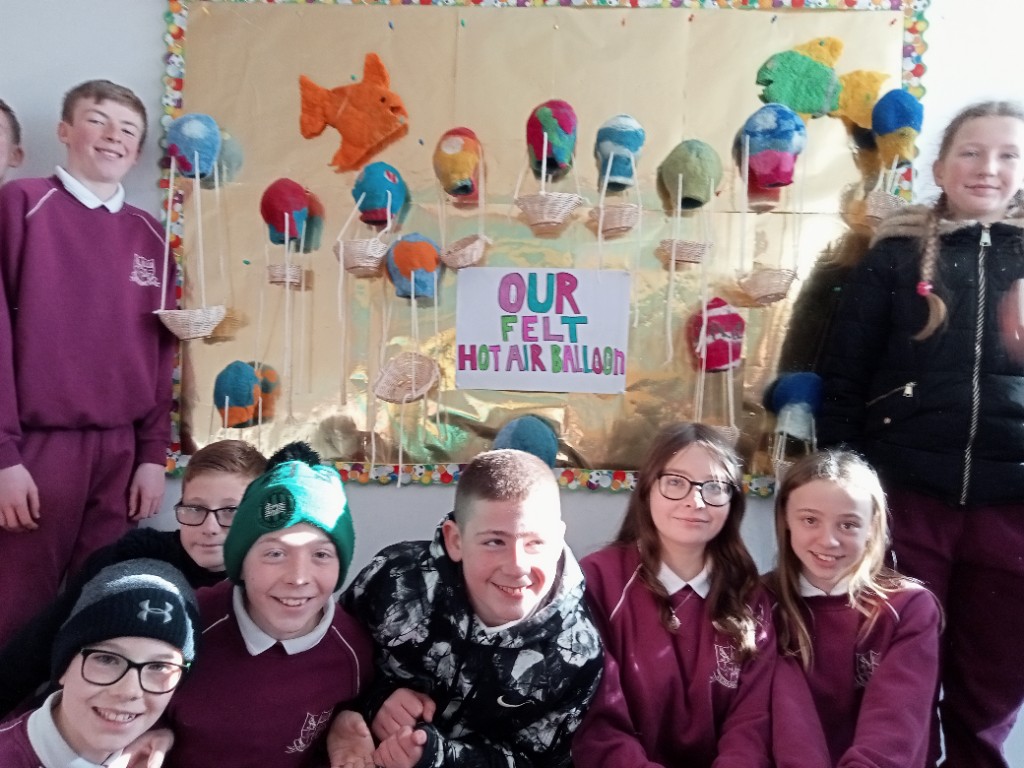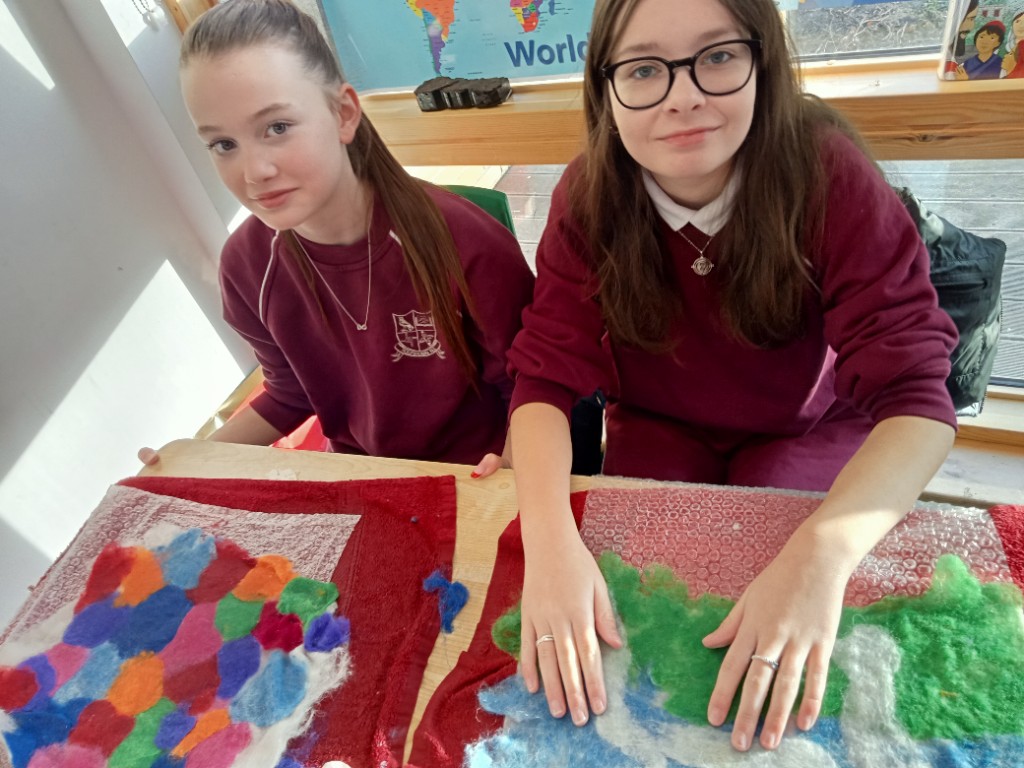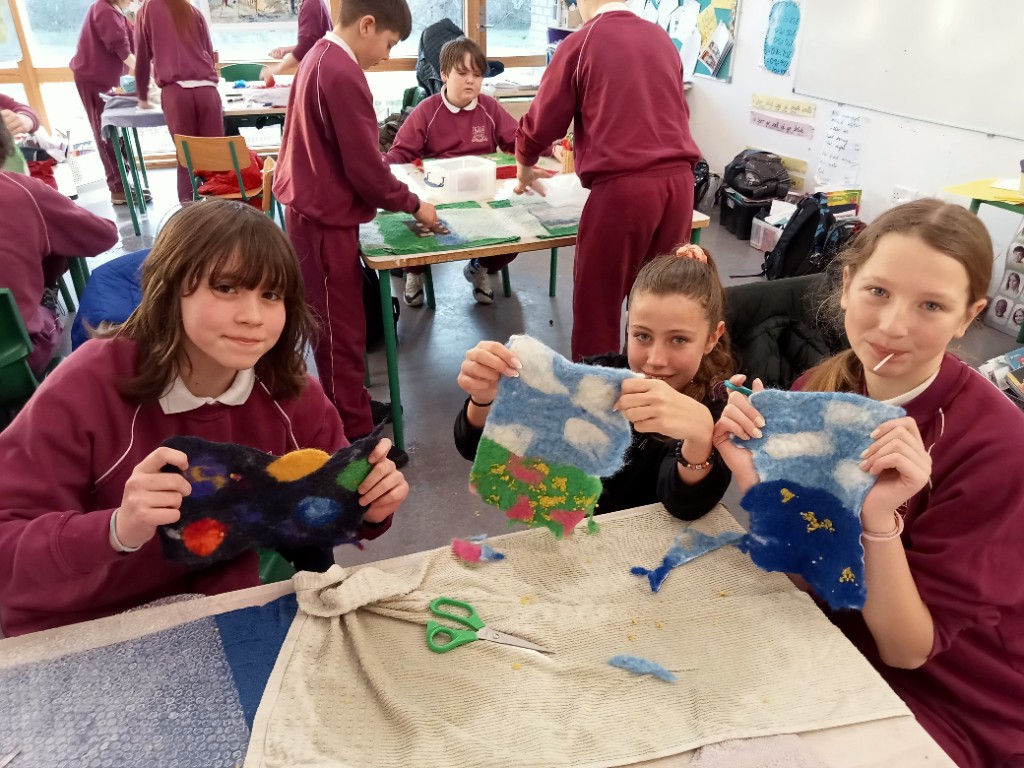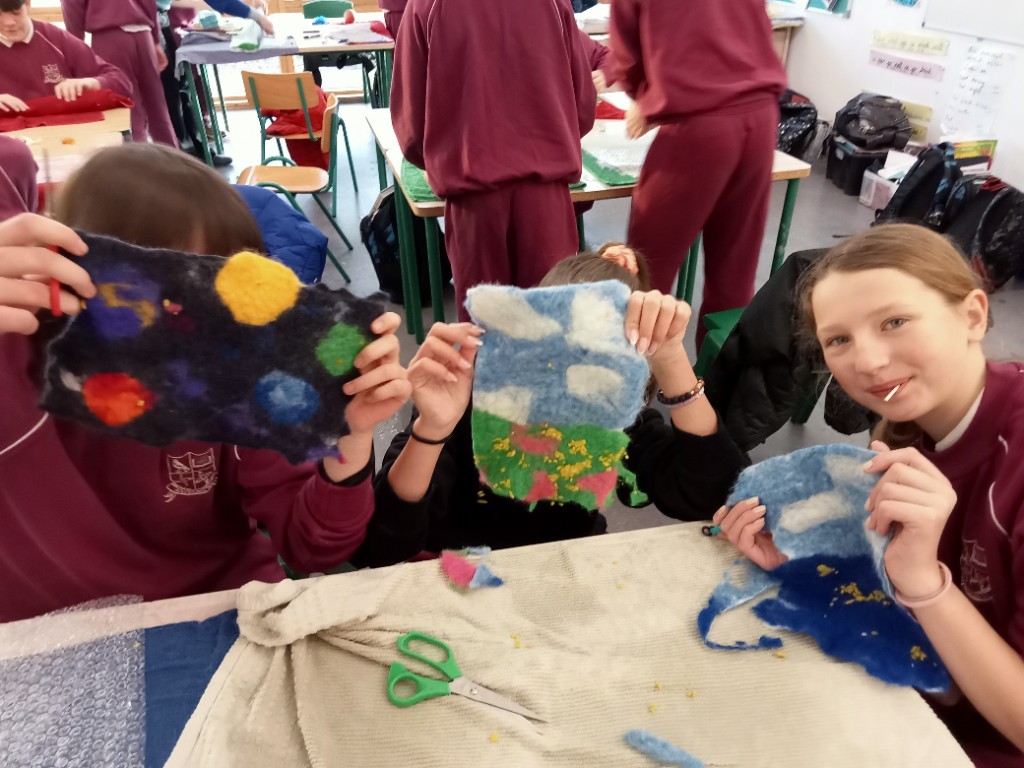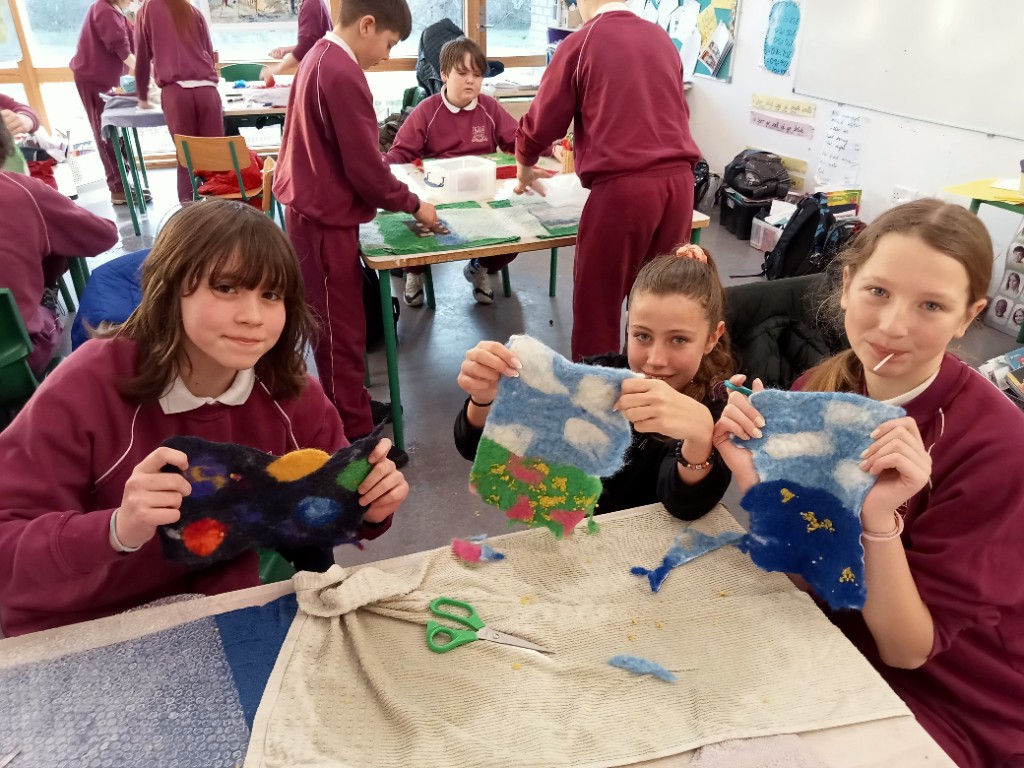 Musical Instruments.
Children from 2nd and 3rd class made musical instruments at home. Here are pictures of the wonderful creations.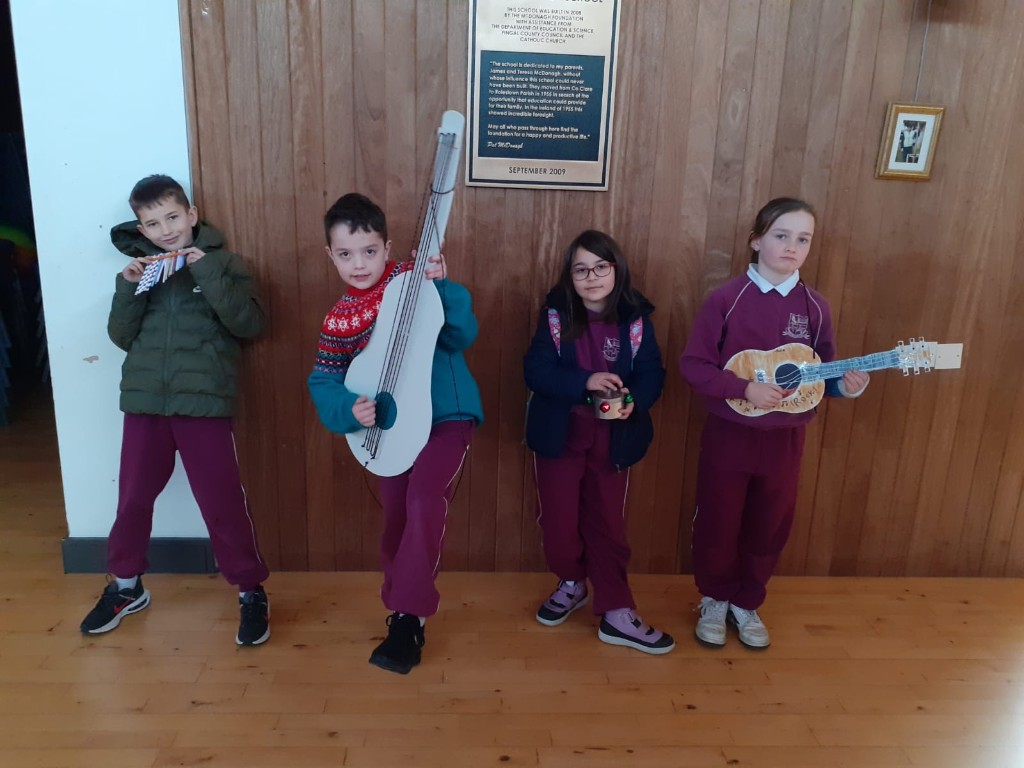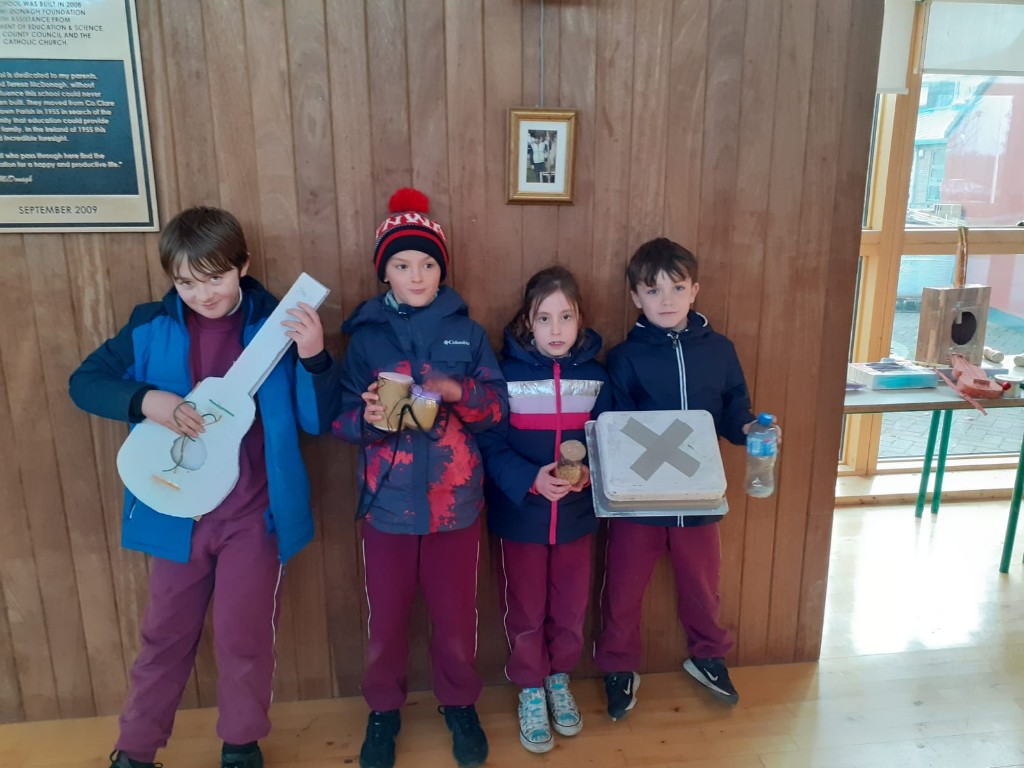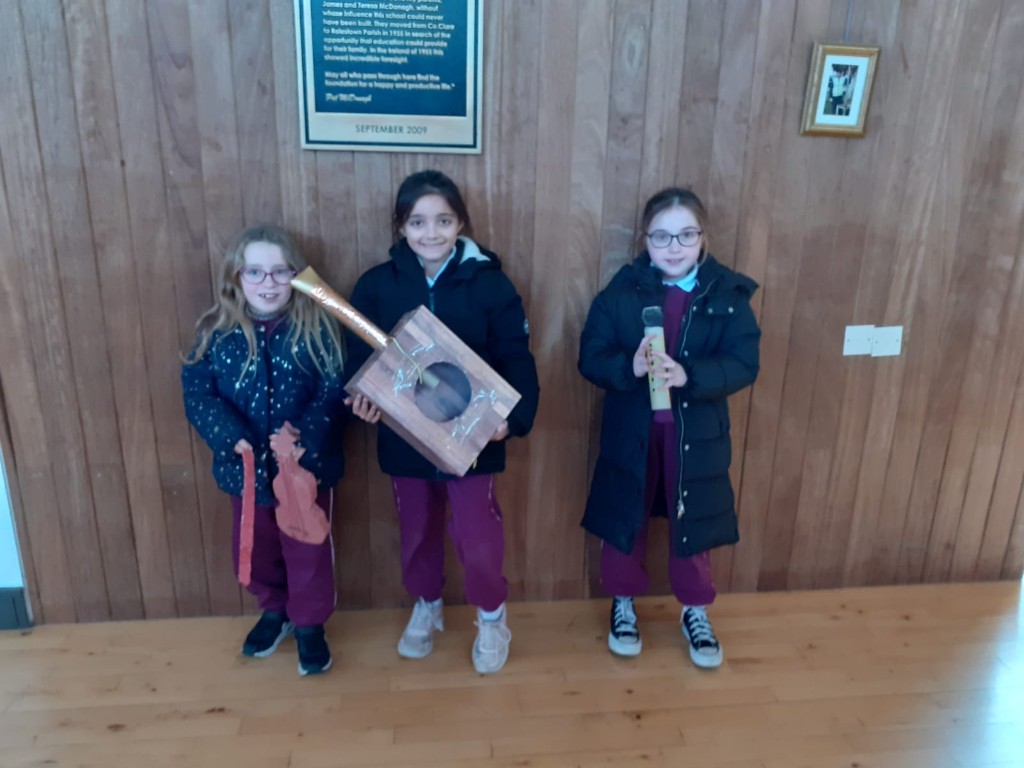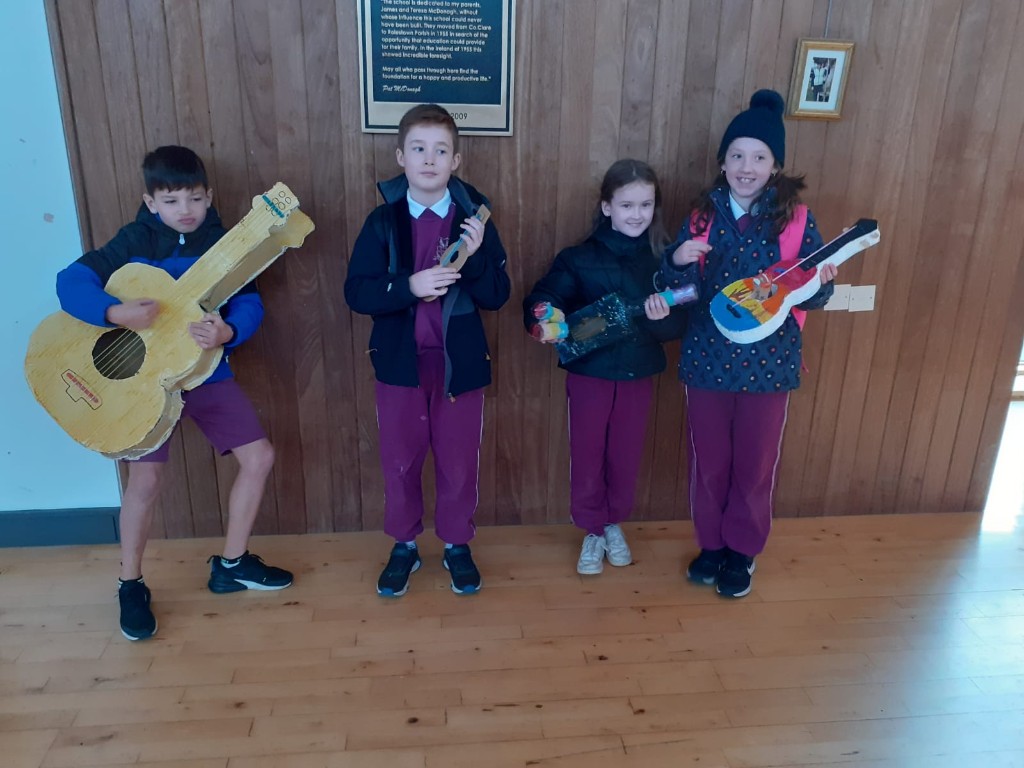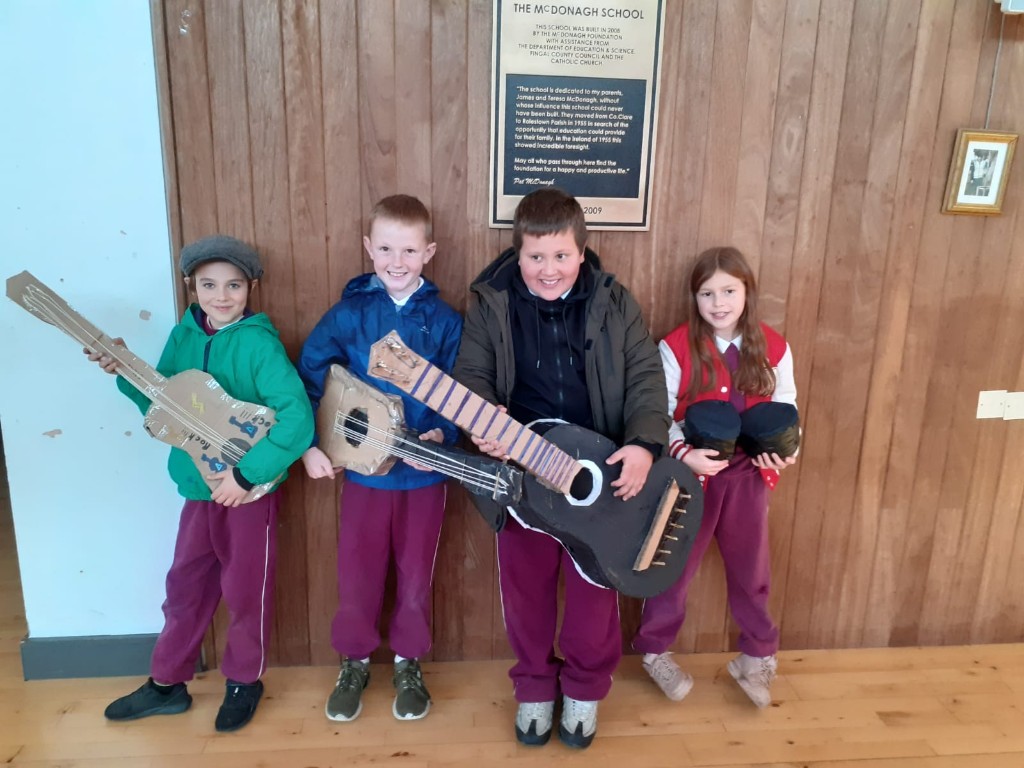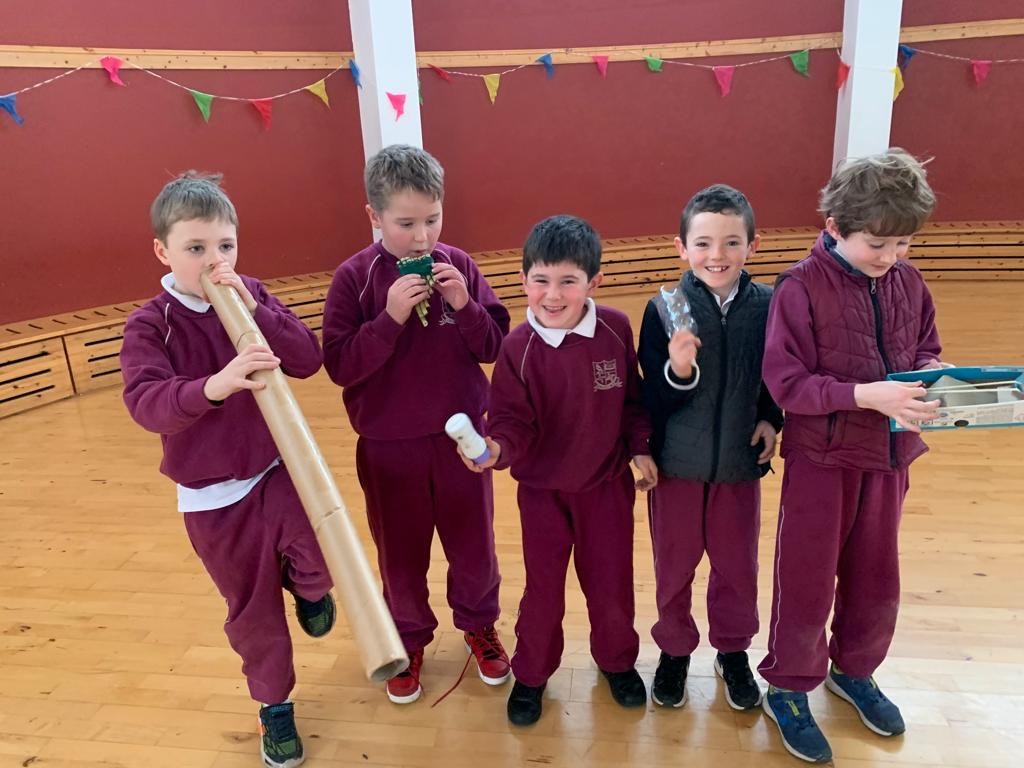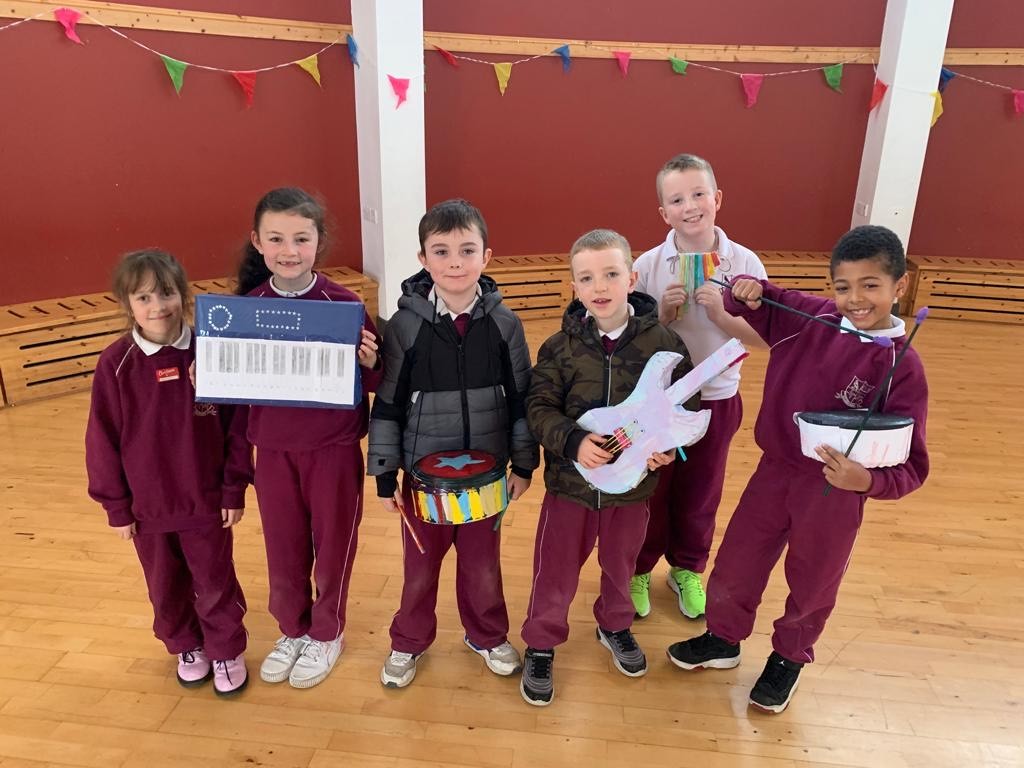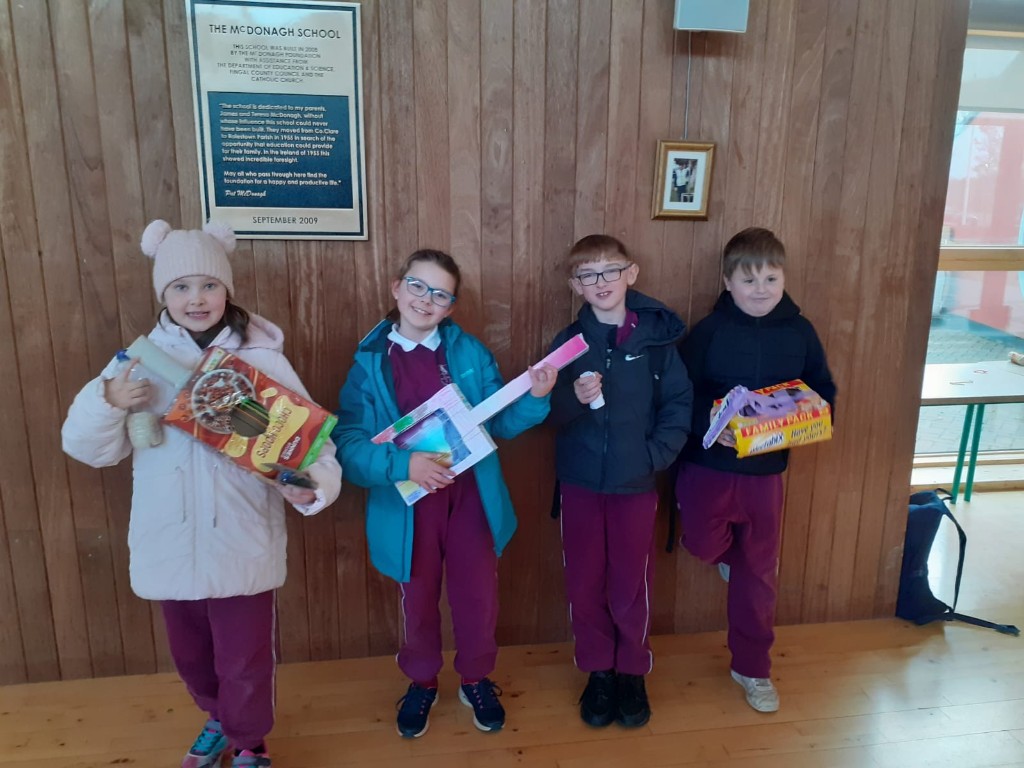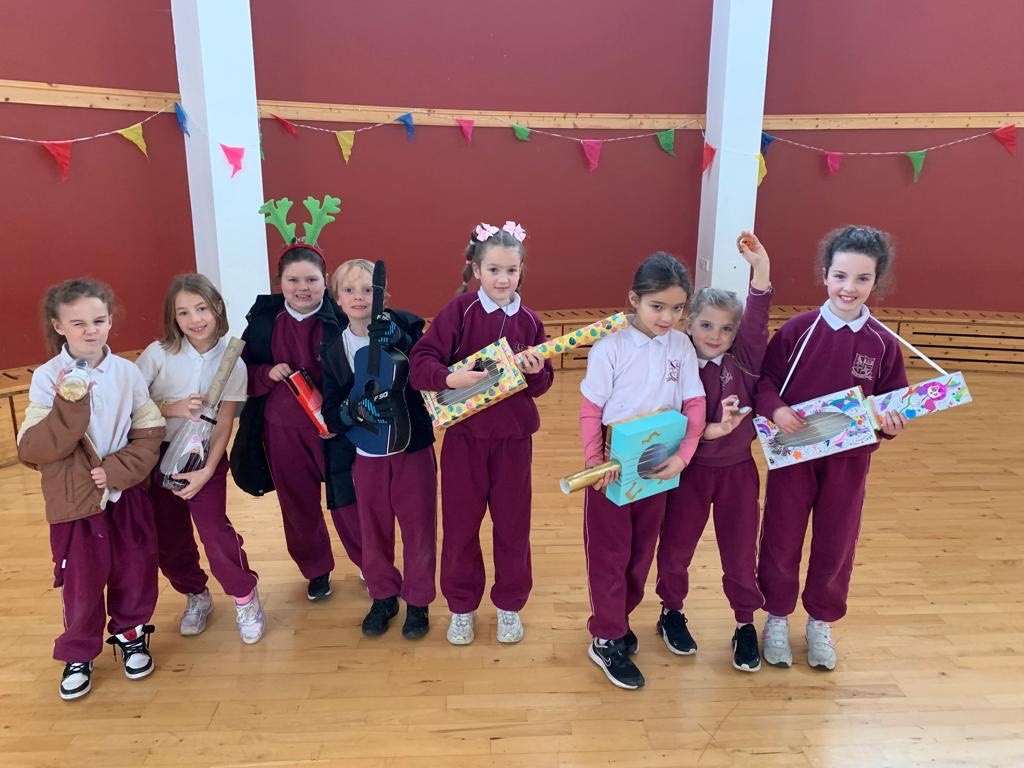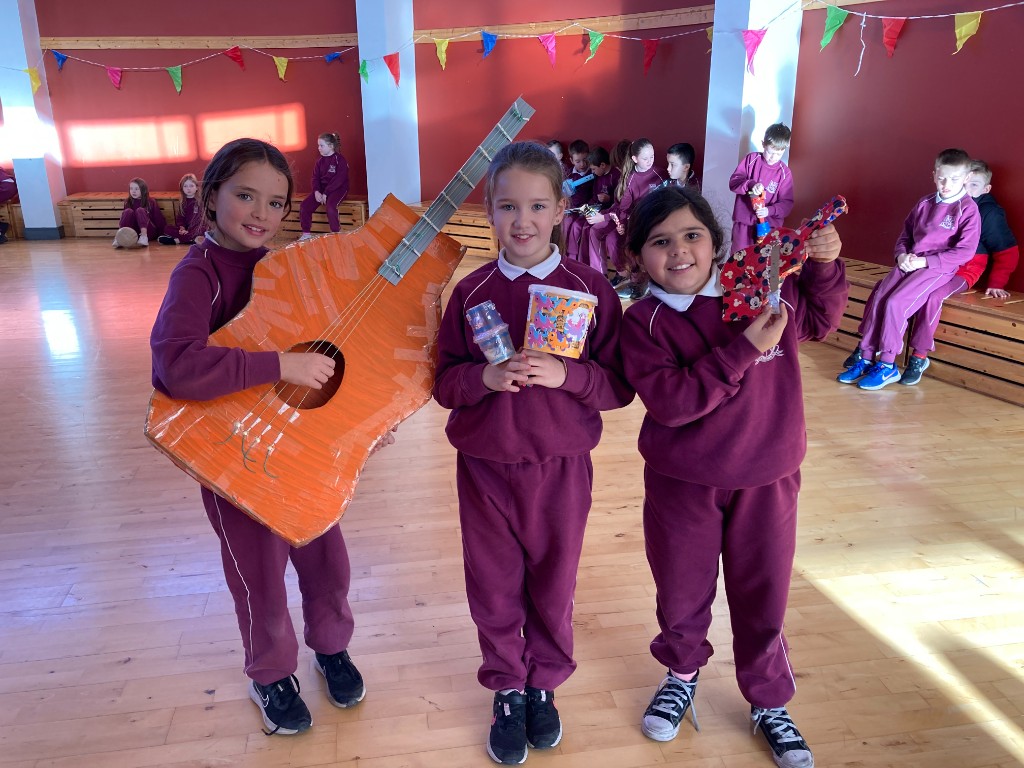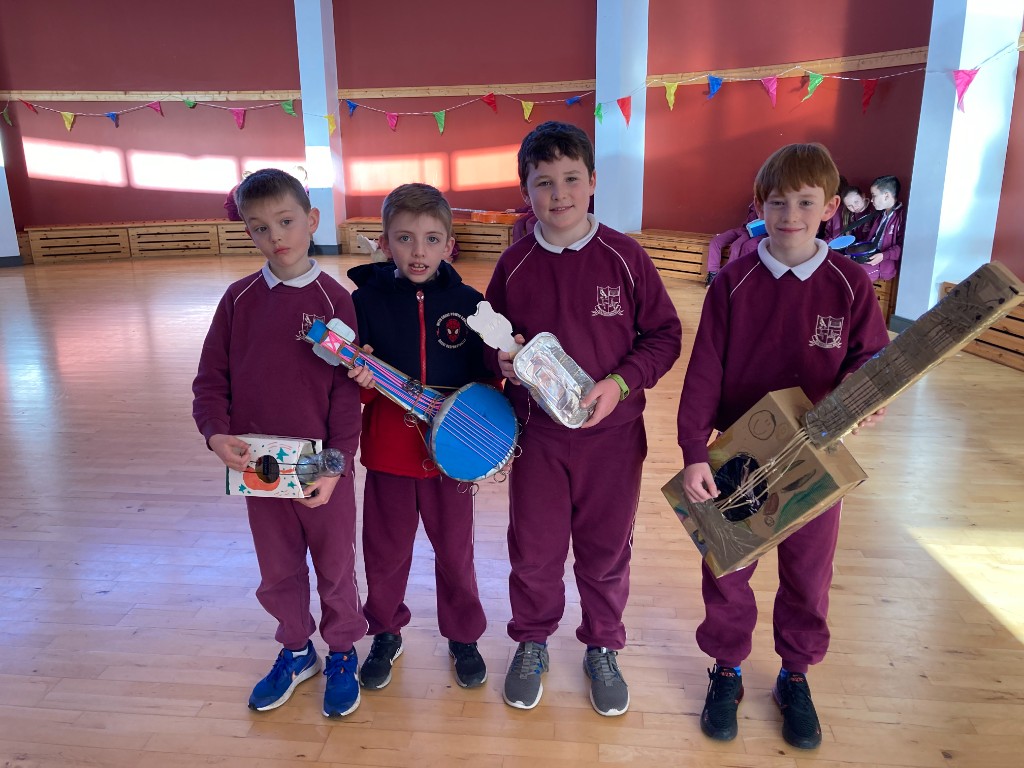 GAA
Paul Wilde is our GPO who promotes Gaelic games within our school. Children from junior infants to sixth class have regular sessions with Paul. Paul's sessions are based upon games and fun whilst learning new skills.
Boys and girls from fifth and sixth class try out for the school team each year. Rolestown National School are proud to take part in the Cumann na mBunscoil and Fingal football leagues each year. The school's most recent wins came in 2021 and 2022.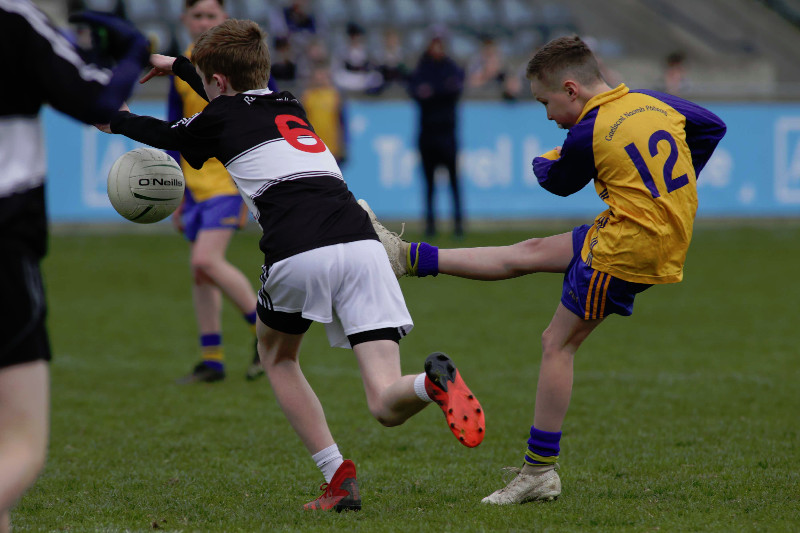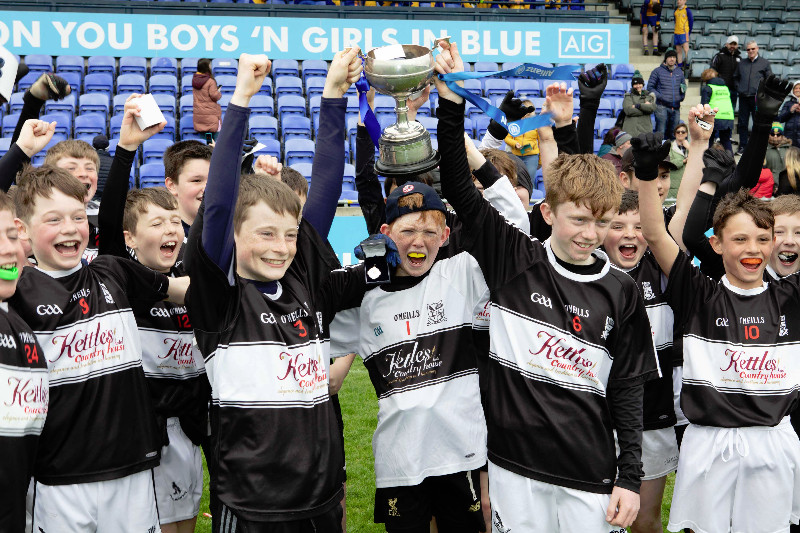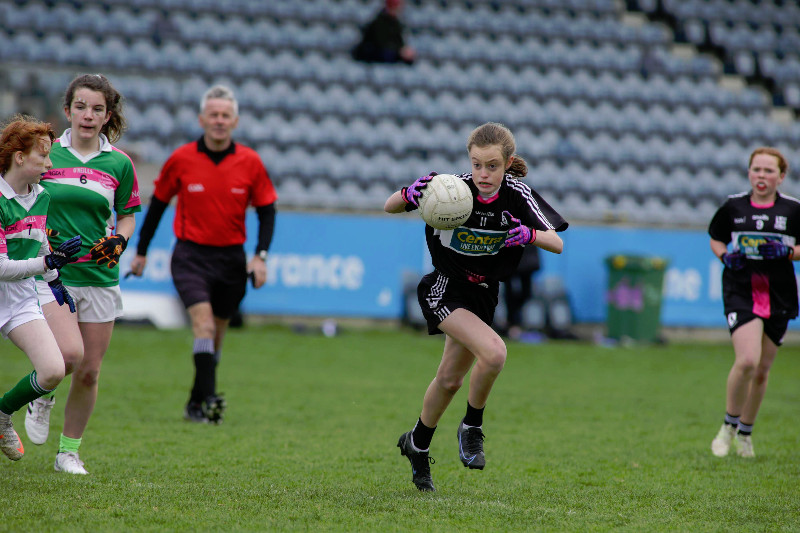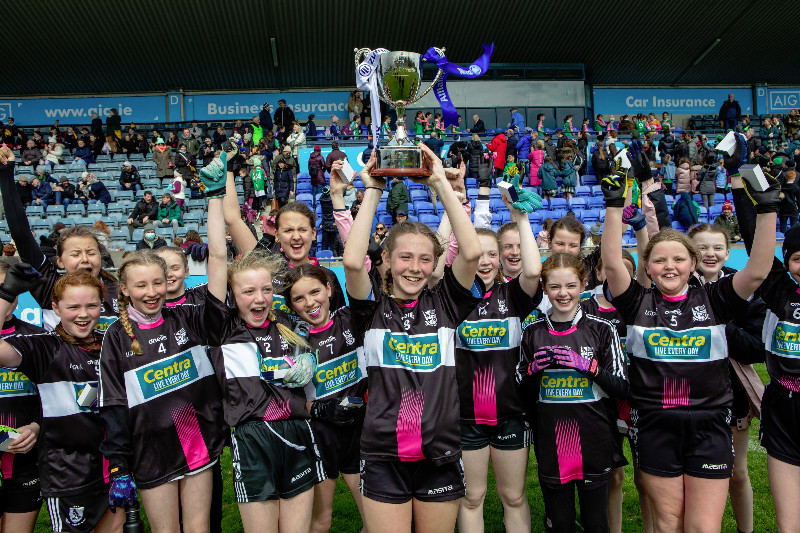 Gardening
We have fantastic facilities here in Rolestown NS and we love to get out in nature and getting our hands dirty. Eddie Kiernan is a local organic farmer who gives up his time to come in and help us with our raised beds. We grow potatoes, cereals, sunflowers and everything in between.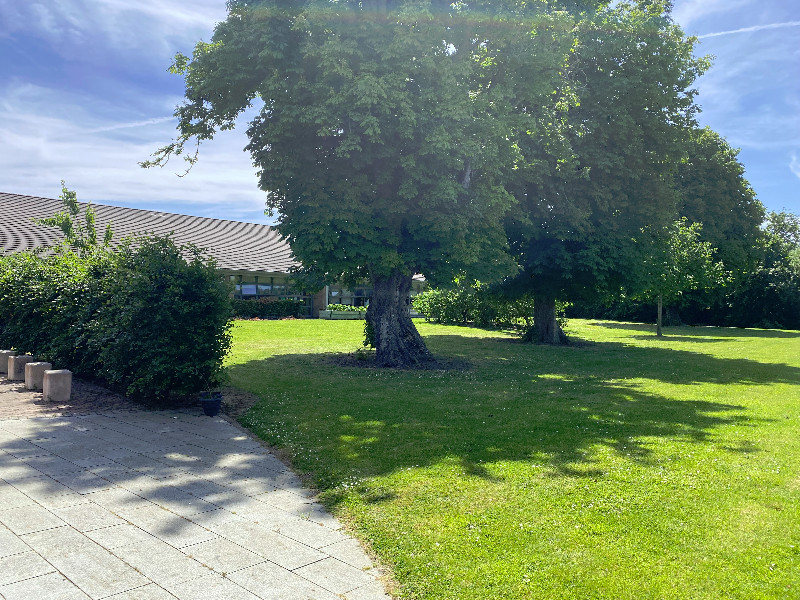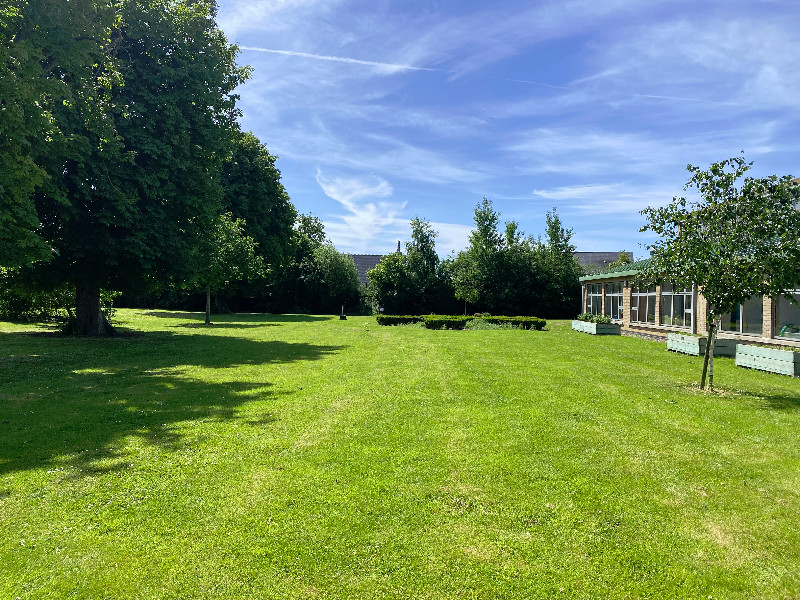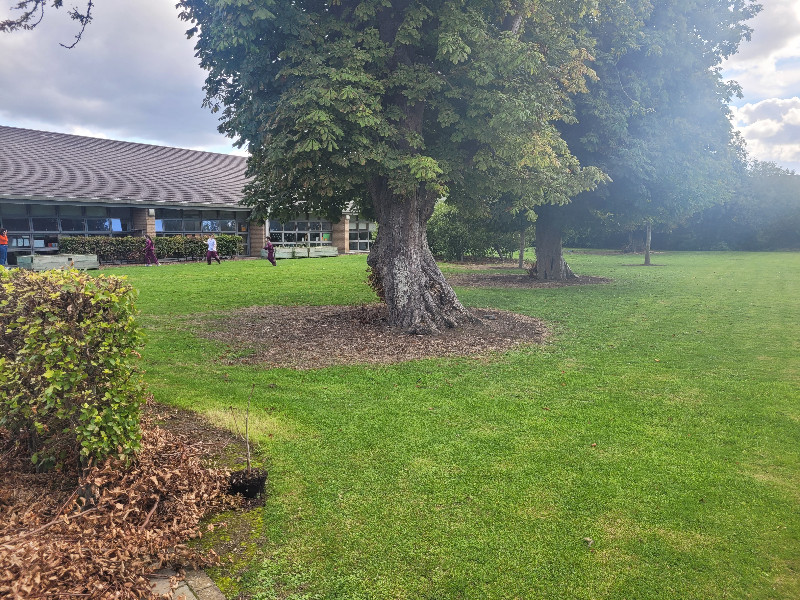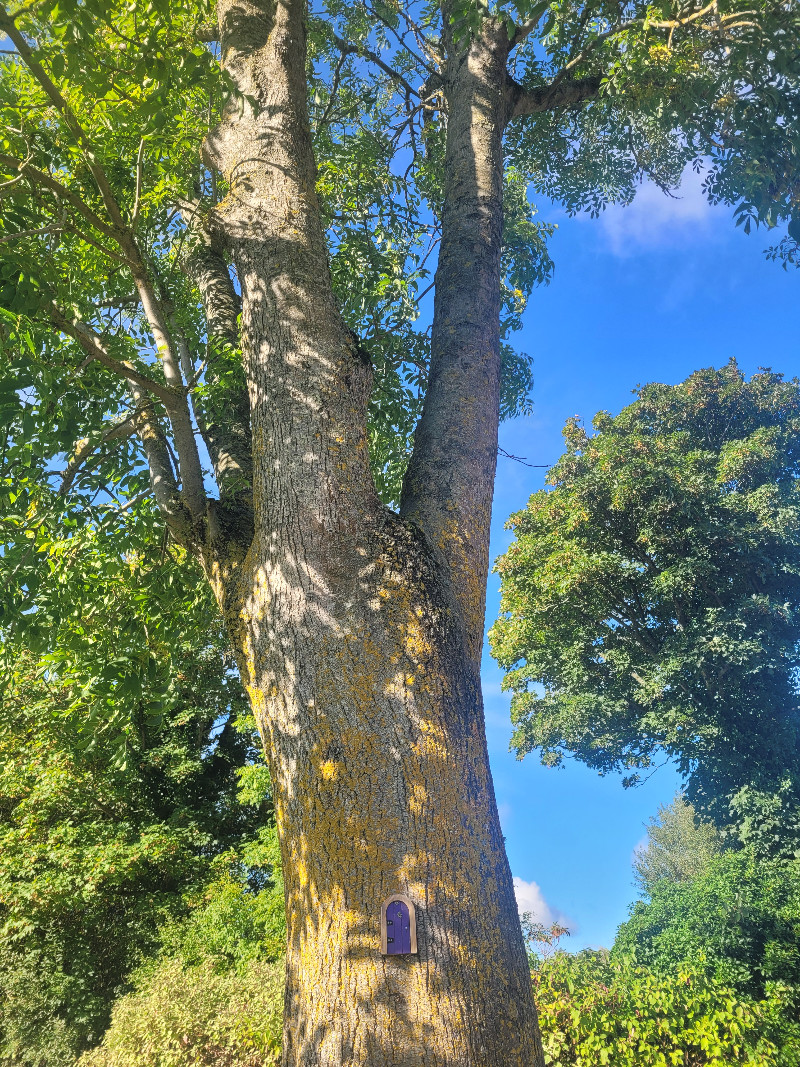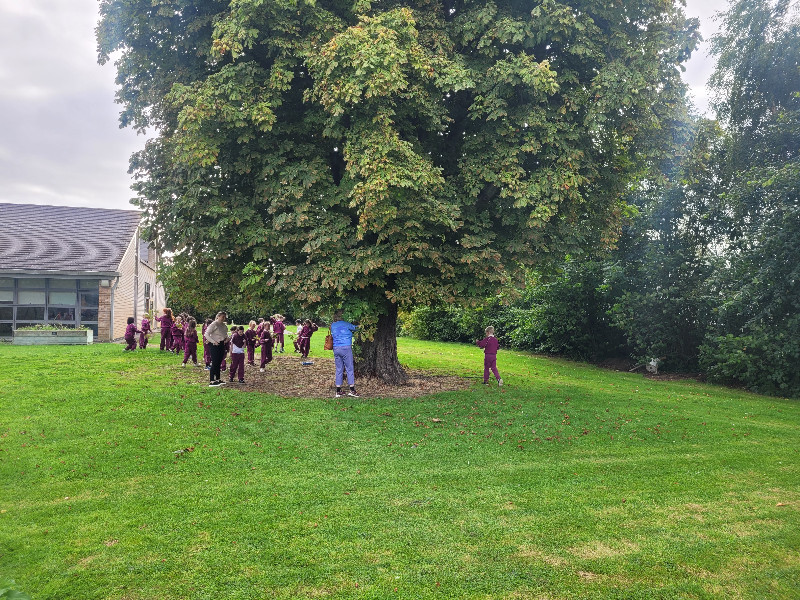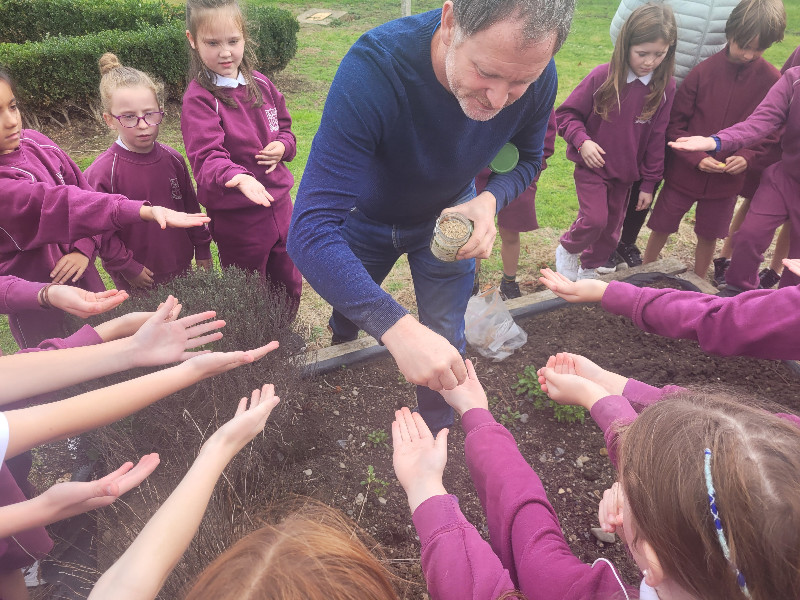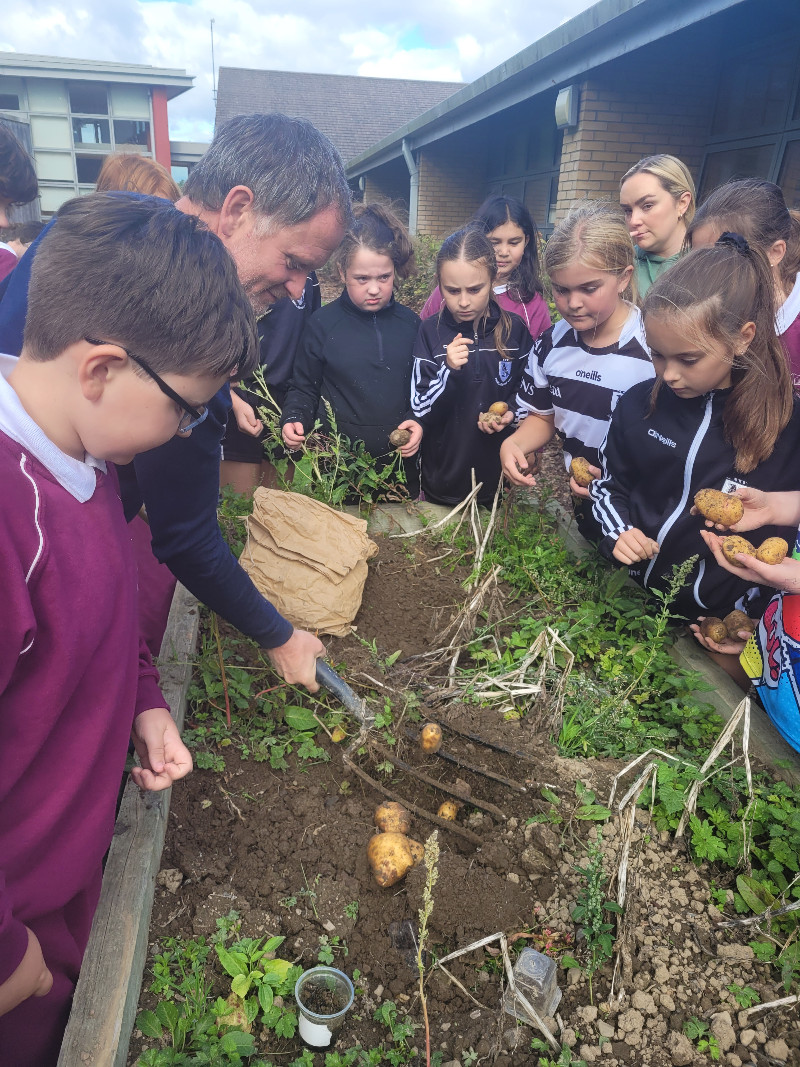 Music
Every child in Rolestown N.S. has the opportunity to learn the violin. Bjarke Gunderson is a local music teacher who is engaged by the school to provide these lessons.
Bjarke's classes aim to provide children with the basics of reading music, listening and responding, performing and composing.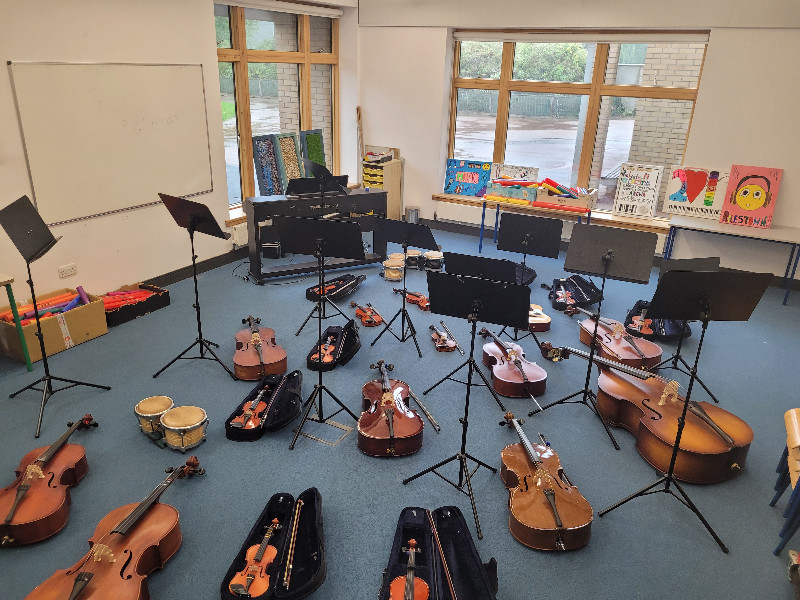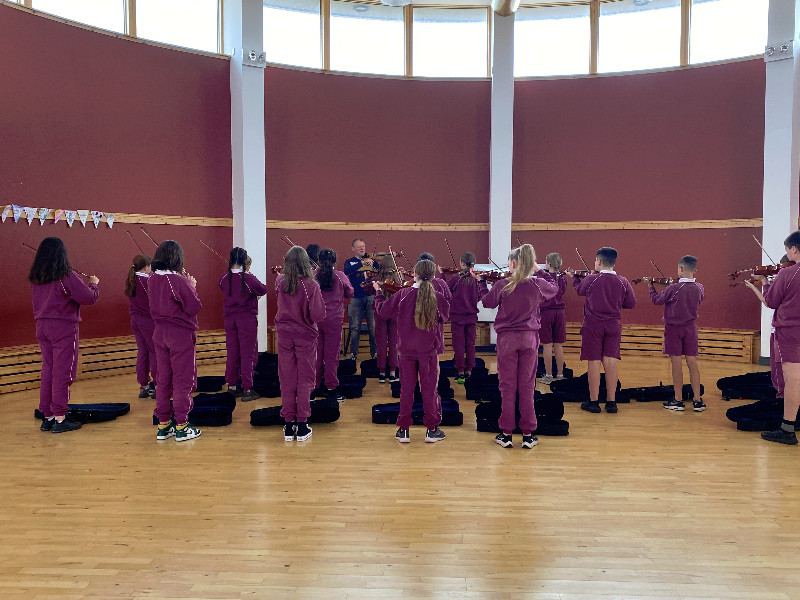 Orchestra
Senior classes have the opportunity to take part in the school orchestra.
Choir
We have a senior school choir and they have regularly take part in the Peace Proms, the Fheis Ceoil and perform at Dublin Airport at Christmas. The choir also sing at school ceremonies of Communion, Confirmation and 6th class graduation.
Chess
Children have the opportunity to learn and play Chess during break time. Our Chess group is growing each week and new members are always welcome.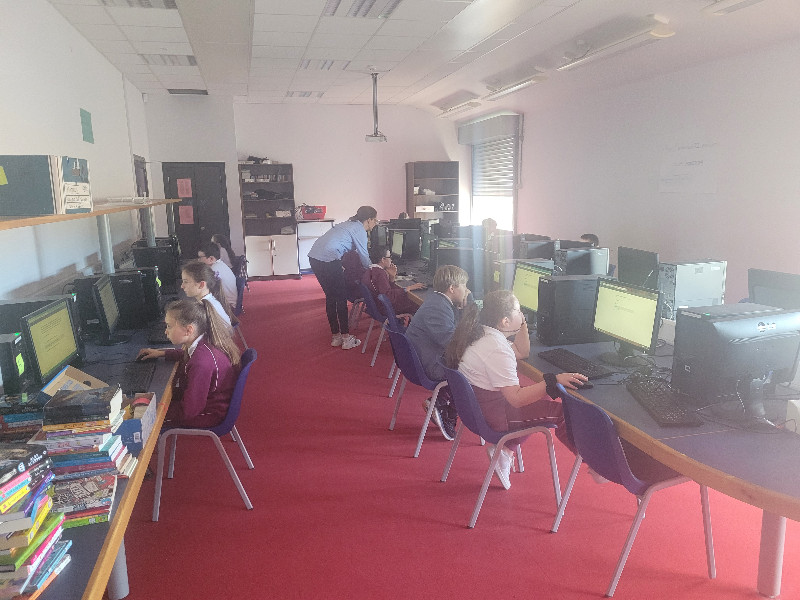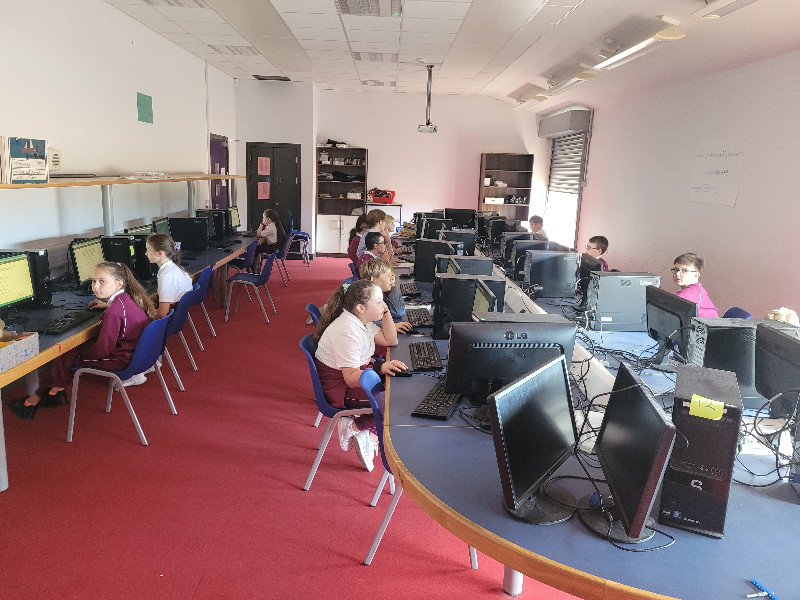 Basketball
There is a great tradition of Basketball here in the school, Children can play outside or inside in the Hall. From time to time we organise basketball coaching for the children.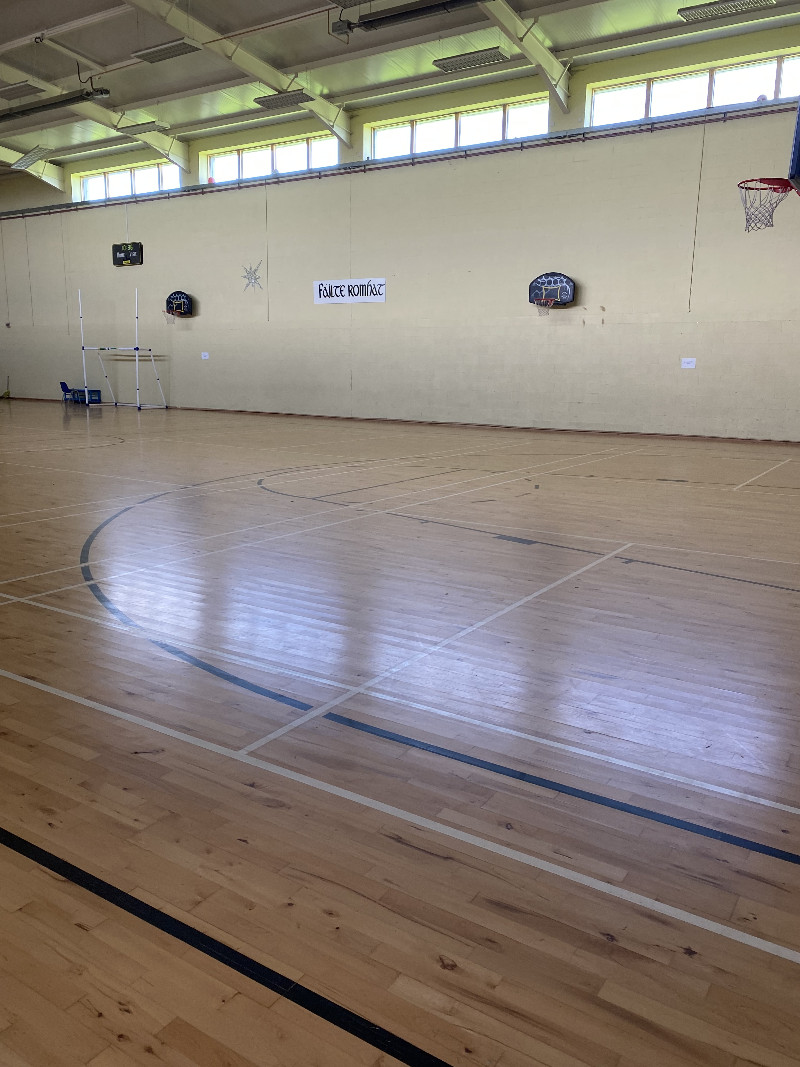 Accelerated Reader Programme (Renaissance Learning)
In-house use of the Star Reading and Accelerated Reader computer programmes helps us manage and monitor children's independent reading practice.The Star Reading computerized reading assessment is used to determine the level at which each child read is reading. (ATOS level) Completion of the Star Reading assessment provides Diagnostic feedback for teachers regarding at what level a child is reading. A book level, within the ZPD for the child (Zone of Proximal Development ) is provided.
Our library comprises a vast selection of graded books suited to the AR programme. The child picks a book at his/her own level and reads it at his/her own pace. When finished he/she takes a short online quiz based on the book just read. Passing the quiz is an indication that she/he has understood what s/he read and is reading at the correct level. Feedback based on the quiz results is used to help the child set his/her own targets and direct ongoing reading practice.
Pupils from 3rd to 6th classes engage with the Accelerated Reader programme.
We encourage 15-20 minutes of daily reading practice. See visual below.