School Events.
Sam Maguire Visit.
The Sam Maguire Cup paid a visit to the school today to much excitement and applause.
The cup was accompanied by Darren Daly & Cormac Costello. The paid a special visit to Junior Infants and then met the remaining classes in the Assembly Hall.
Many thanks to Darren & Cormac.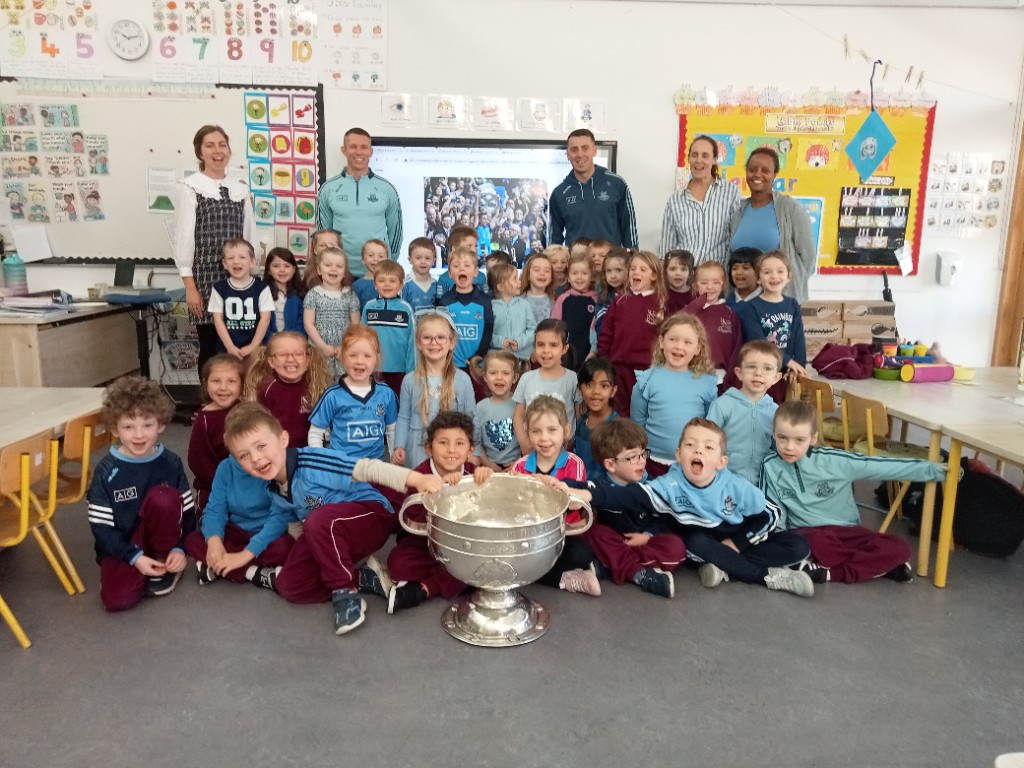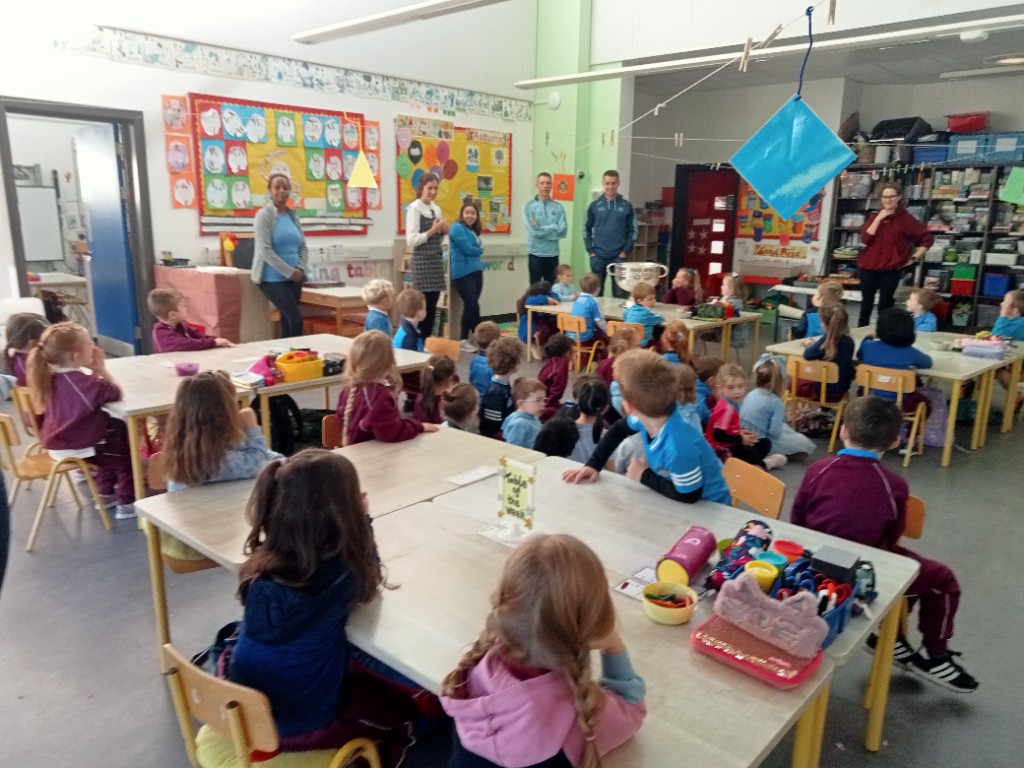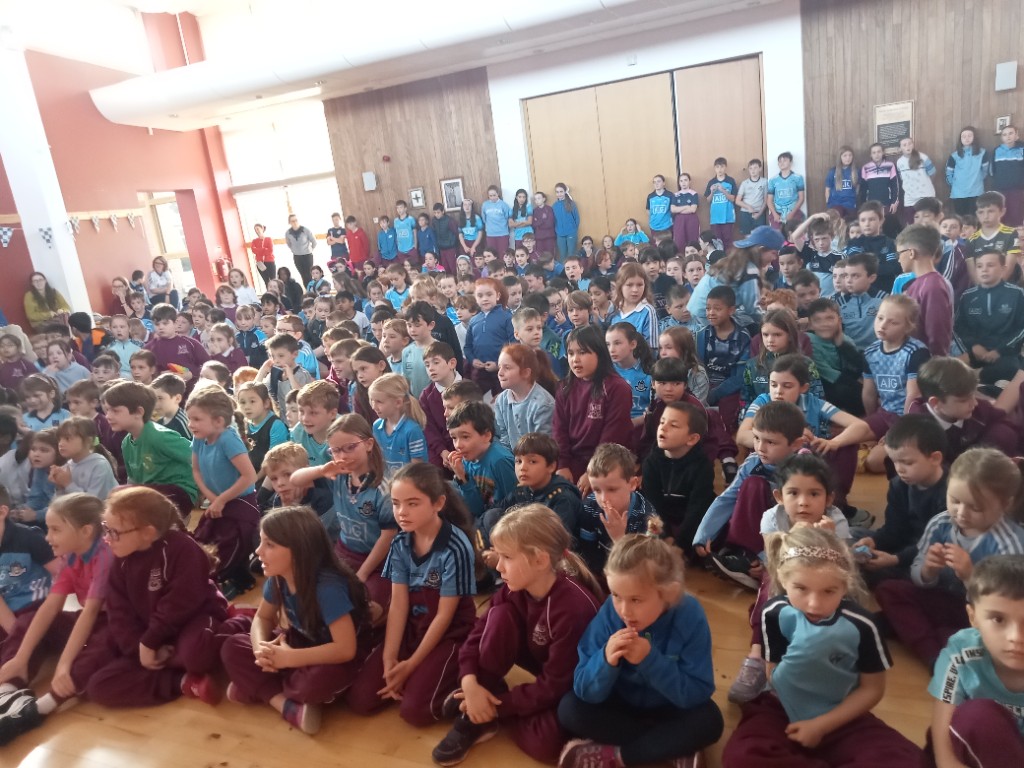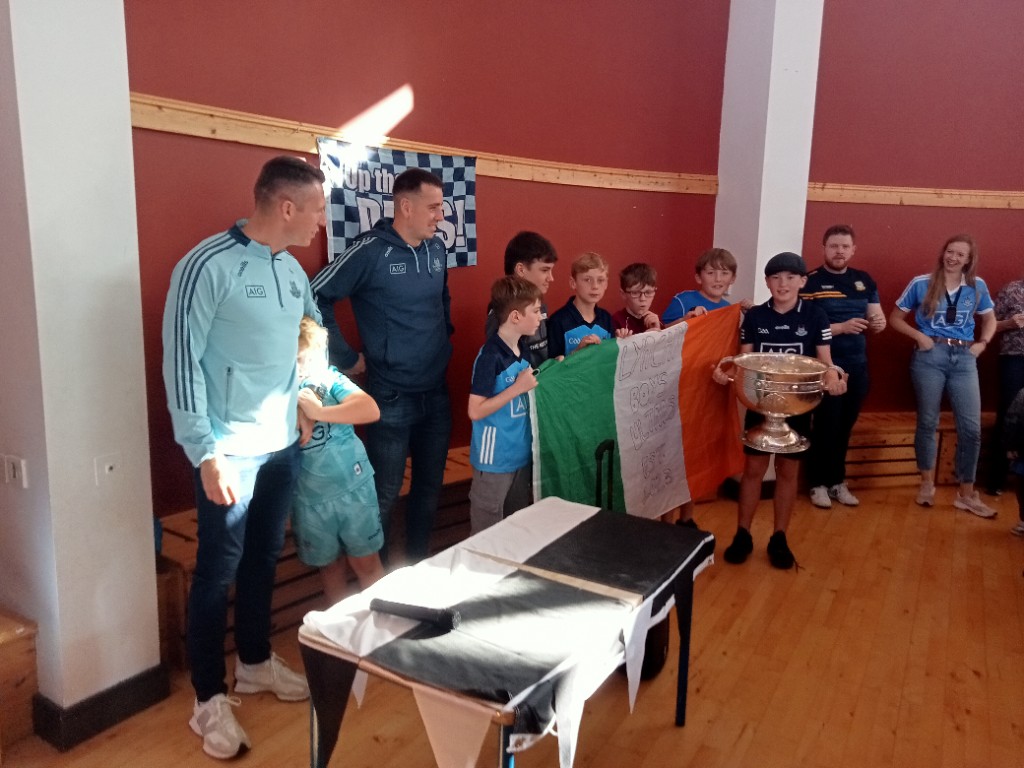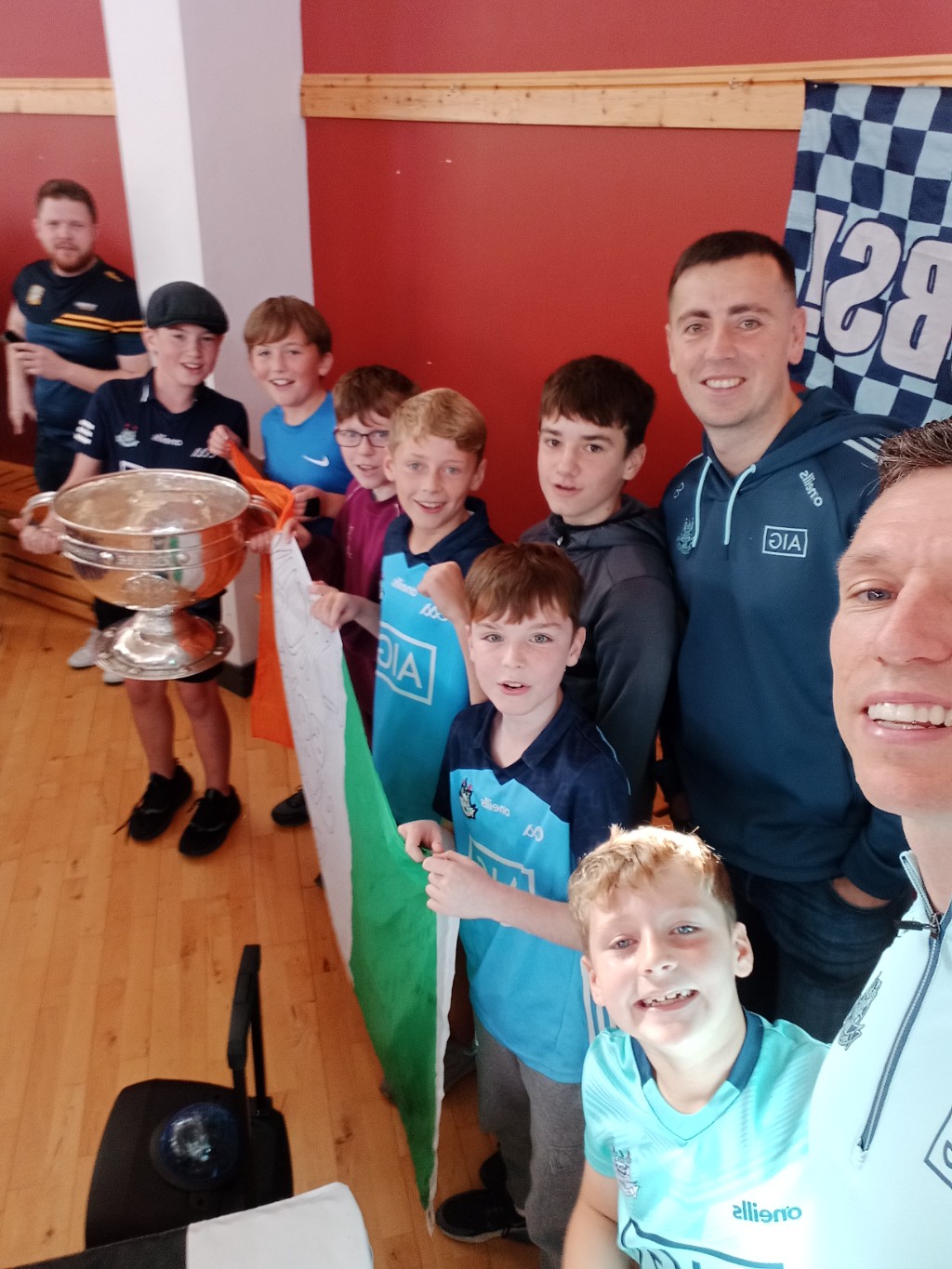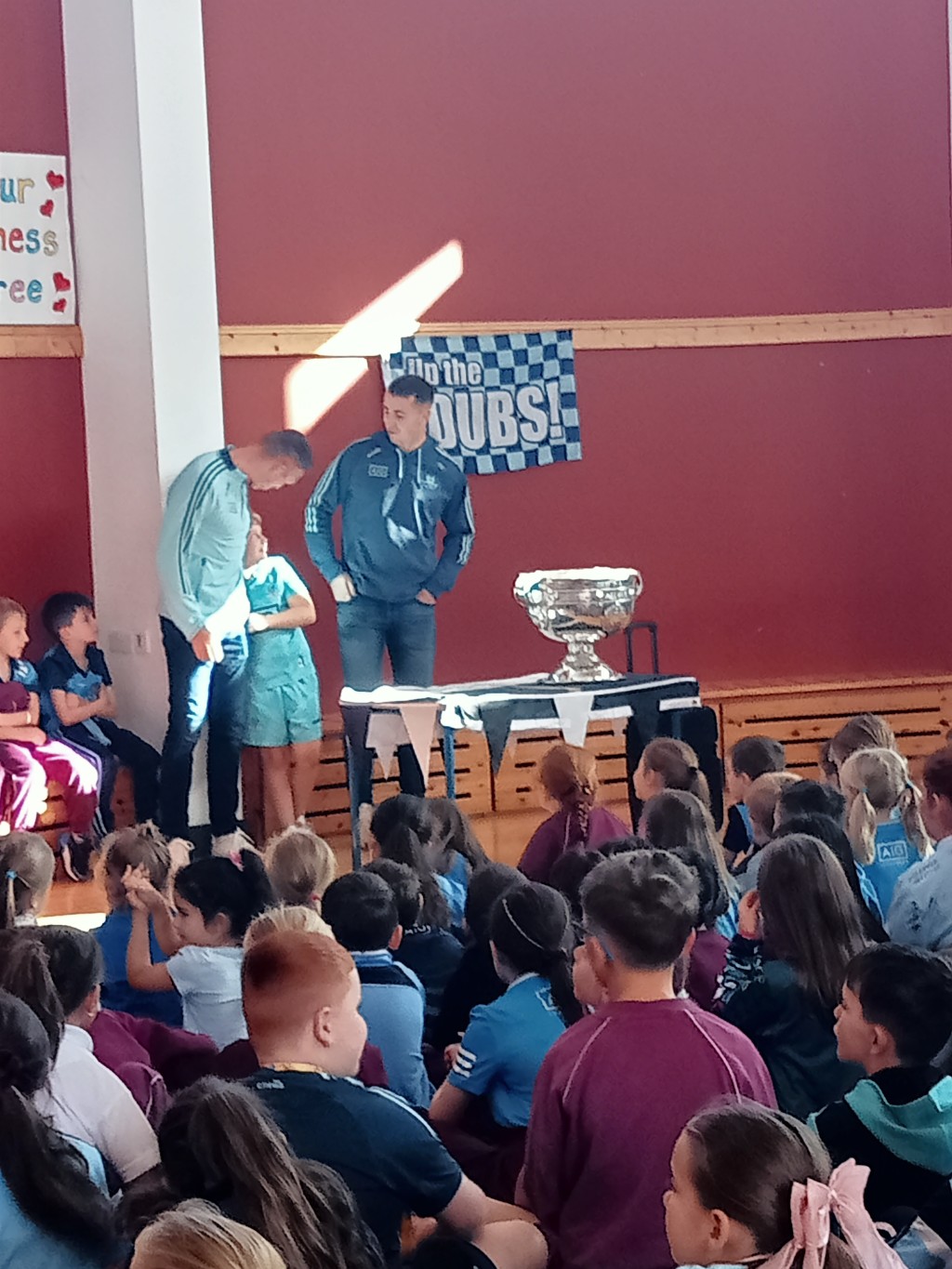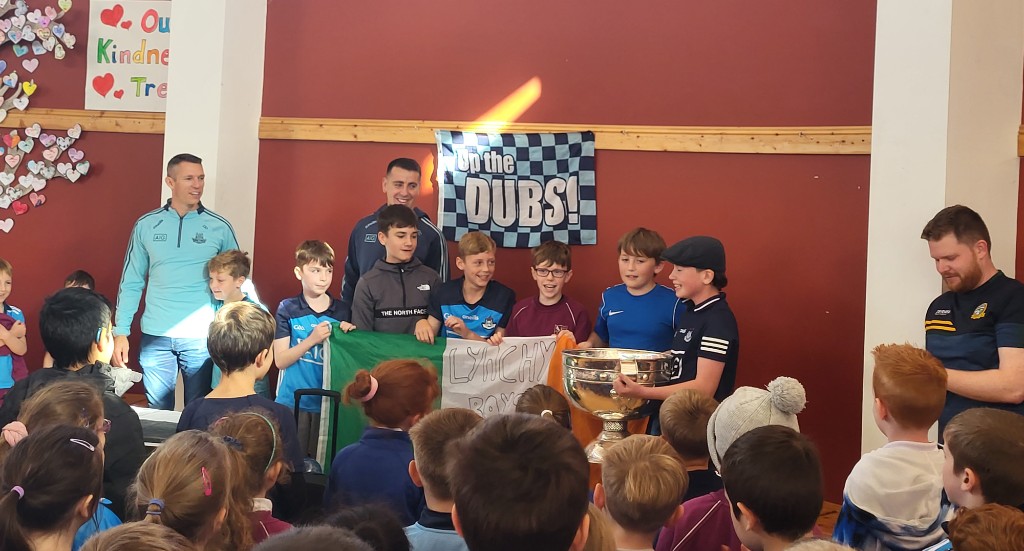 European Schools Sports Day.
On Thursdays September 29th, the whole school came together to celebrate European Schools Sport Day and they all performed the Cha Cha Cha.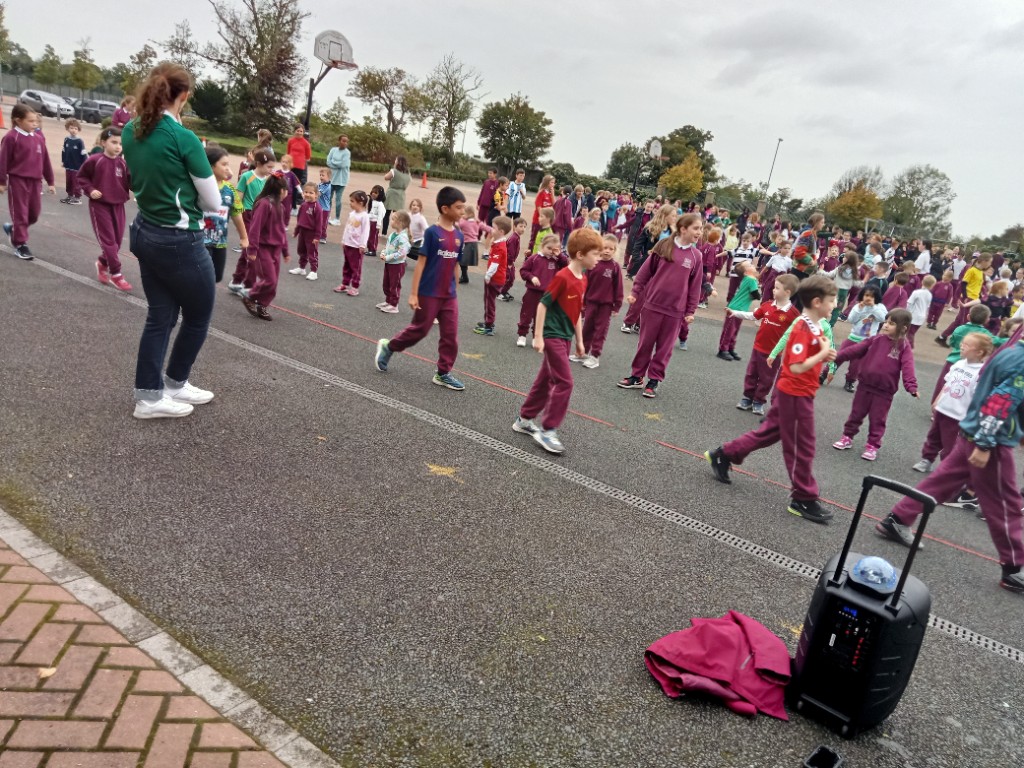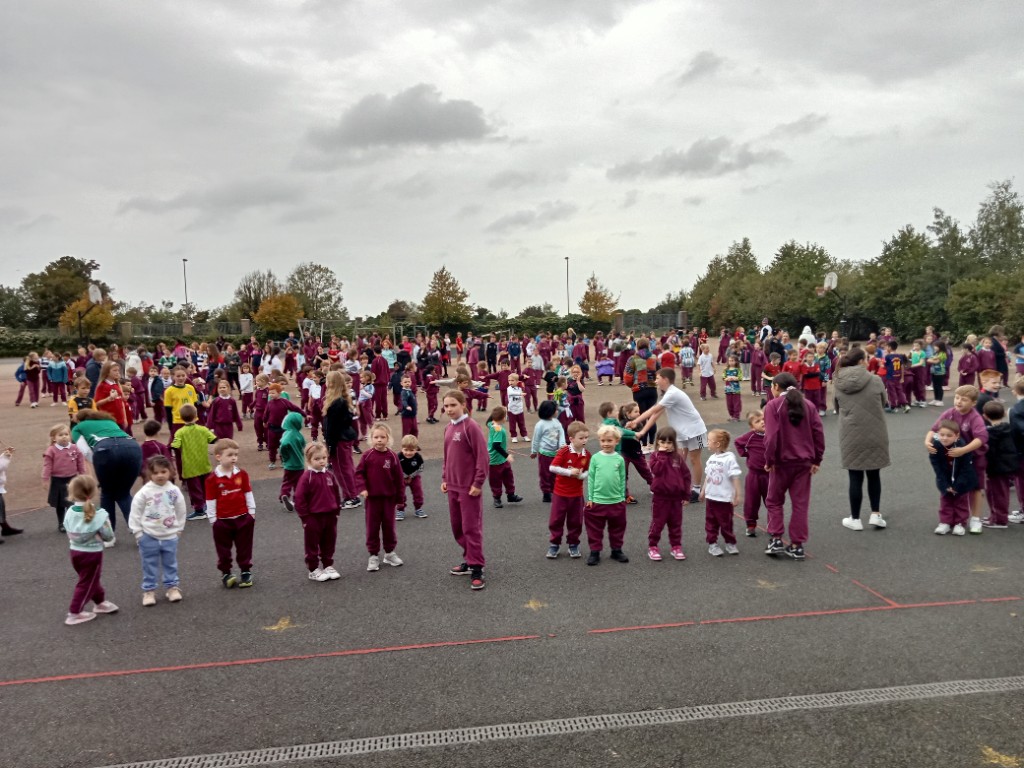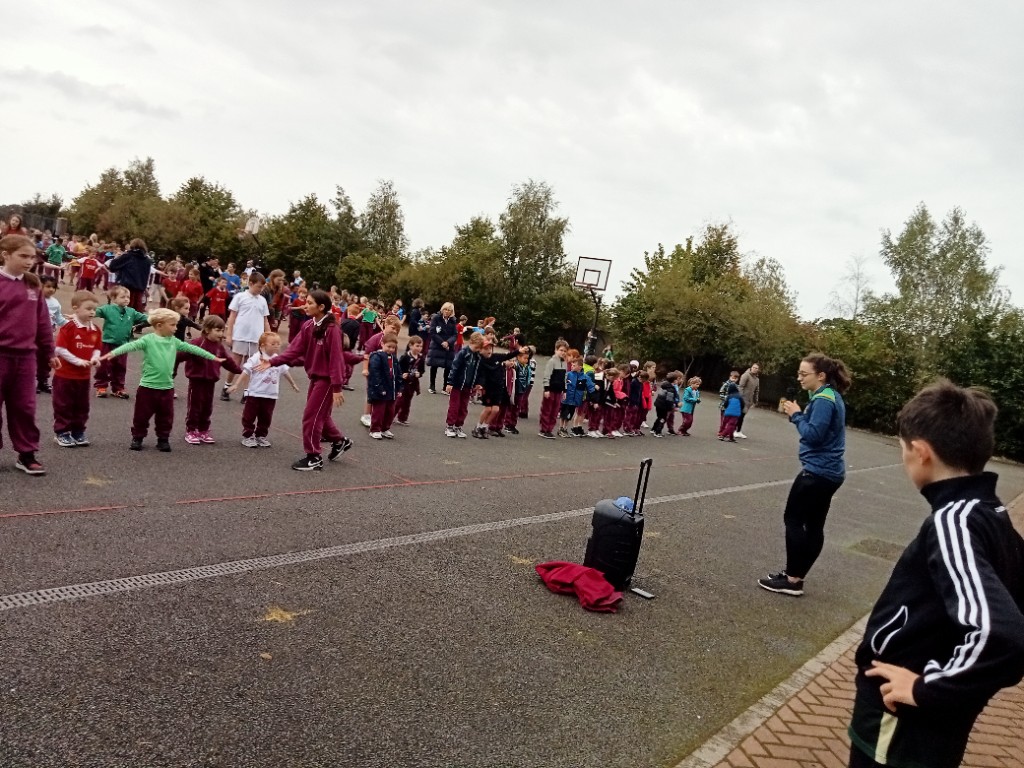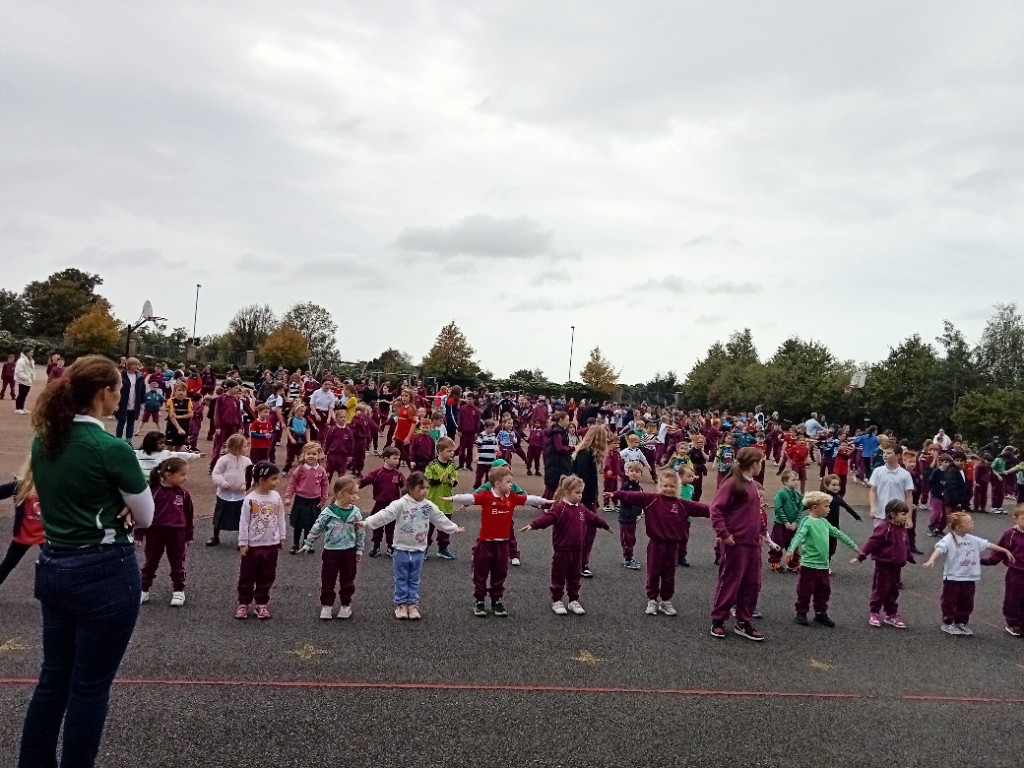 Pizza party for Ms. McAllister's Junior Infants who were one of the fundraising winners of the Marathon event.
Junior Infants school tour 2023.
Junior Infants had a fantastic day at Newgrange Farm on their School Tour.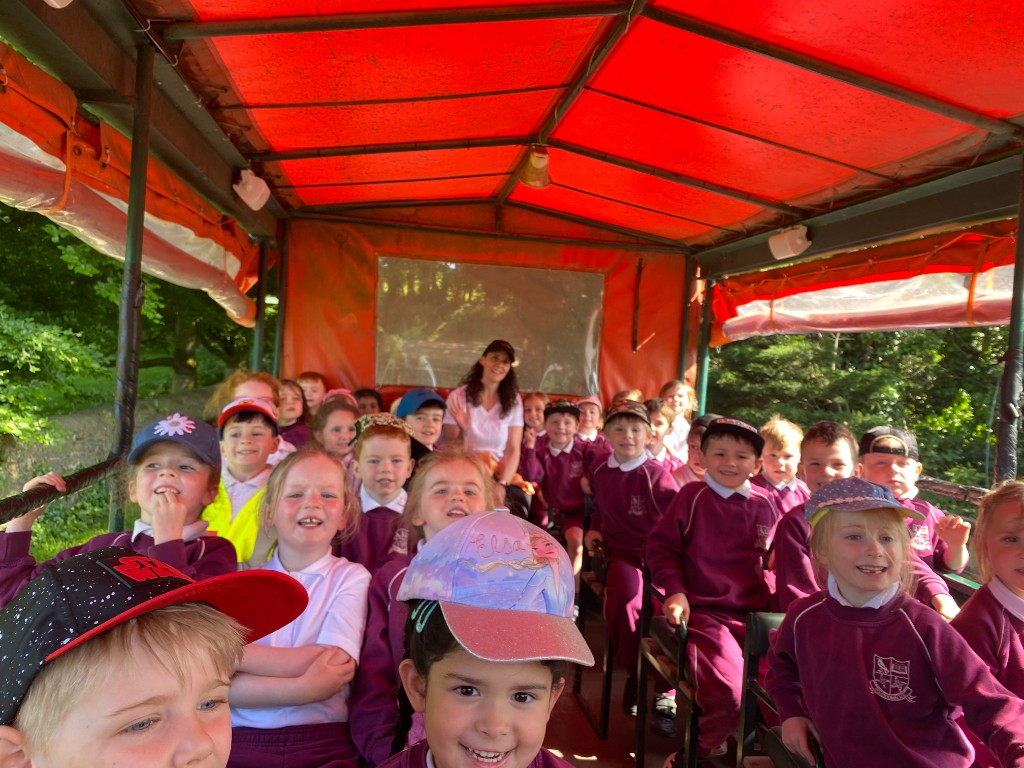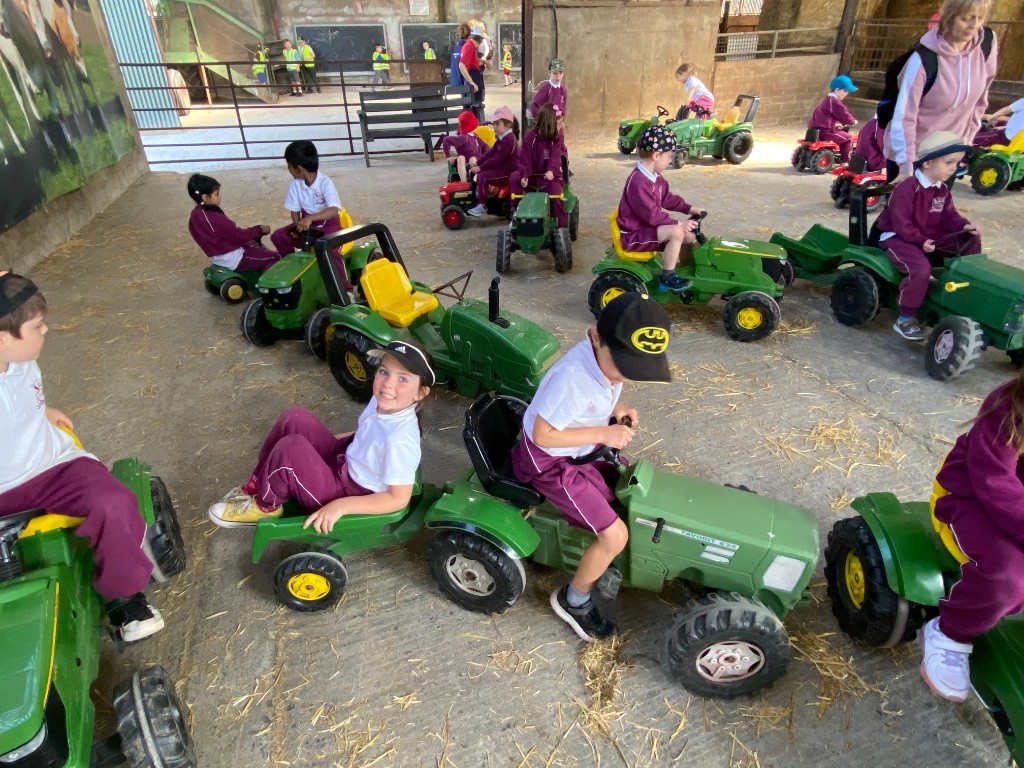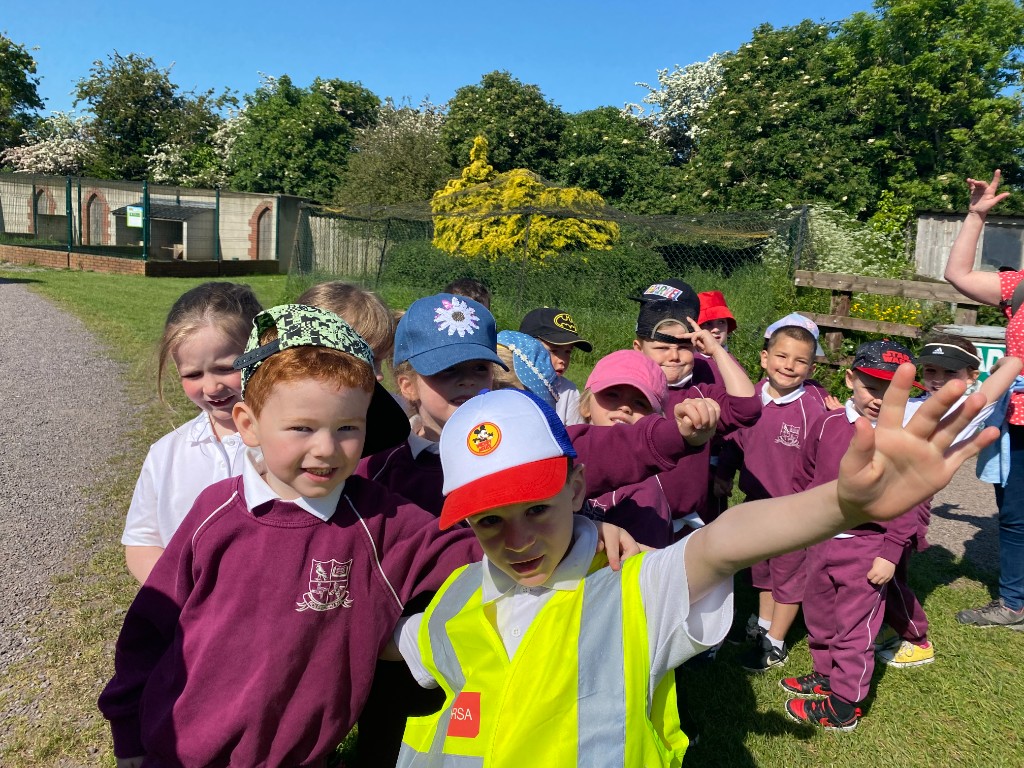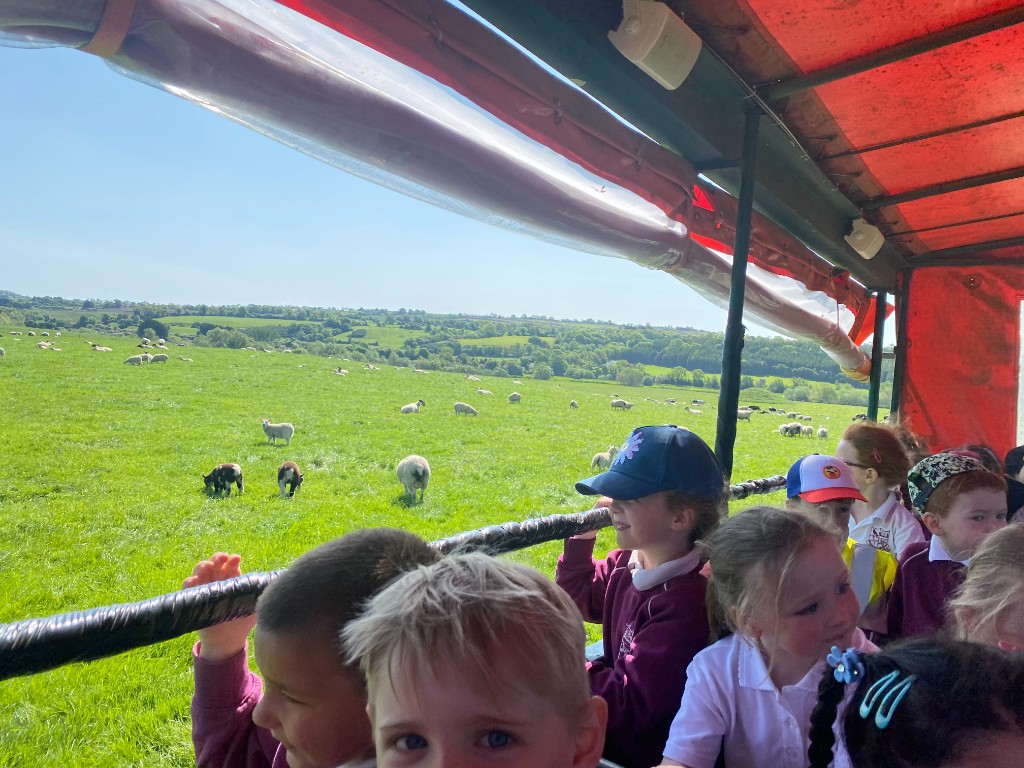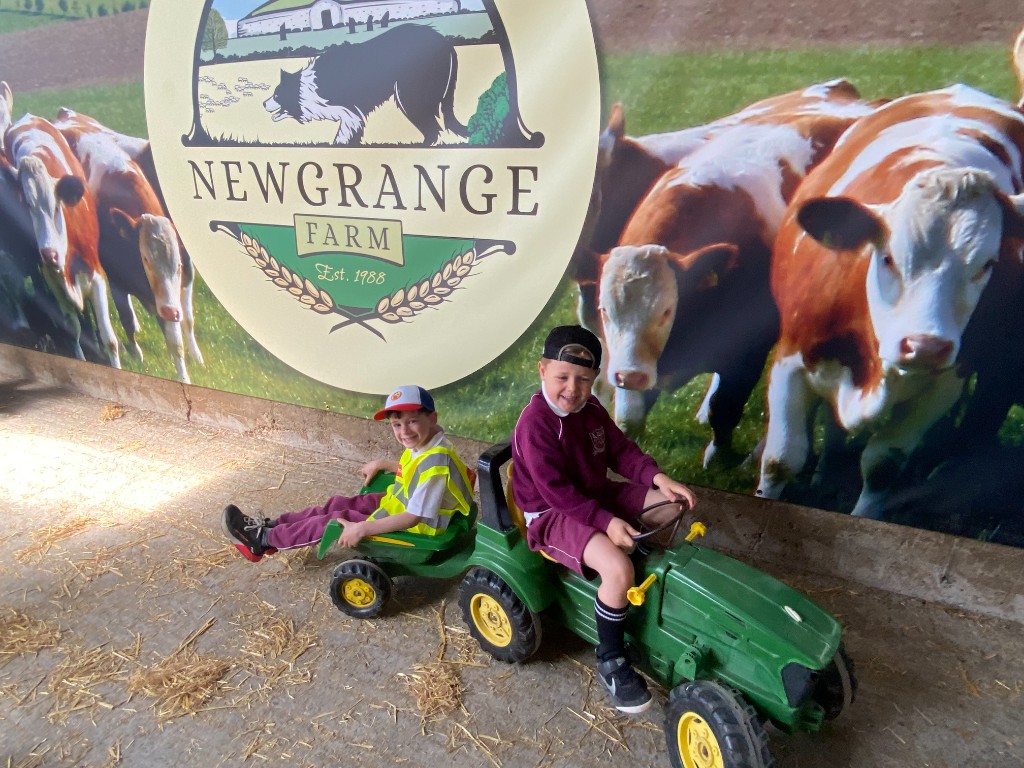 Cumman na Mbunscol Track & Field Finals UCD.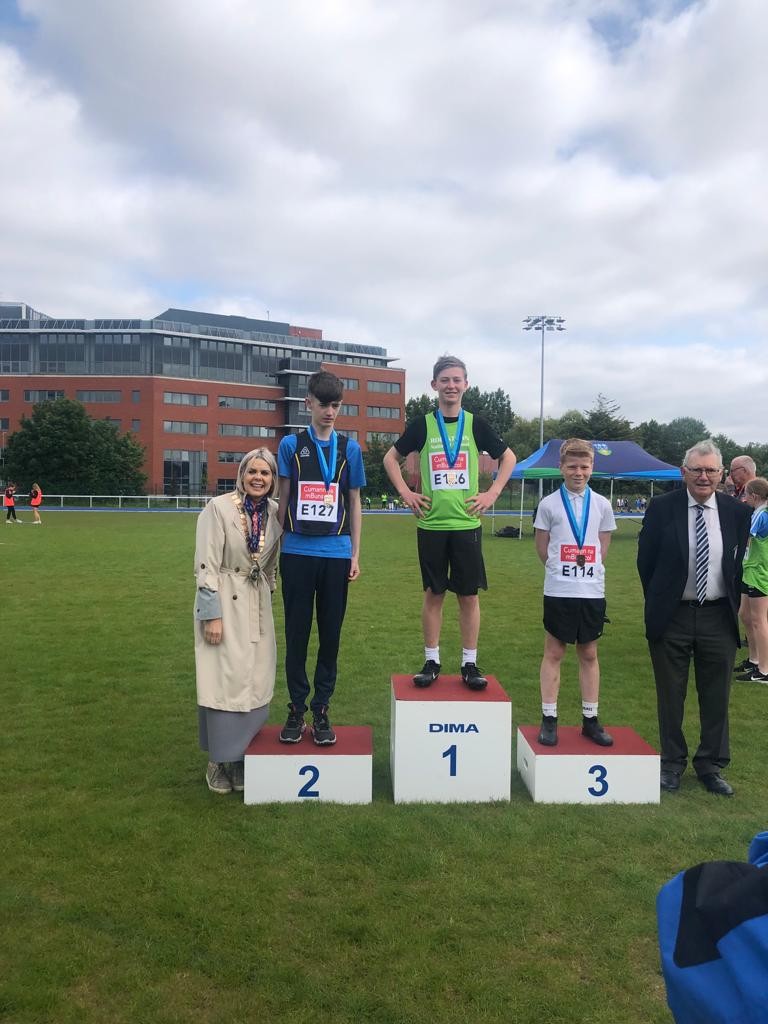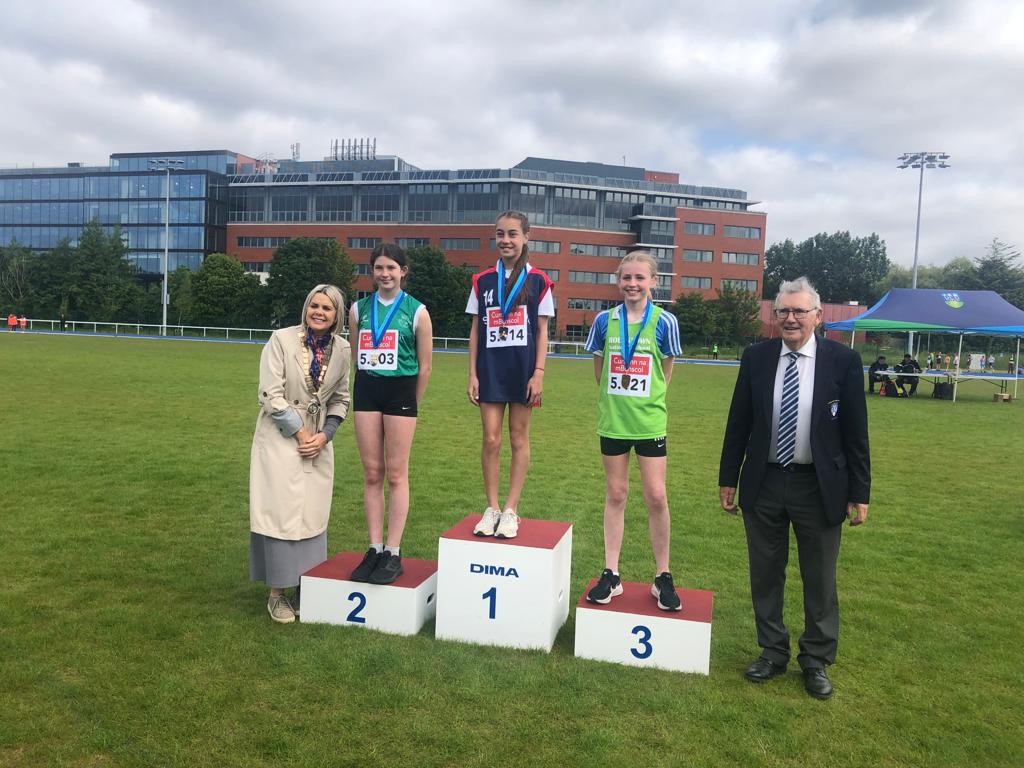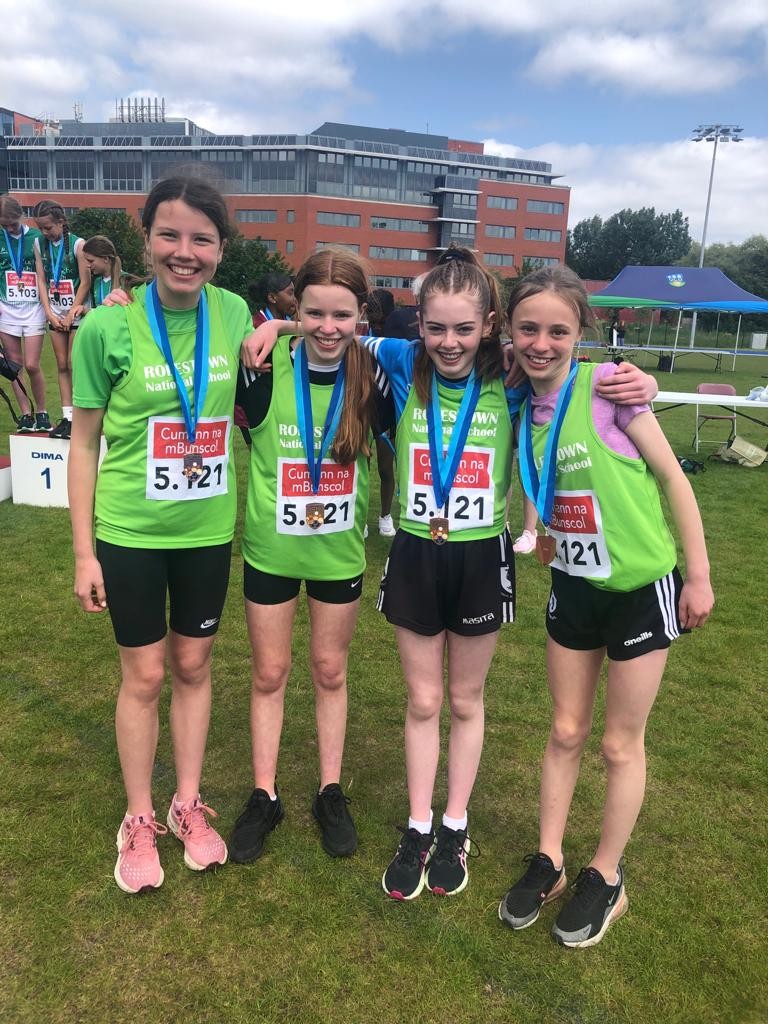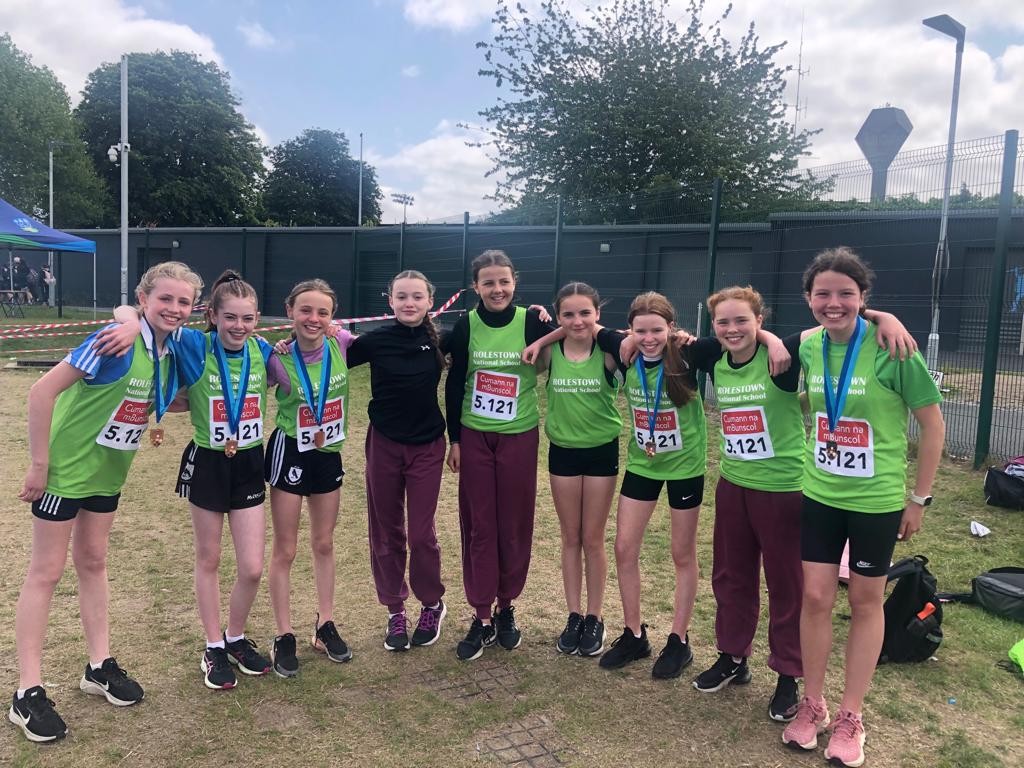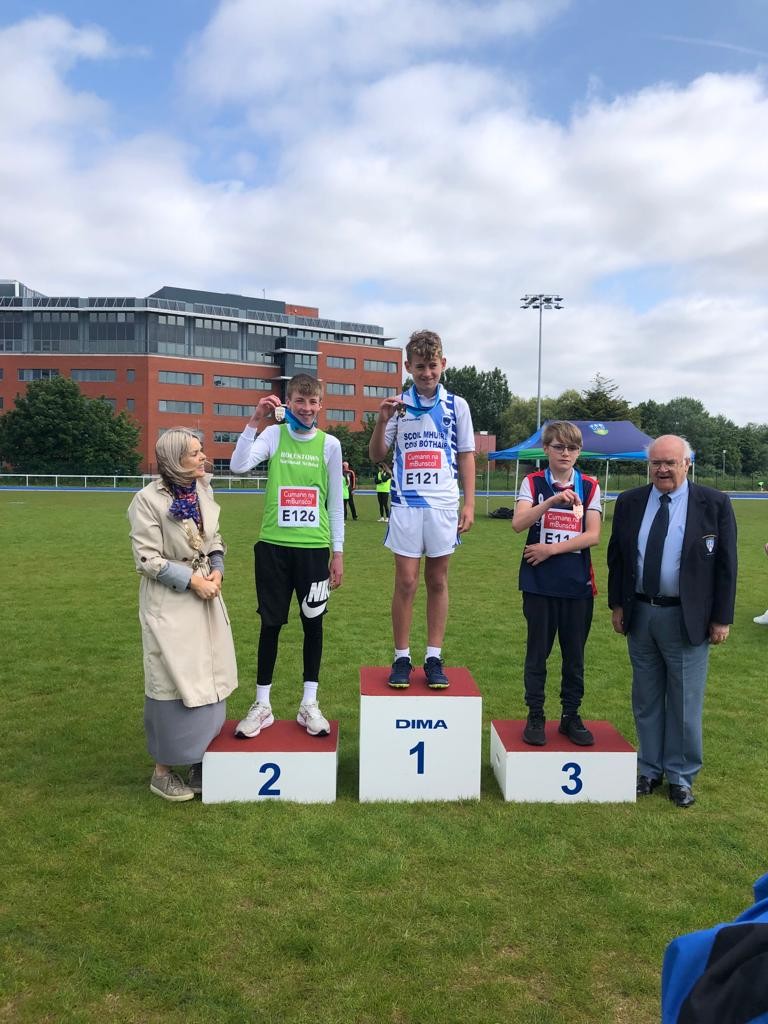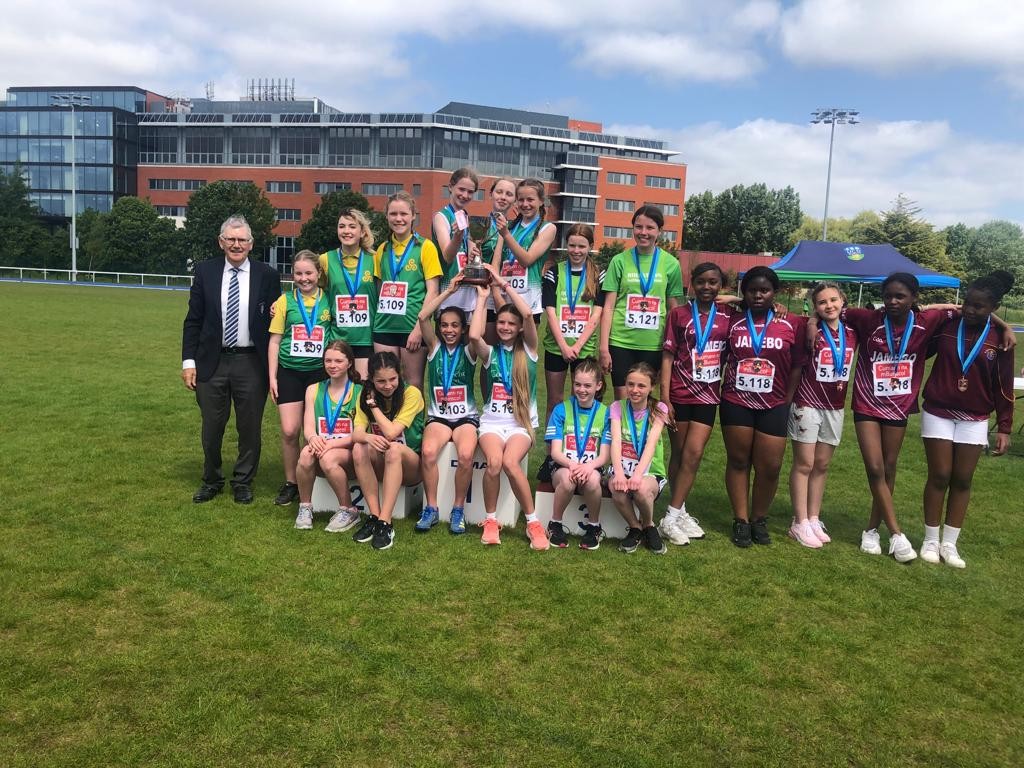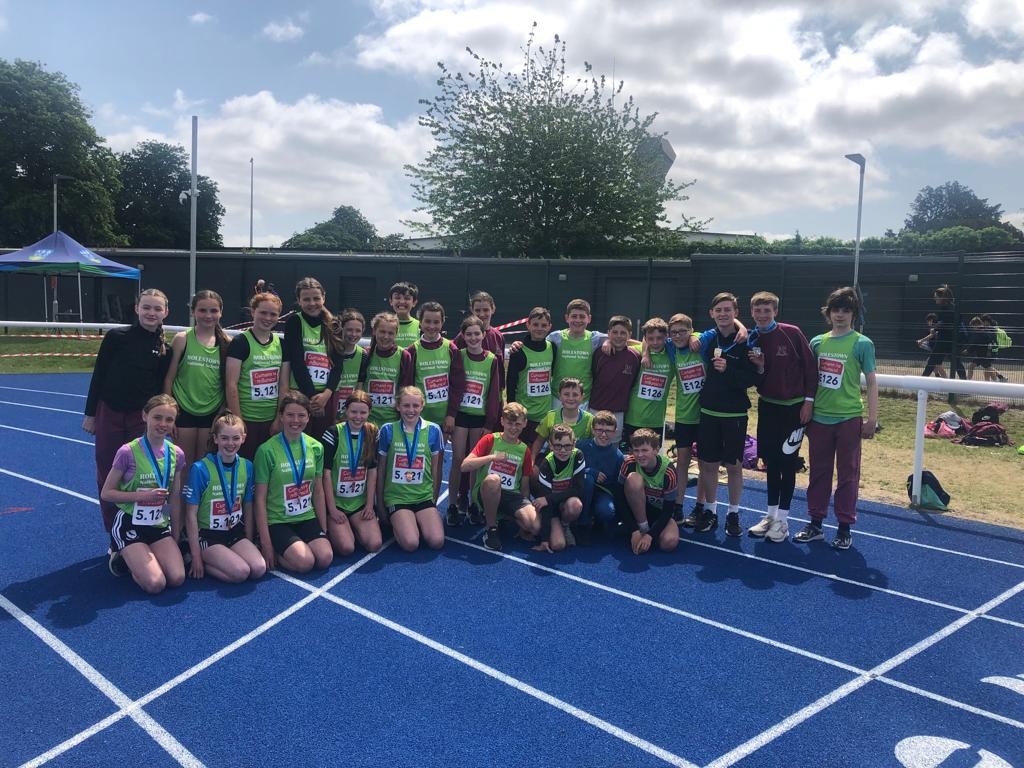 Confirmation 2023
Our 6th class pupils made their Confirmation on Friday May 12th.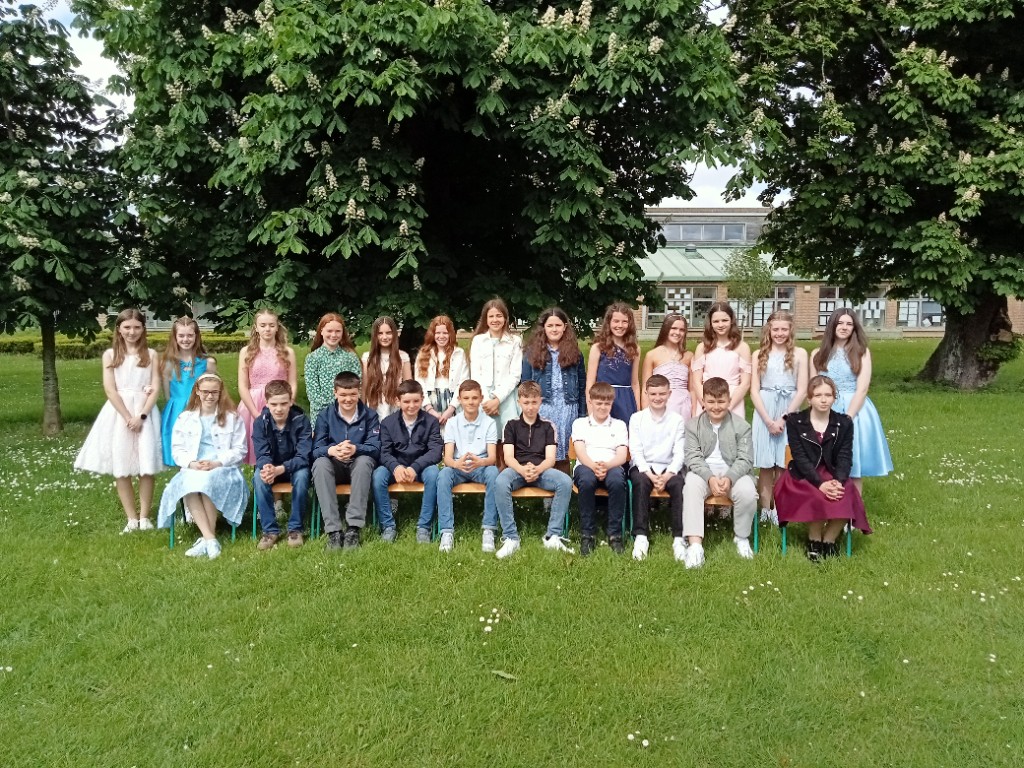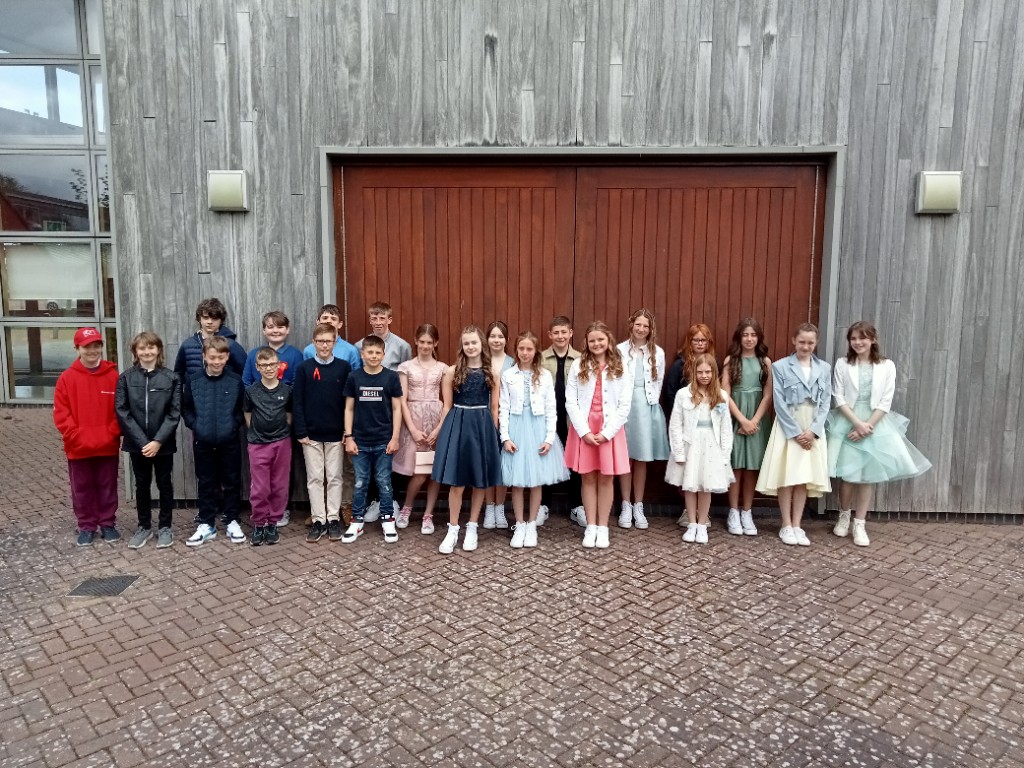 Girls Gaelic Team 2023
Pictured below the Senior and Junior Girls Team who played this week.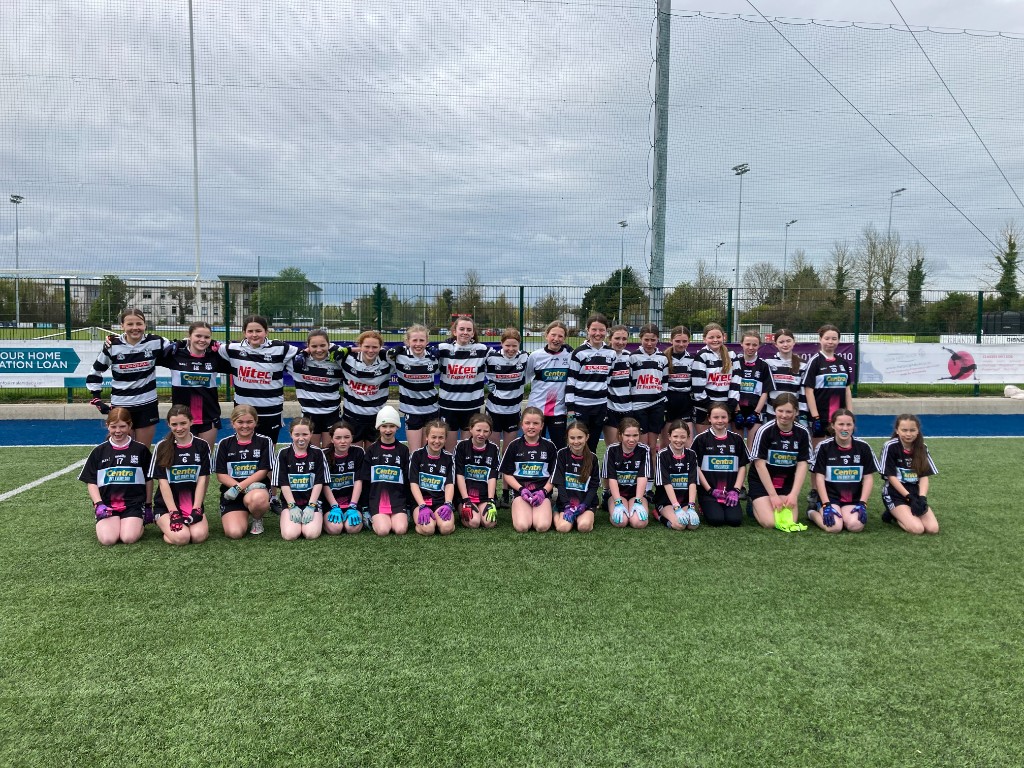 Cross Country Finals today at ALSAA. Children all had a wonderful day out.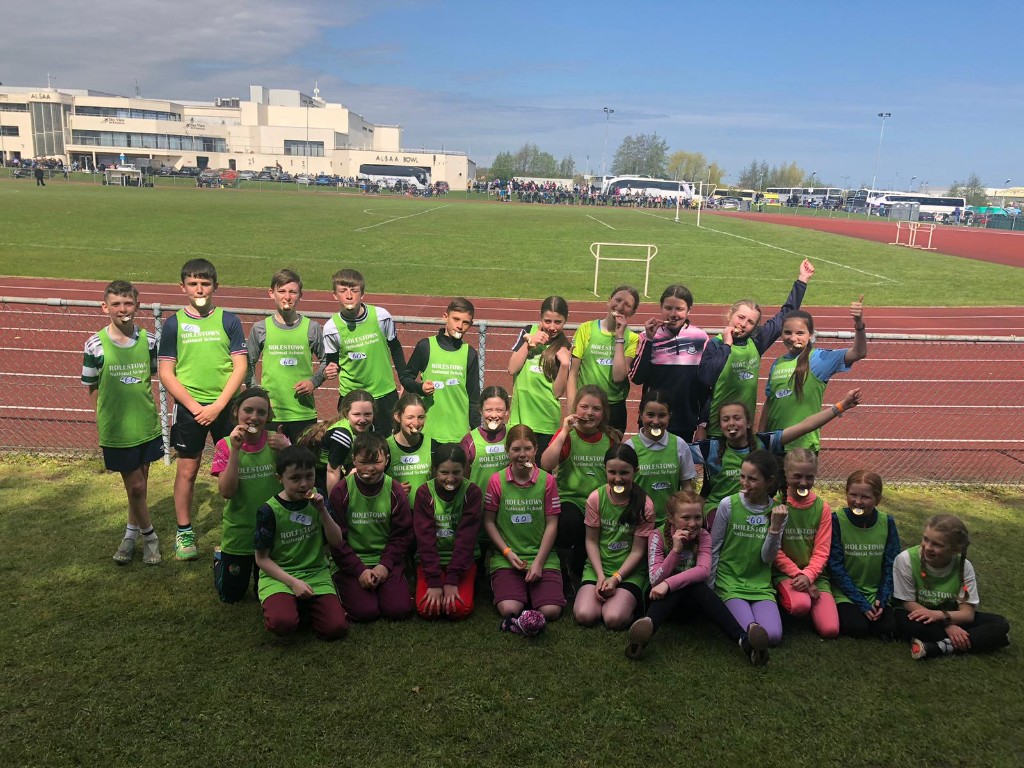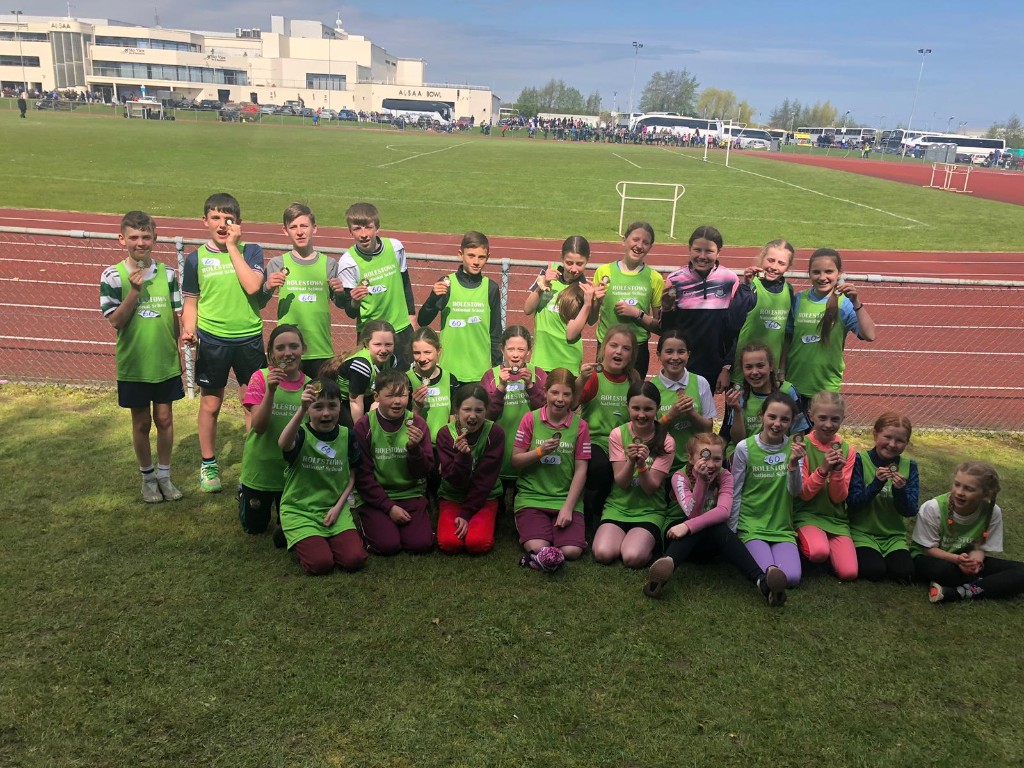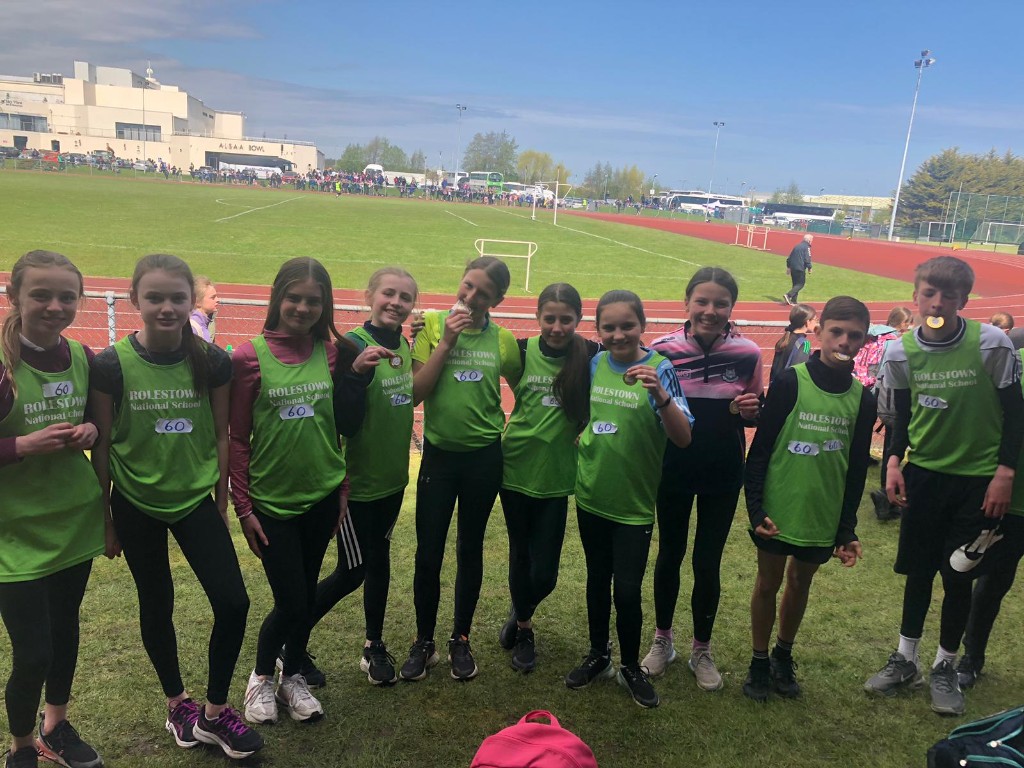 Spring Lambs.
Great surprise today at a school. Tow baby lambs came to visit the children in Junior and Senior Infnats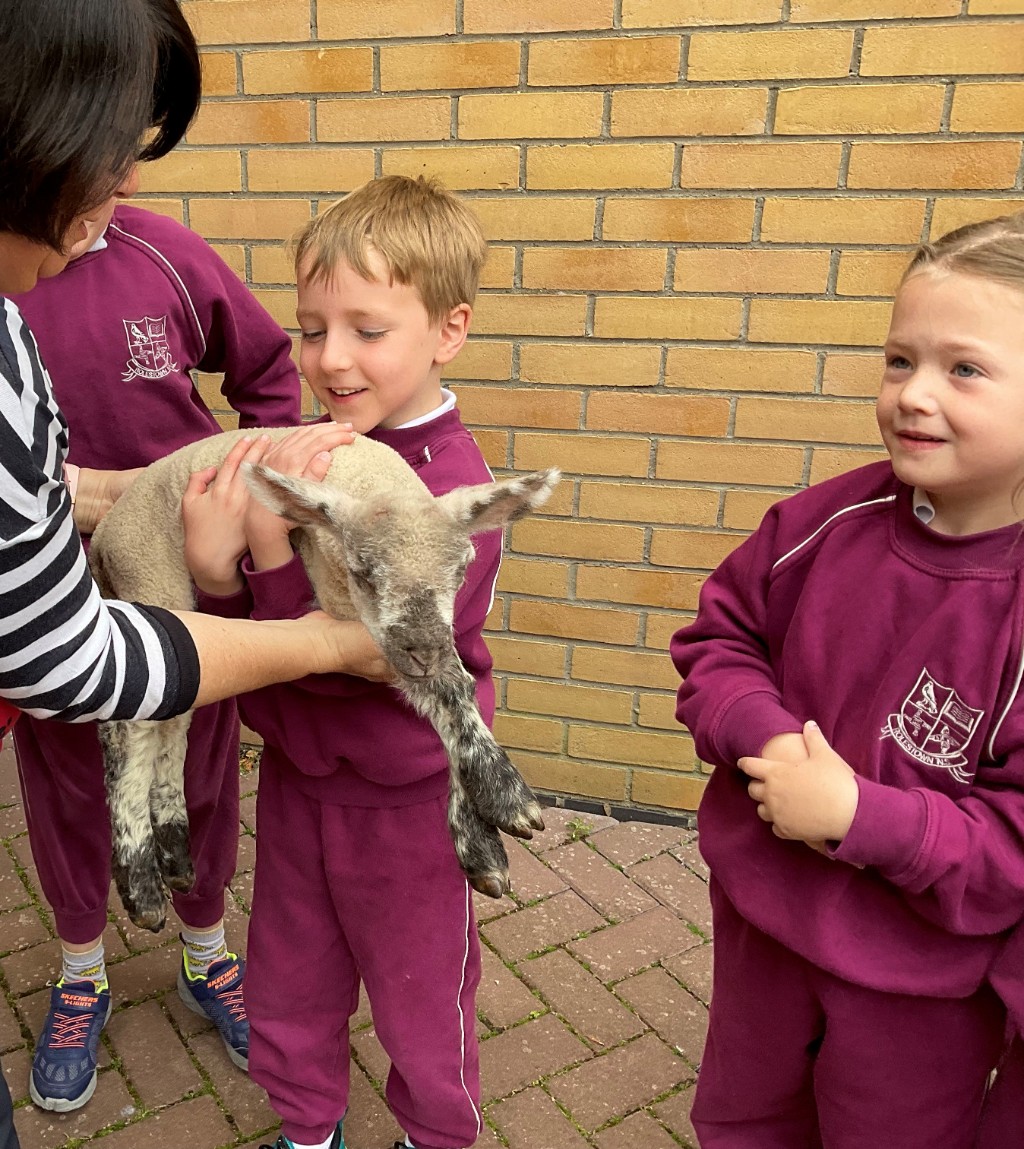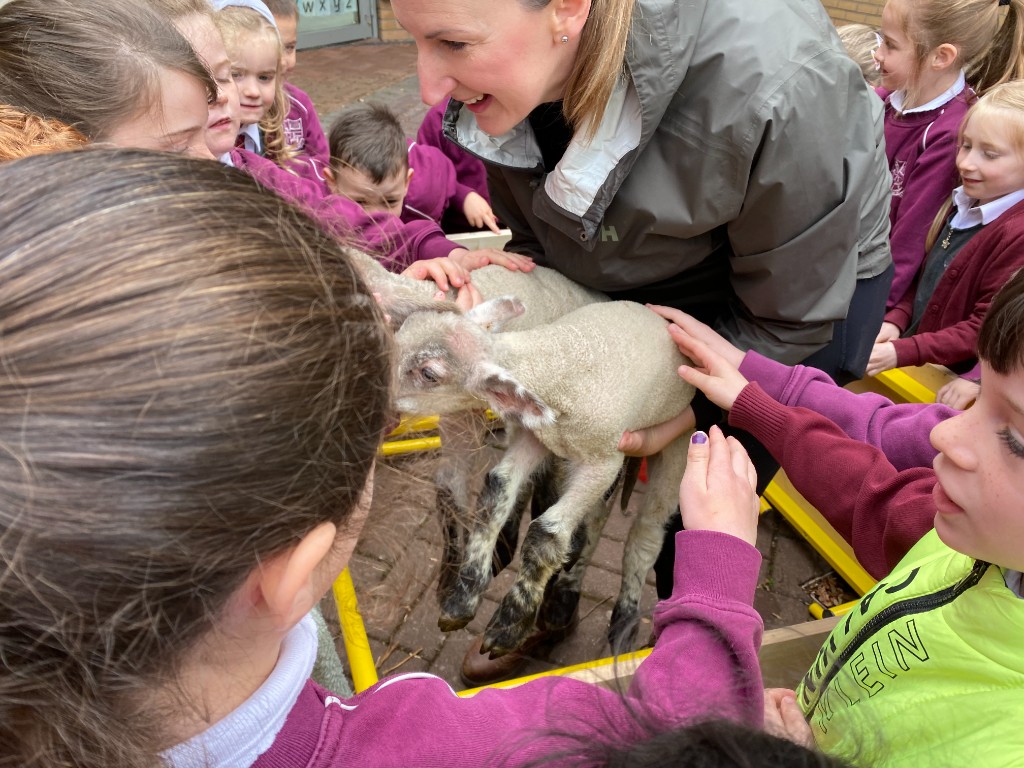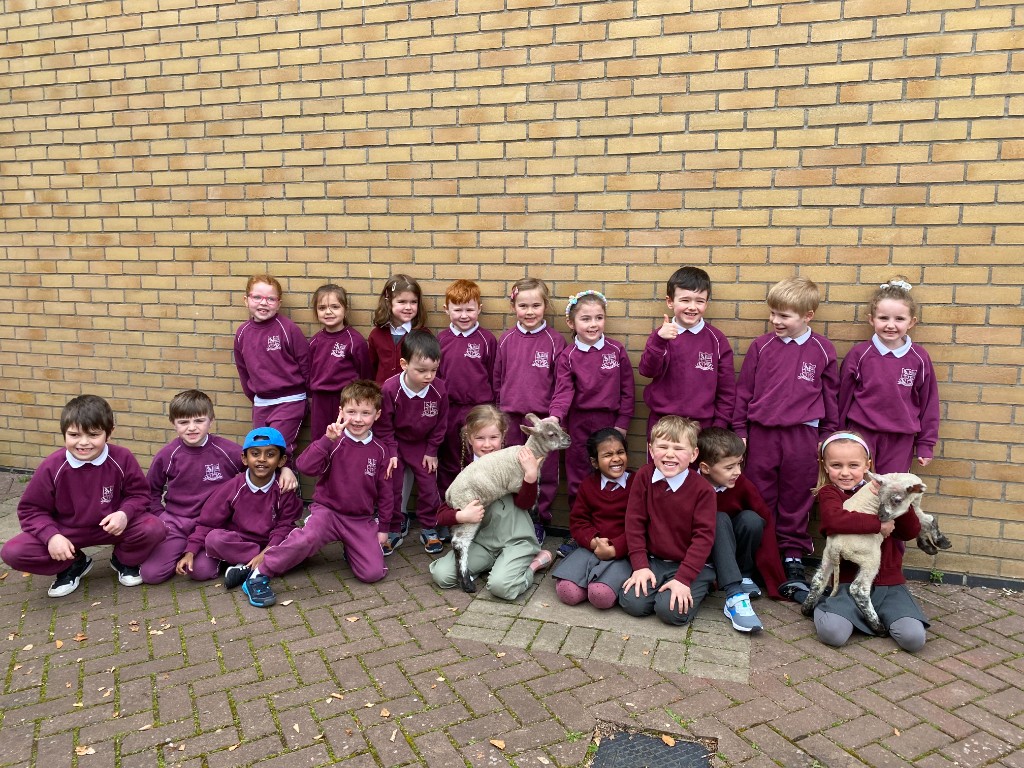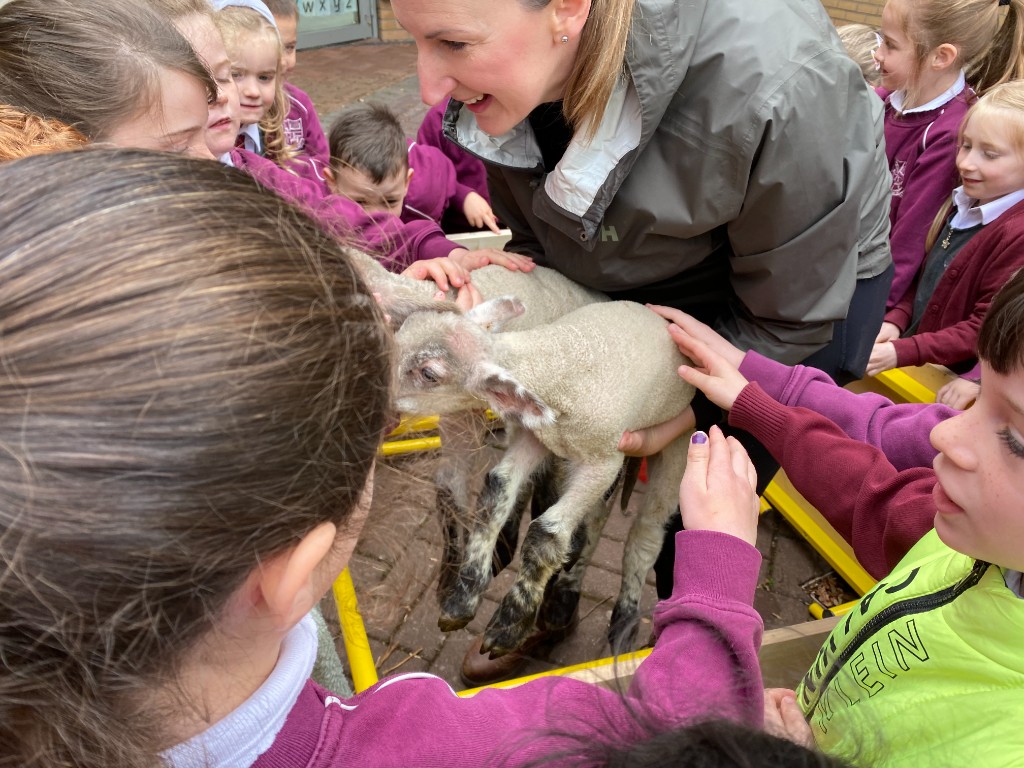 The school athletics teams took part again in Newbridge House last week. Thankfully underfoot conditions were good and the weather was kind.
Great results on the day, so the team are looking forward to the finals in ALSAA on April 26th.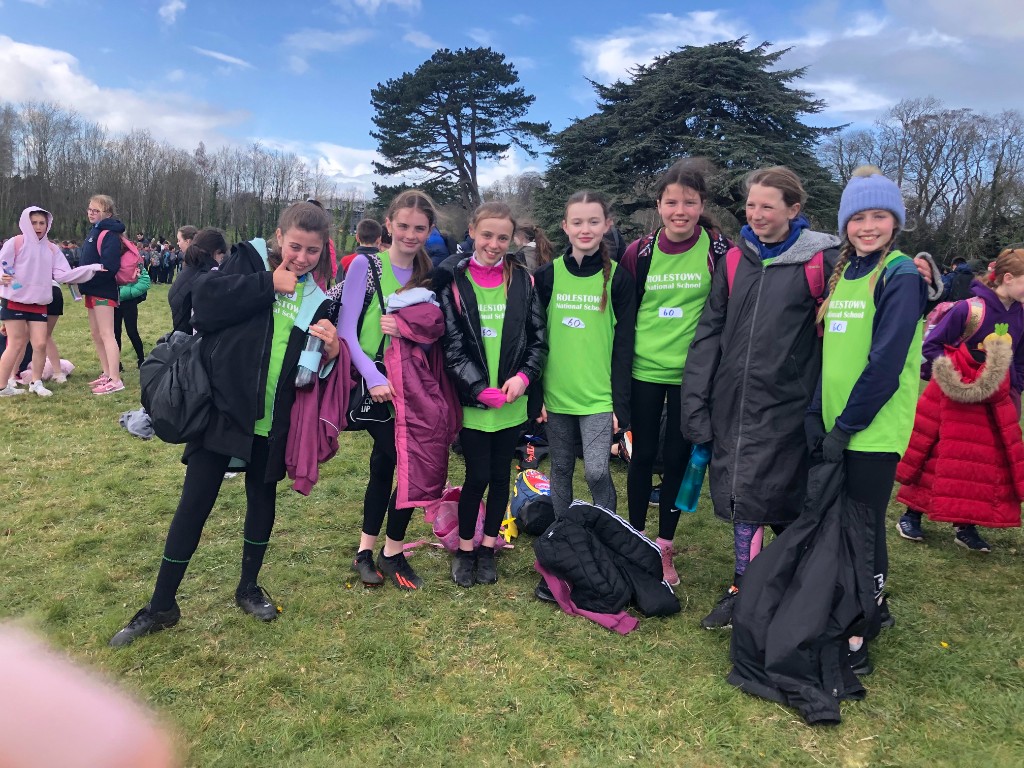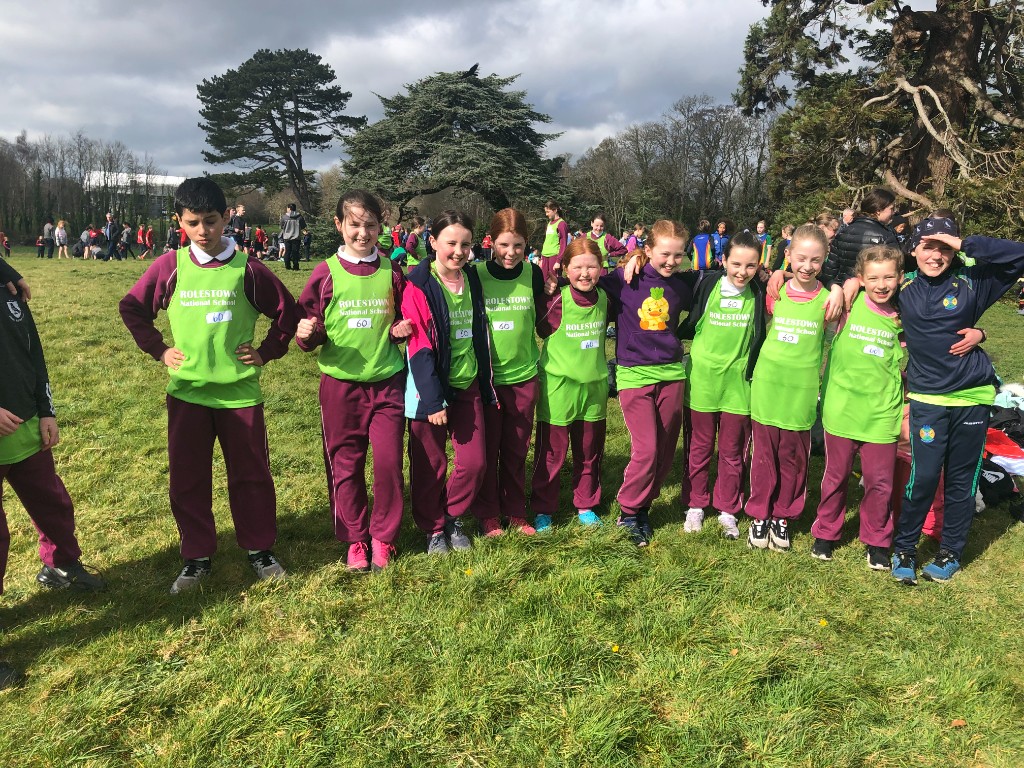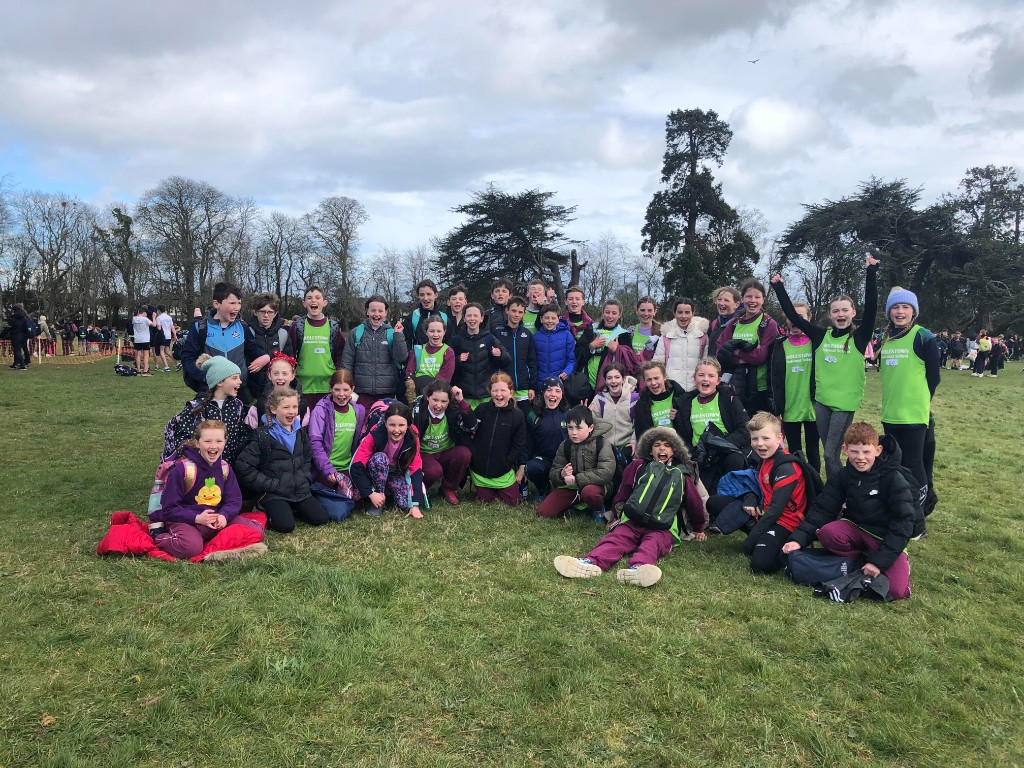 40 children and their coaches Ms. Byrne & Ms. Ryan braved the elements yesterday and travelled to Newbridge House to the Cumman na Mbunscoil cross country event.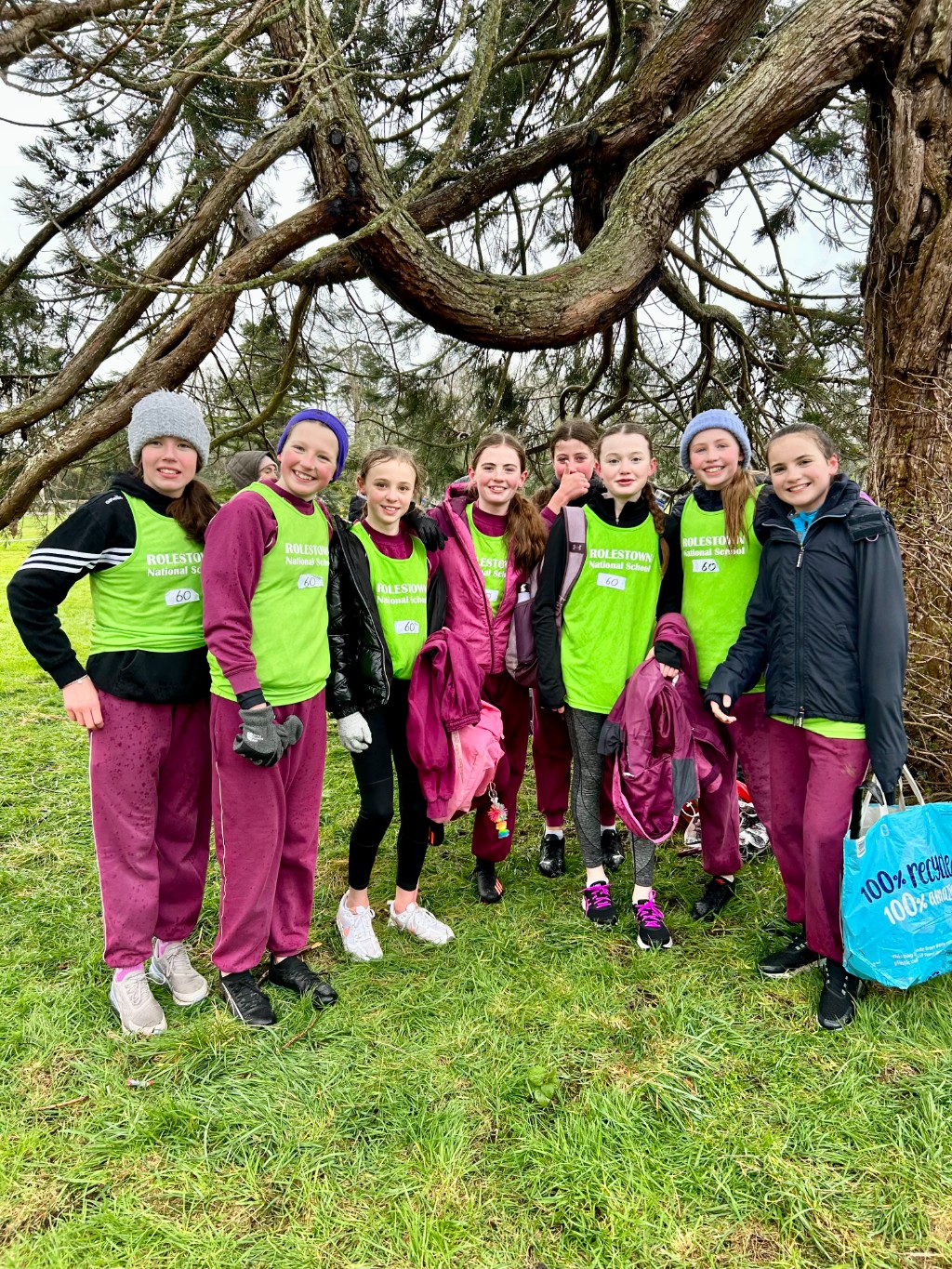 It was World Book Day here at the school. Hundreds of books on offer for children to buy and read. Great support of the Bring a Book, Buy a Book campaign.
Children all enjoyed their day in school in their pjyamas.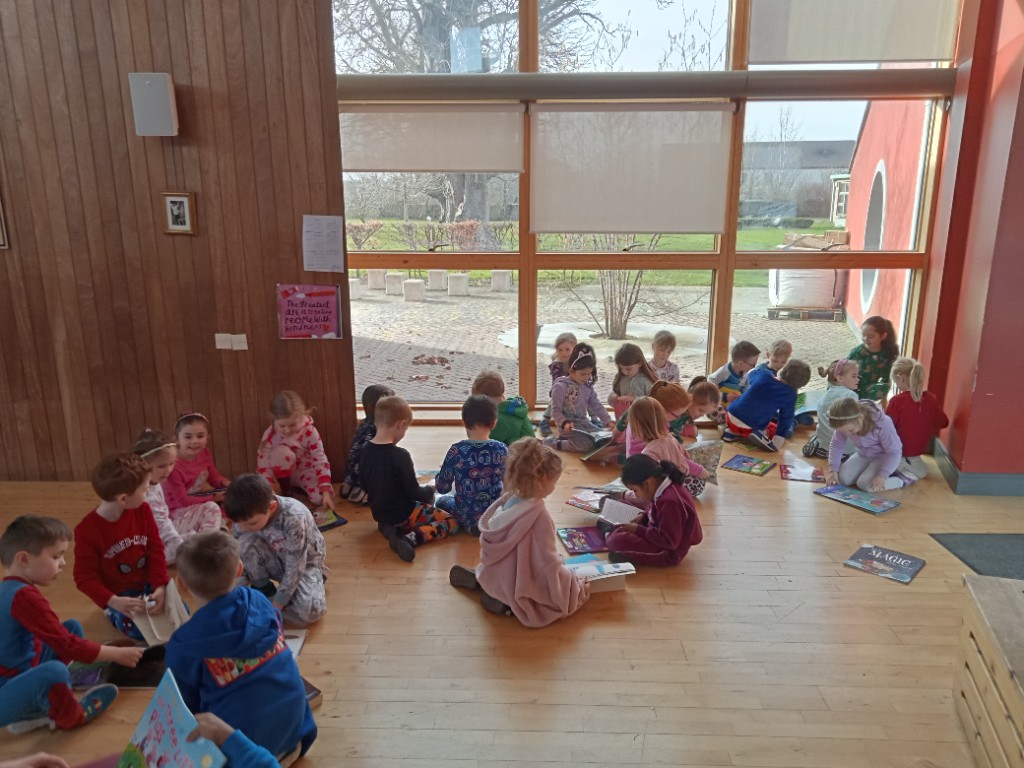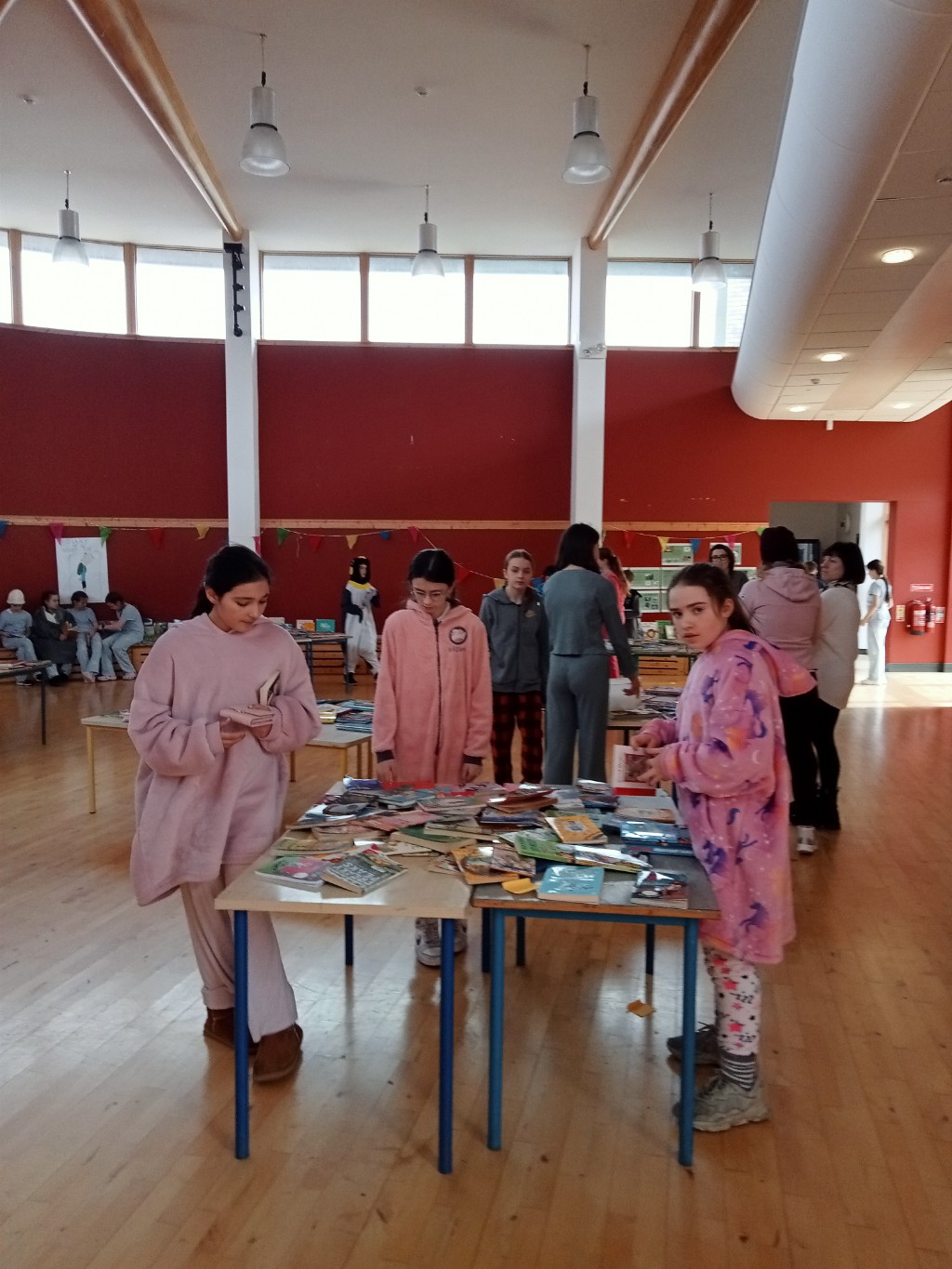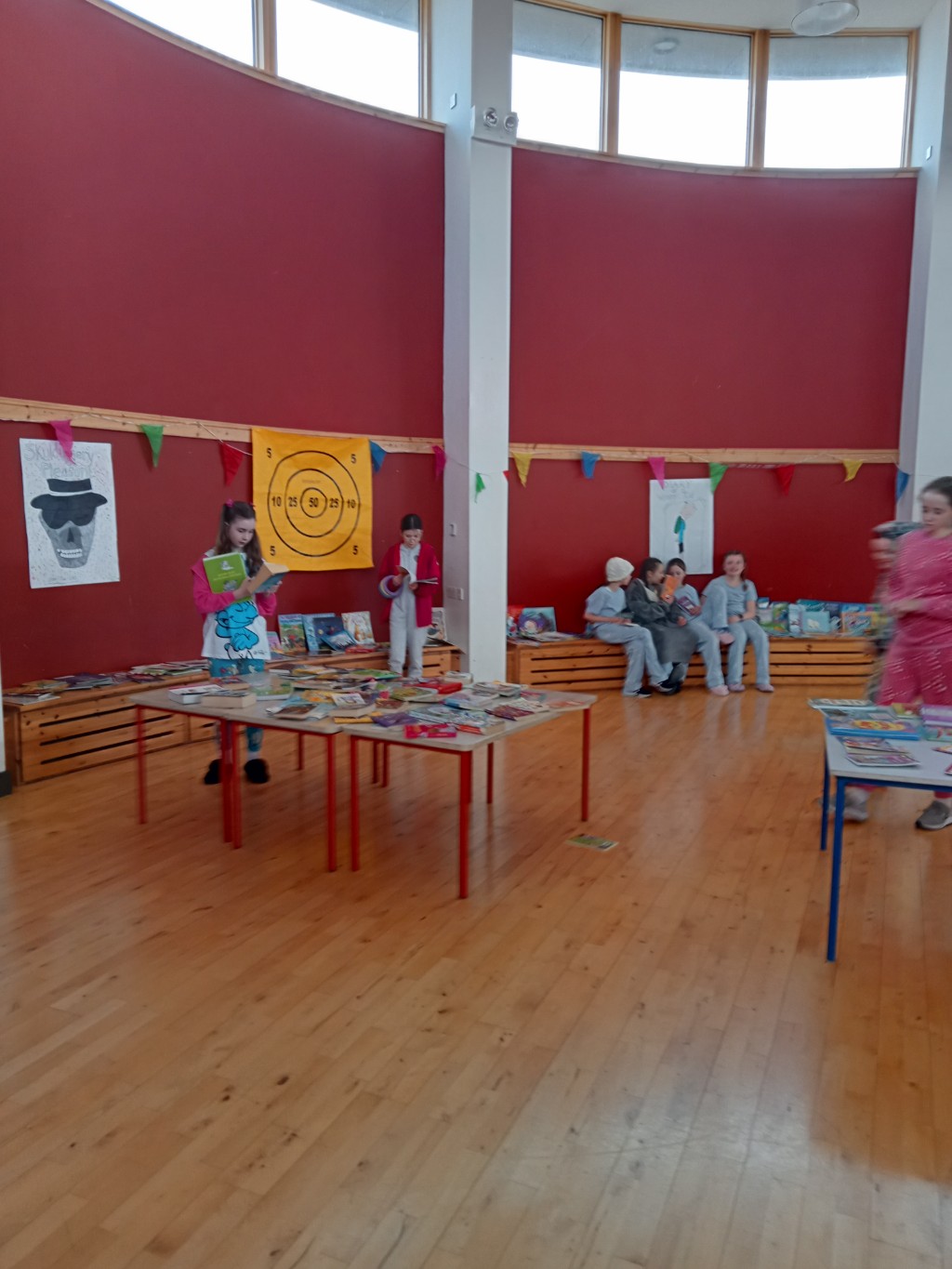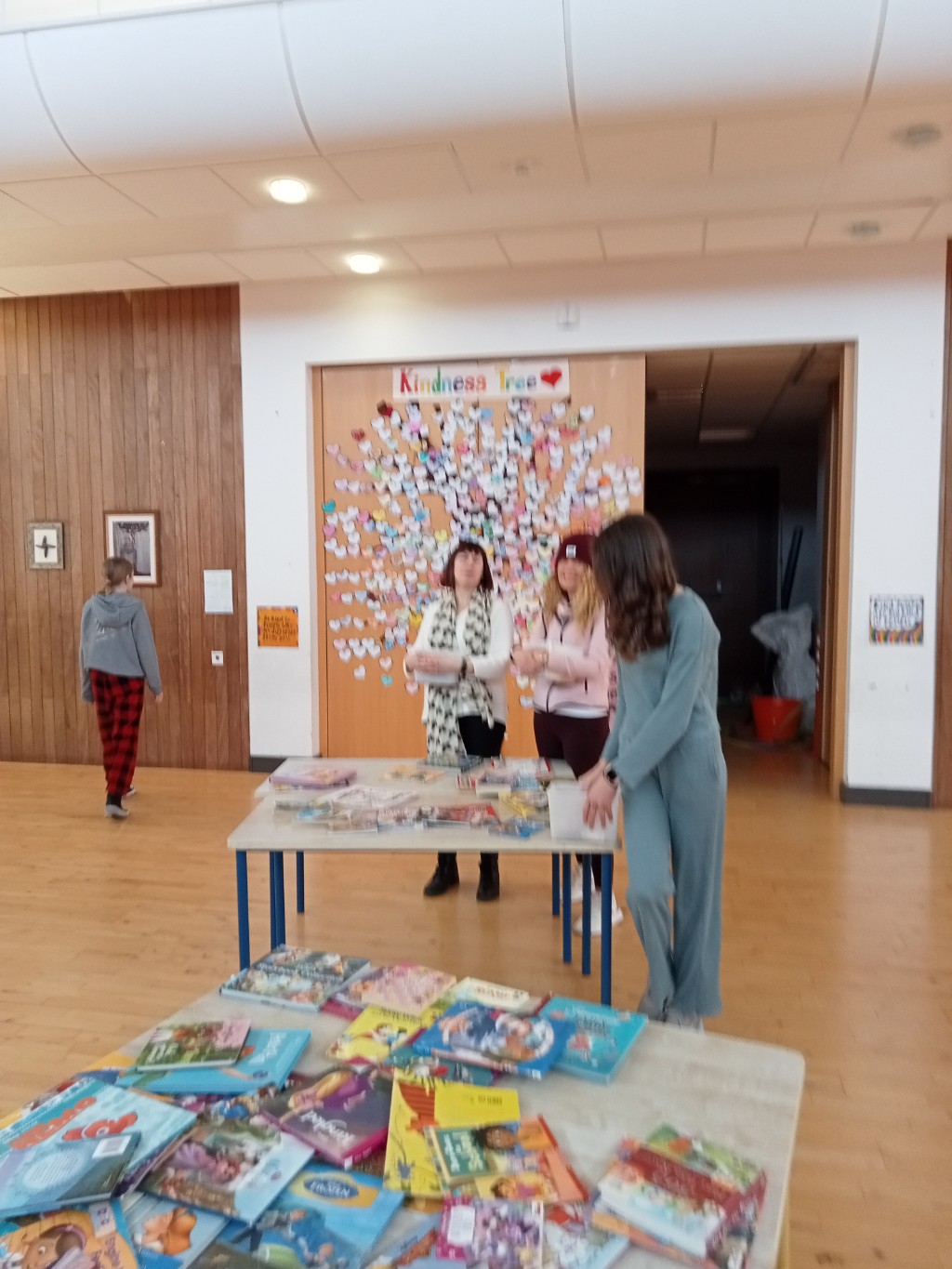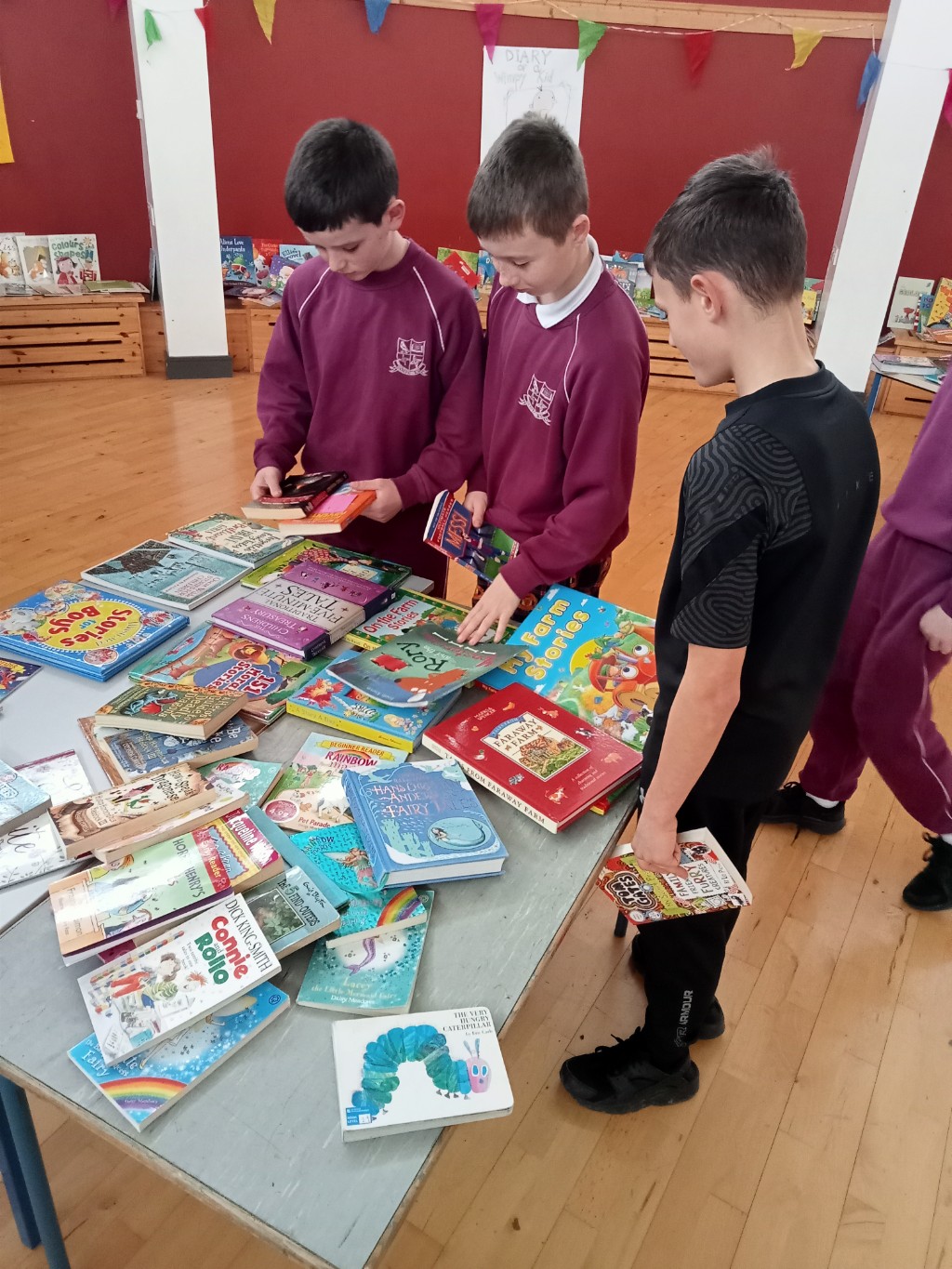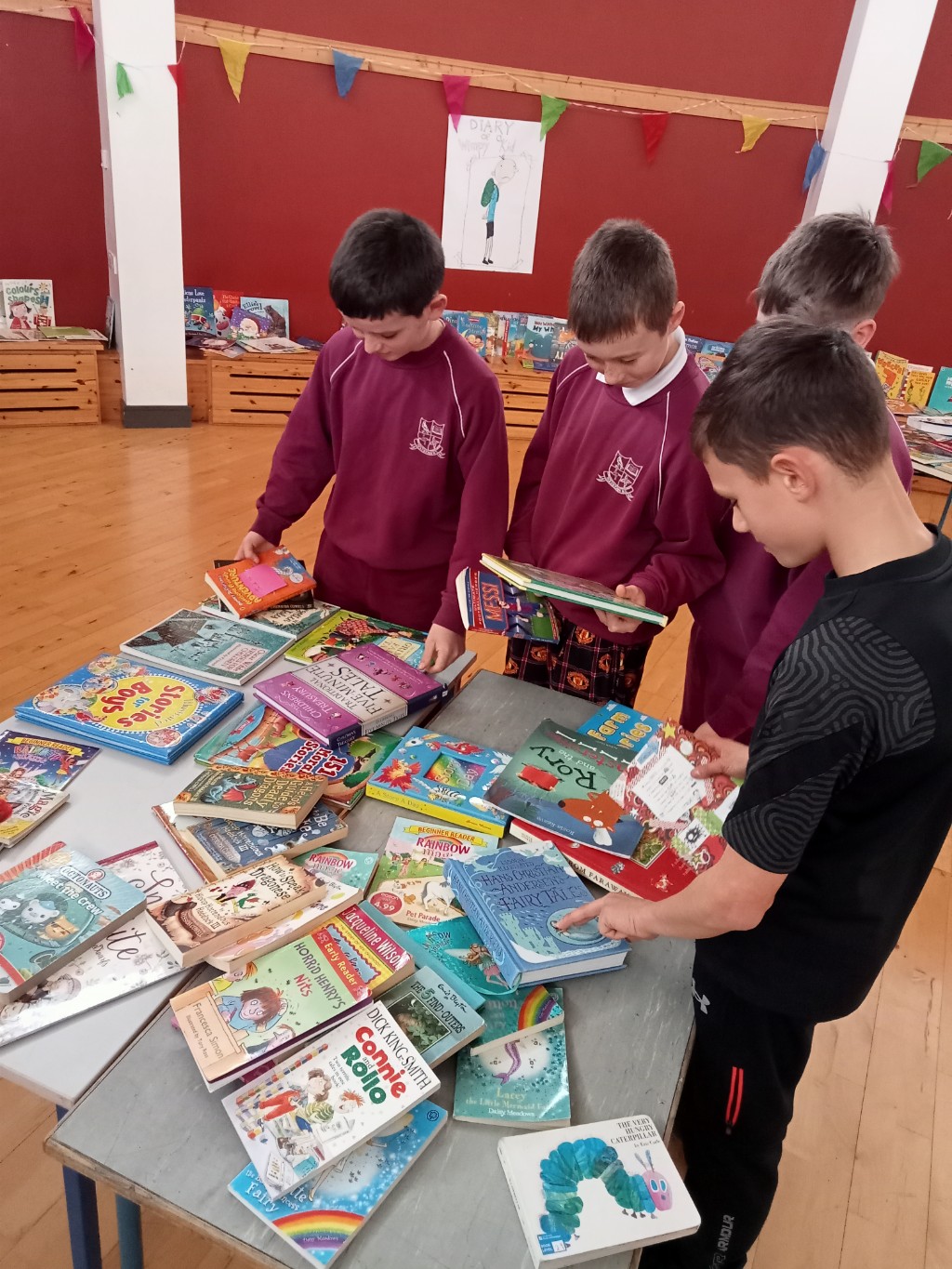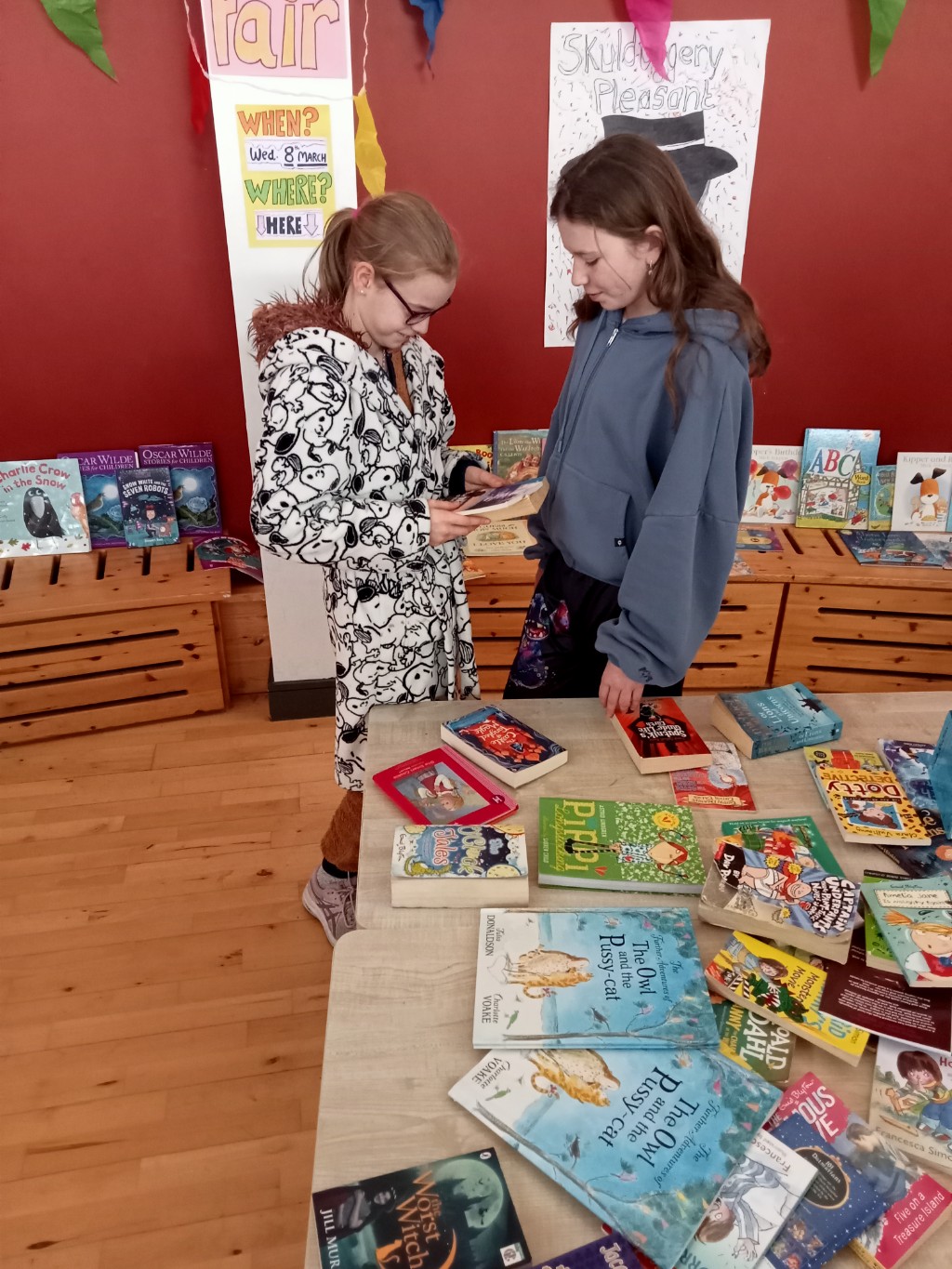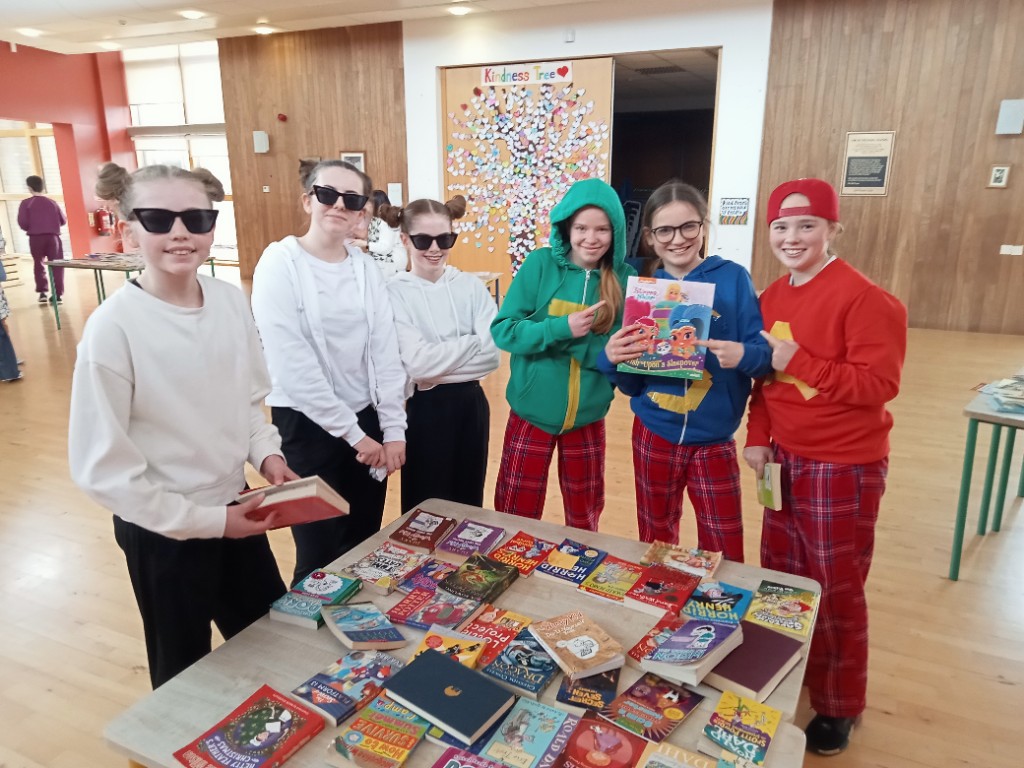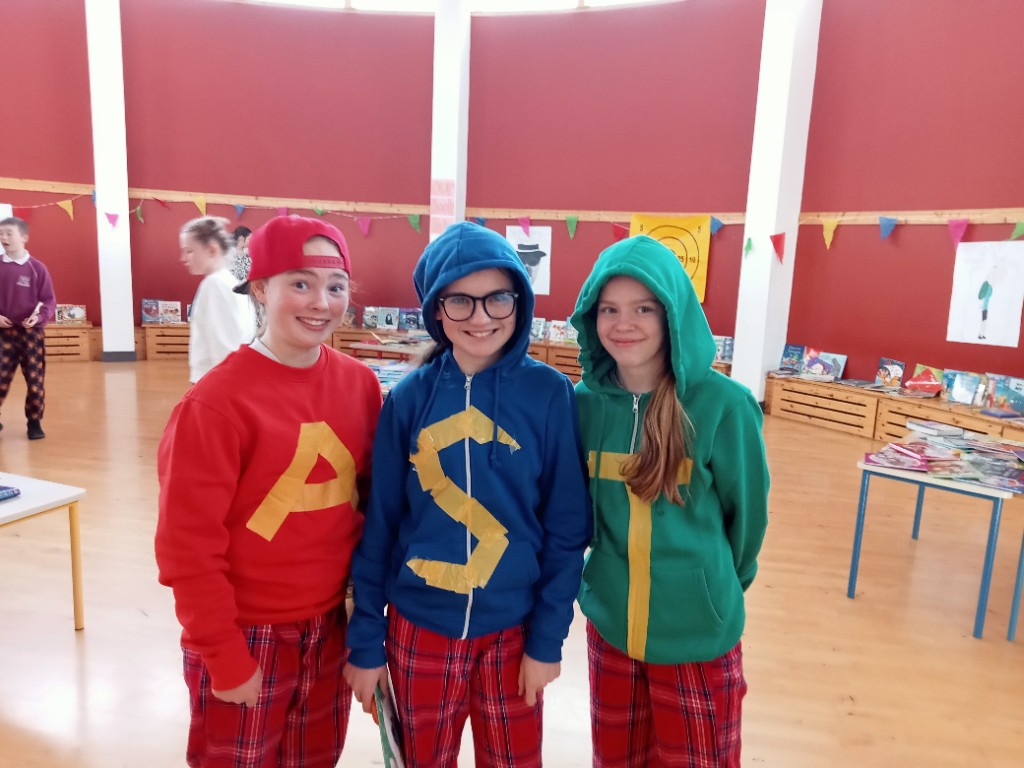 Just before our midterm.break 4 members of our Green Team attended a Green Schools Water Workshop at Wood Quay.
We learned all about water and its properties, did a few experiments, listened to a presentation on water treatment and worked on our Water Action Plan.
We enjoyed the bus trip into the city centre and the walk down the quays to the centre. We will be sharing all we learned with the school community .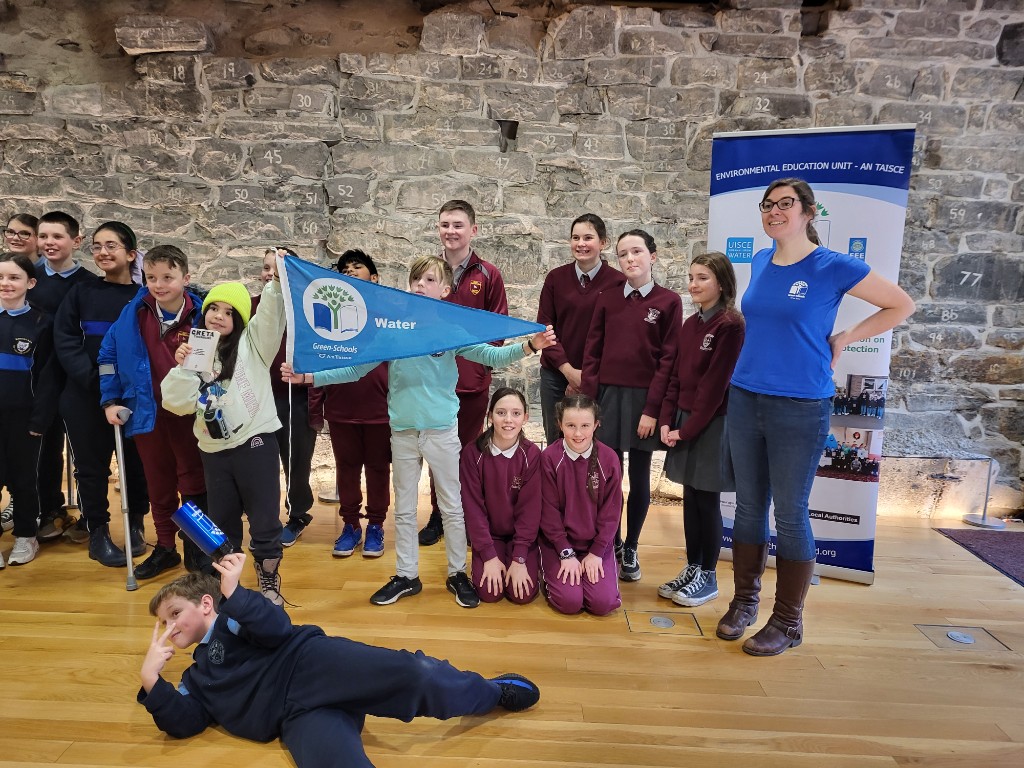 Rolestown School hosted a Ficheall Chess Tournament this week.
Our Chess Club took part in the one -day tournament with 6 other schools.
All the children taking part had a wonderful day.,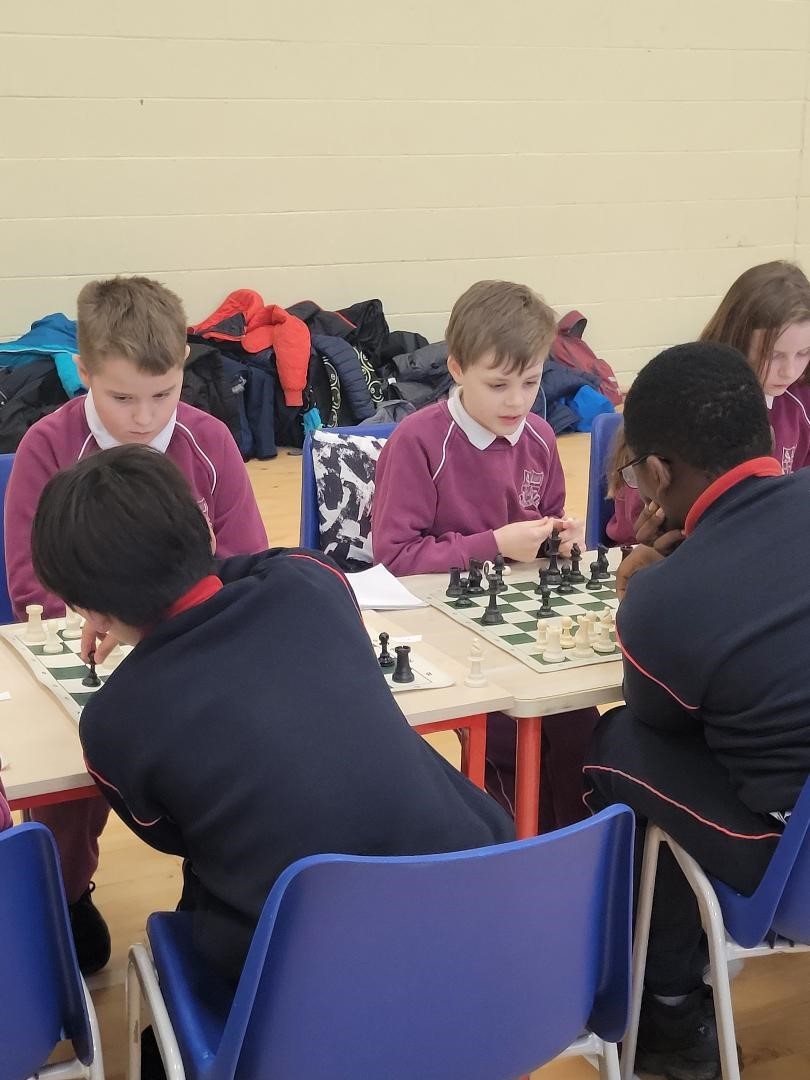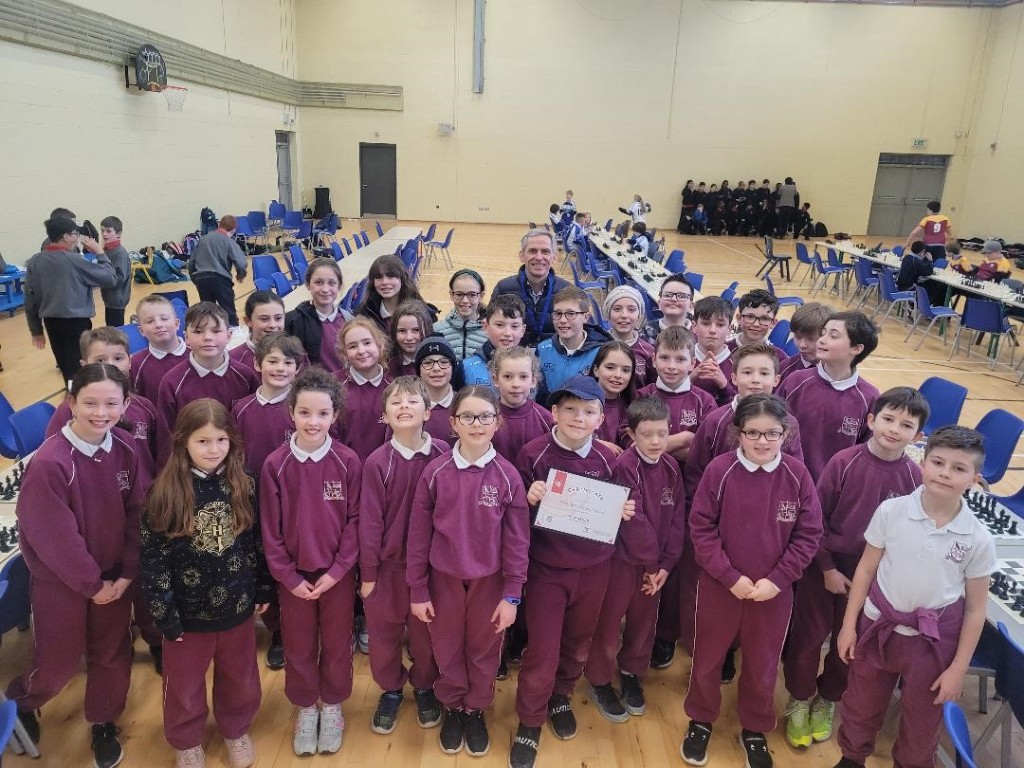 Kindness Week 20th-24th February.
We celebrated Kindess week here at the school . Children all made a great contribution and produced a fabulous Kindness tree which is on display in the
Assembly Hall. Garda Rebecca, a Community Garda from Swords came to the school and gave a talk to the senior classes on Internet Safety.
Some phots which capture the week's activities.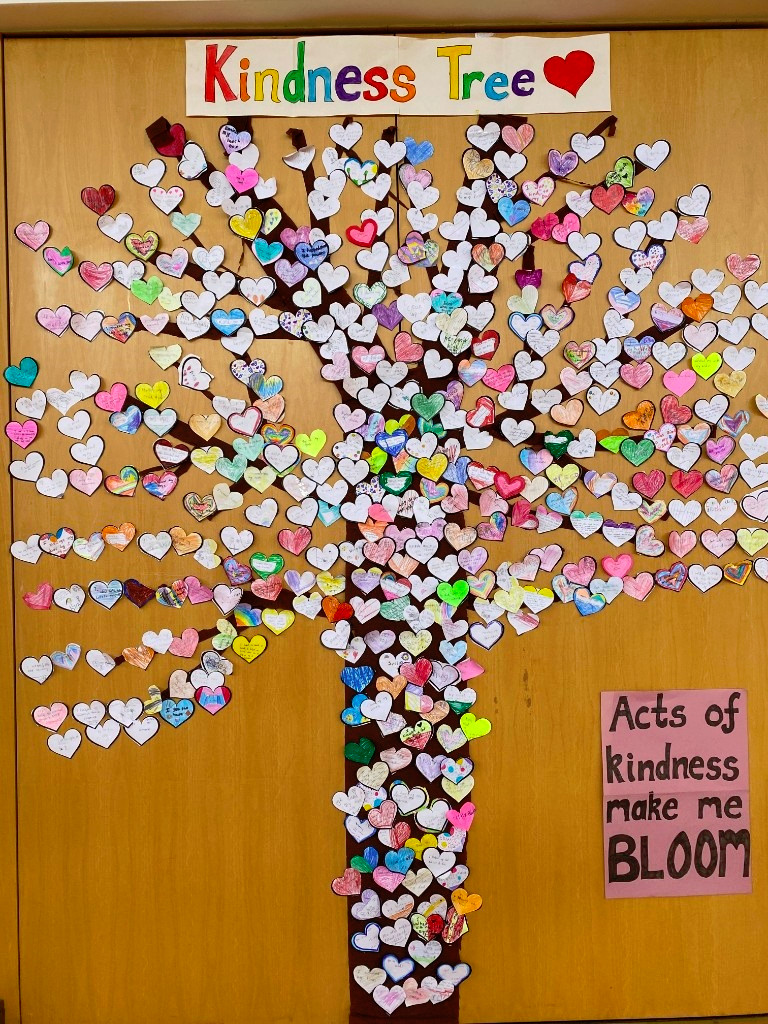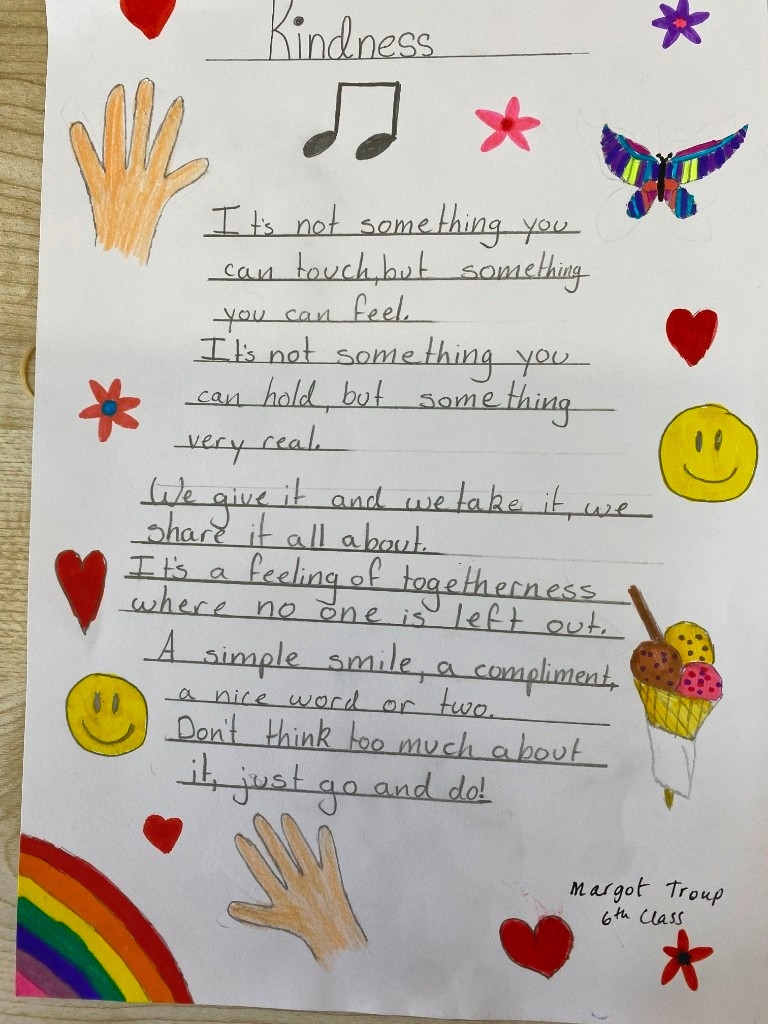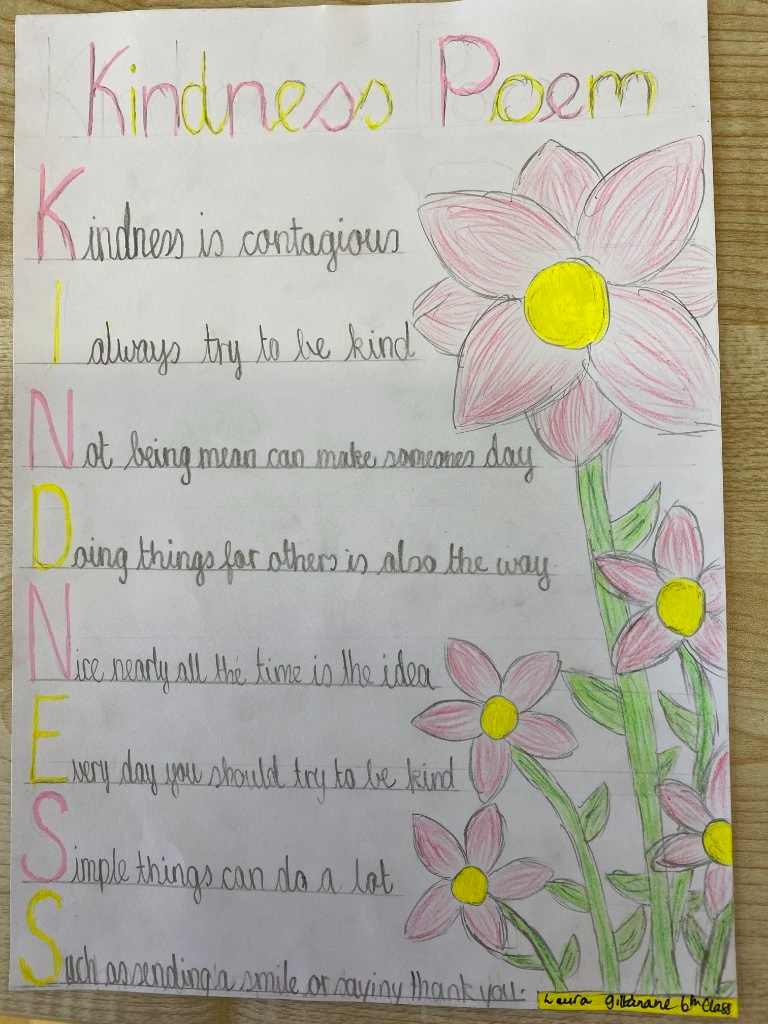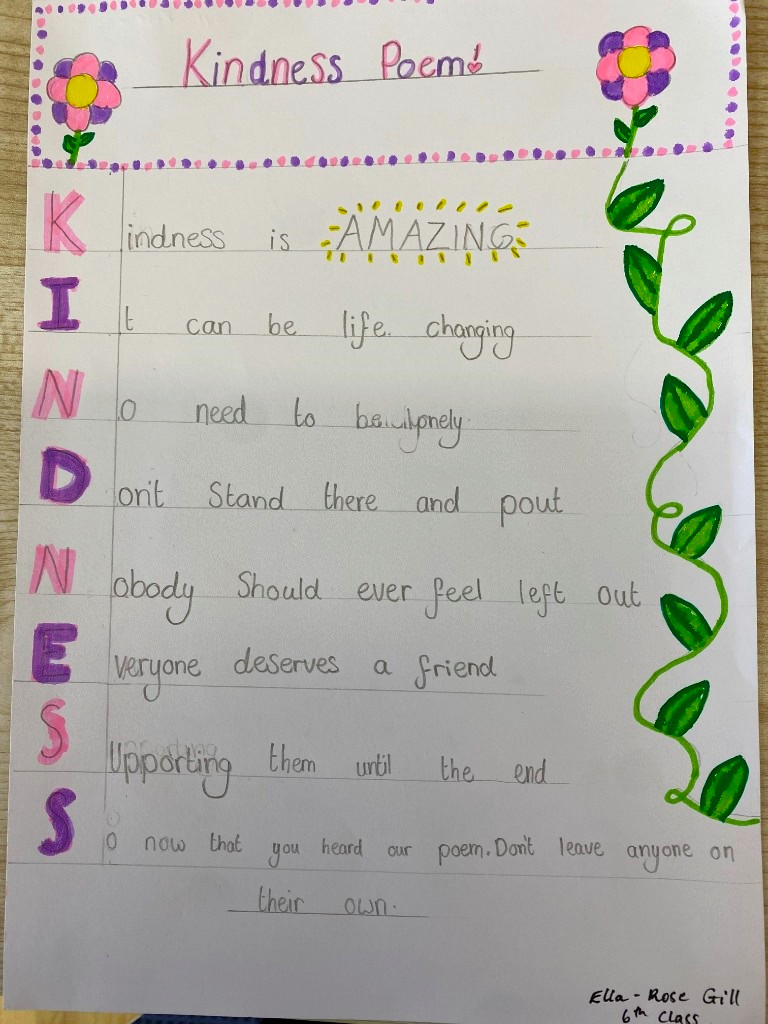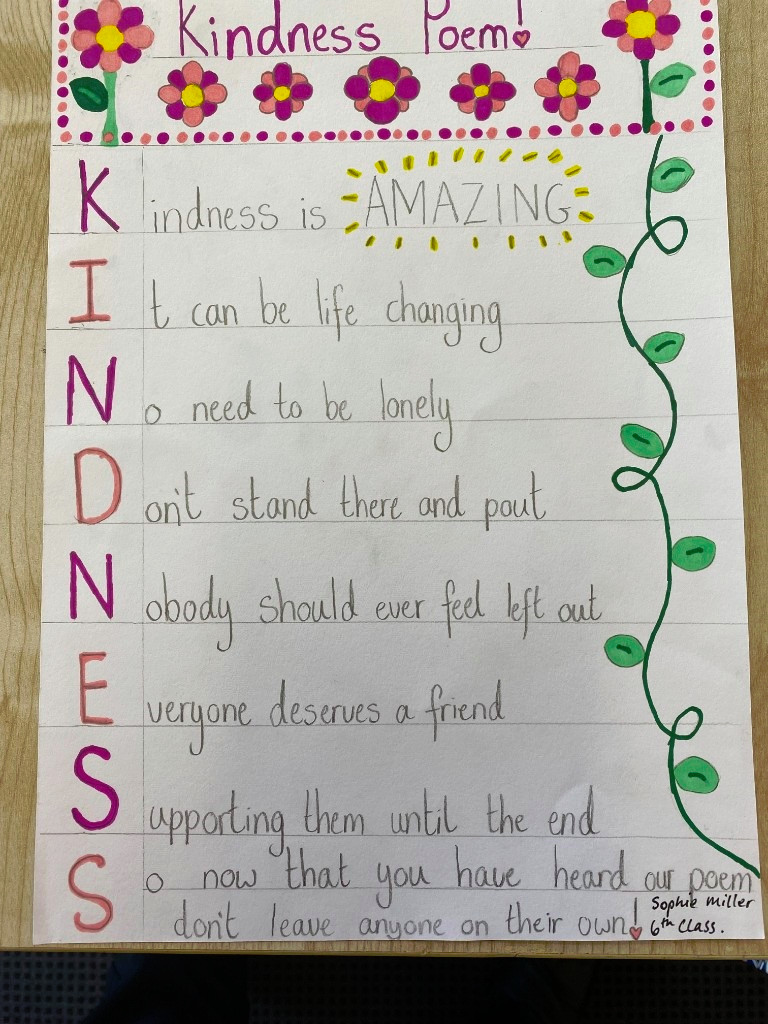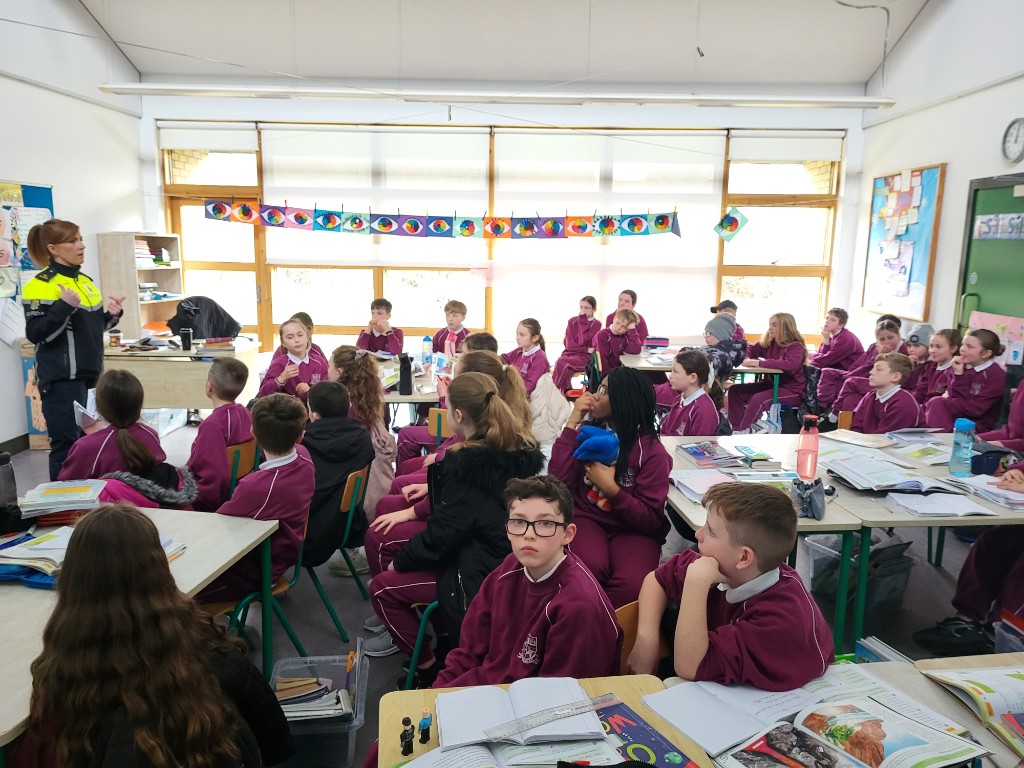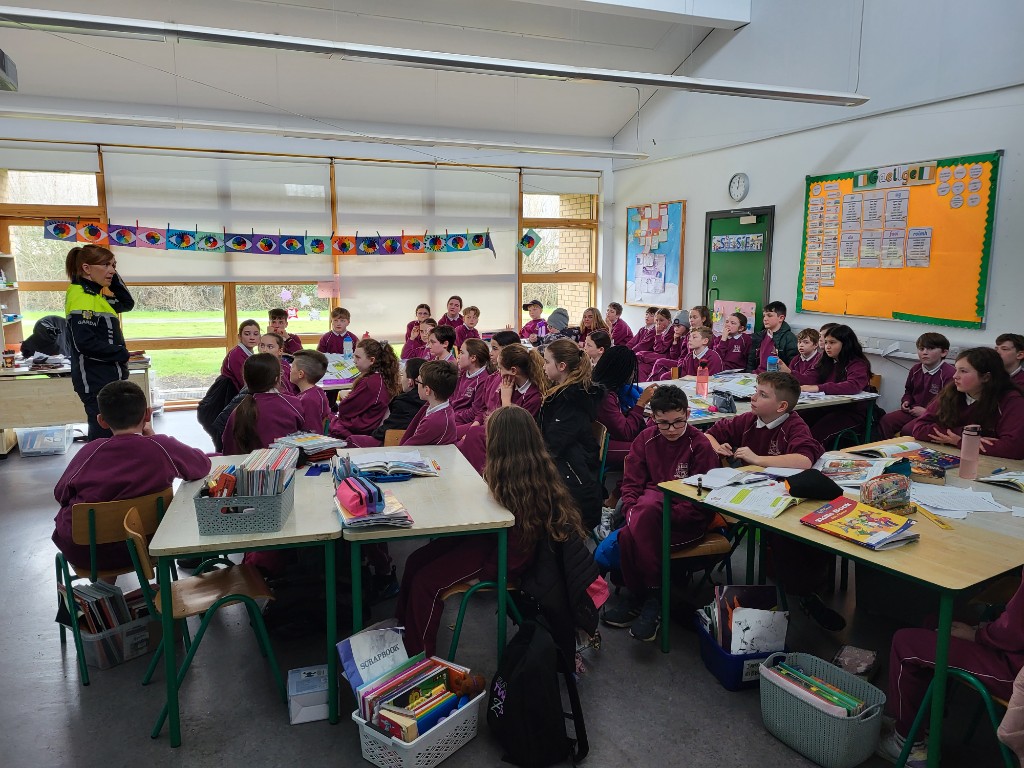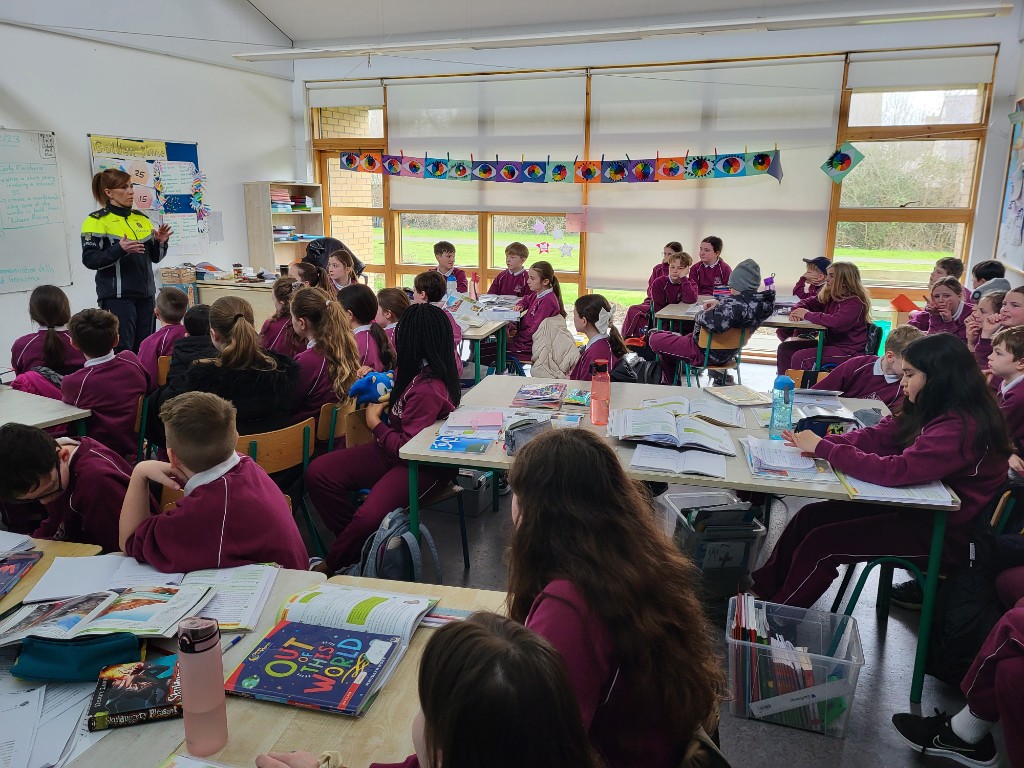 Christmas Concert 2022.
Our Christmas concert took place on Friday last 16th December.
Many thanks to everyone who made this a special day for children and their parents.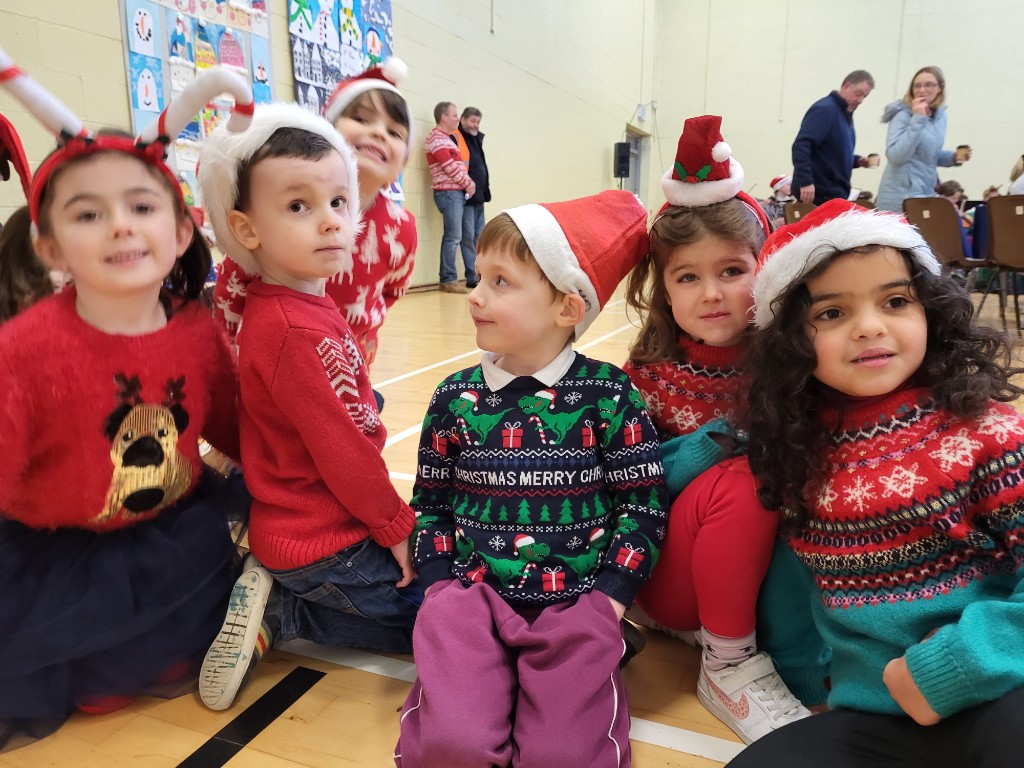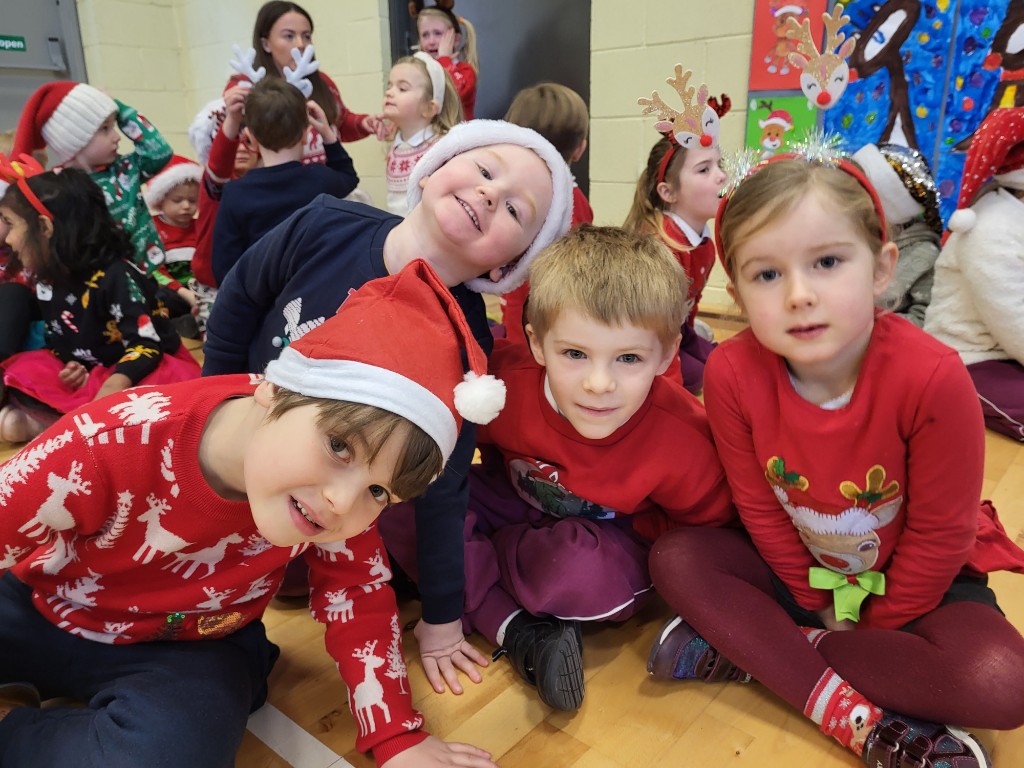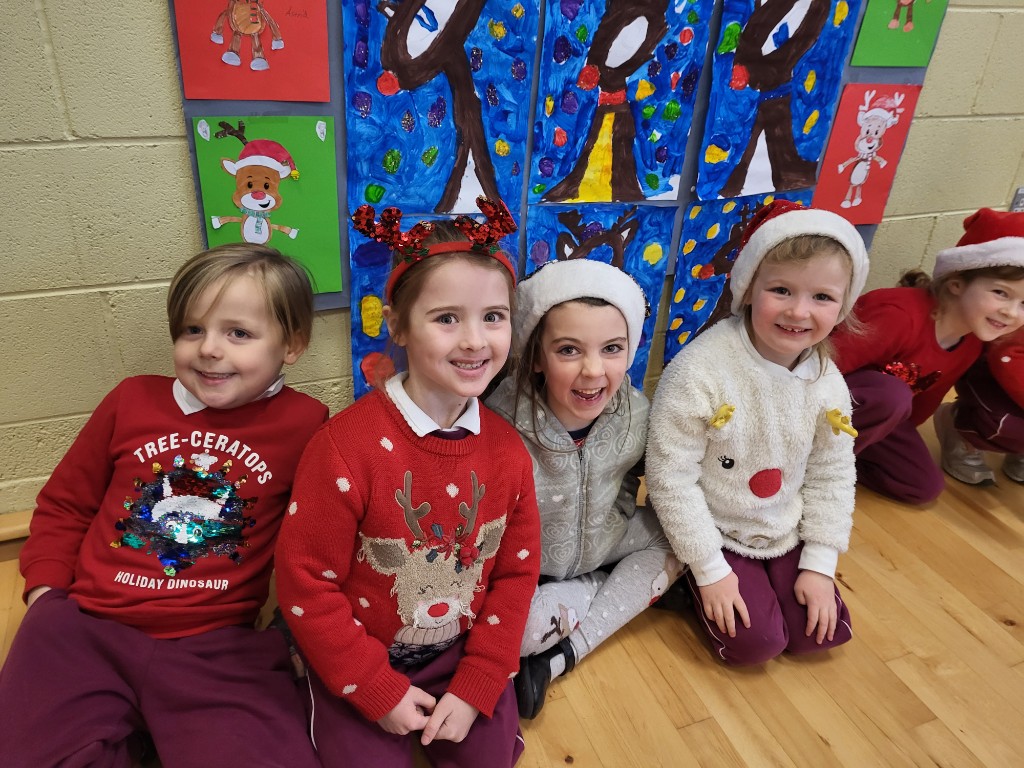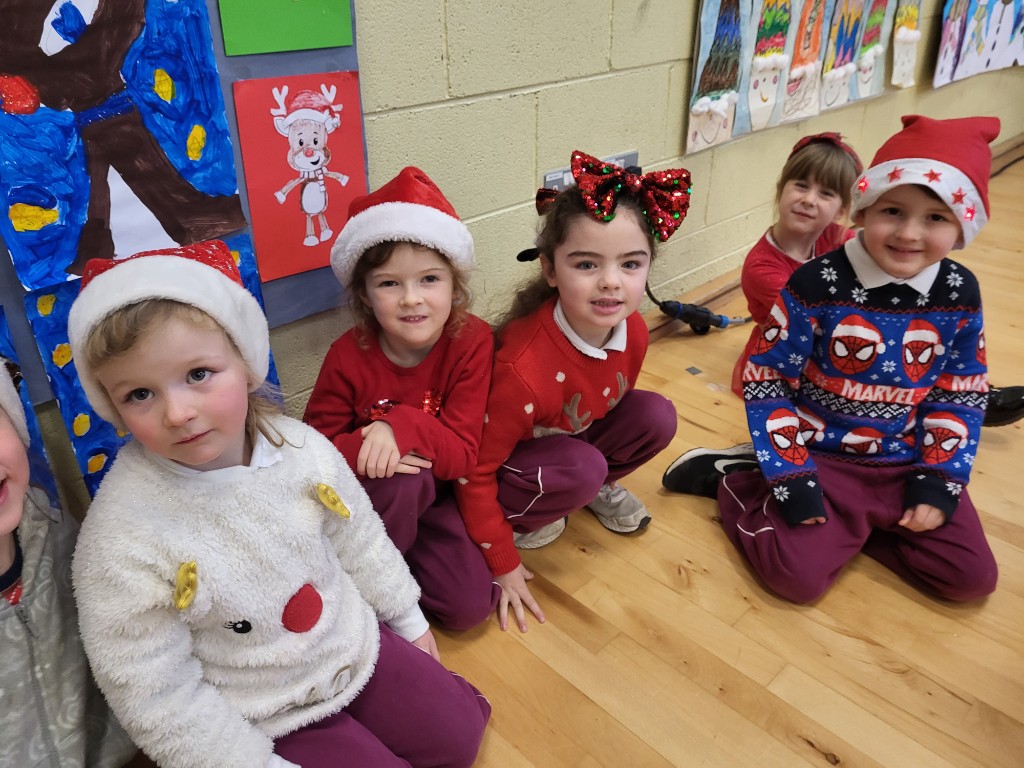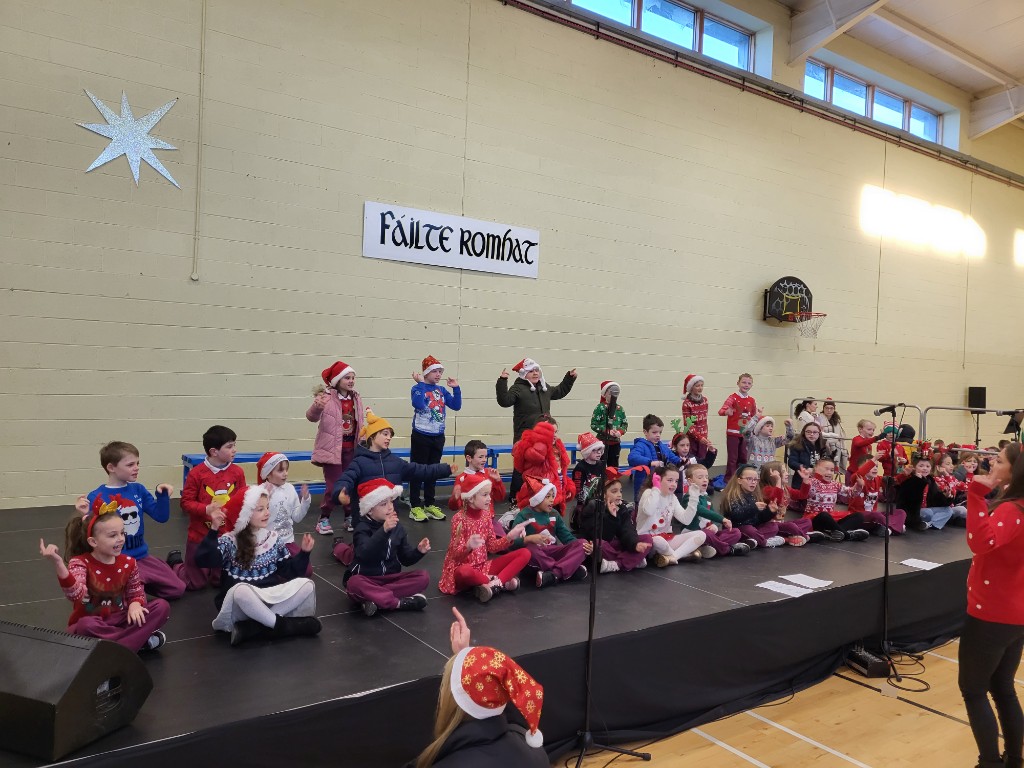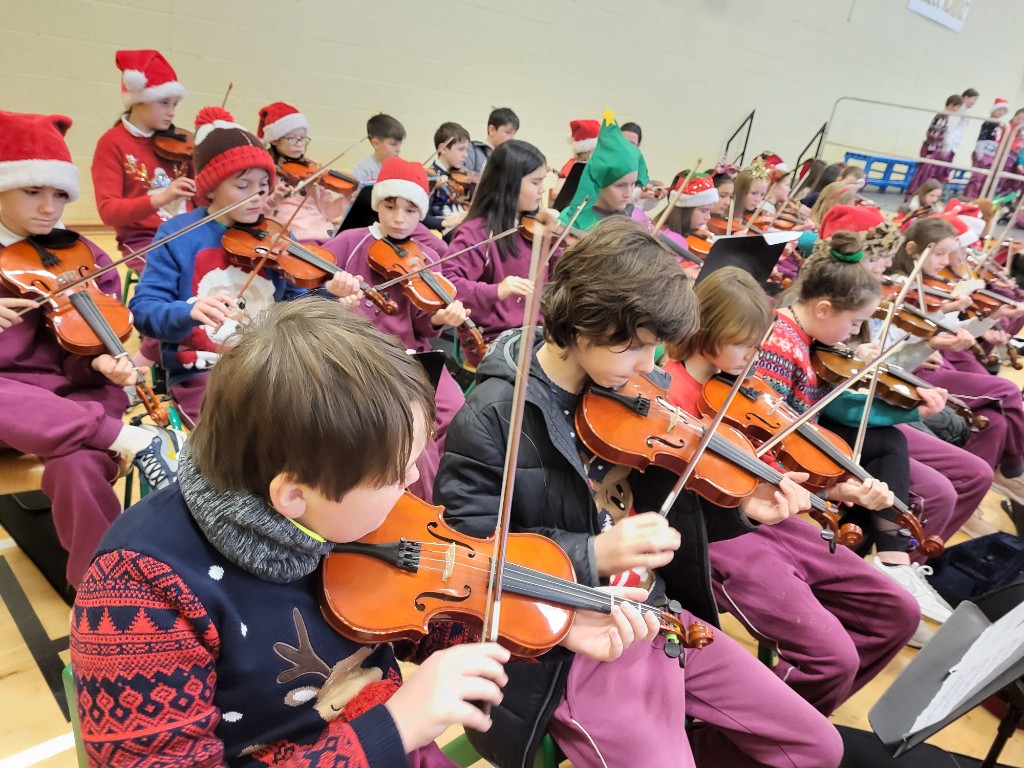 Children from 2nd & 4rd class took part in a Olympic Handball Event in ALSAA last Thursday December 15th.
Many thanks to Fingal Sports Partnership and Olympic Handball Ireland.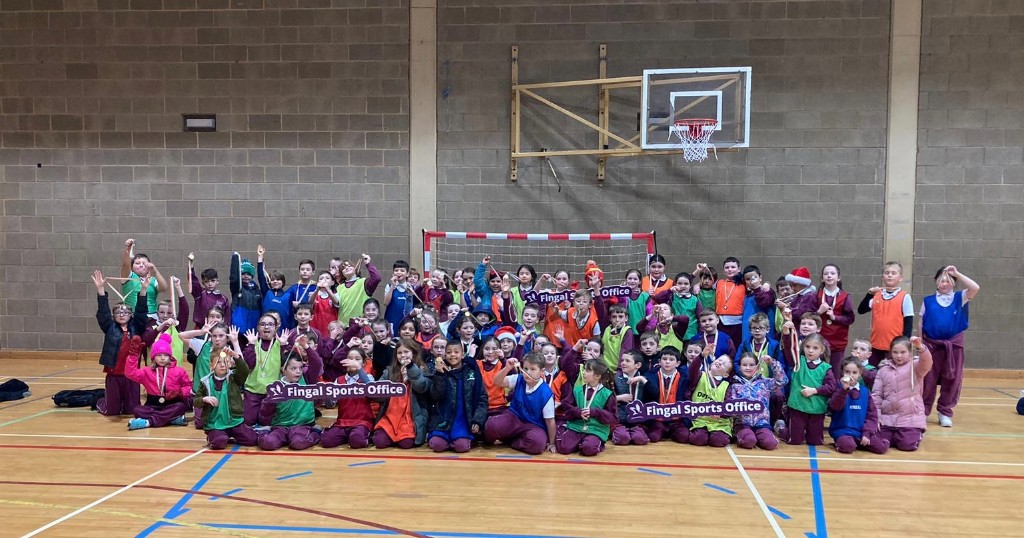 School Choir performing at the Airport.
Our School Choir performed at the airport today December 13th.
A very enjoyable event for everyone involved.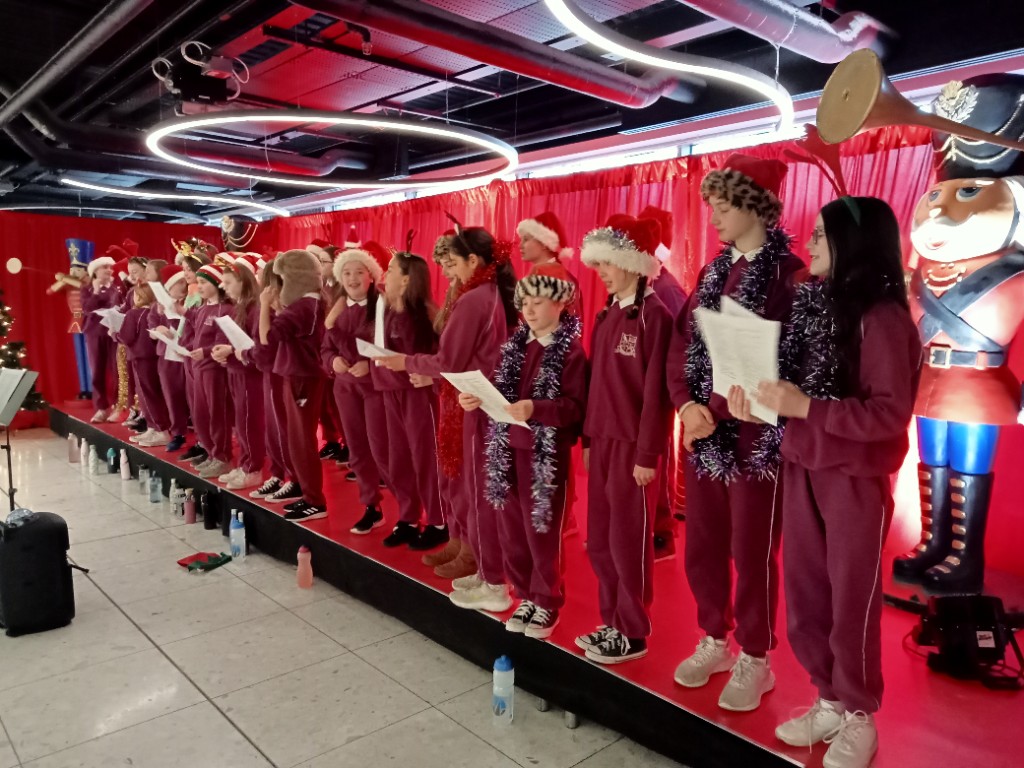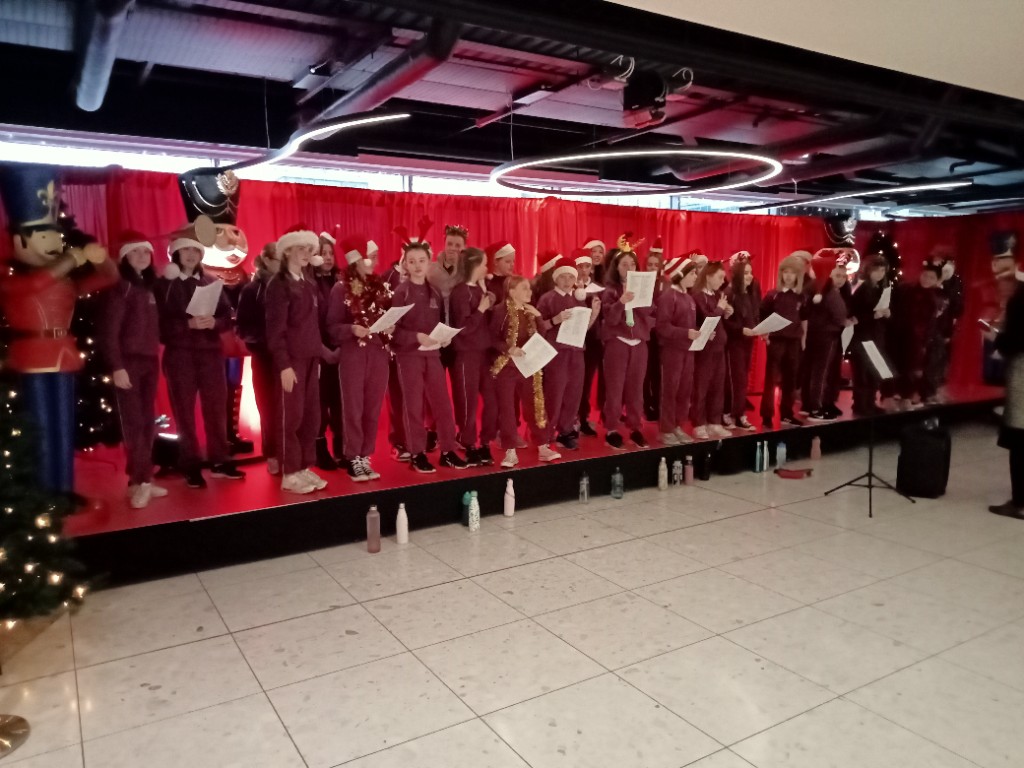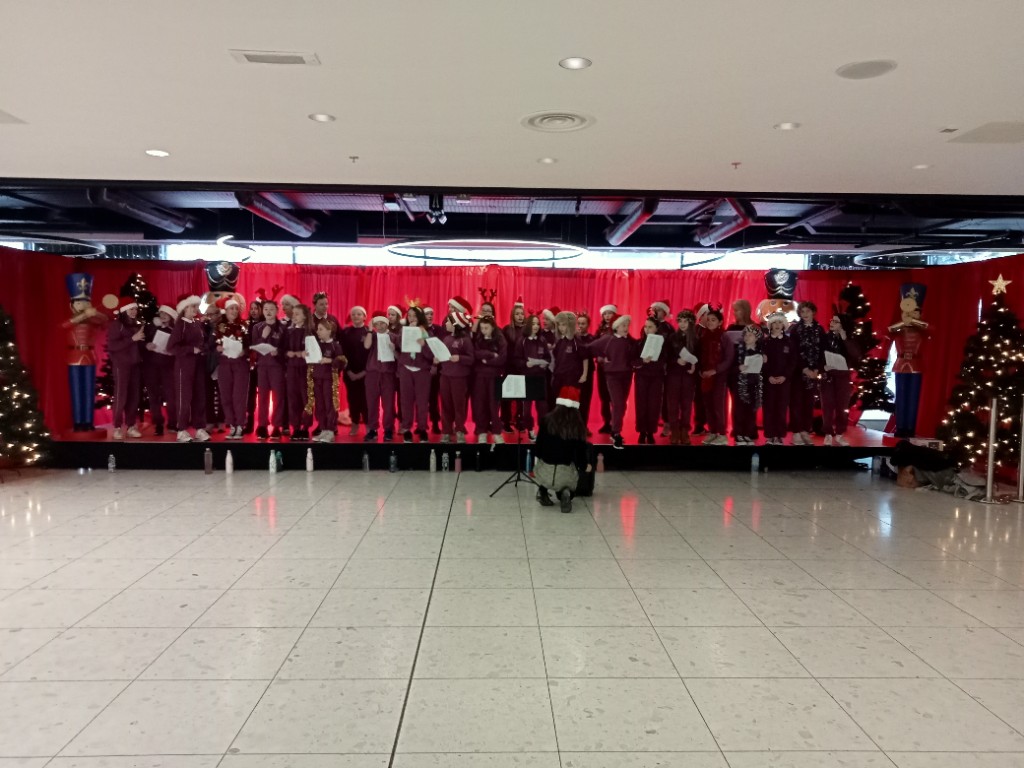 Girls Medal Presentations
Thank you to past pupil Sarah Manning who came to visit our girls football team and present them with their medals. Sarah is a committed football player, playing with her club, Fingal Ravens and her school team. She spoke to the girls about the commitment she puts into football, training numerous times a week alongside playing matches.
Sarah also spoke to the girls about her memories of playing for Rolestown and ho she remembers making finals but unfortunately coming out the wrong side each time. Therefore, she was delighted to present the girls with their winning medals from the Cumann na mBunscoil final in Croke Park. The girls are now eagerly awaiting the start of the Fingal League competition in the springtime and we look forward to seeing what this fantastic squad of players can achieve.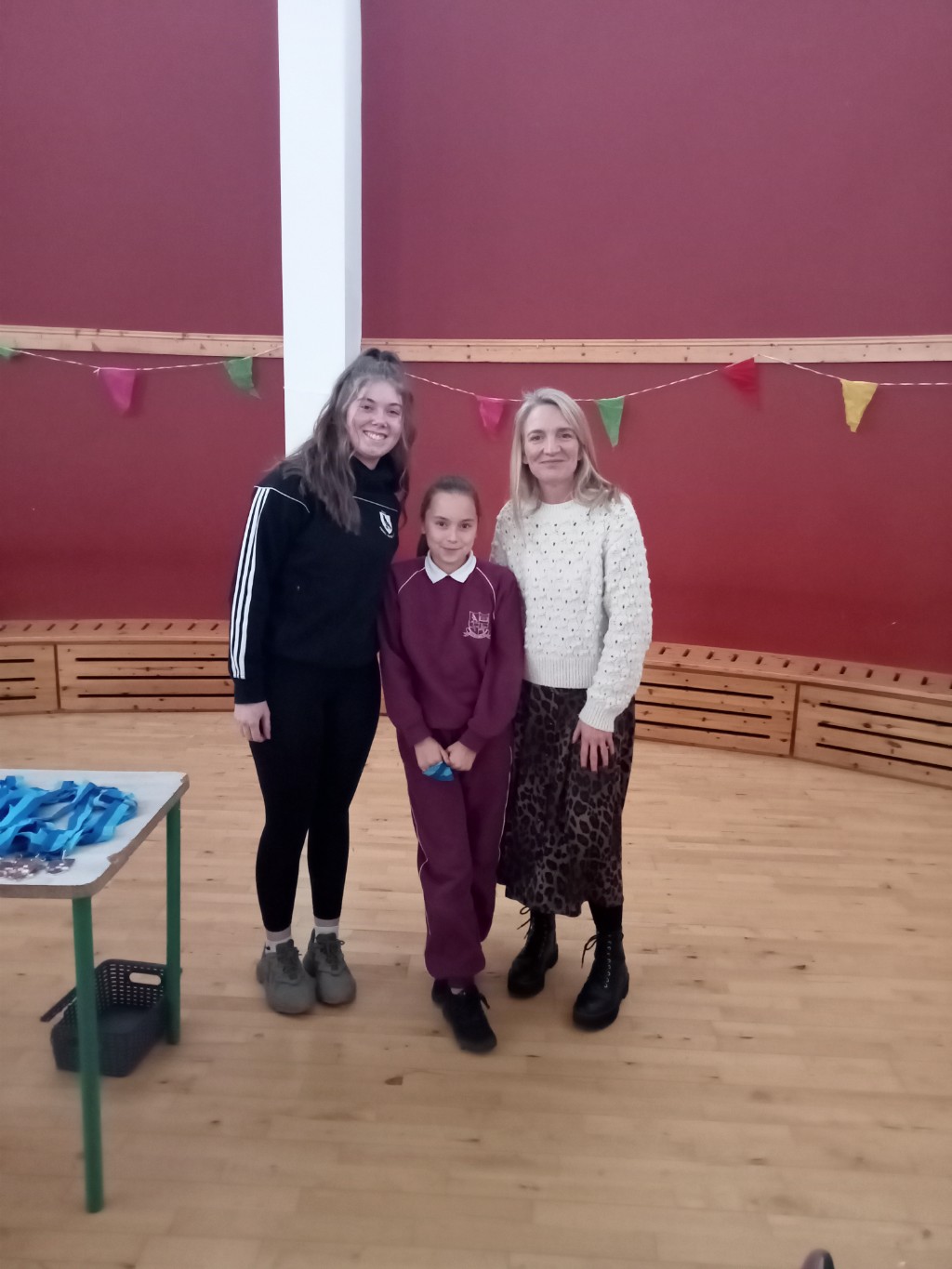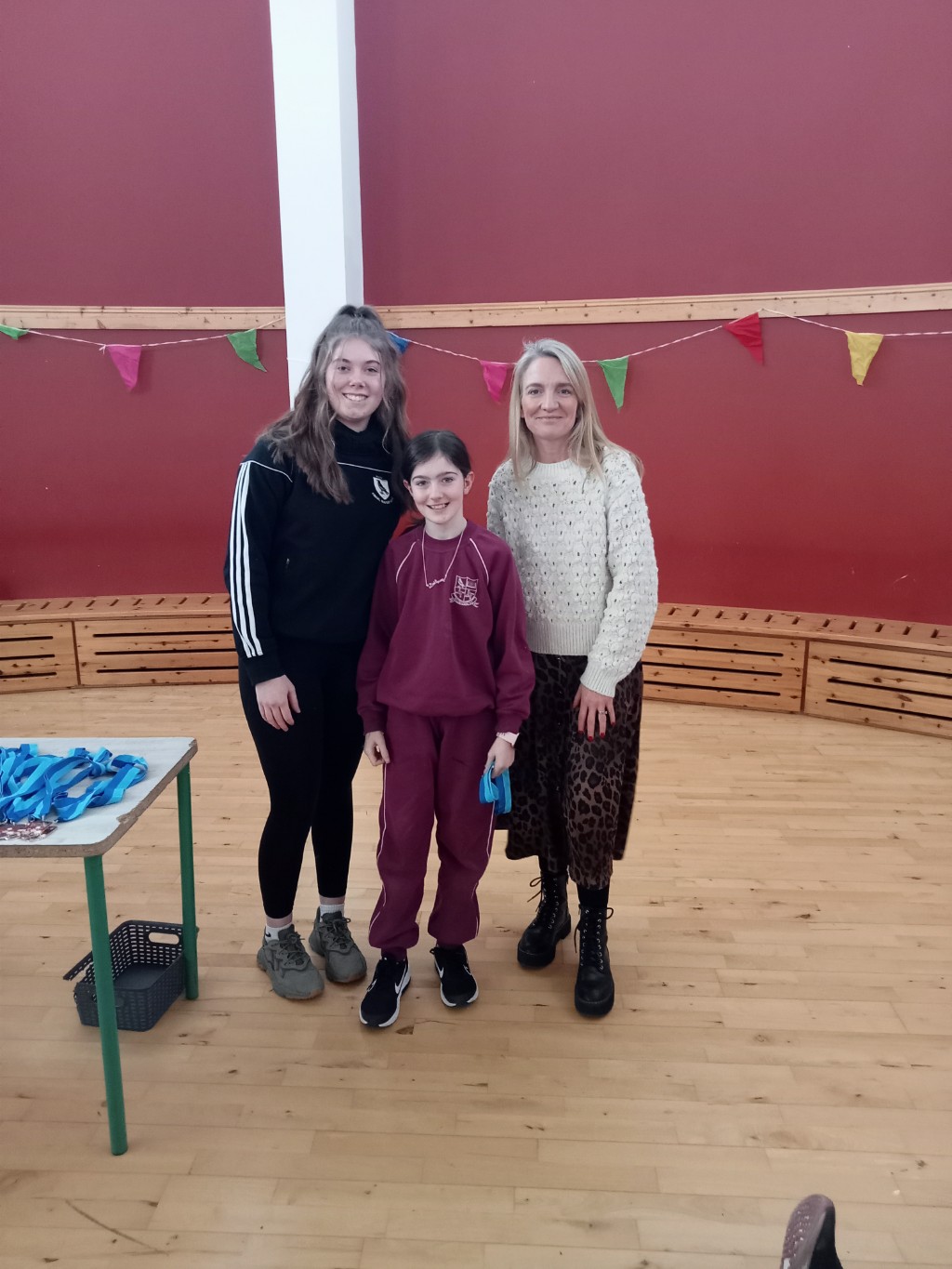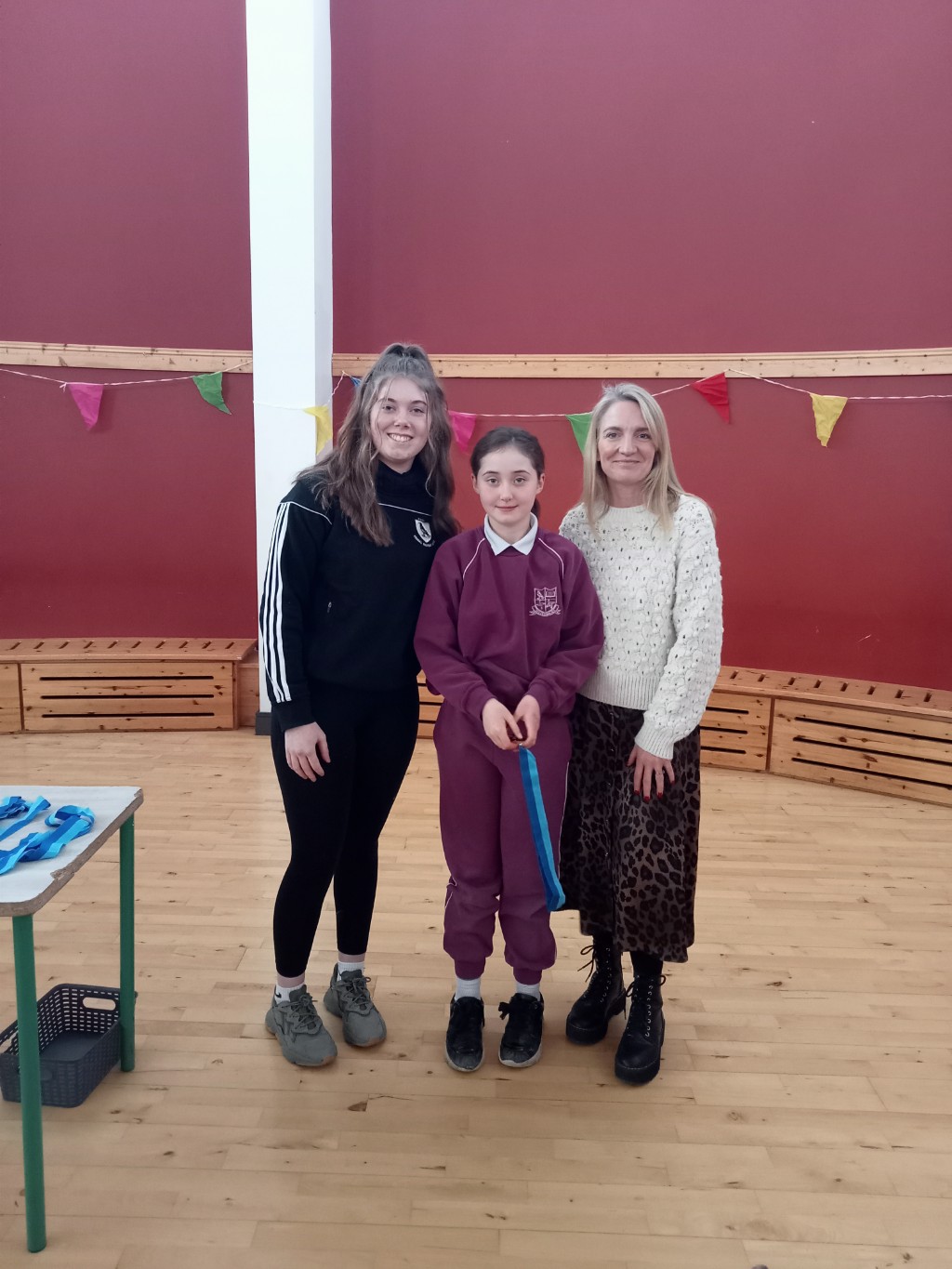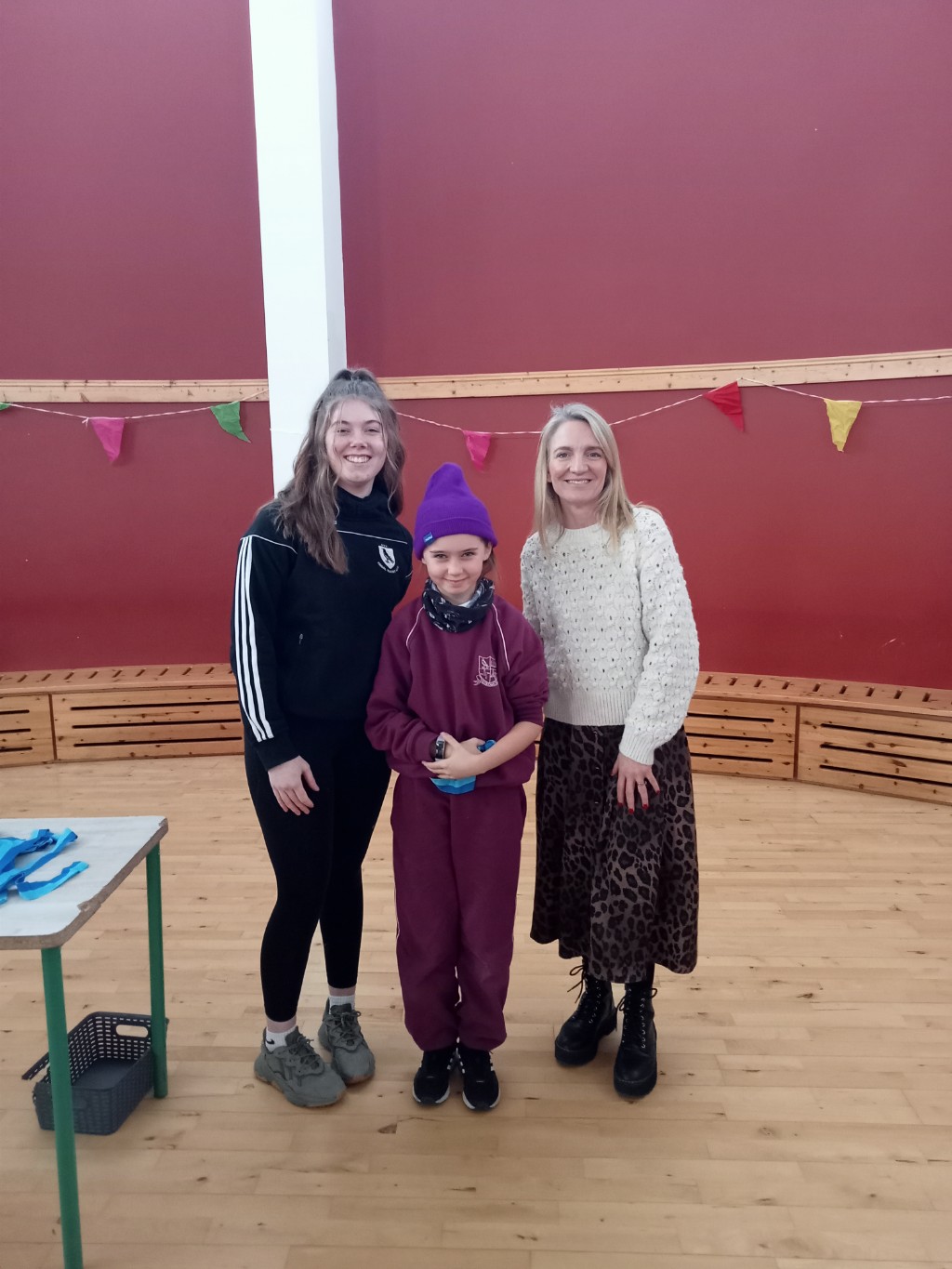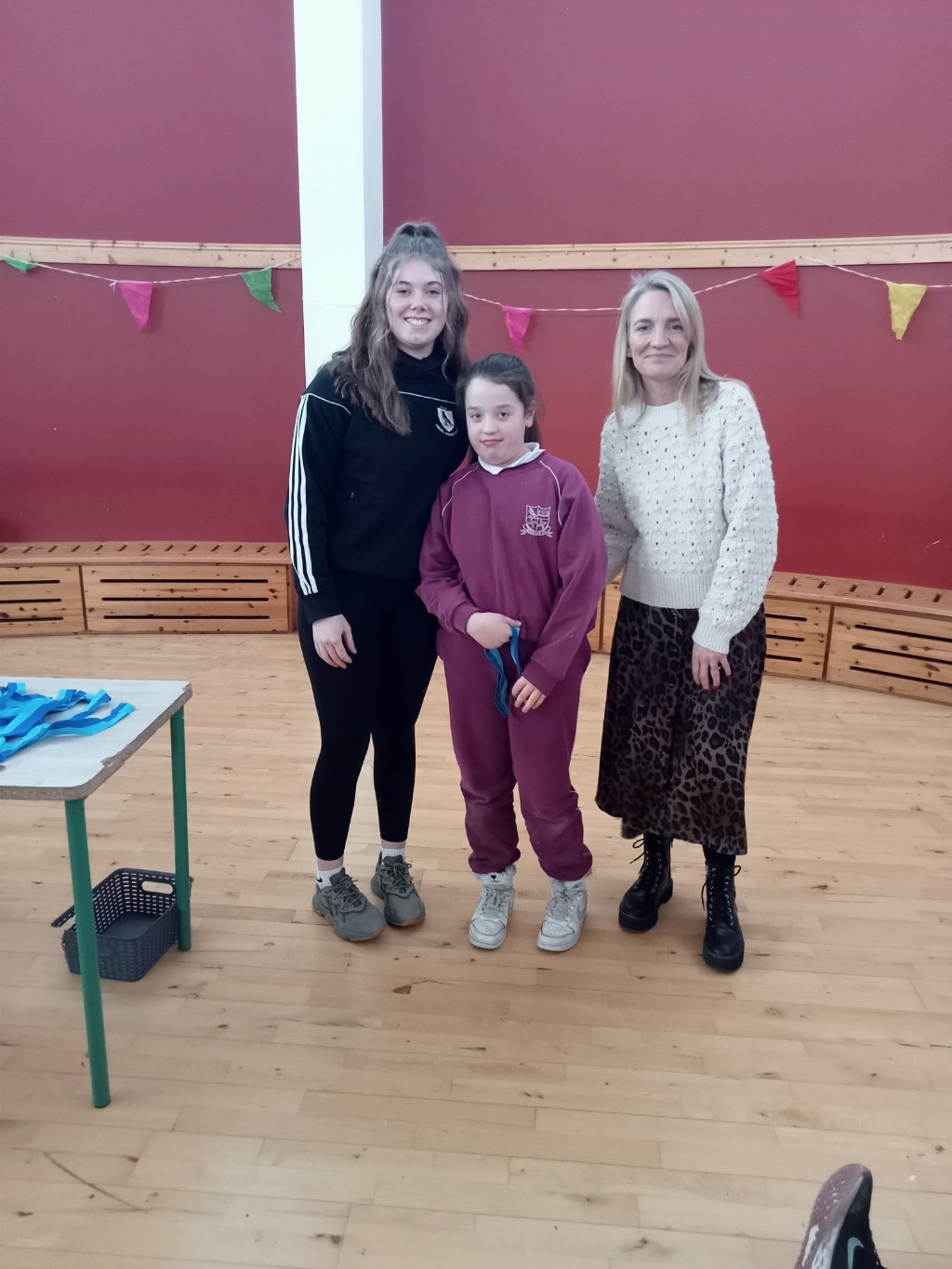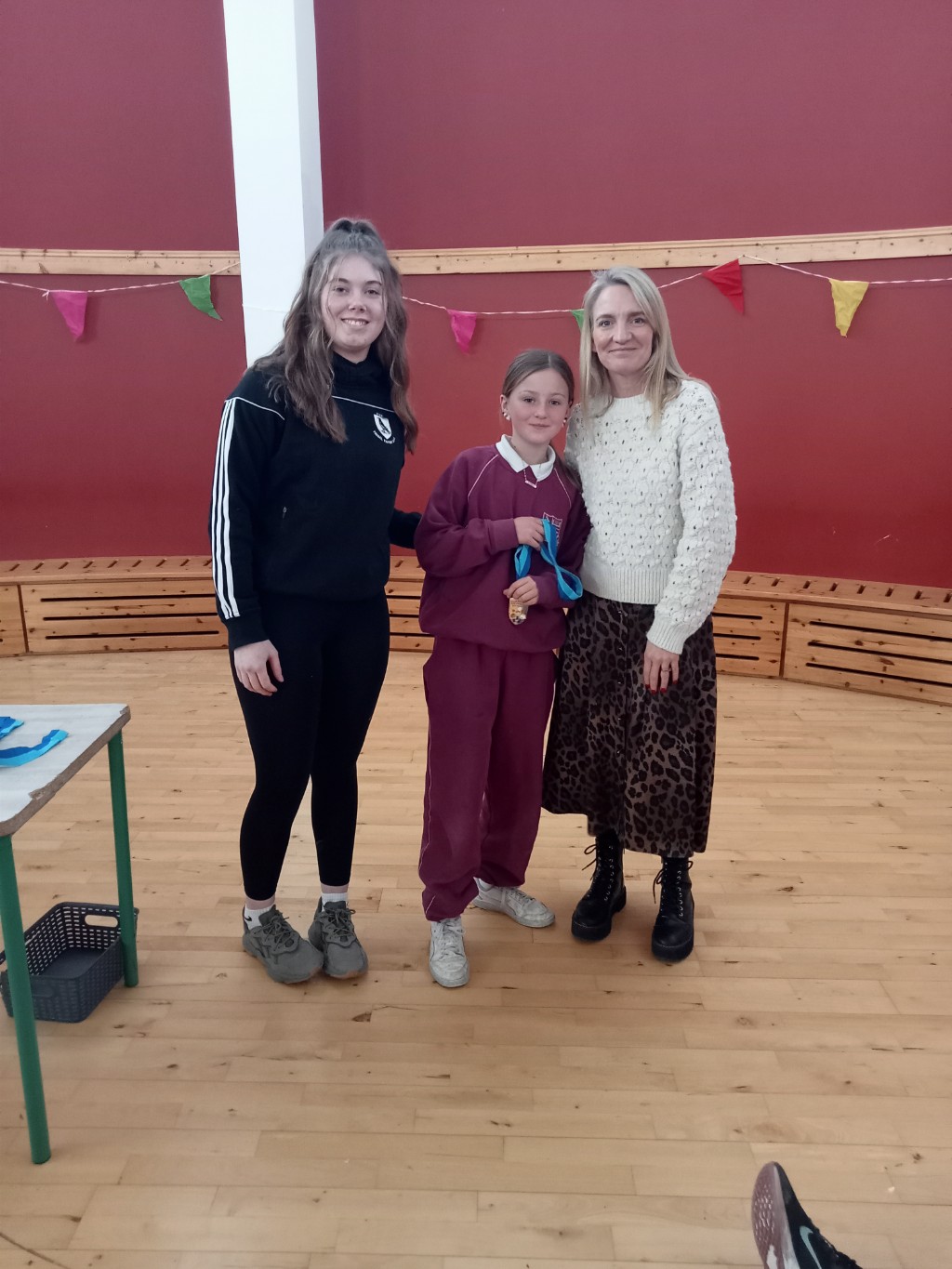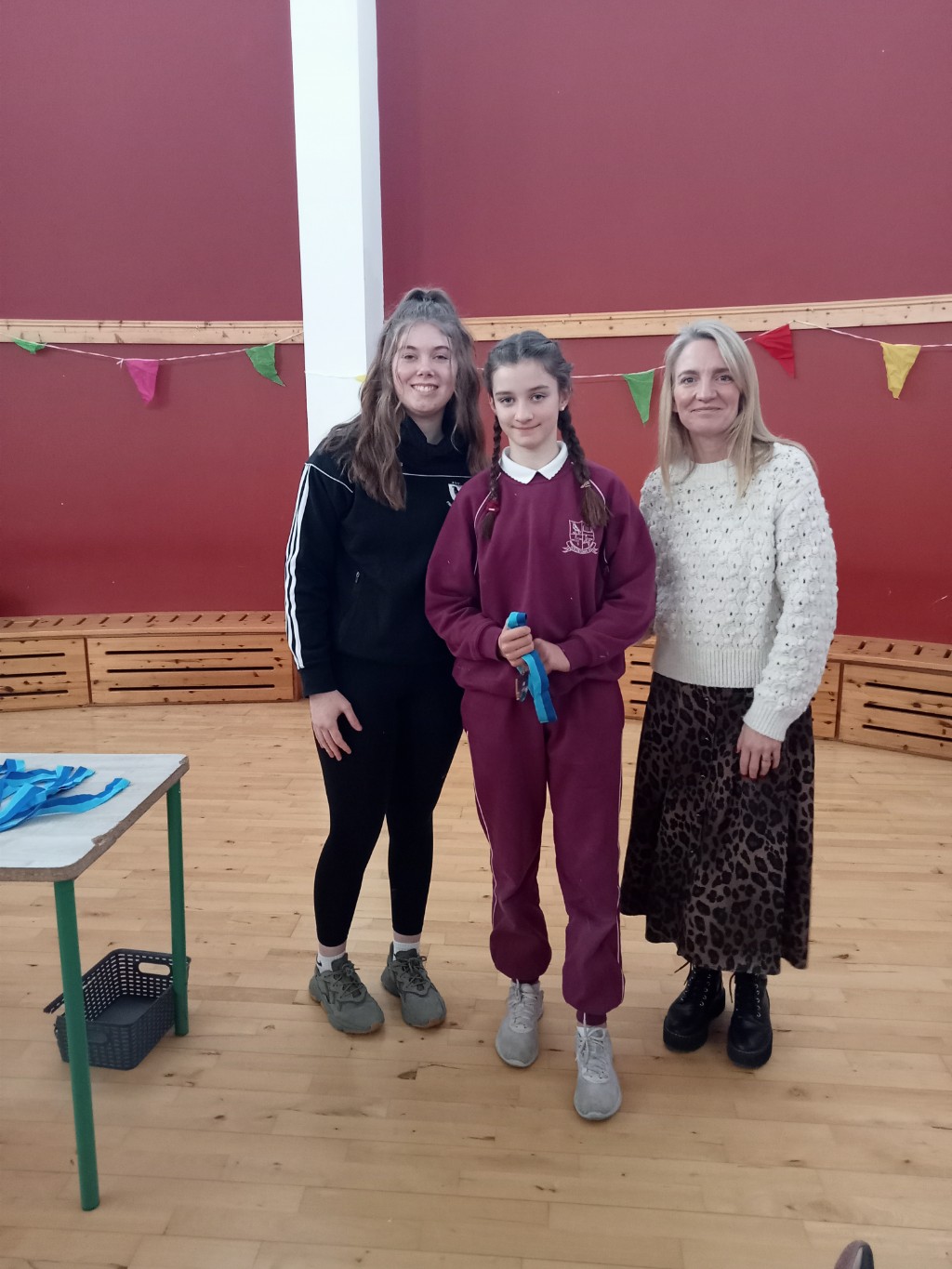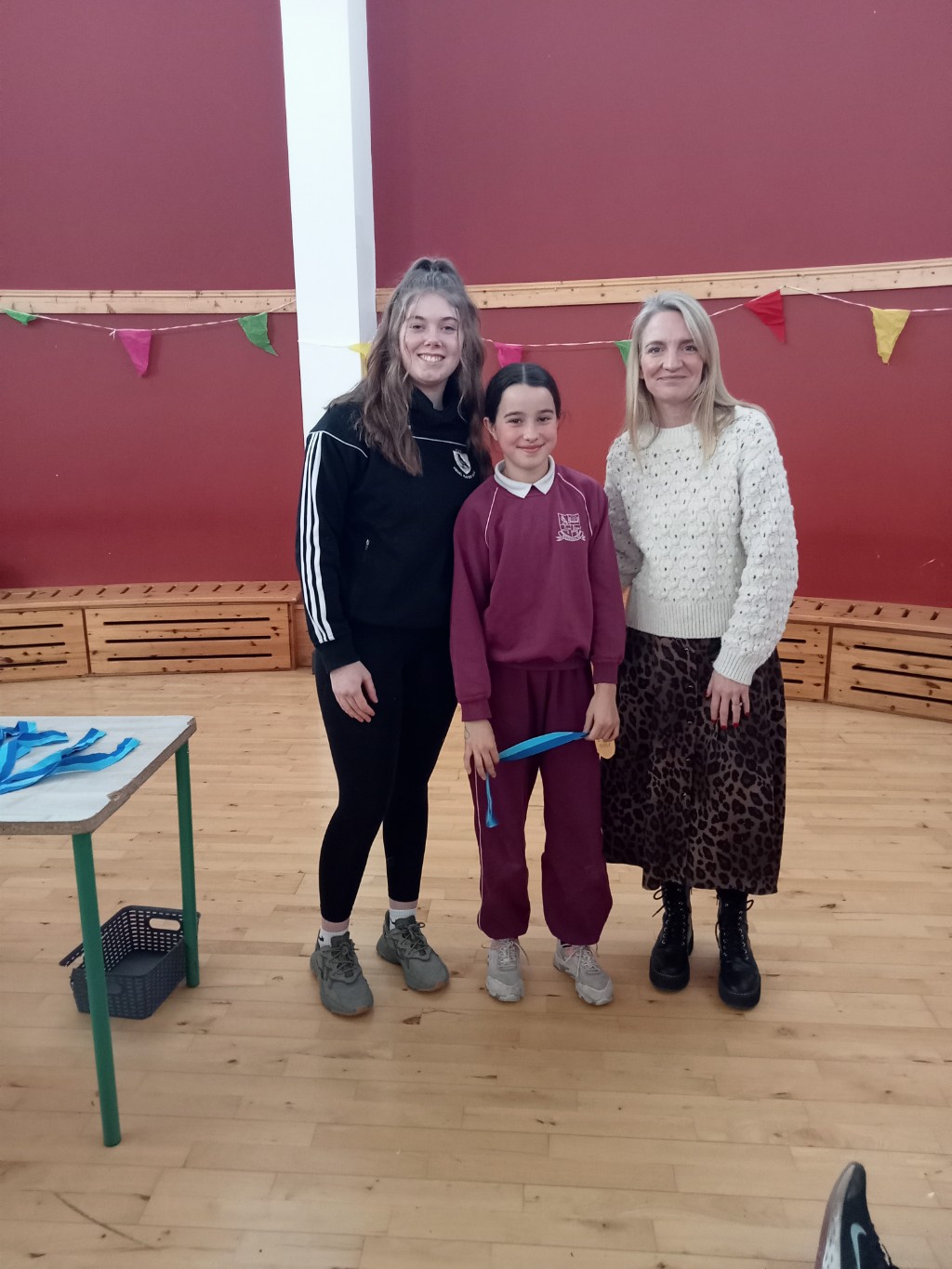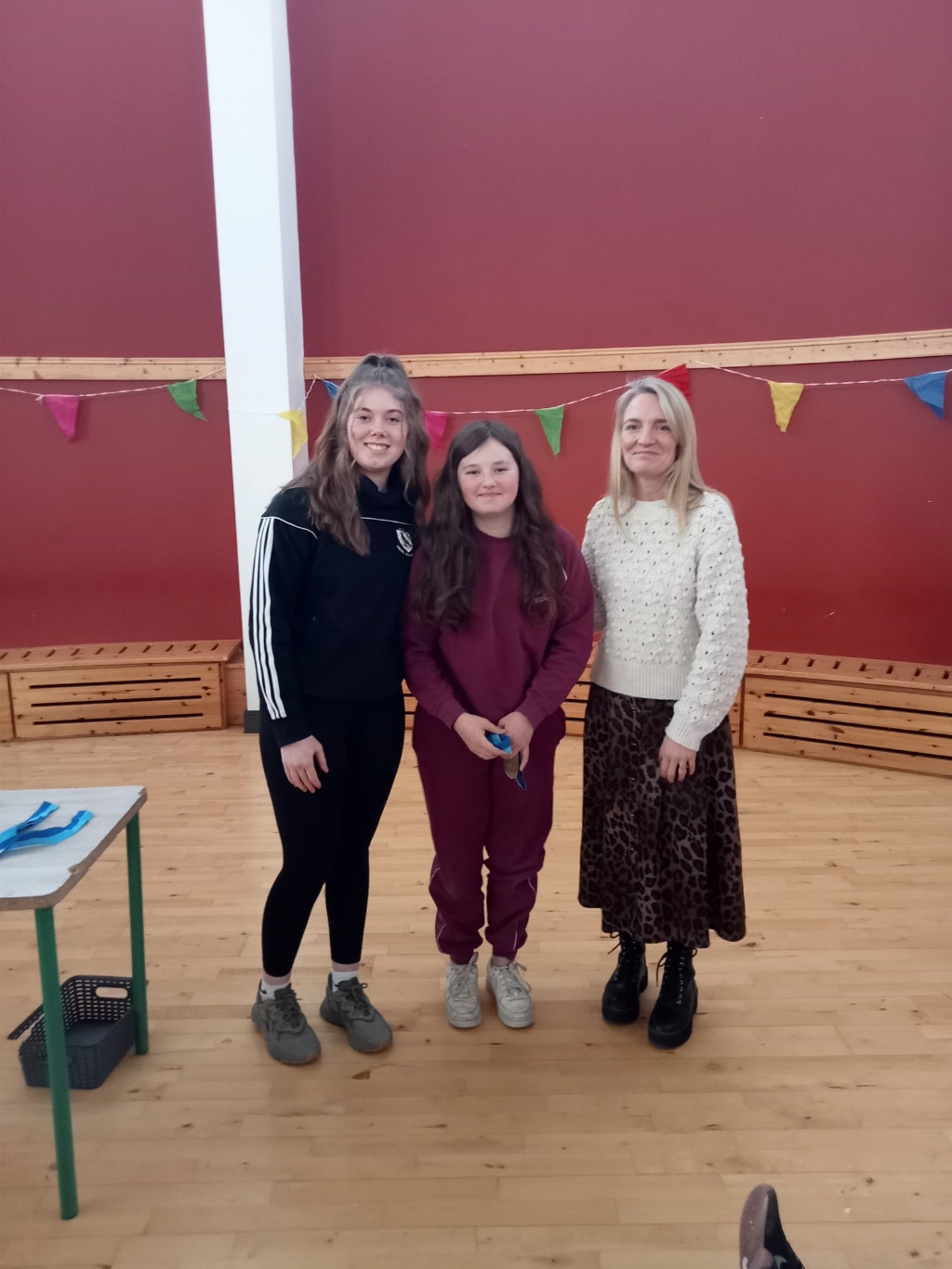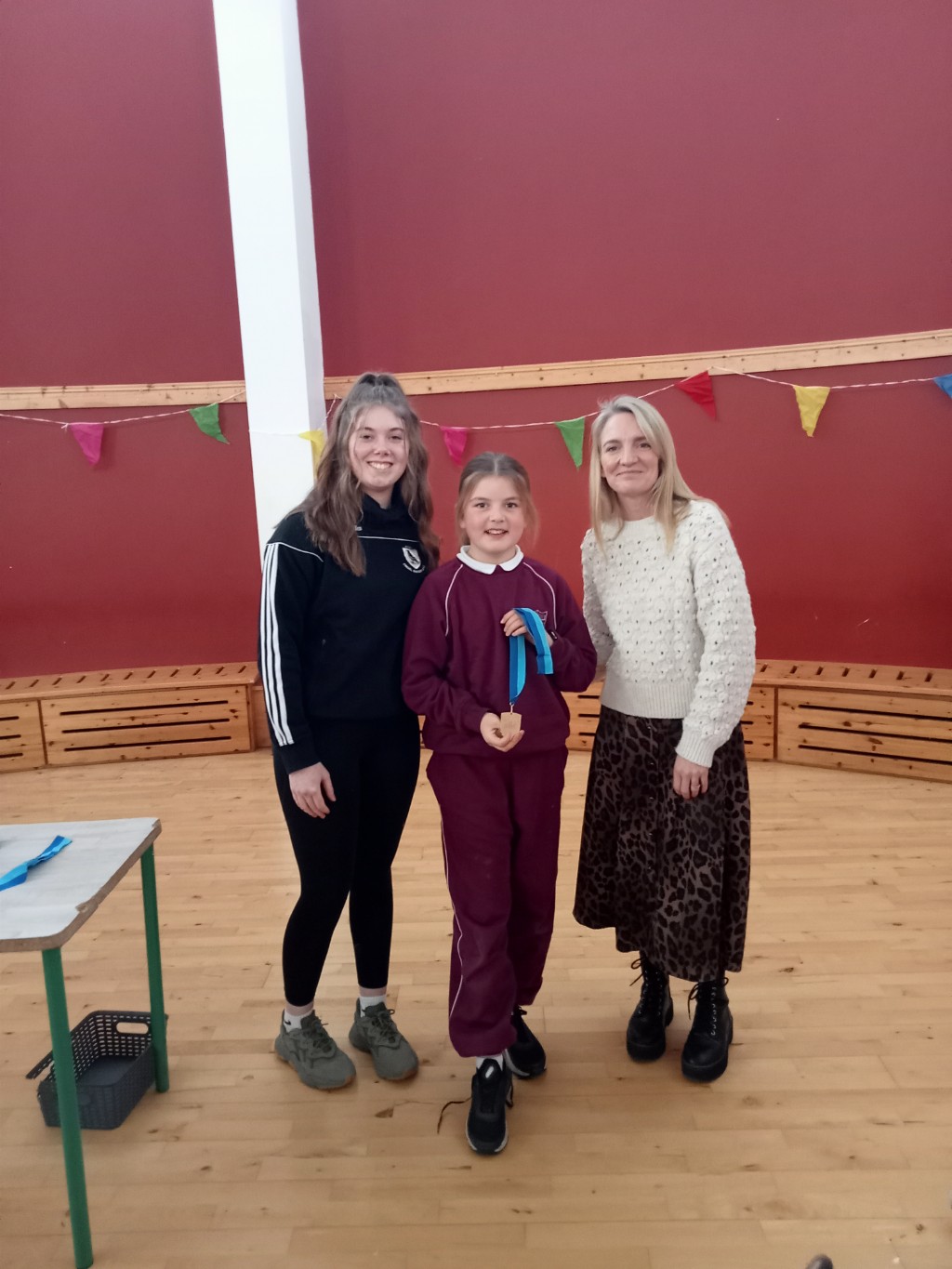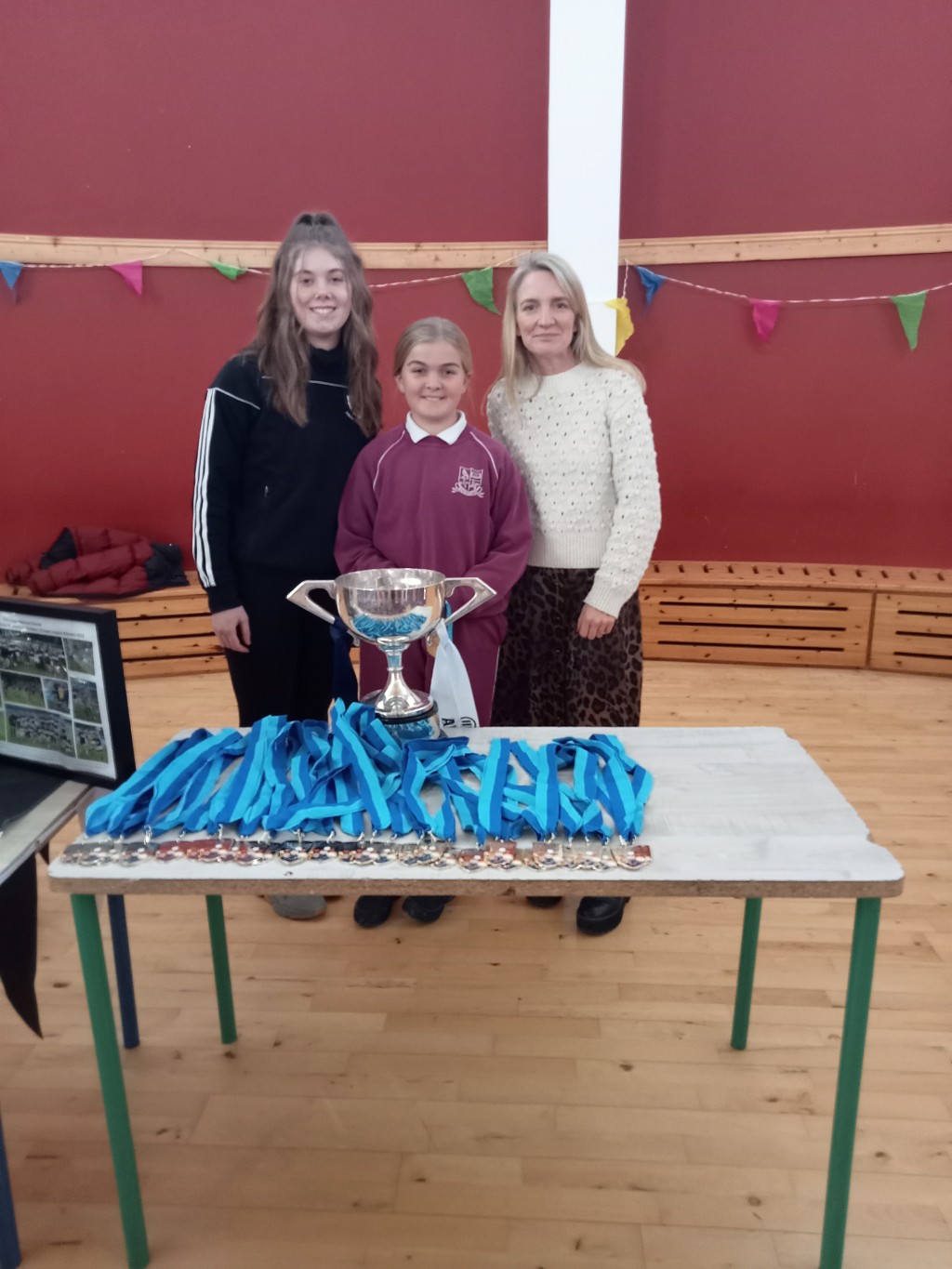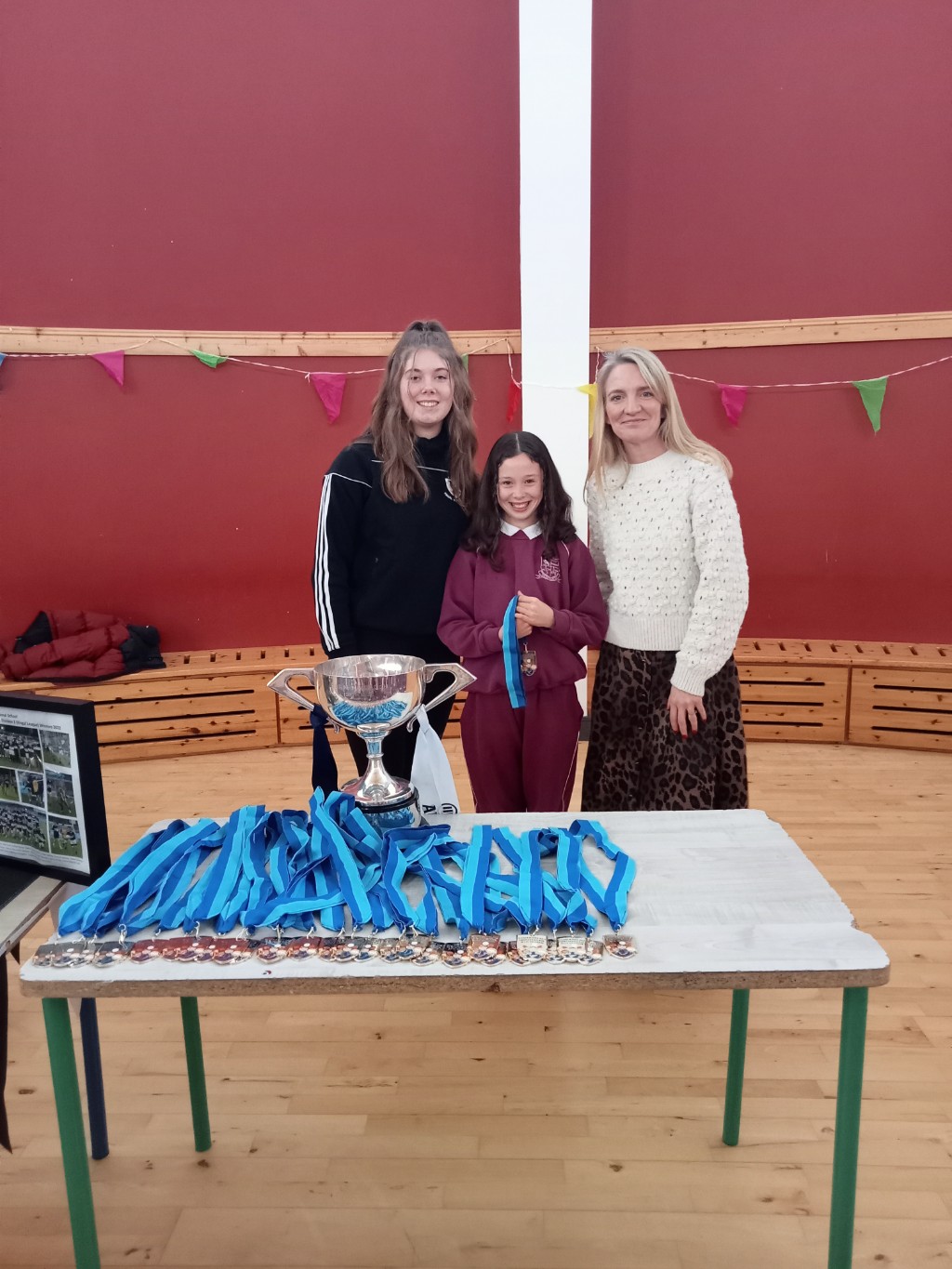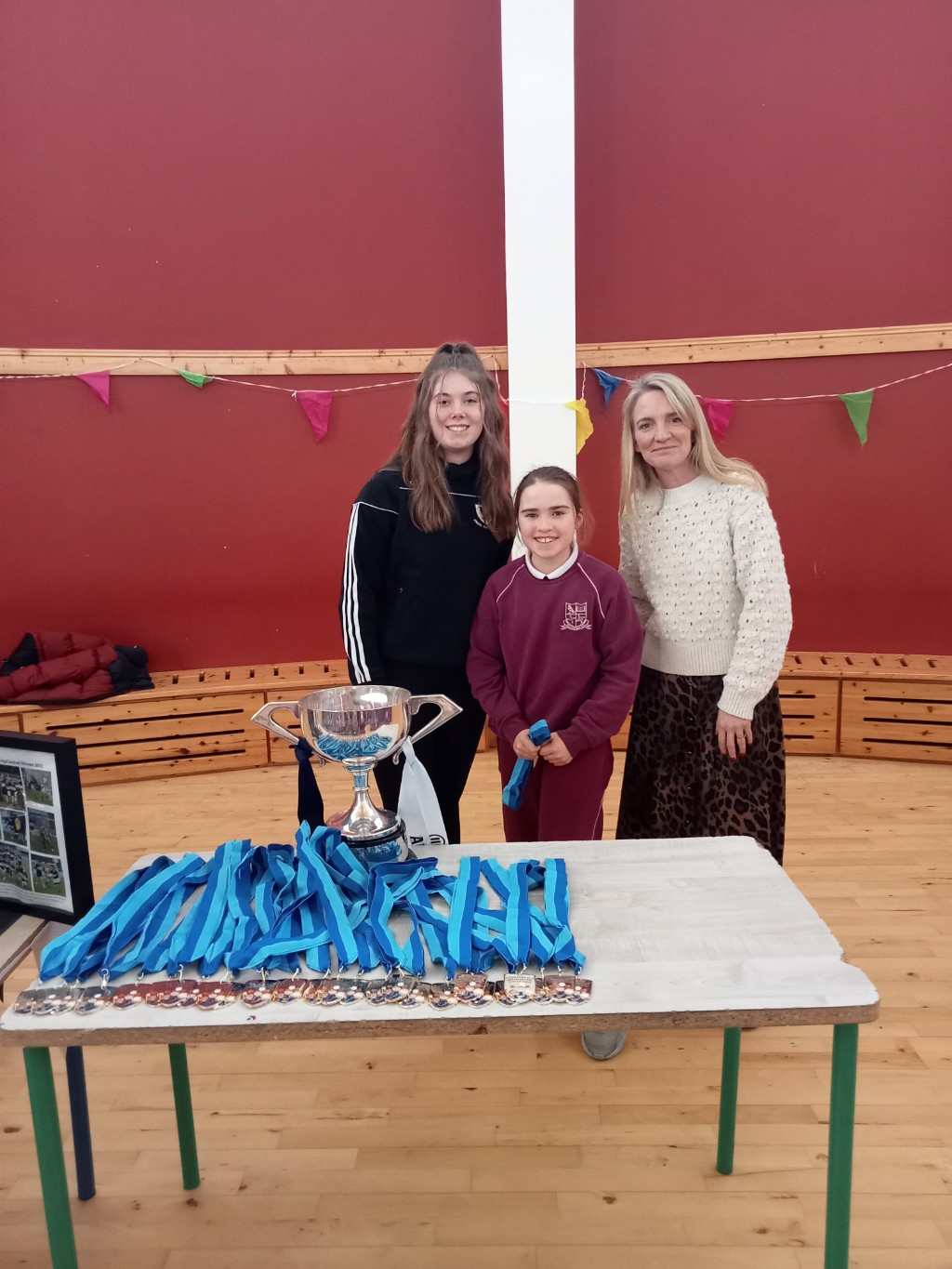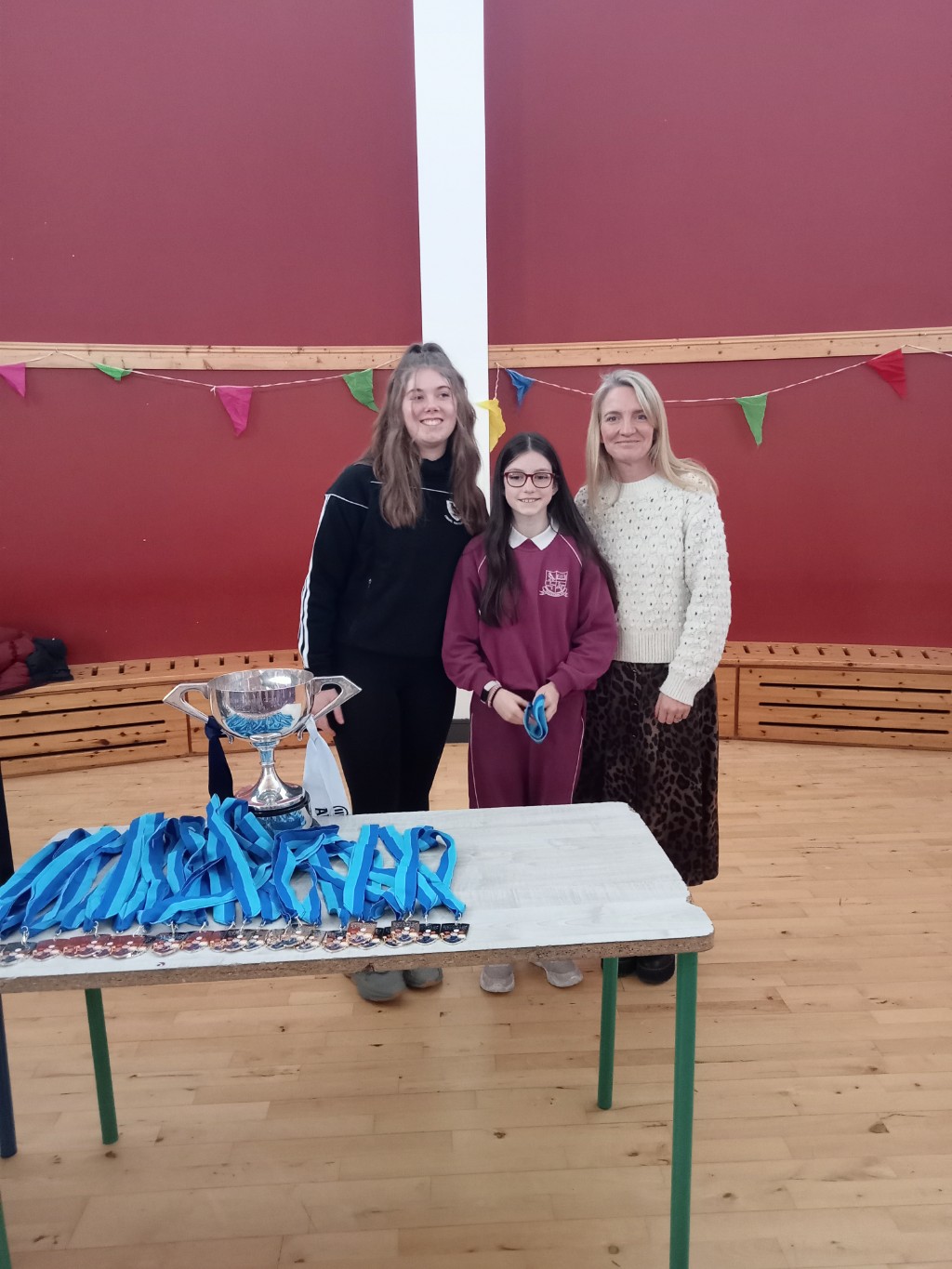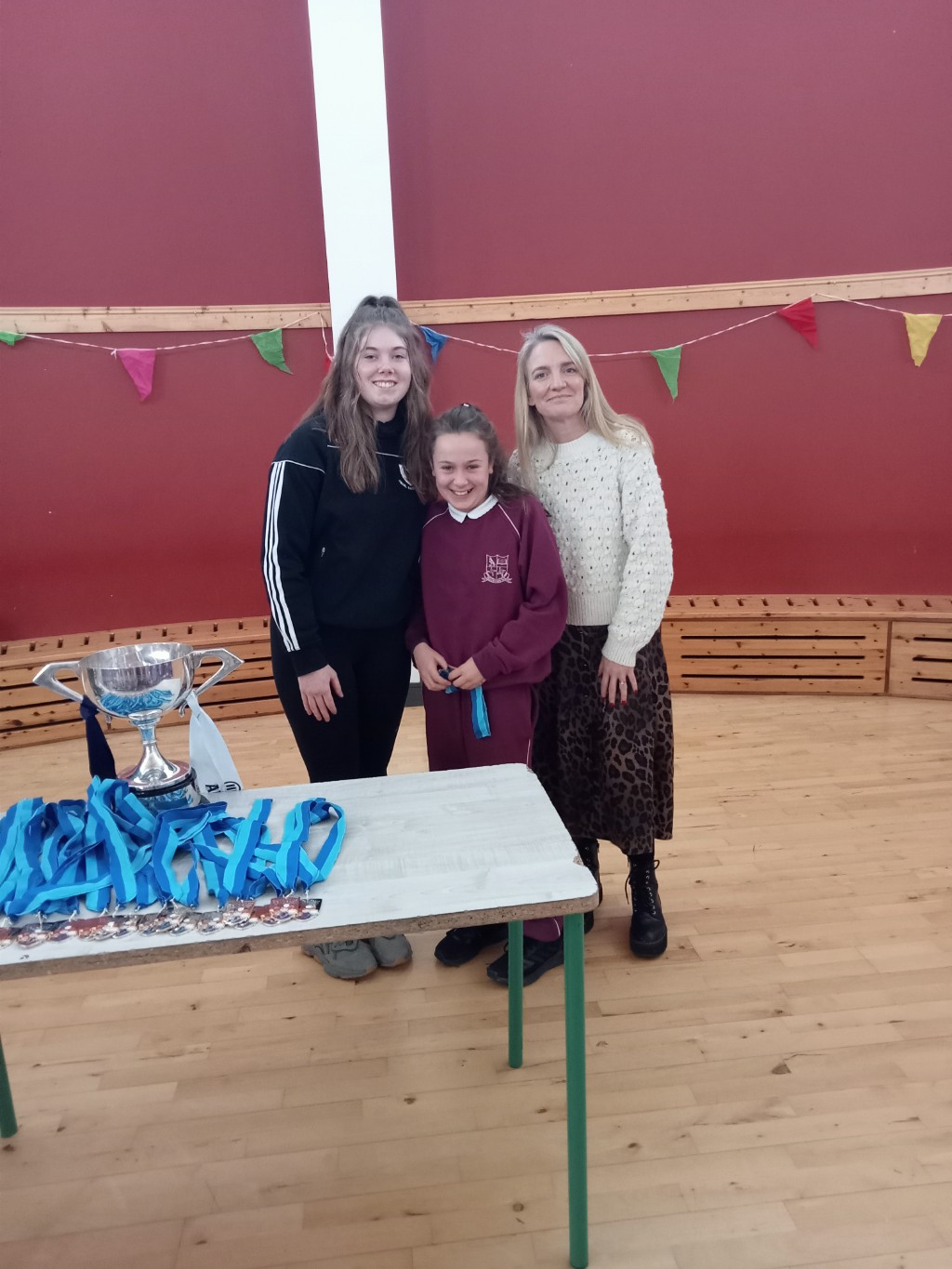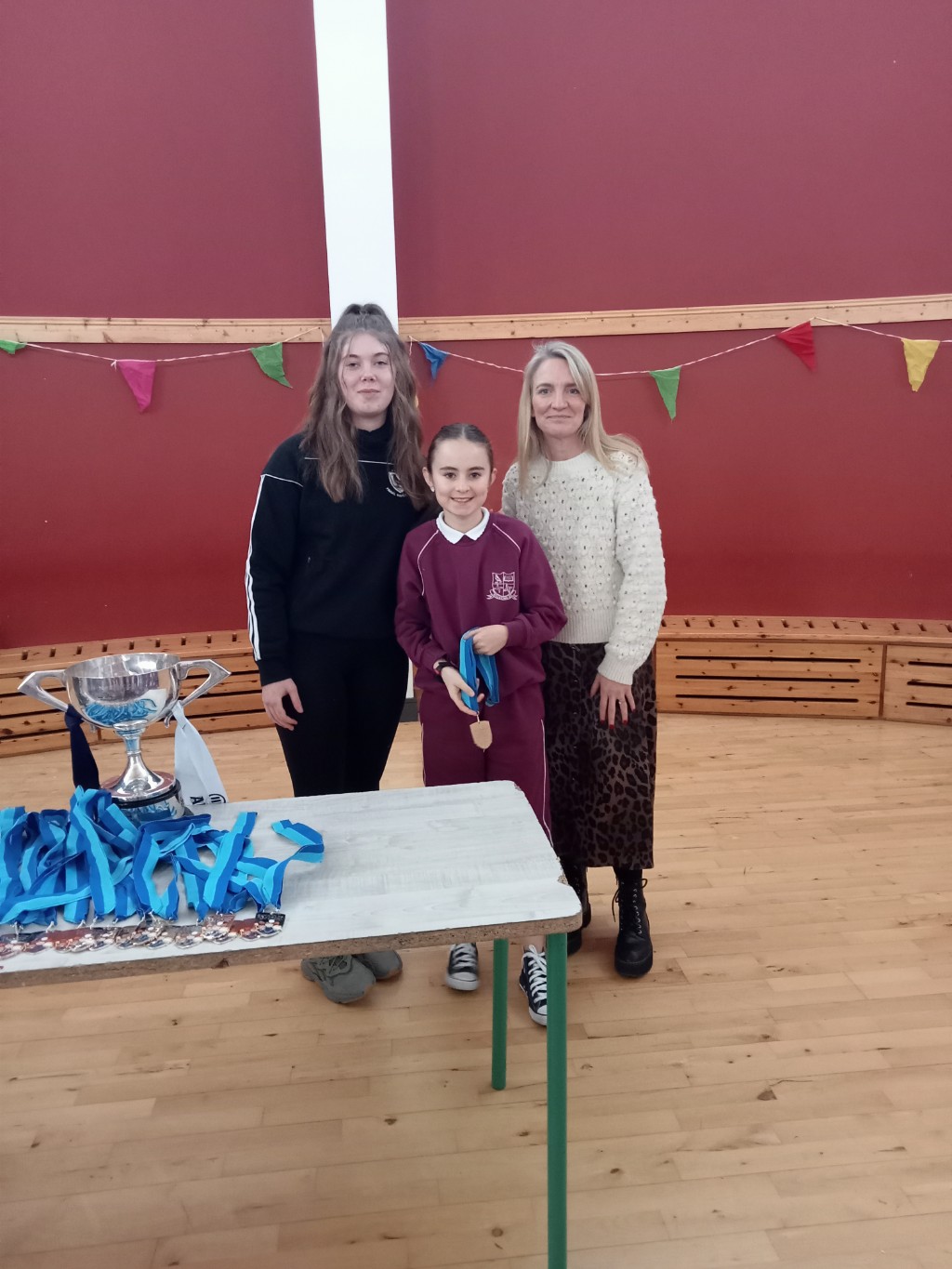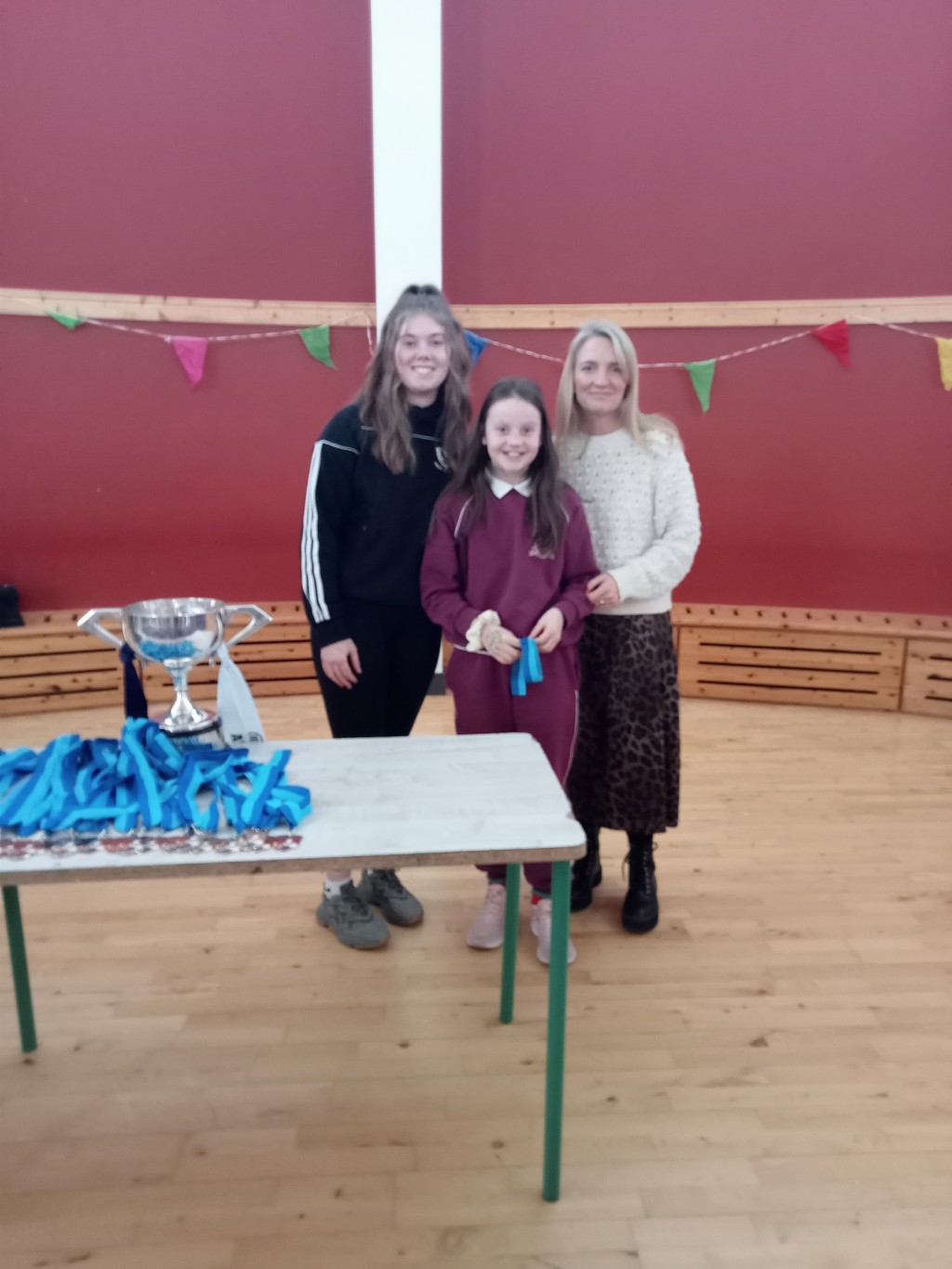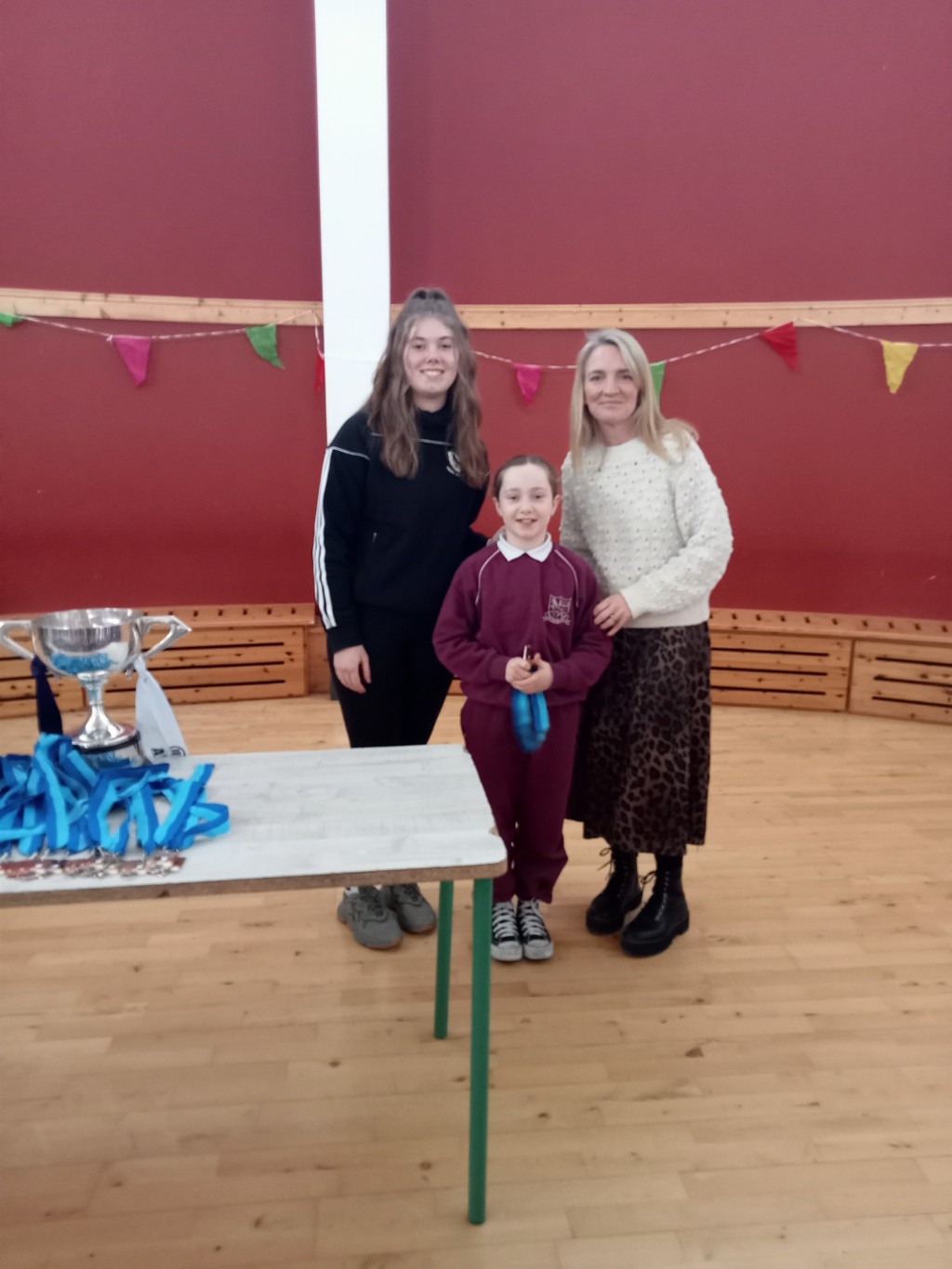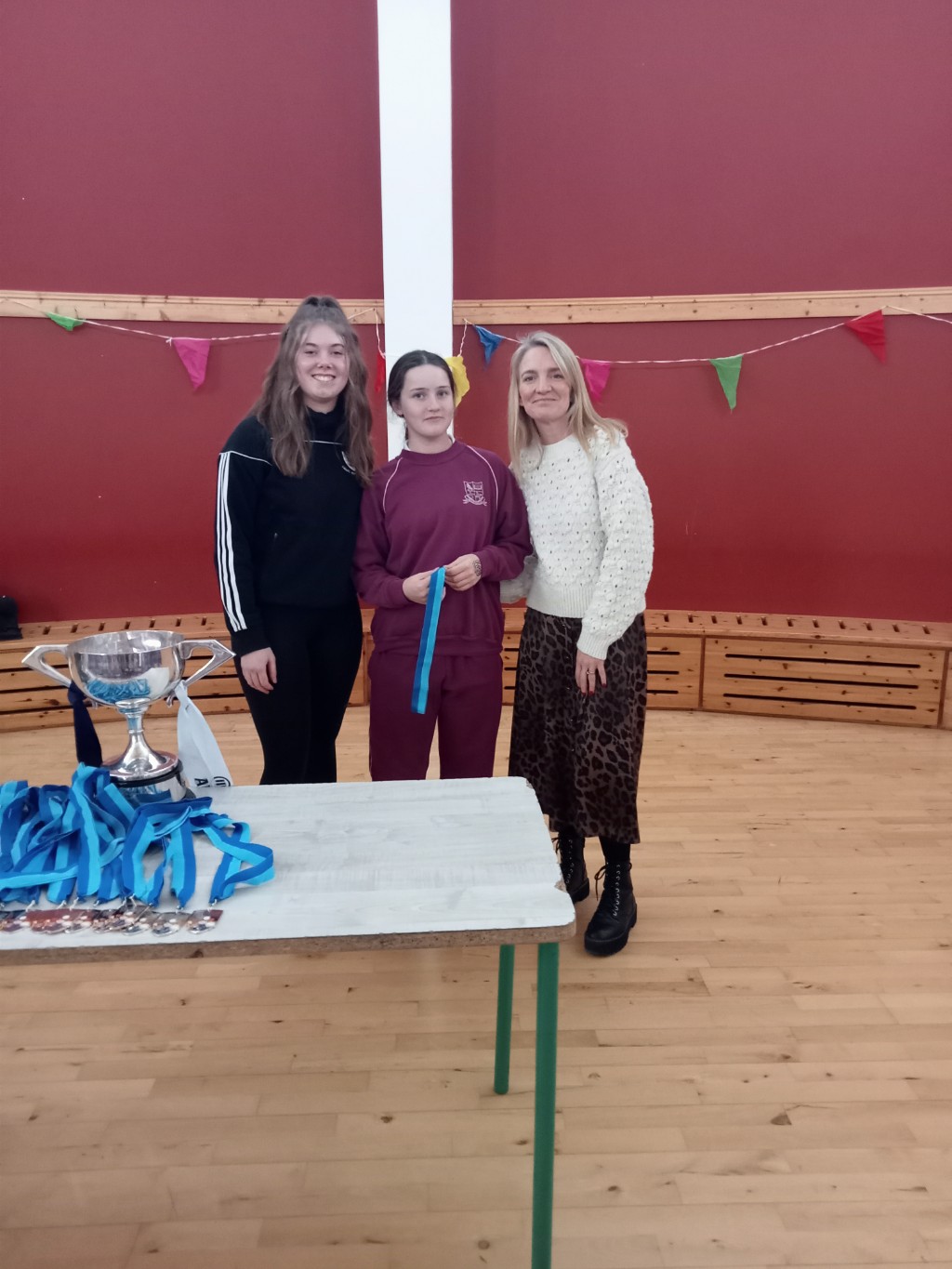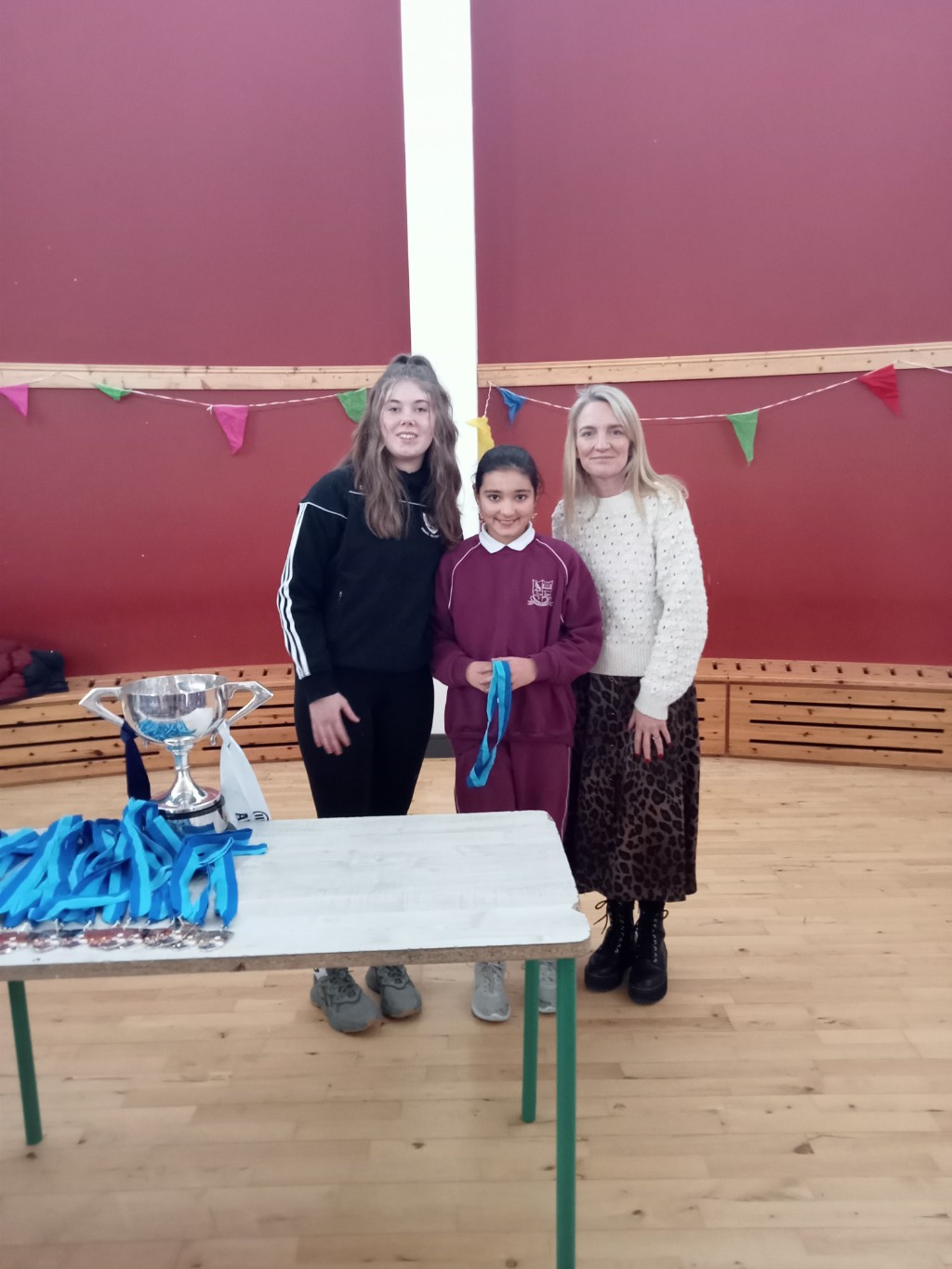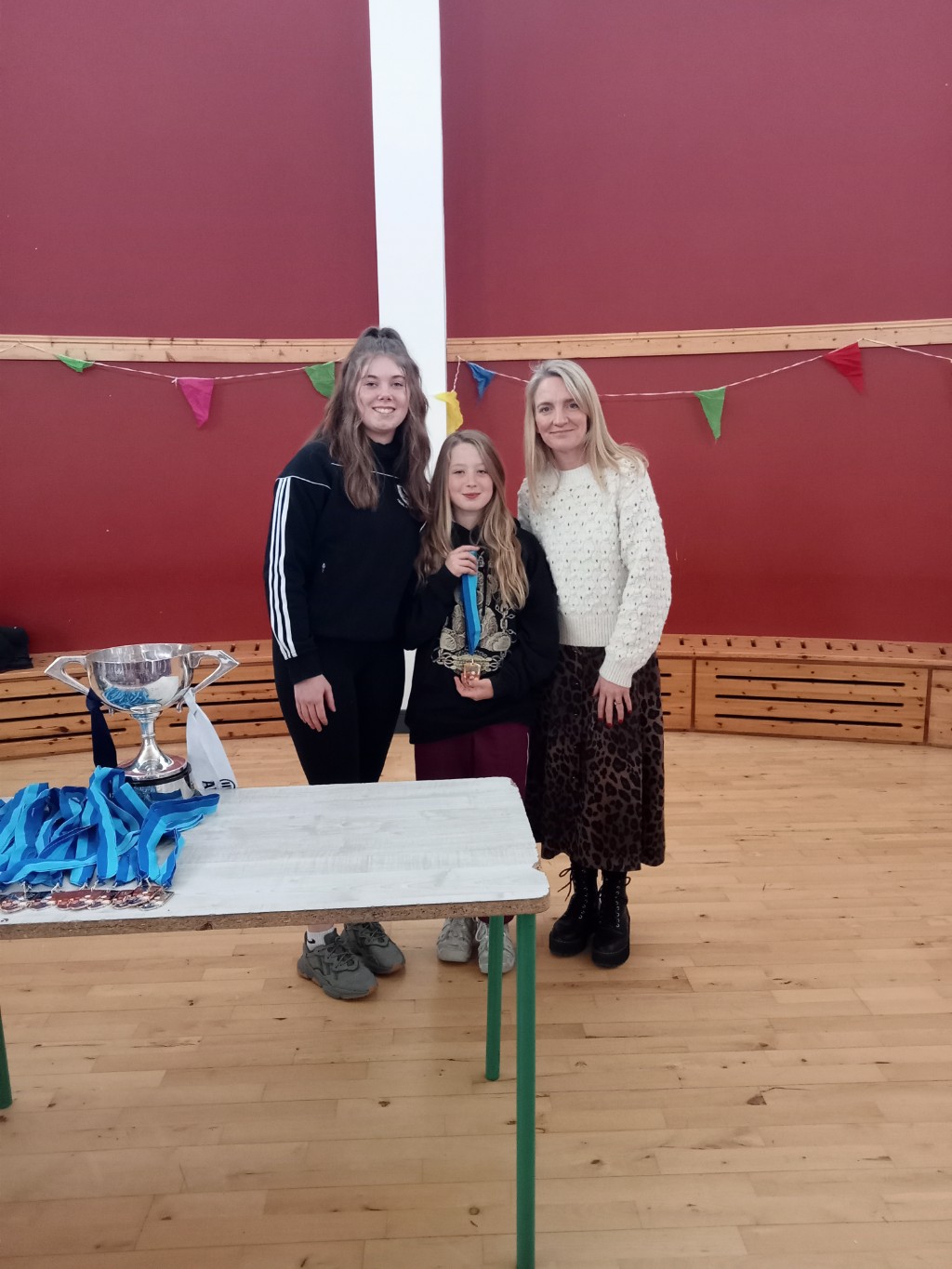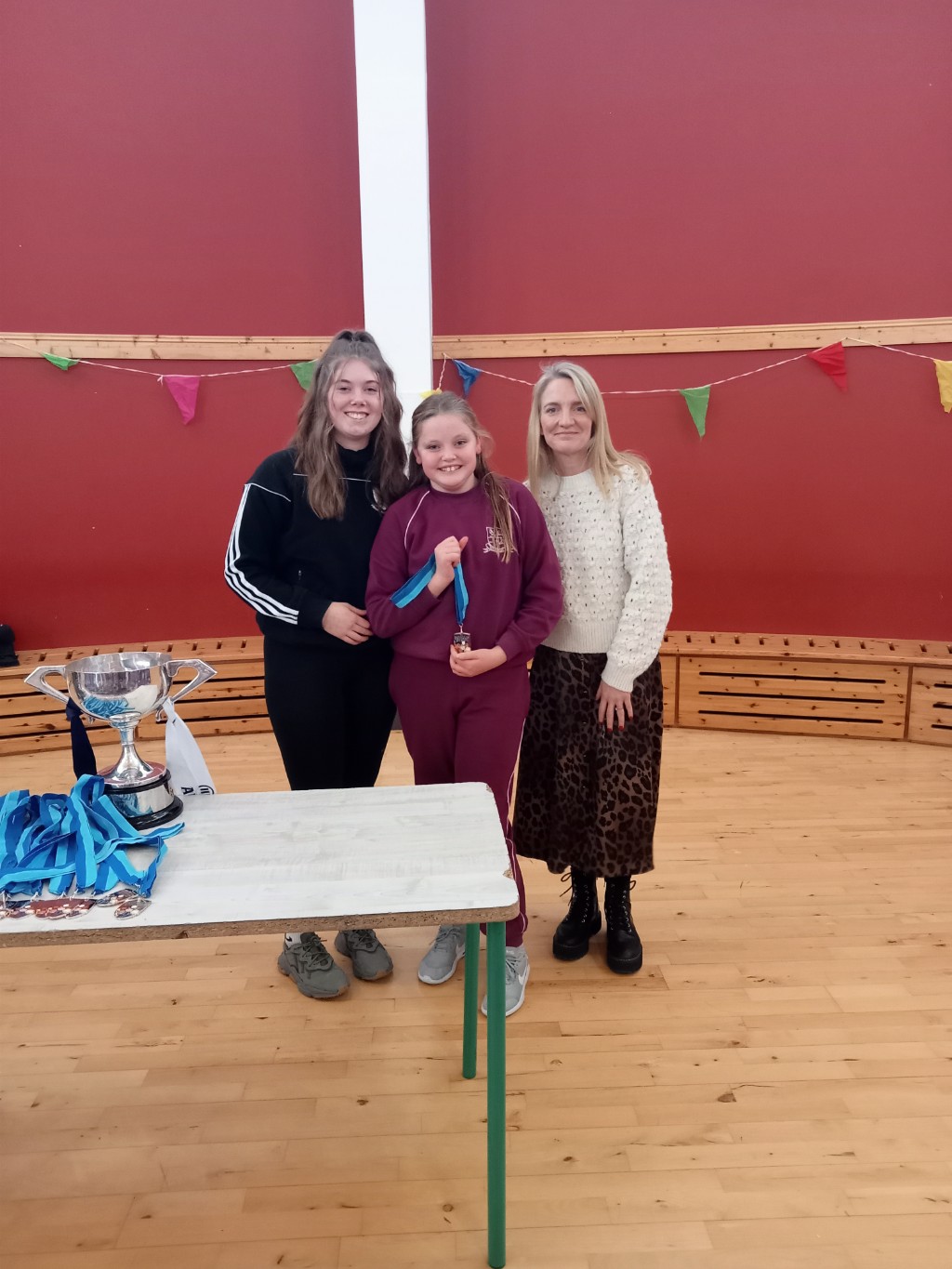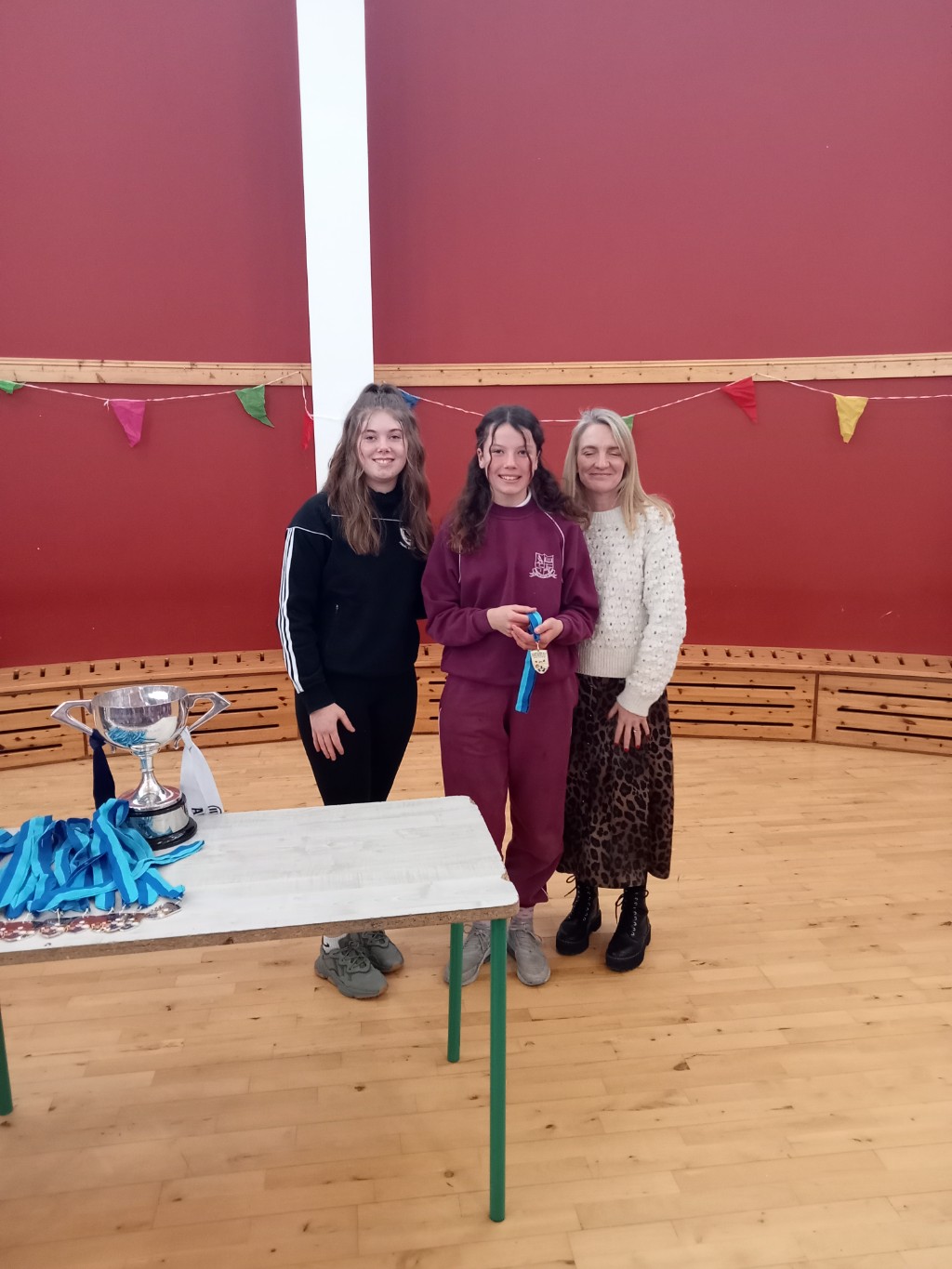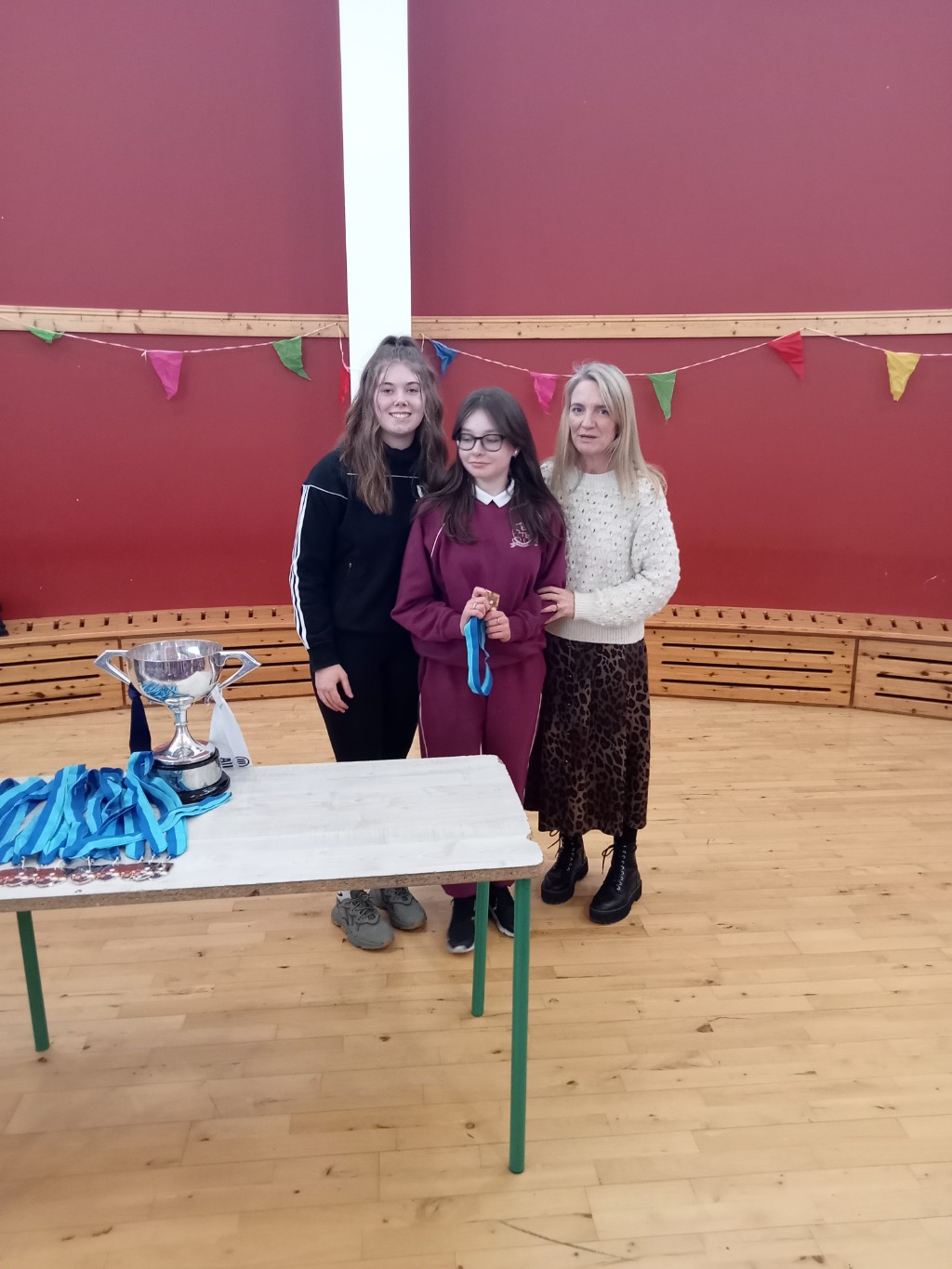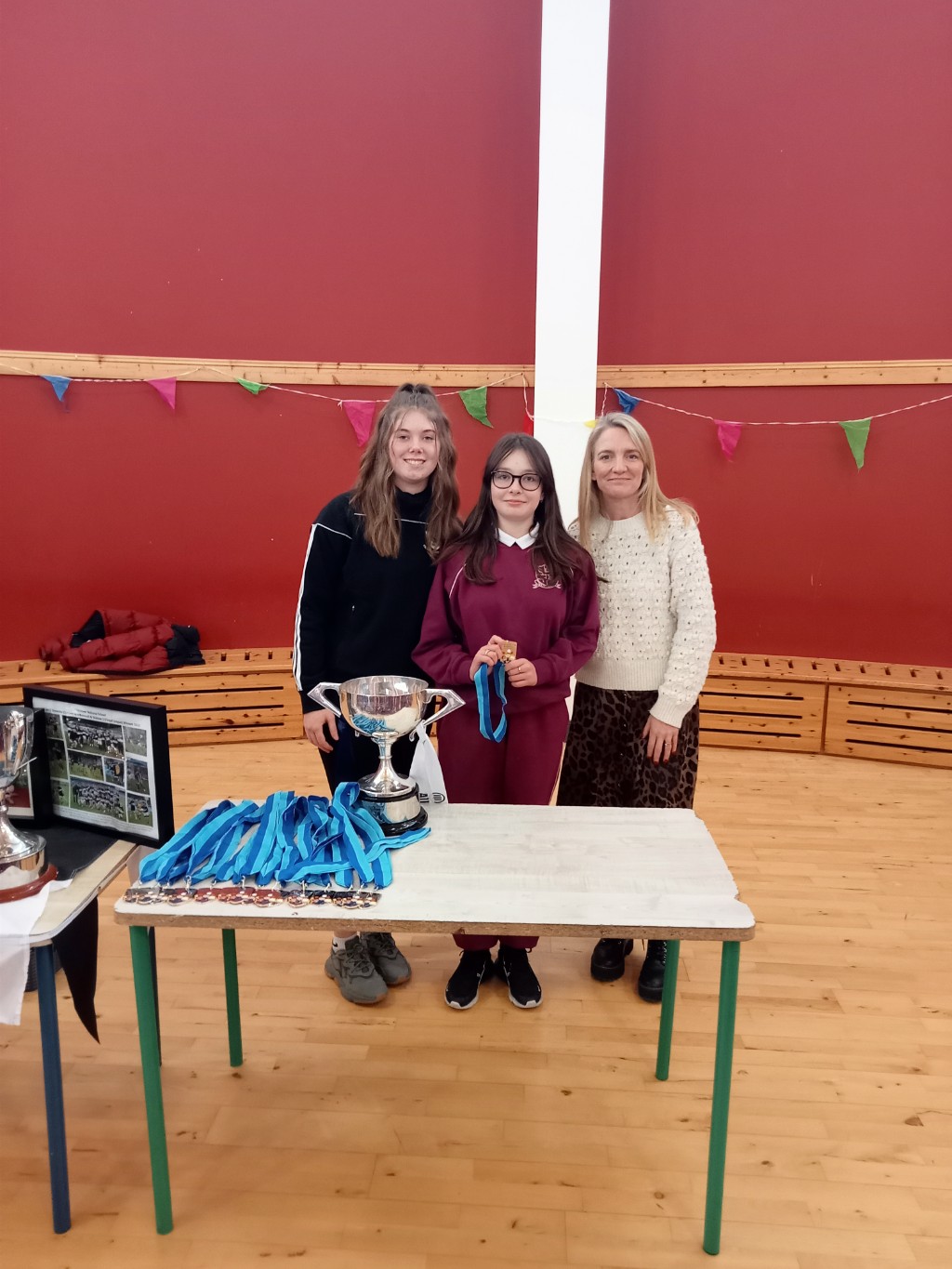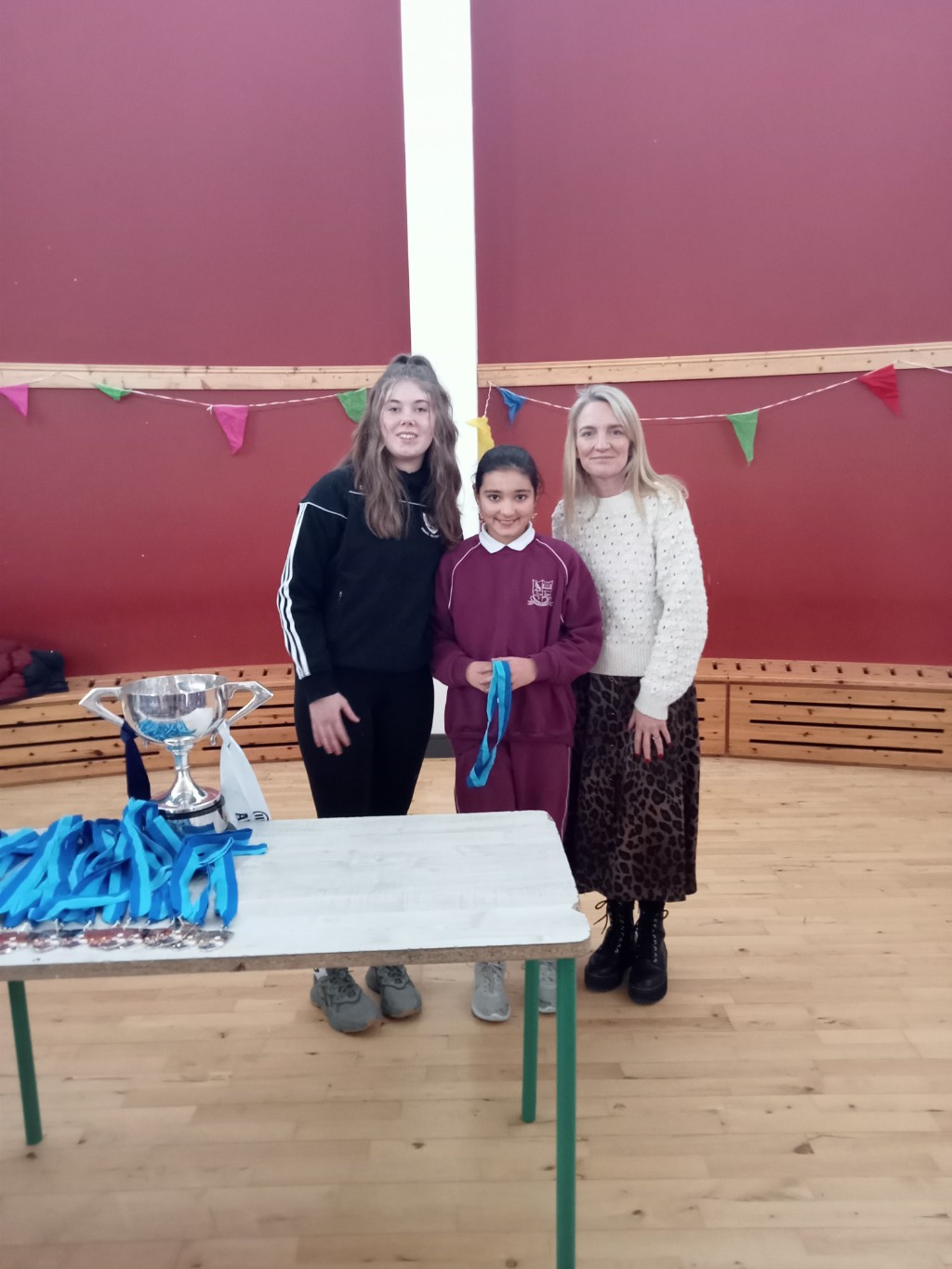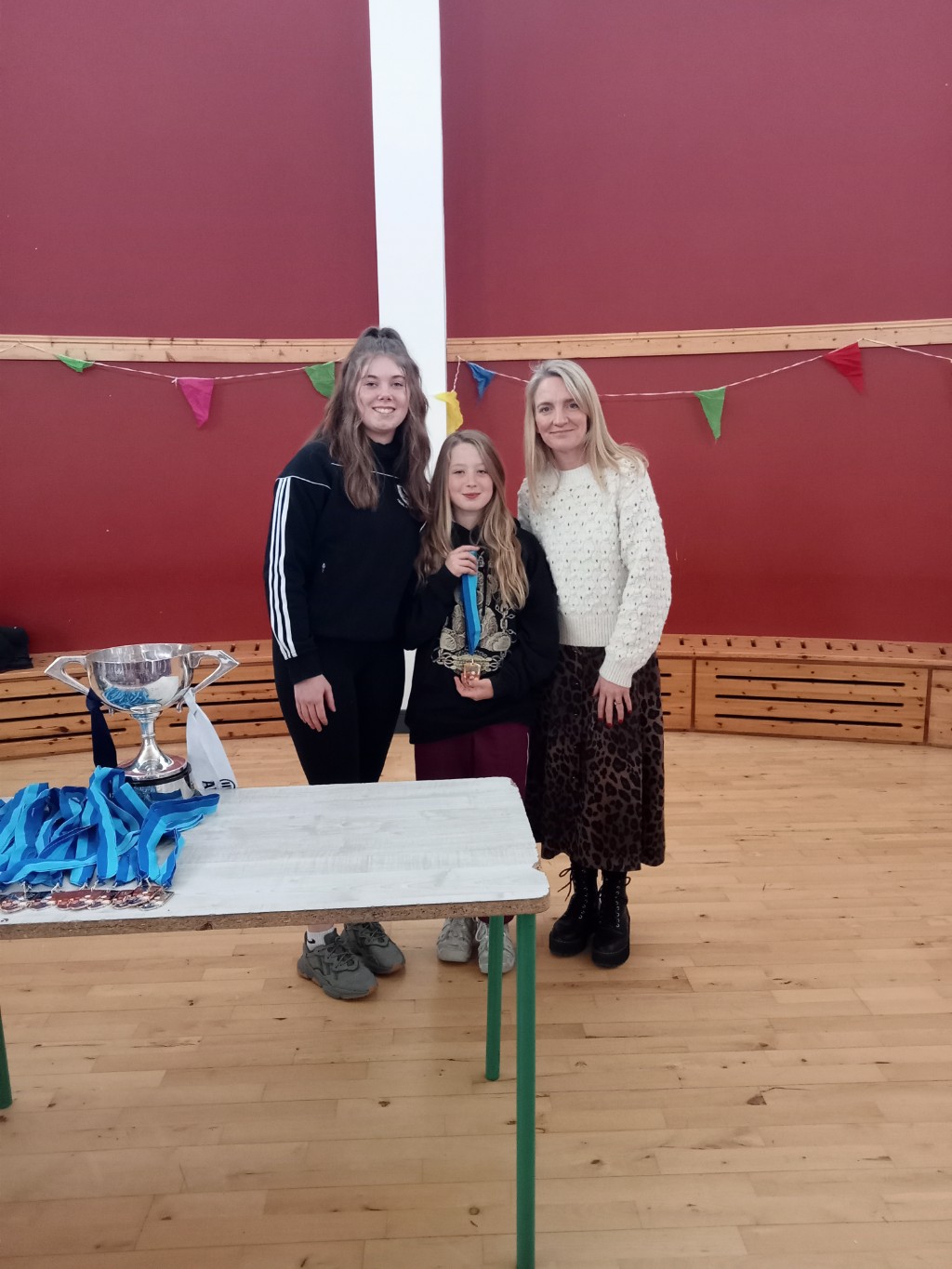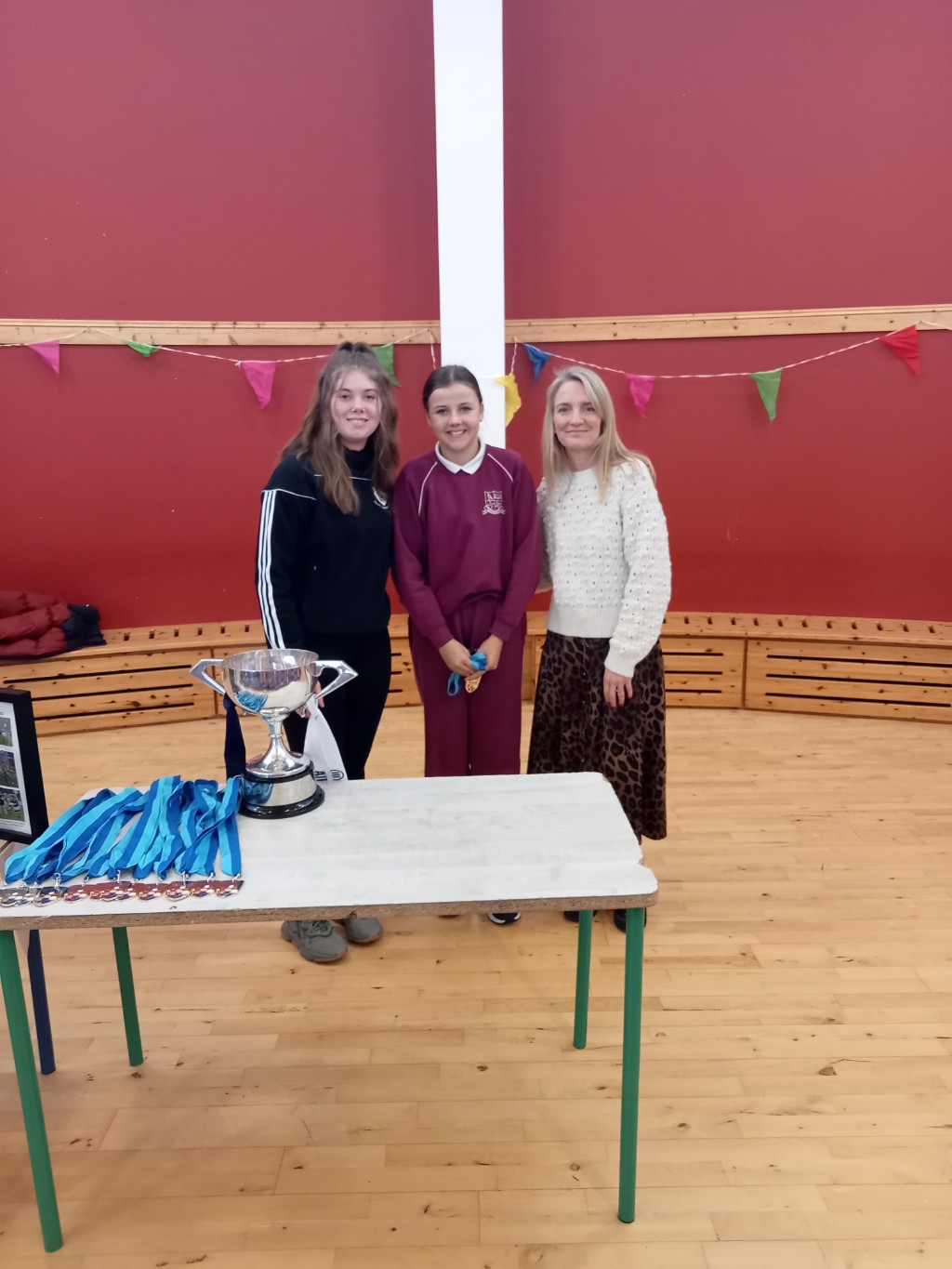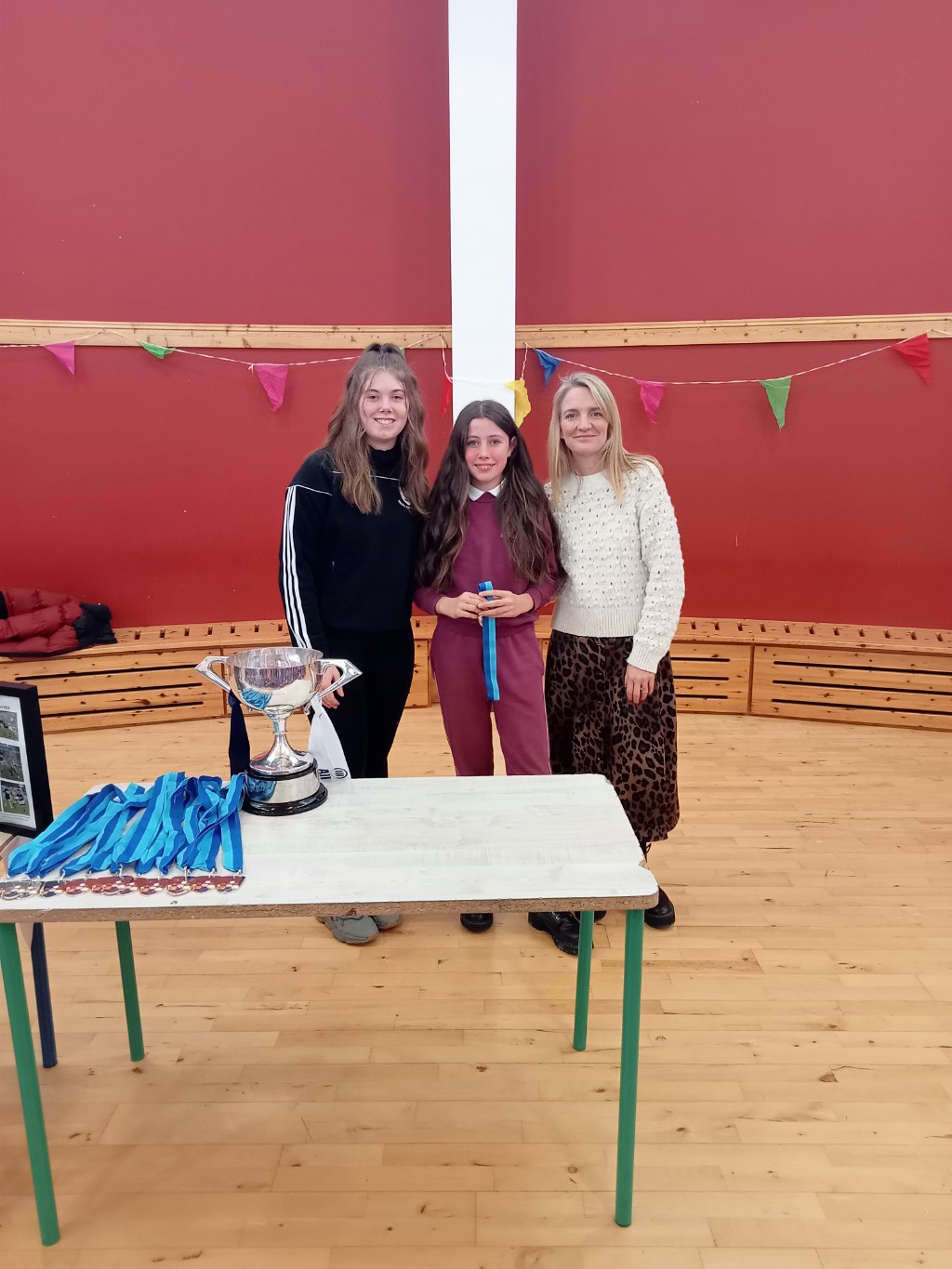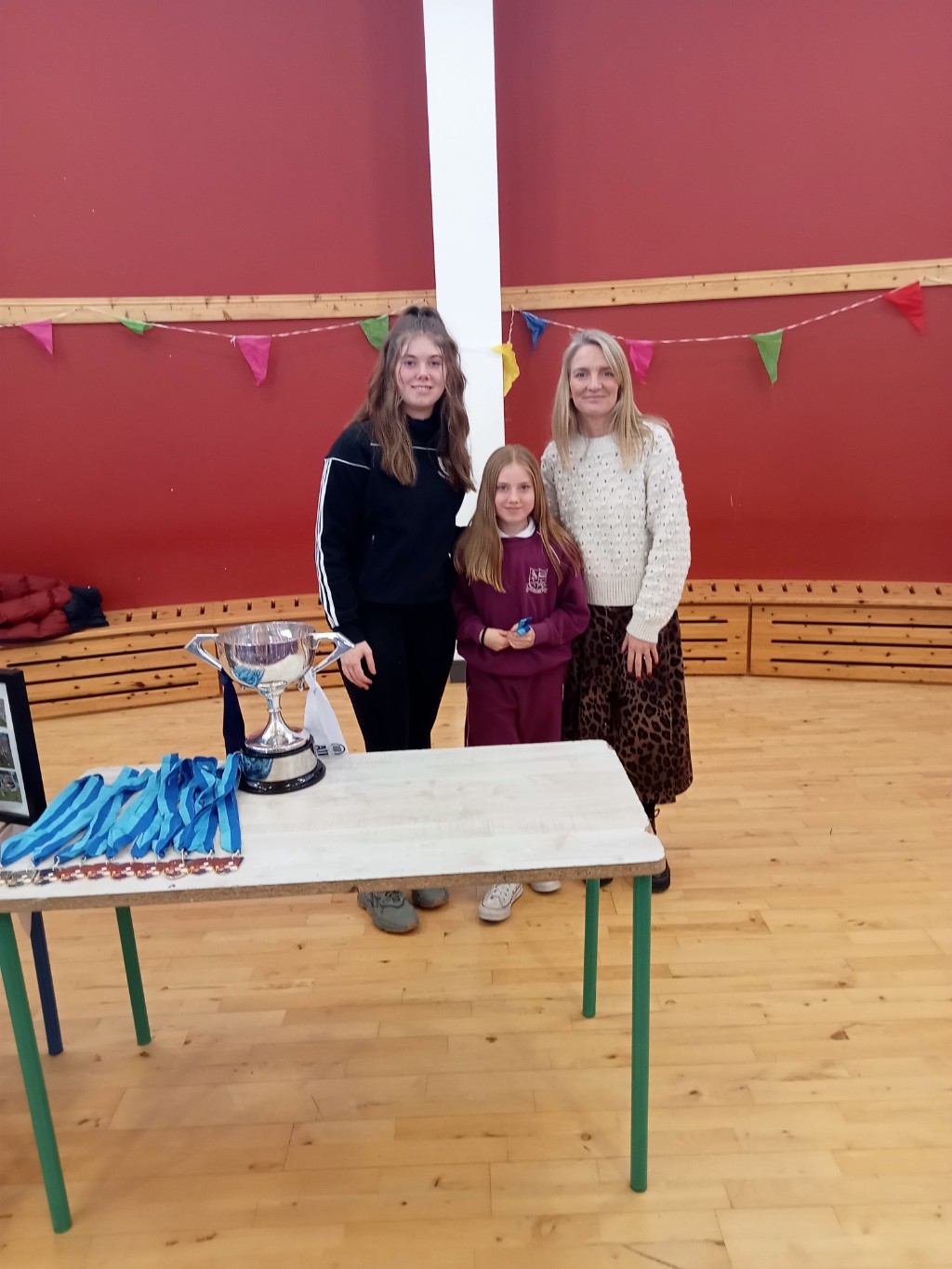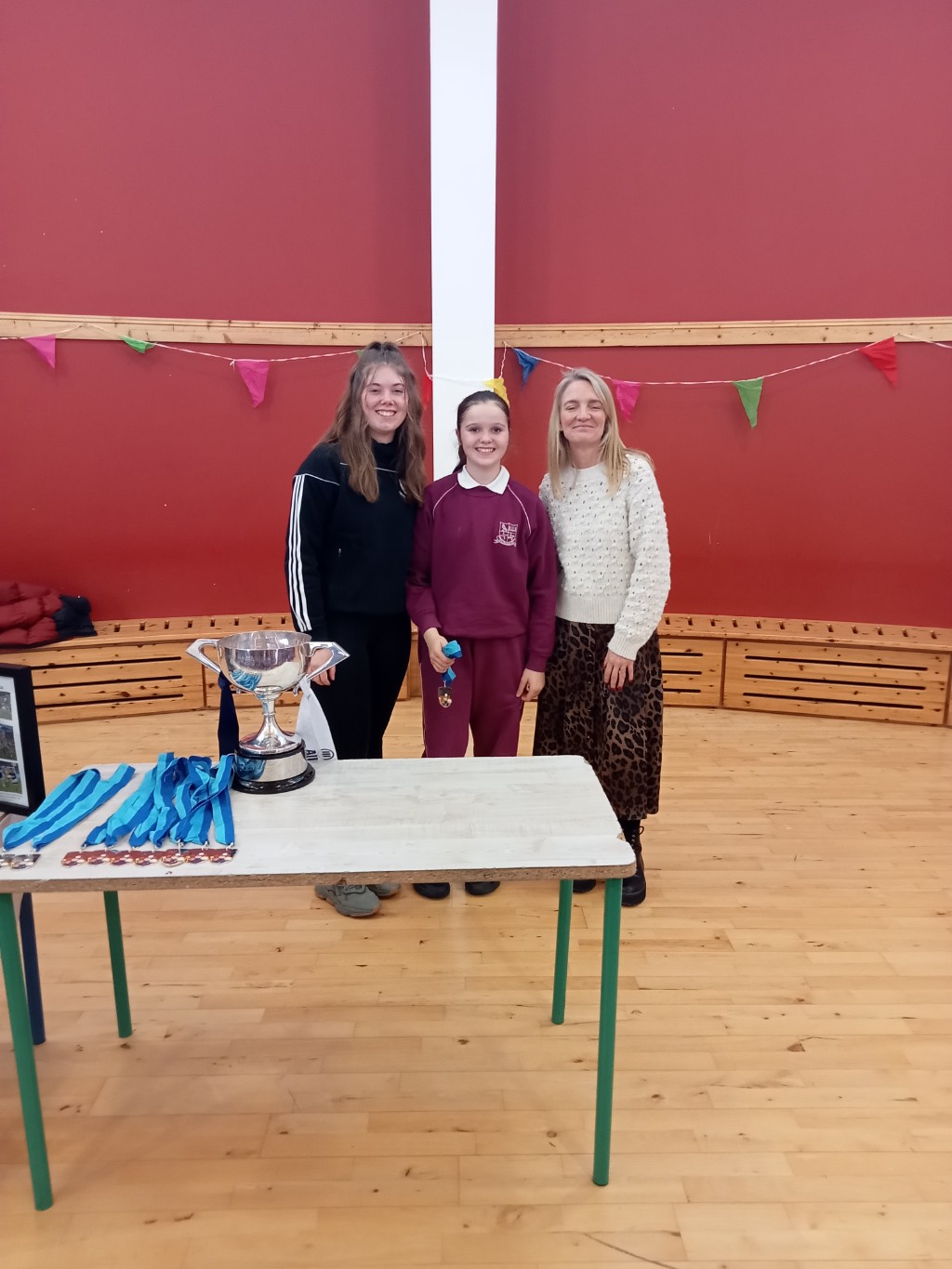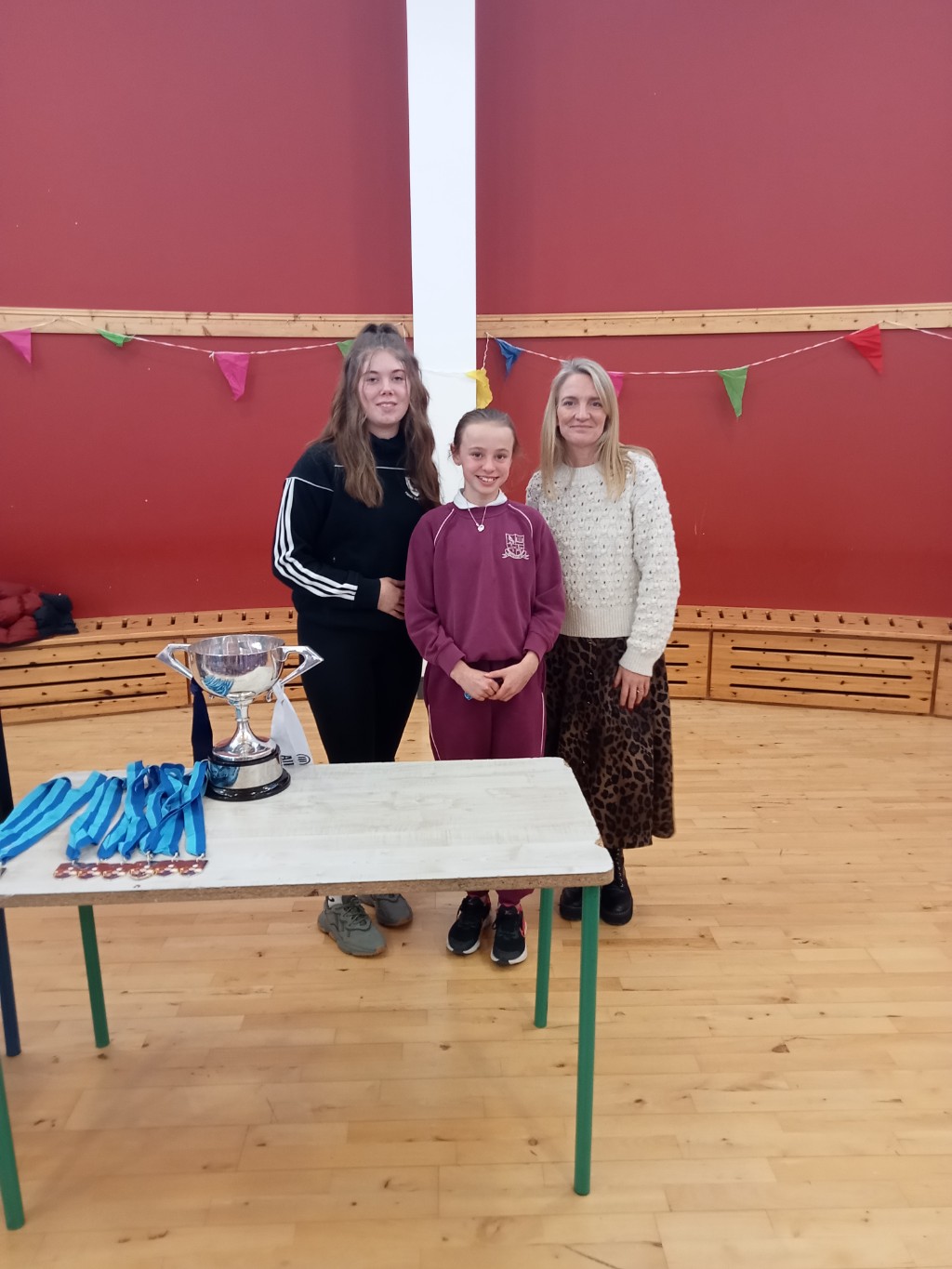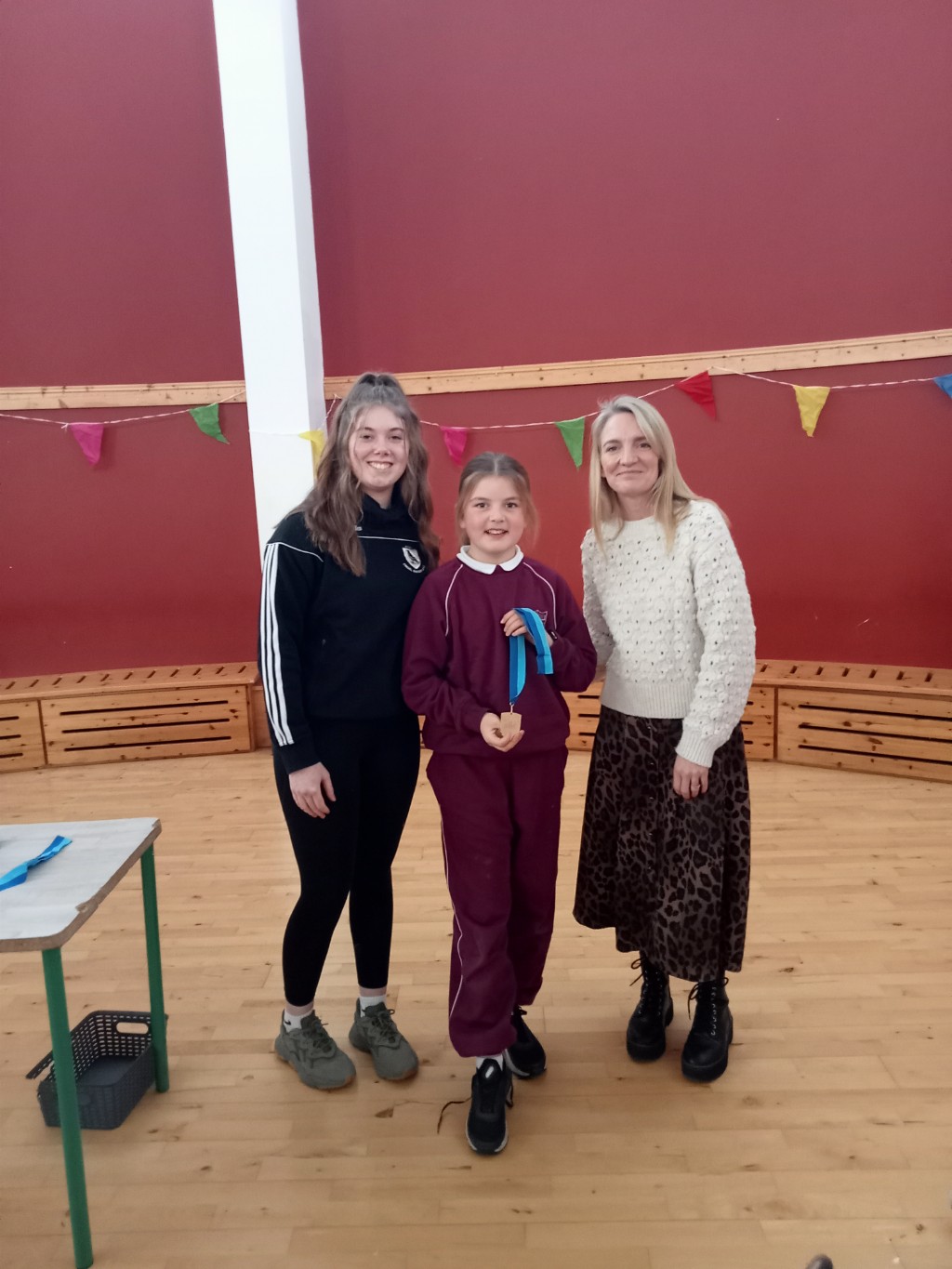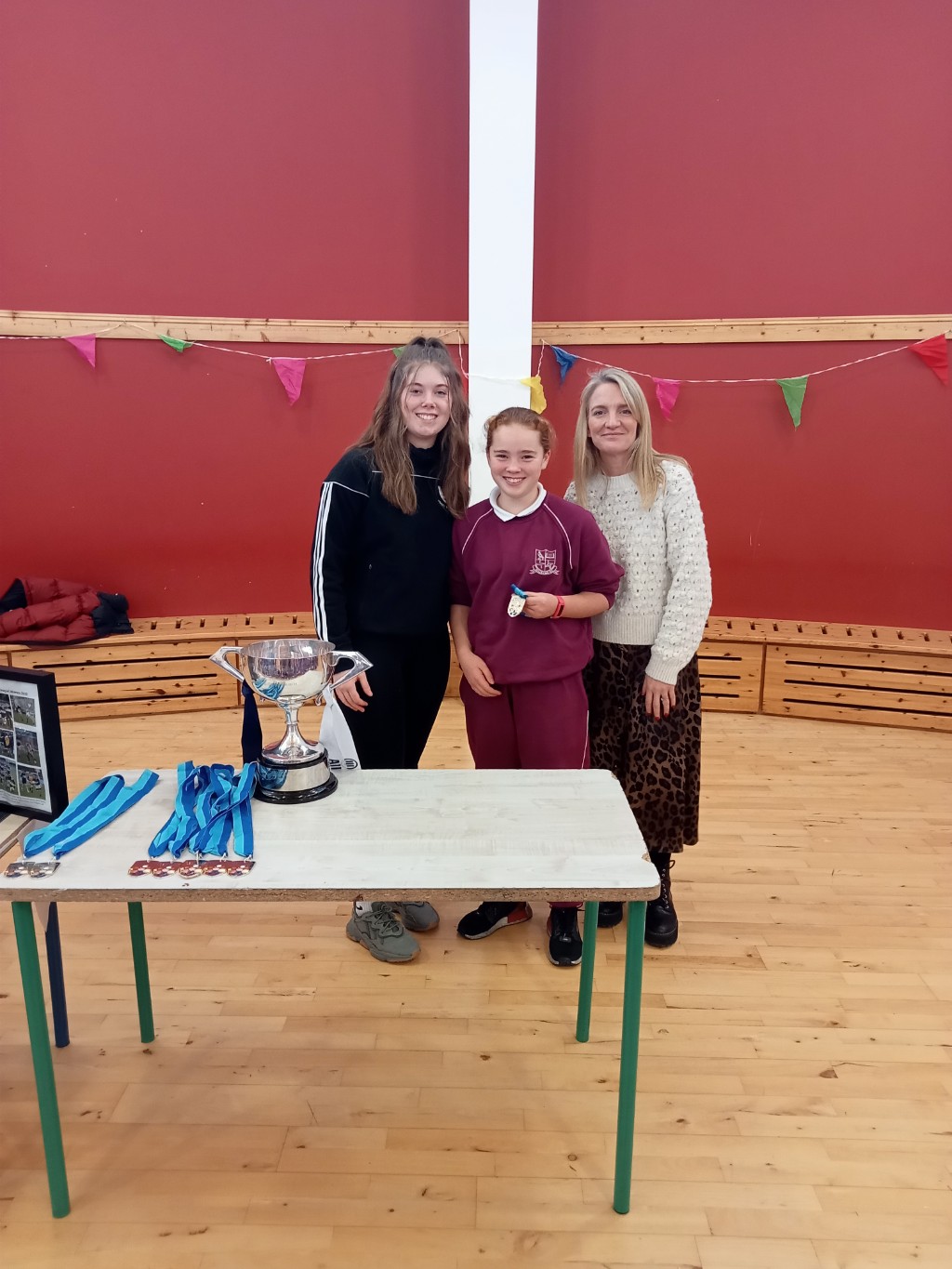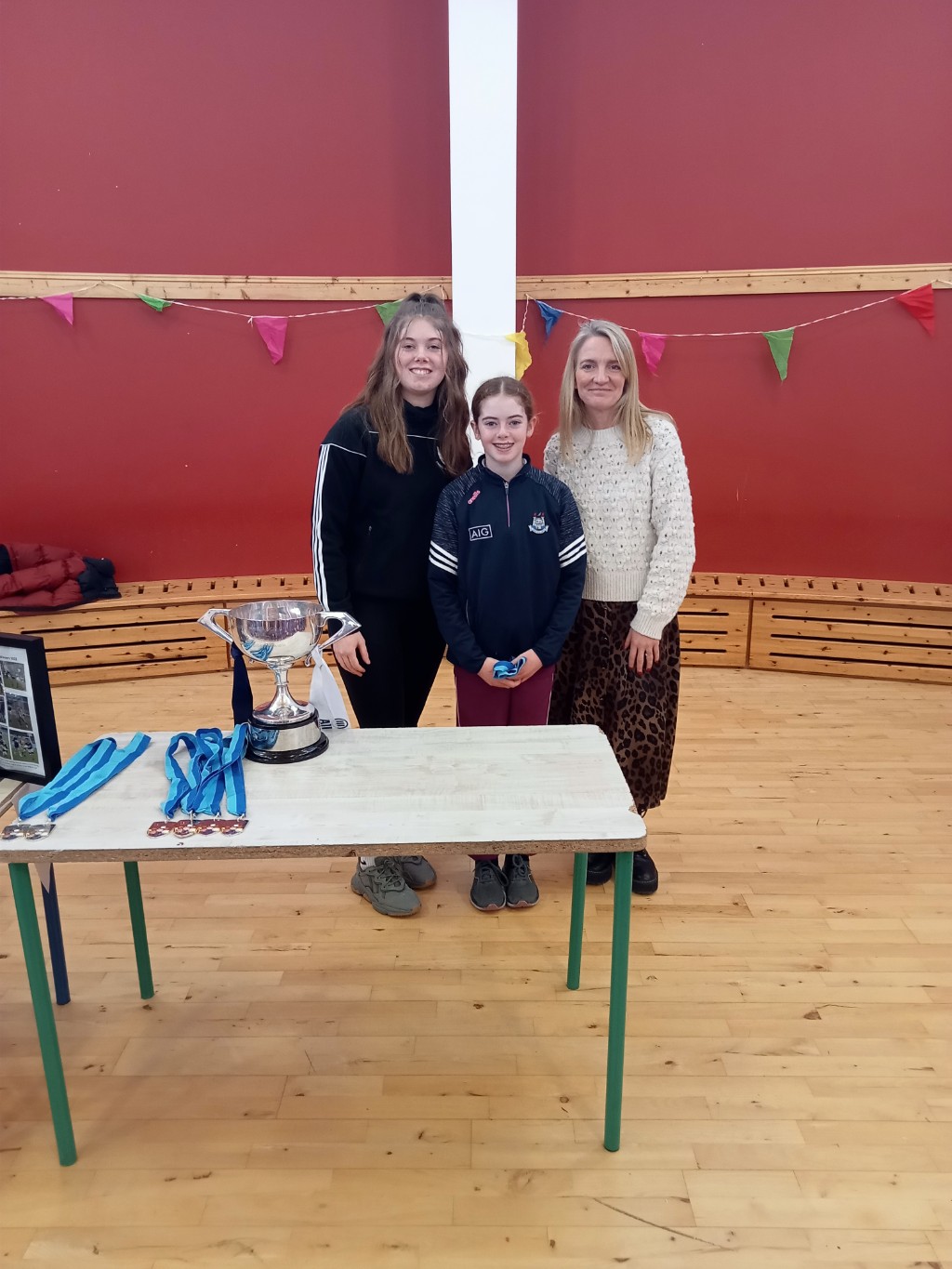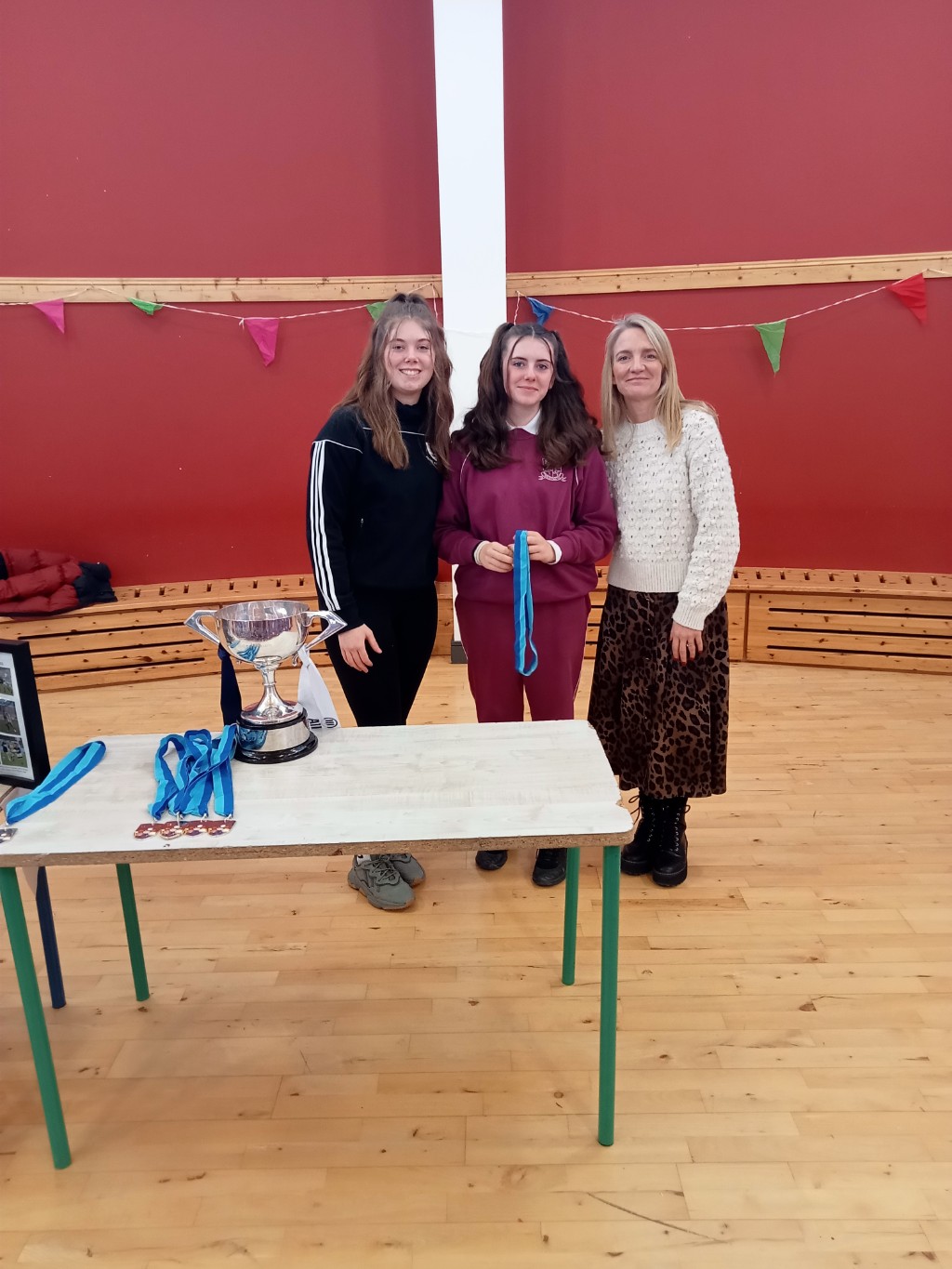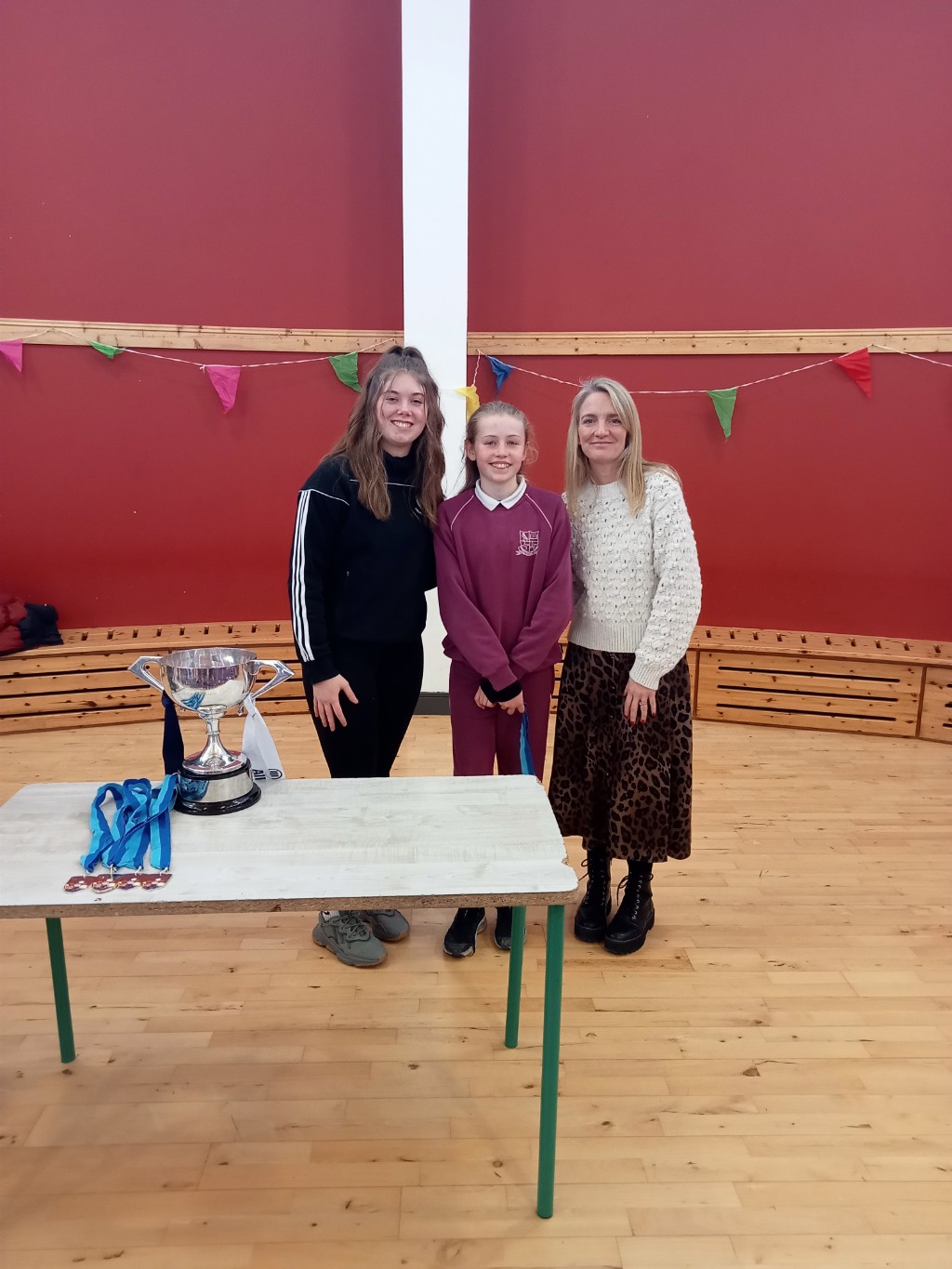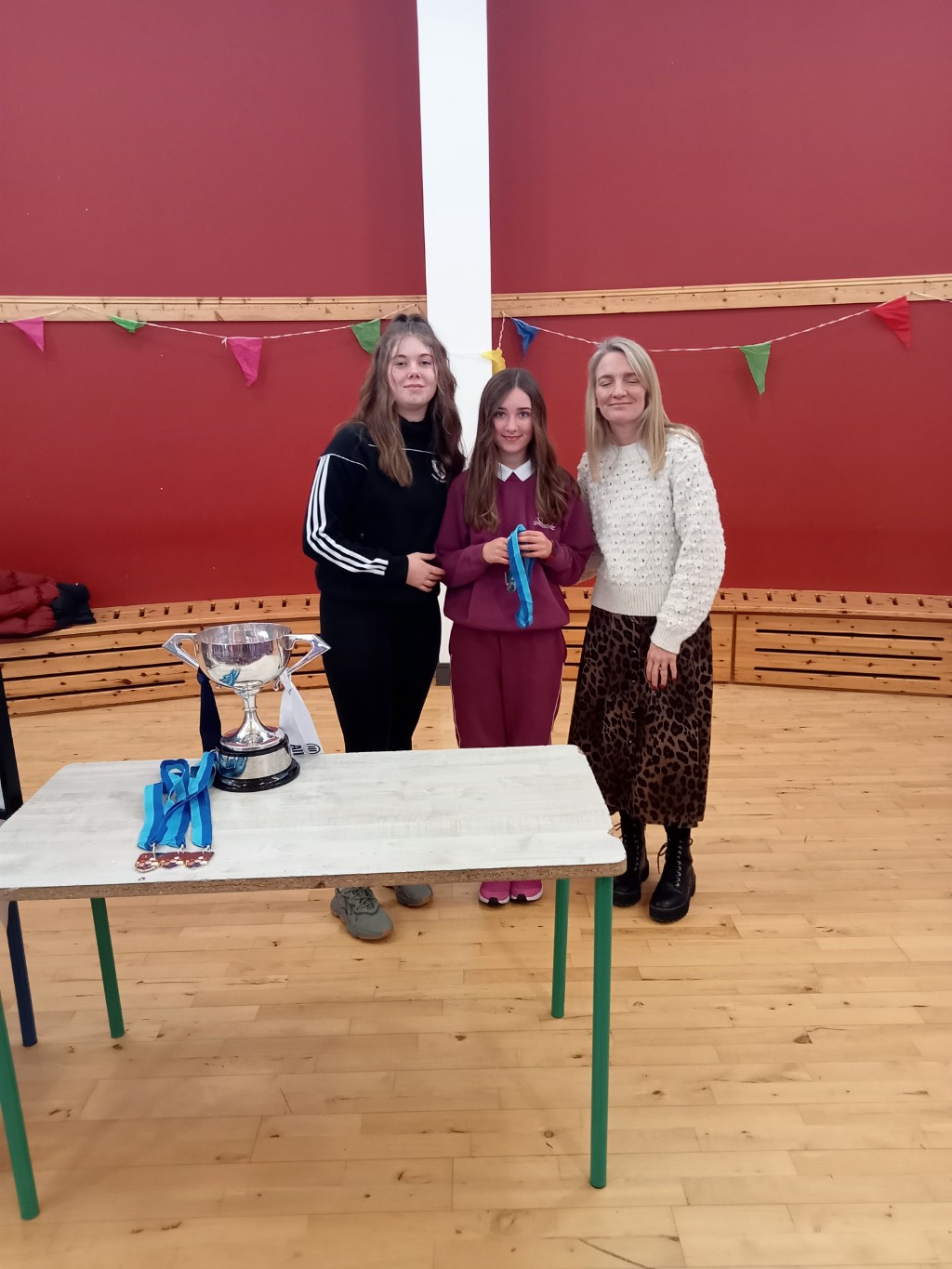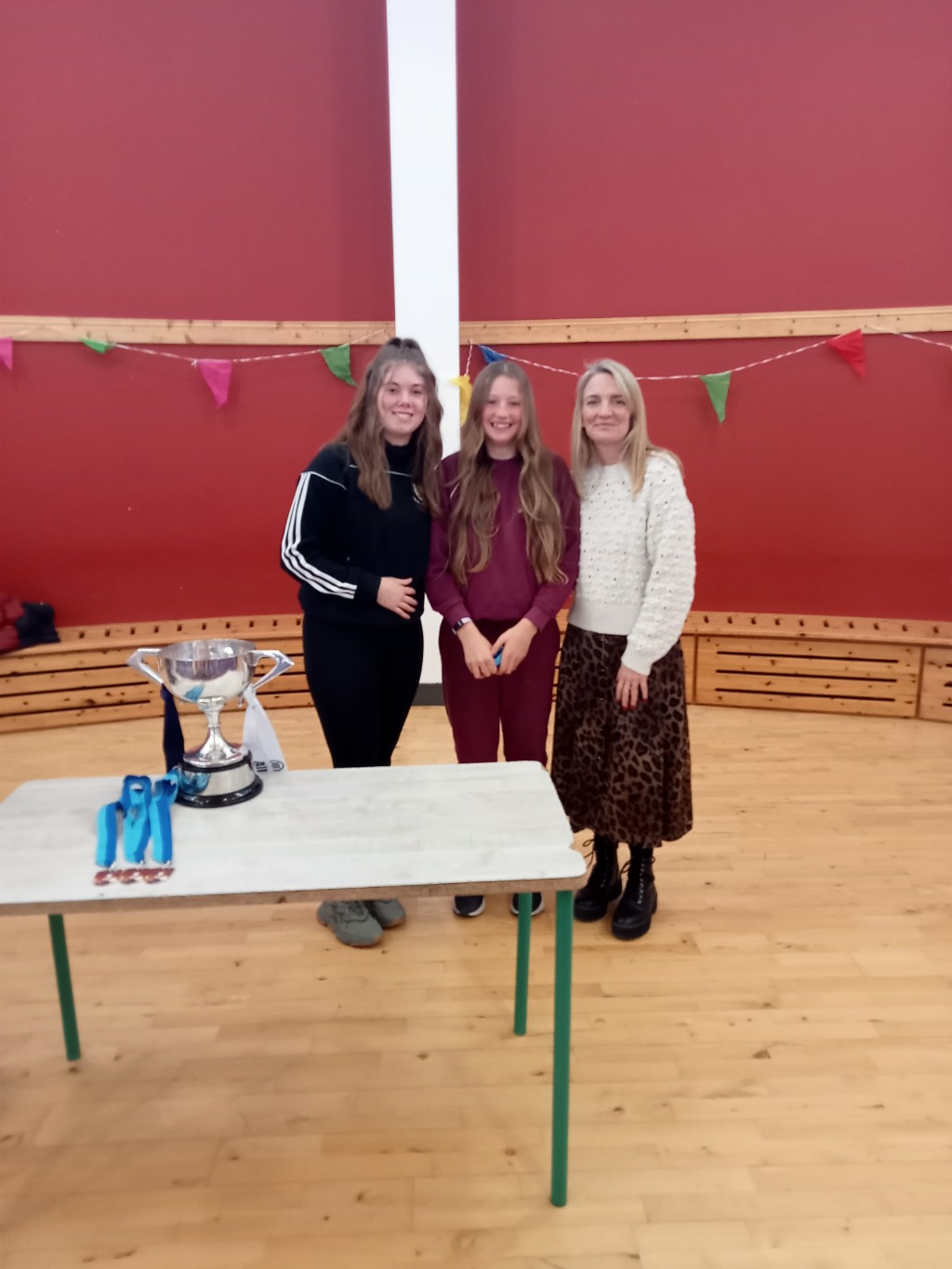 Boys Medal Presentations.
We would like to thank our past pupil Dylan Kettle for coming in to present medals today. No only did Dylan bring in cups won by
Fingal Ravens in recent weeks, he was kind enough to answer all of the boys questions. It was a huge achievement for our tam to reach the
Cumann na mBunscol finals and play in Croke Park. The team showed great fighting spirit on the day even though the result did not go their way.
We are already looking forward to the Fingal League in the springtime.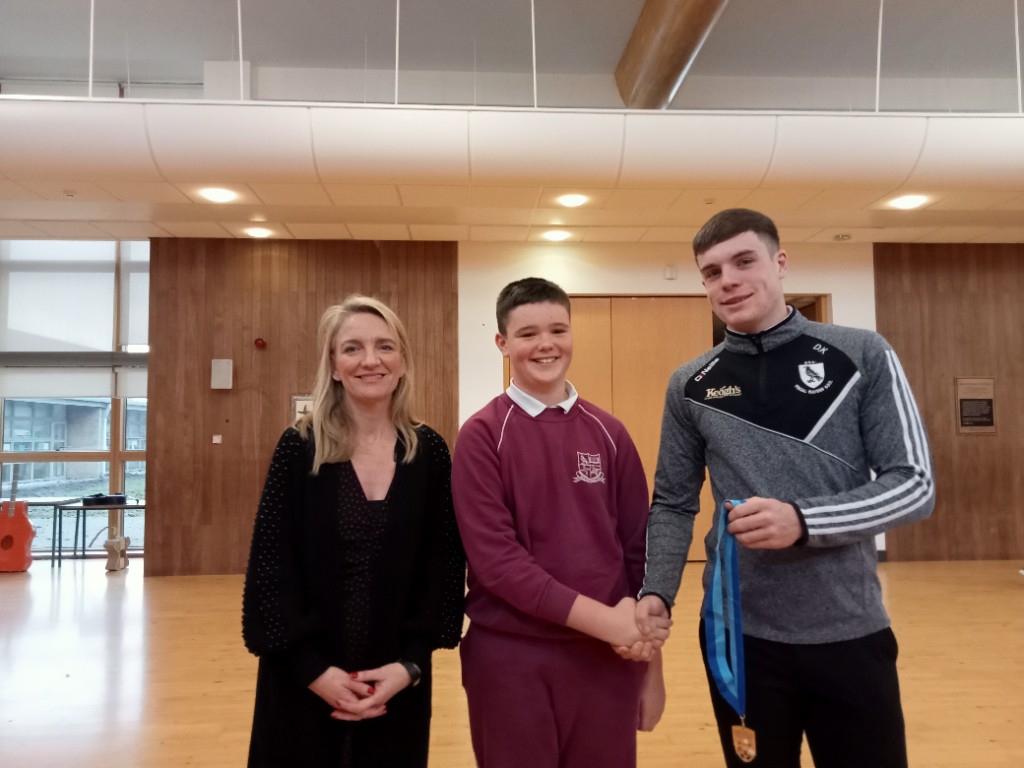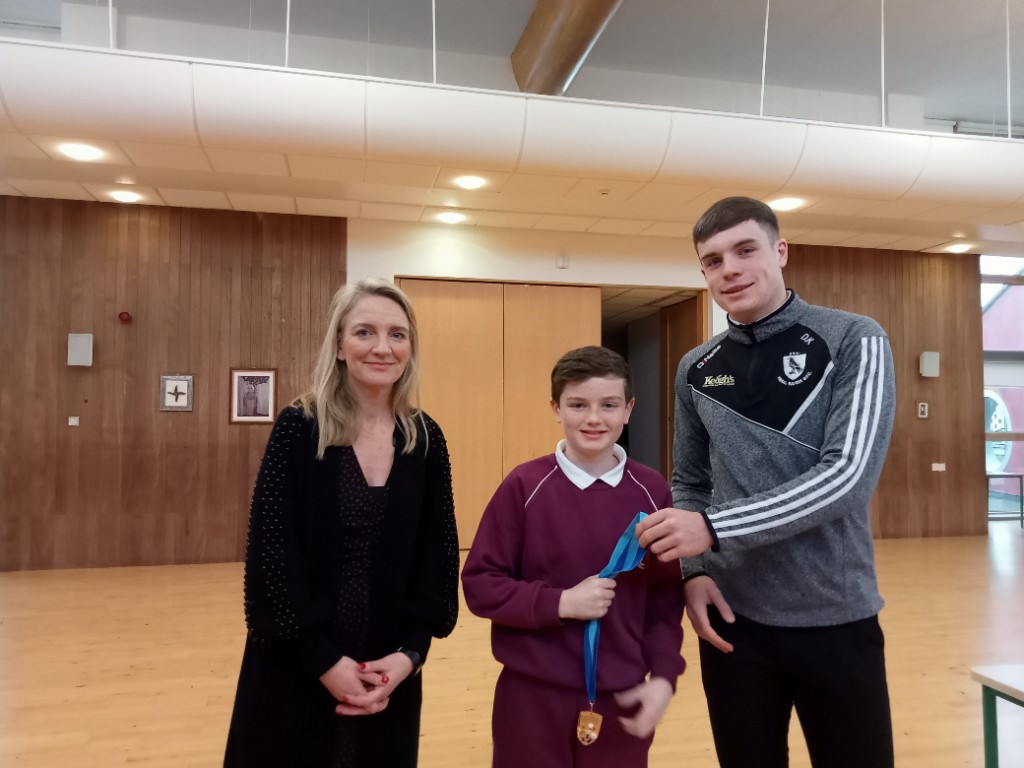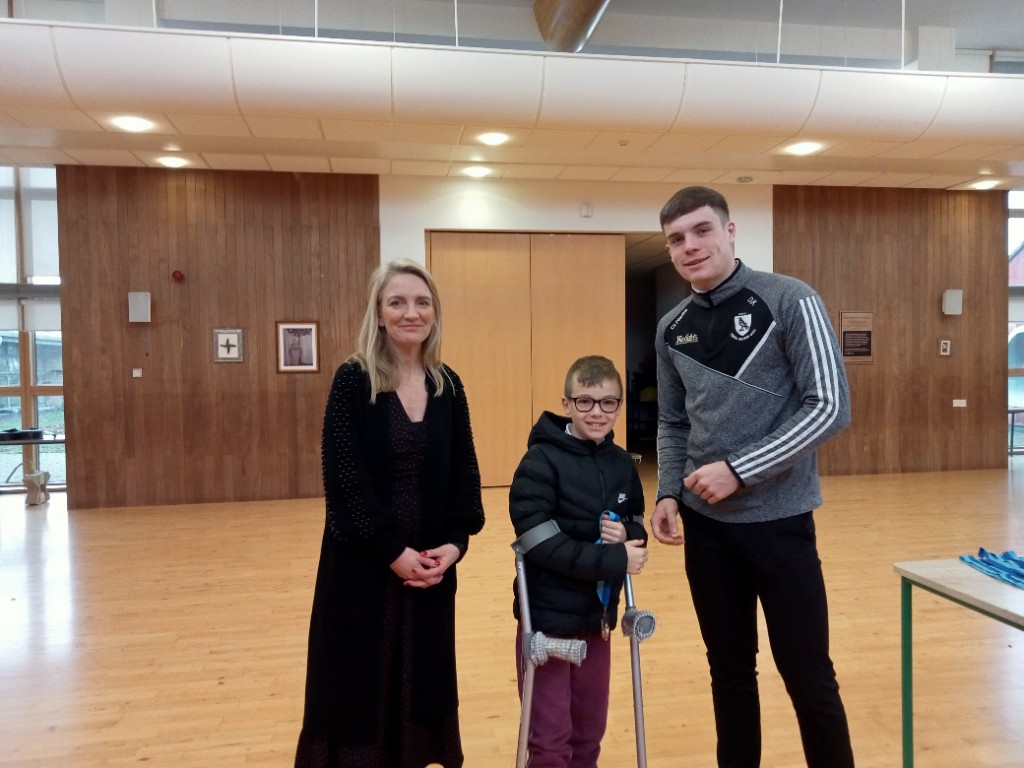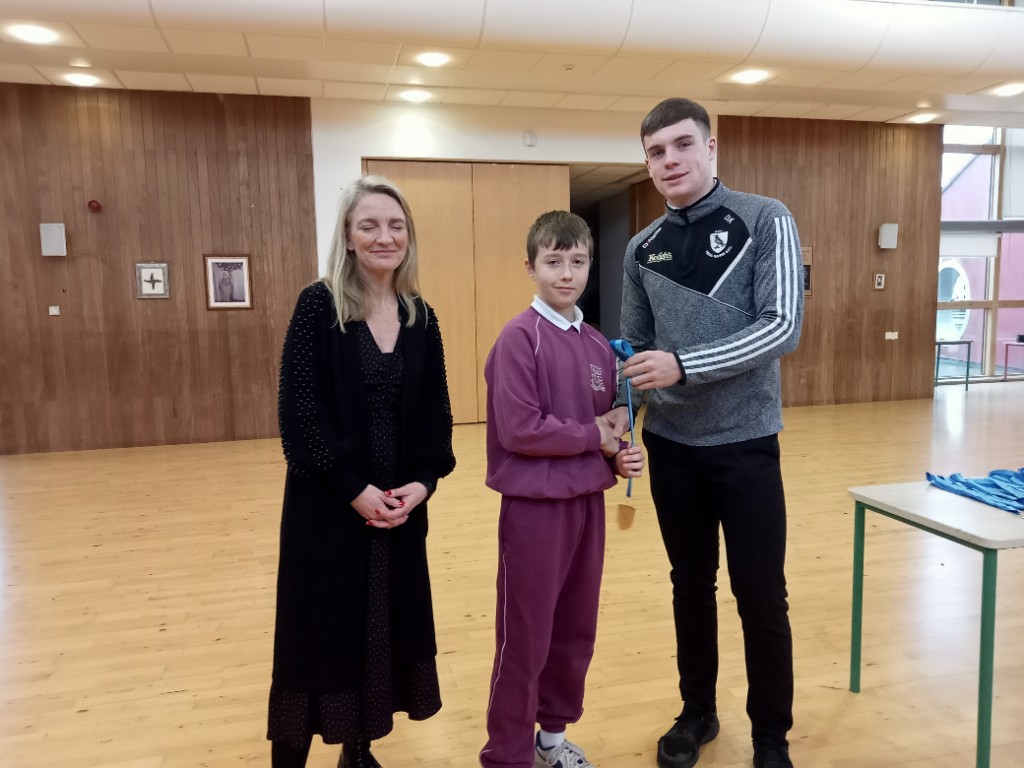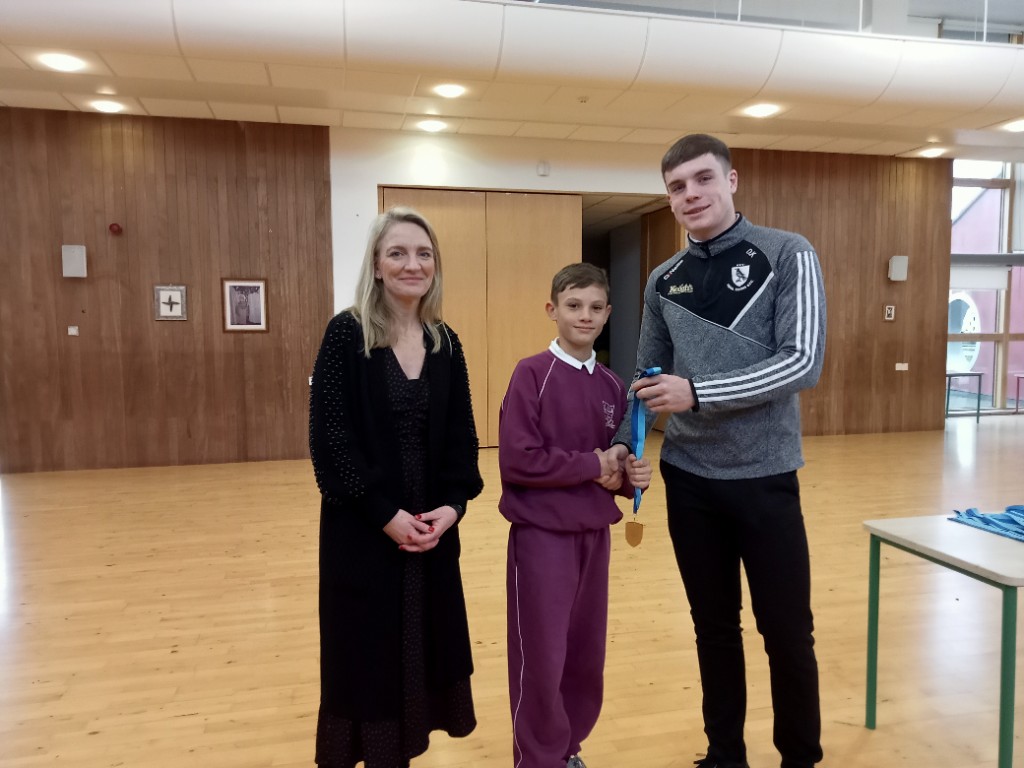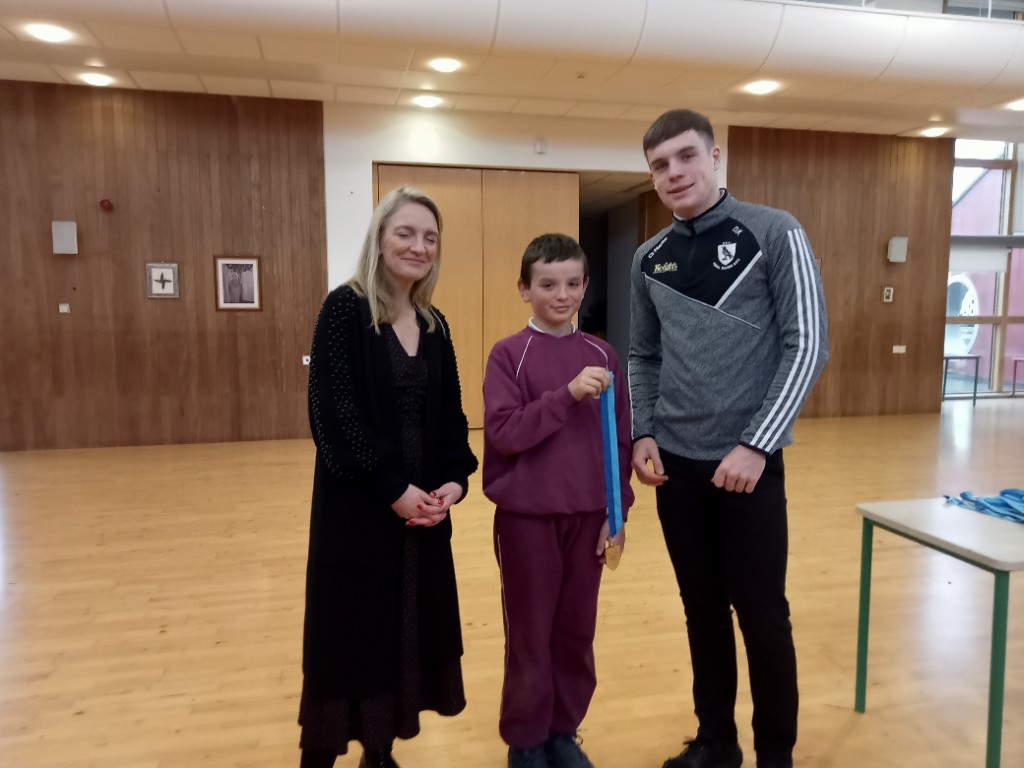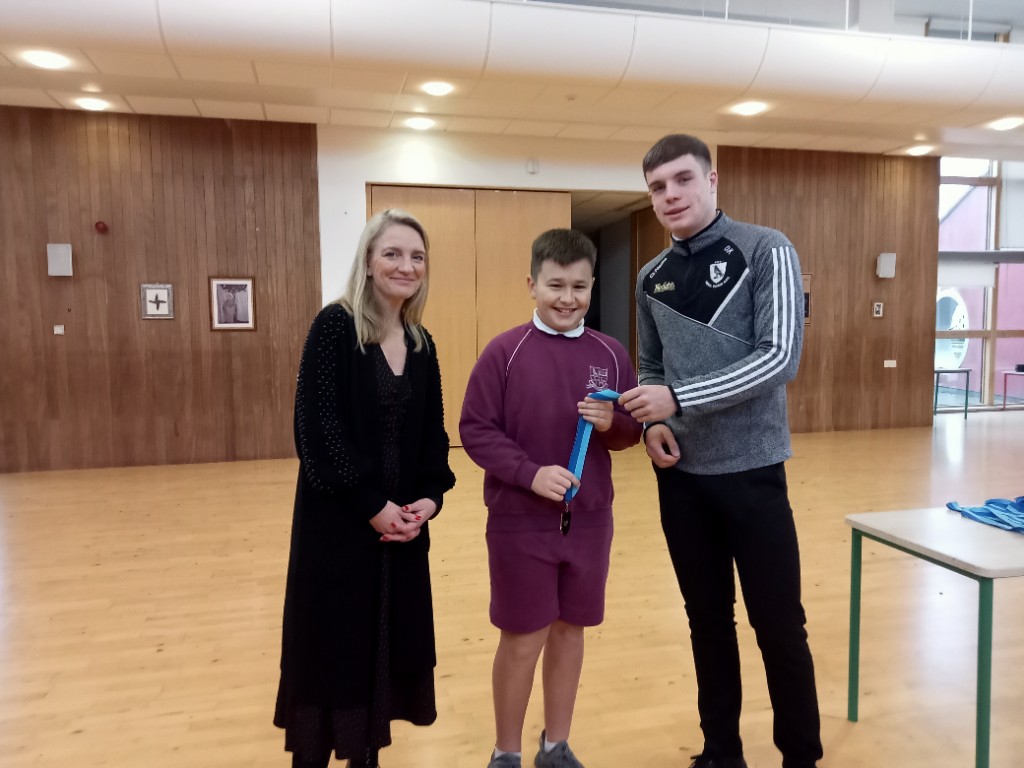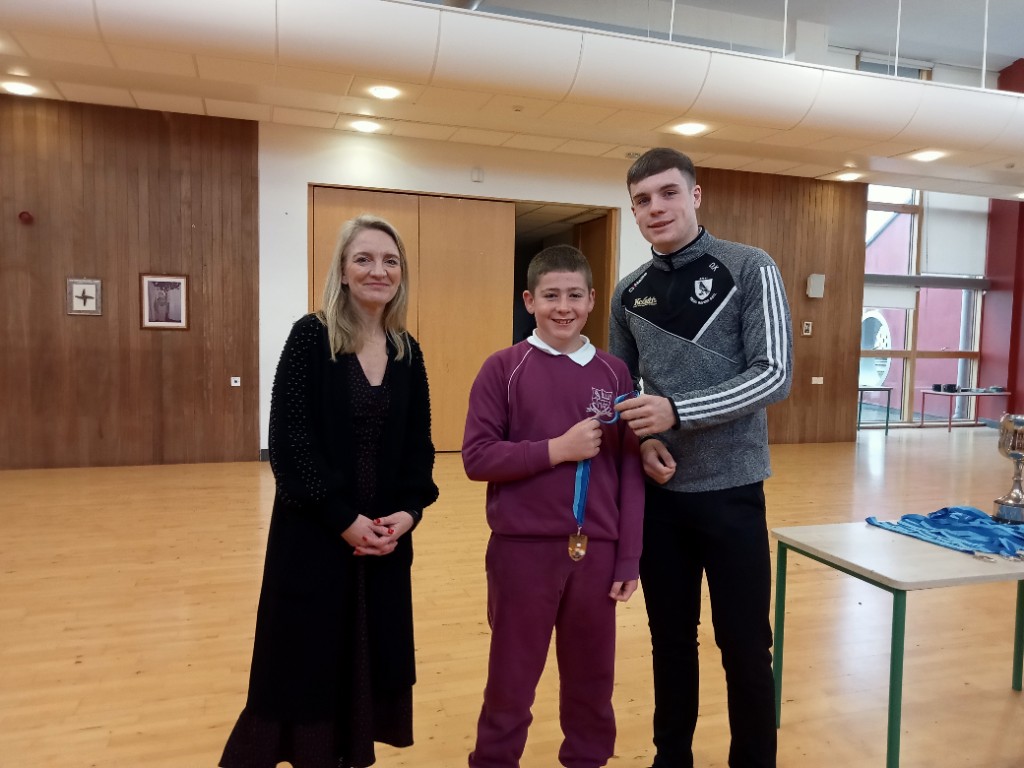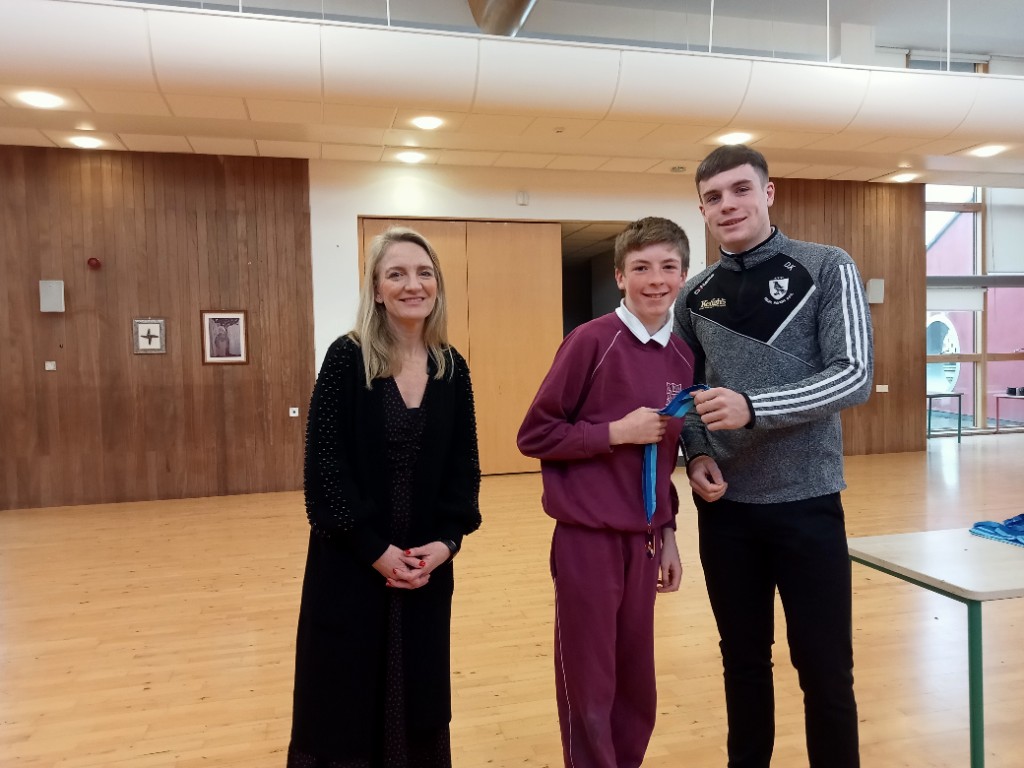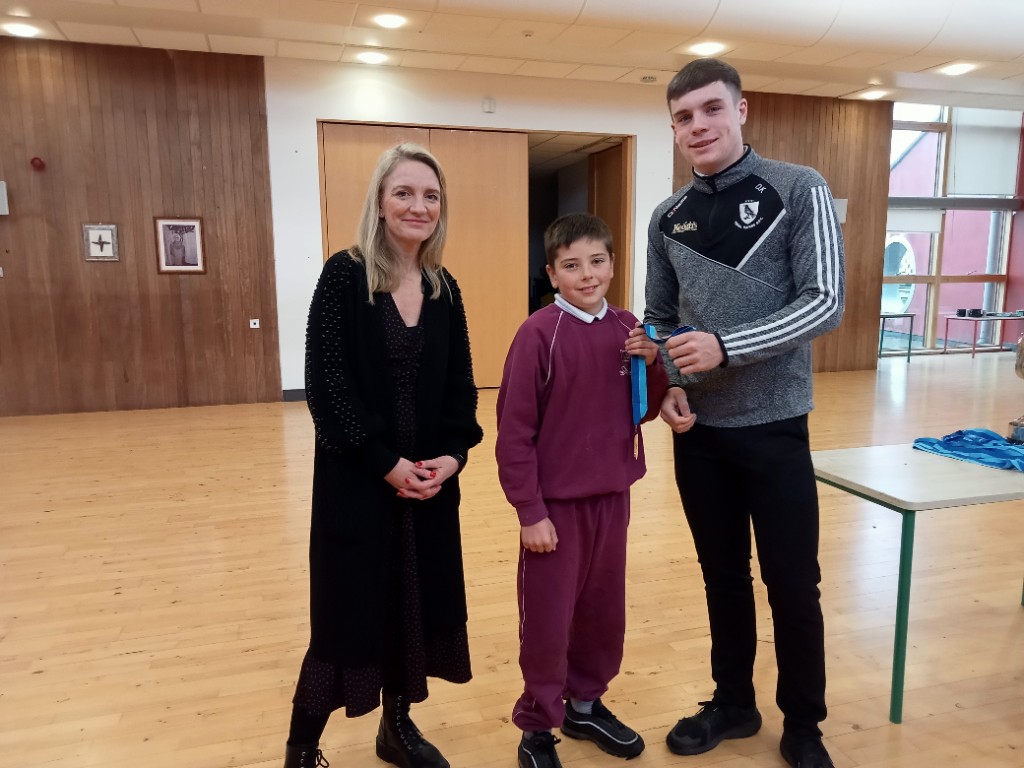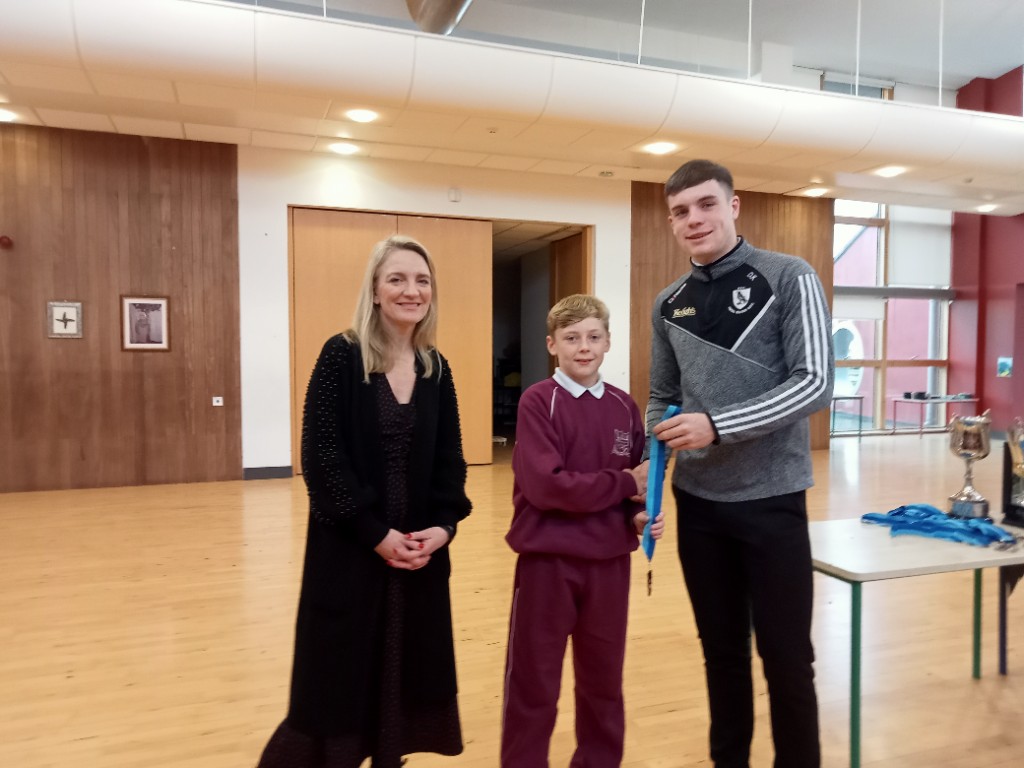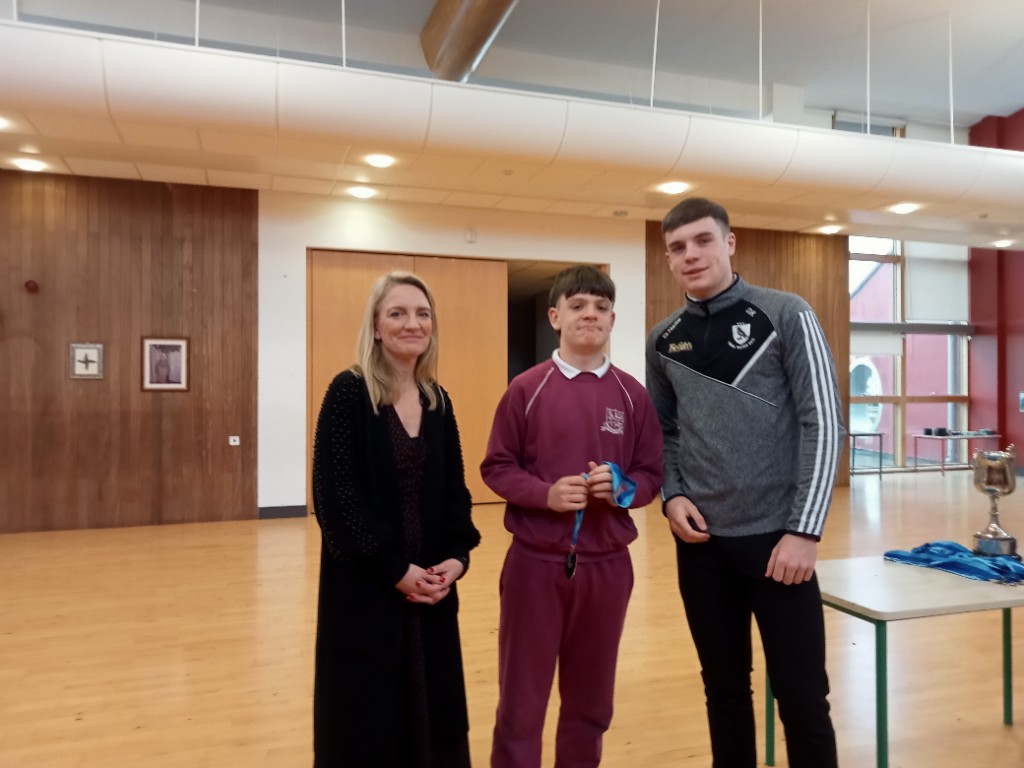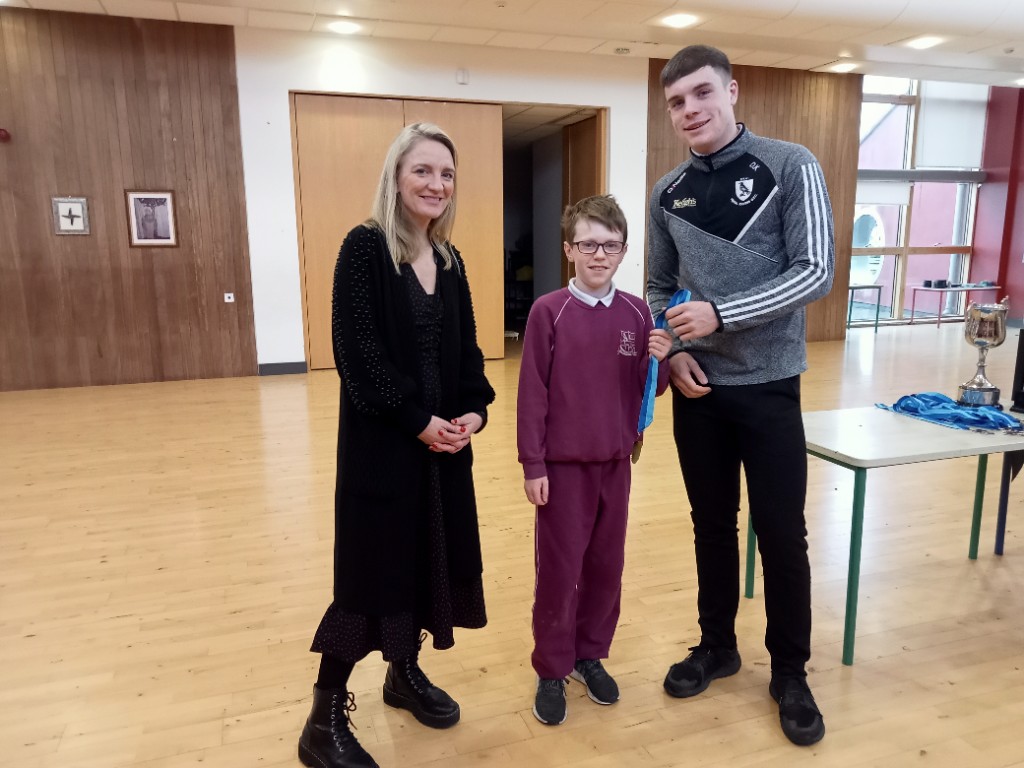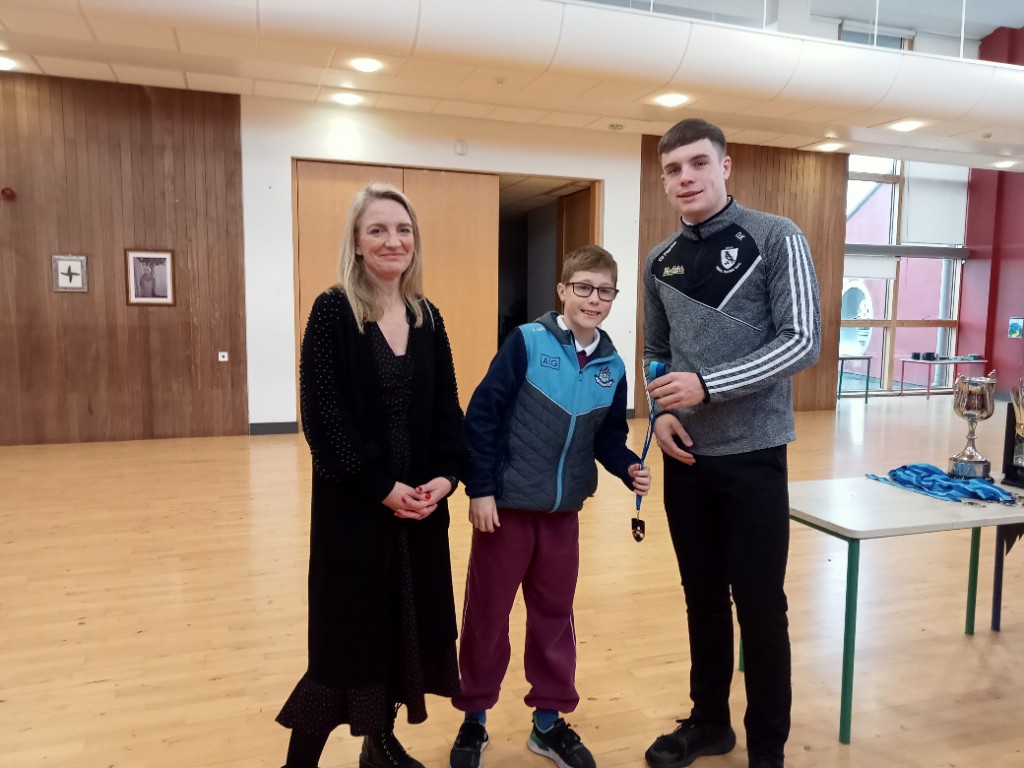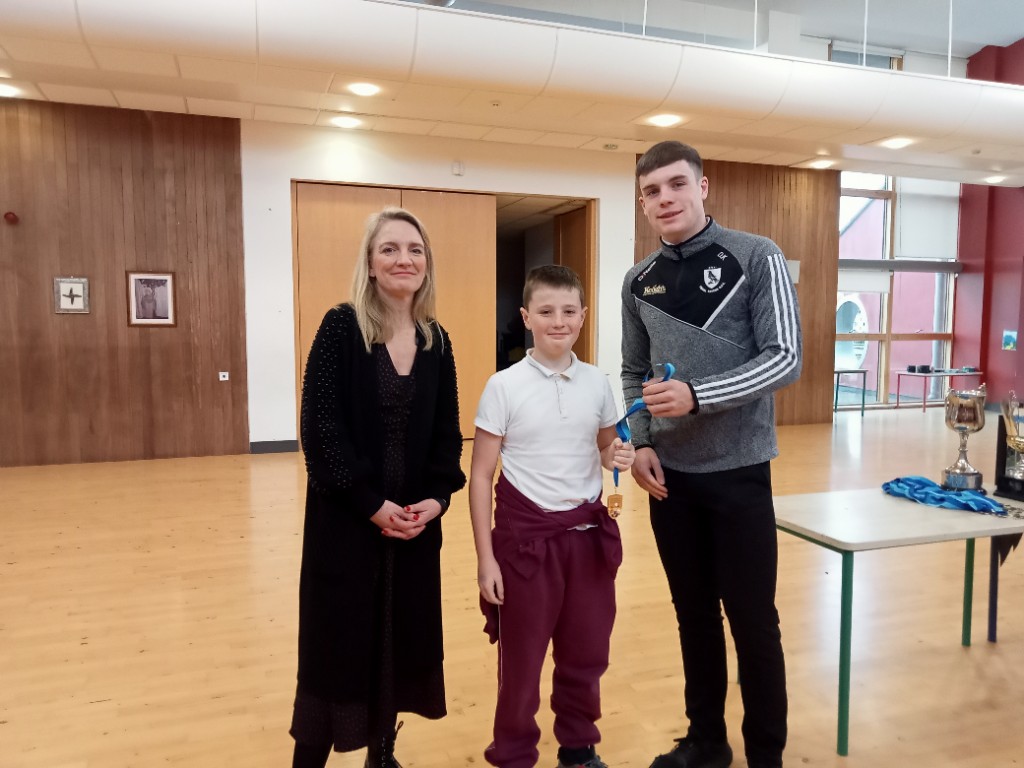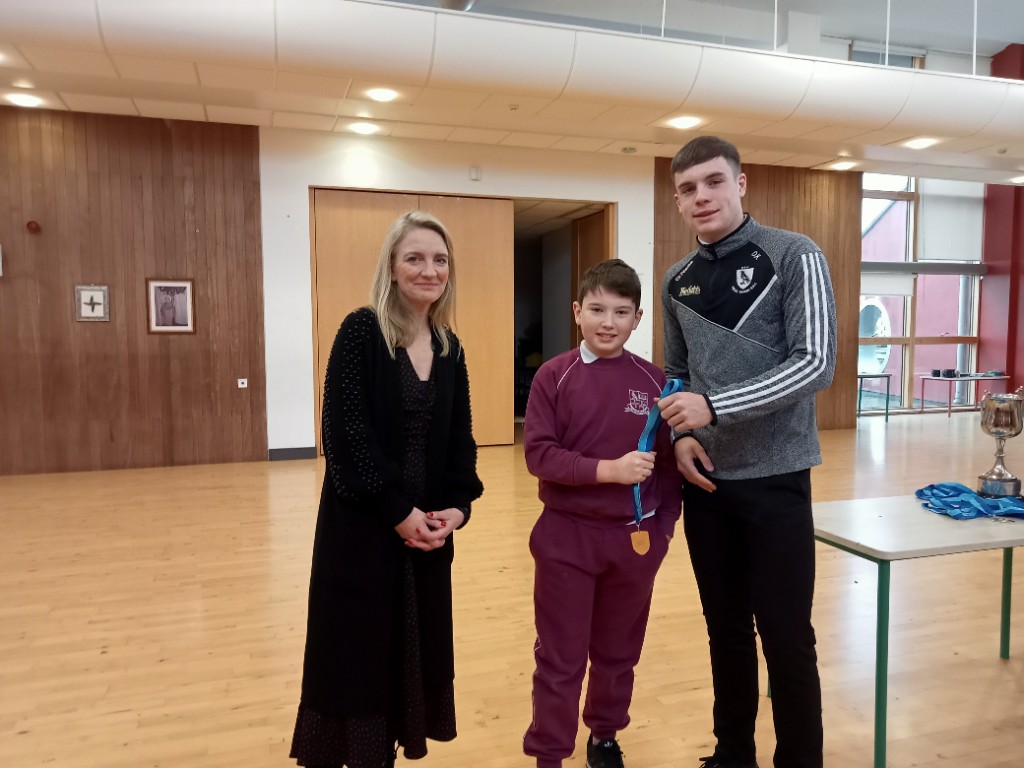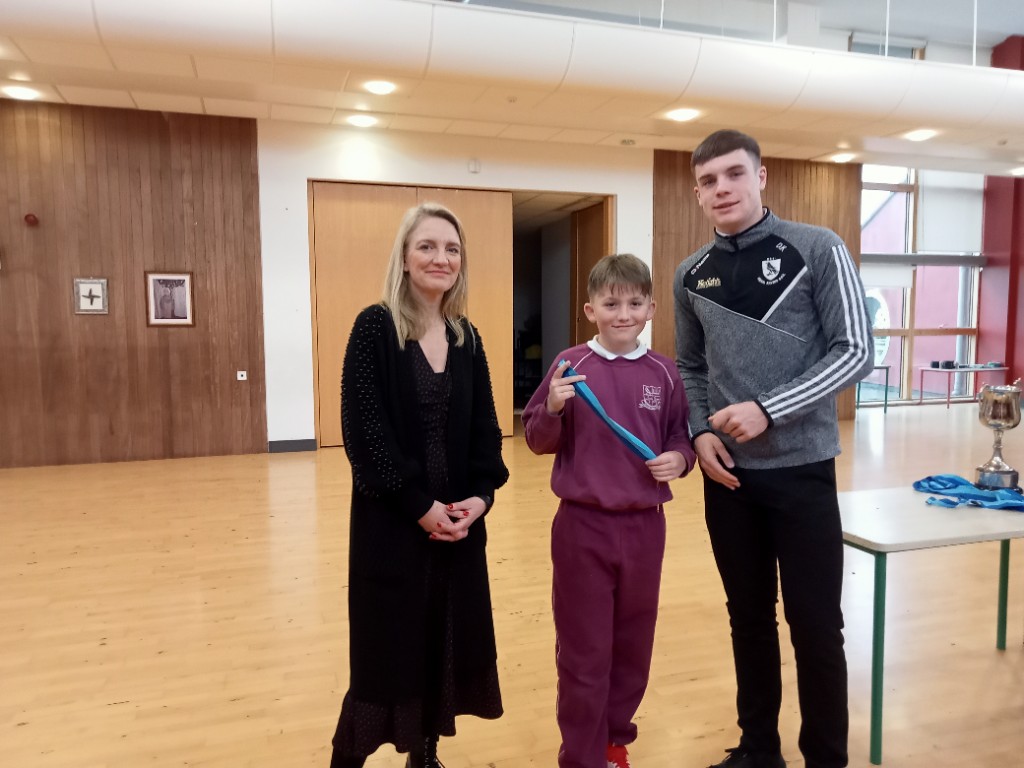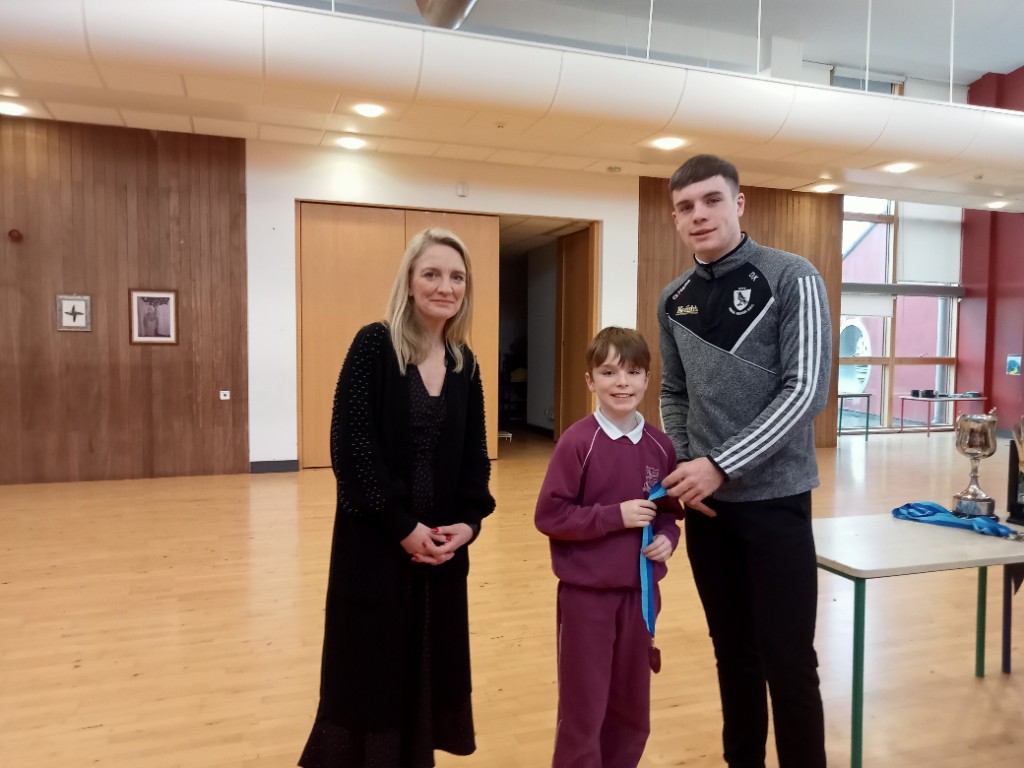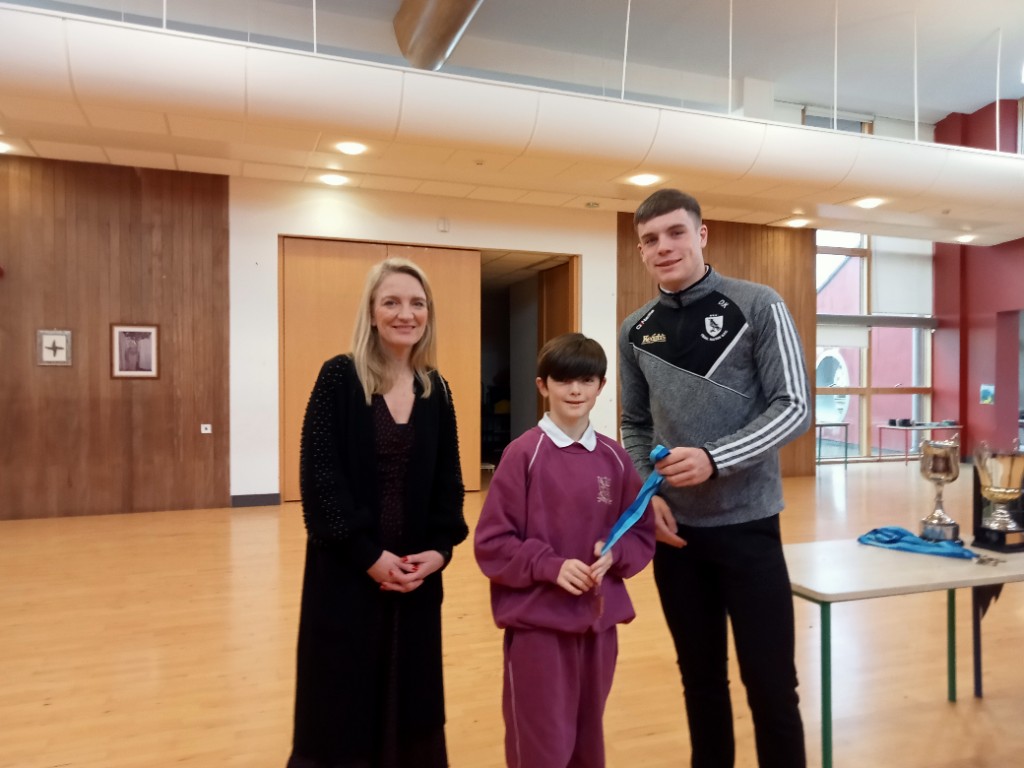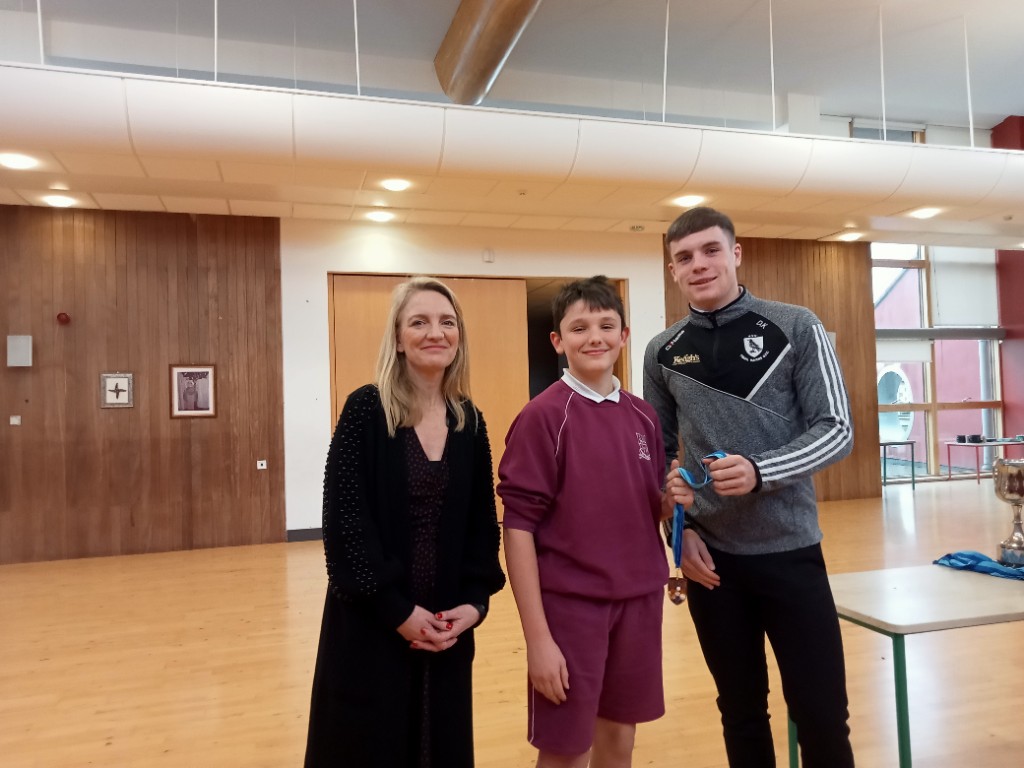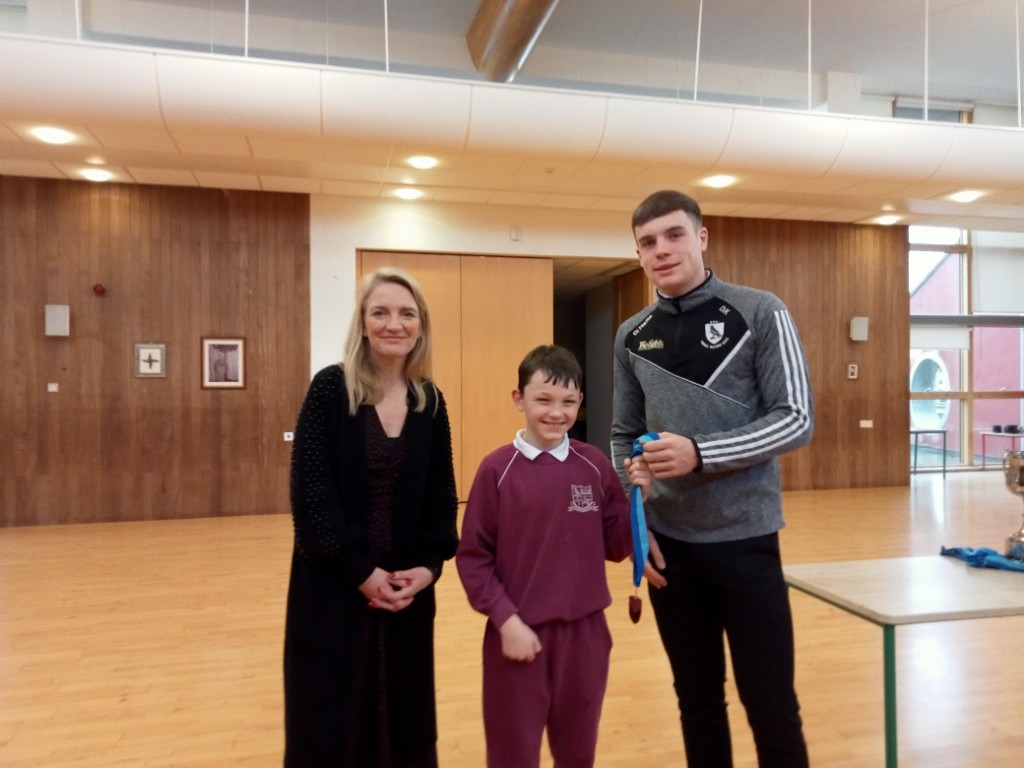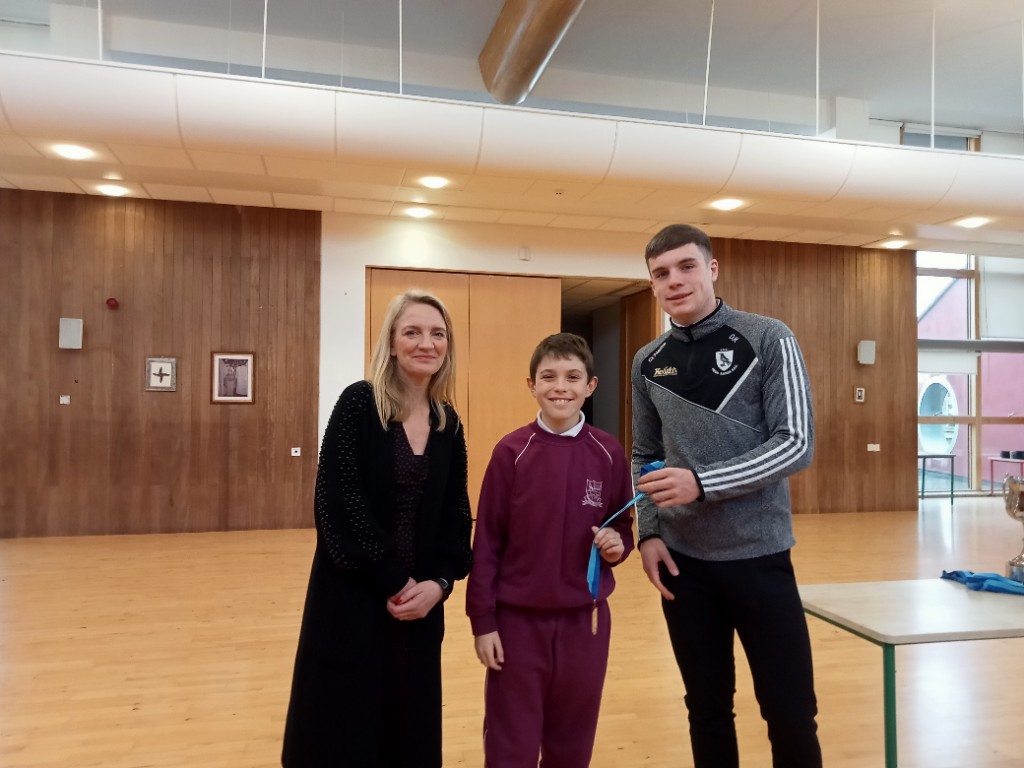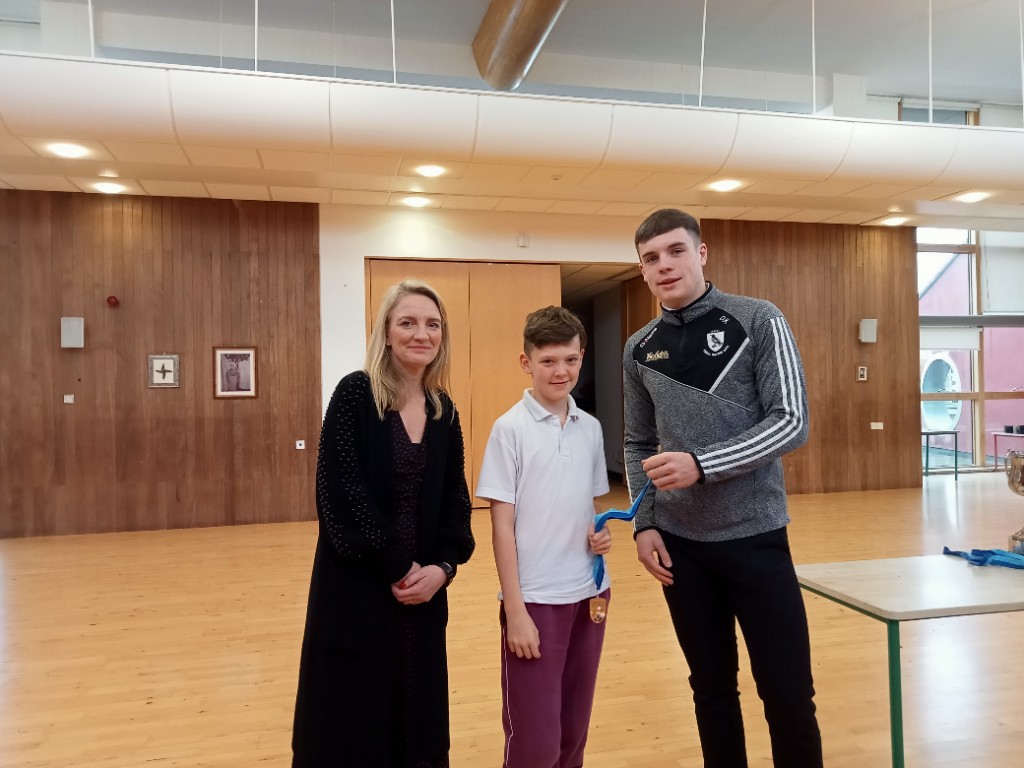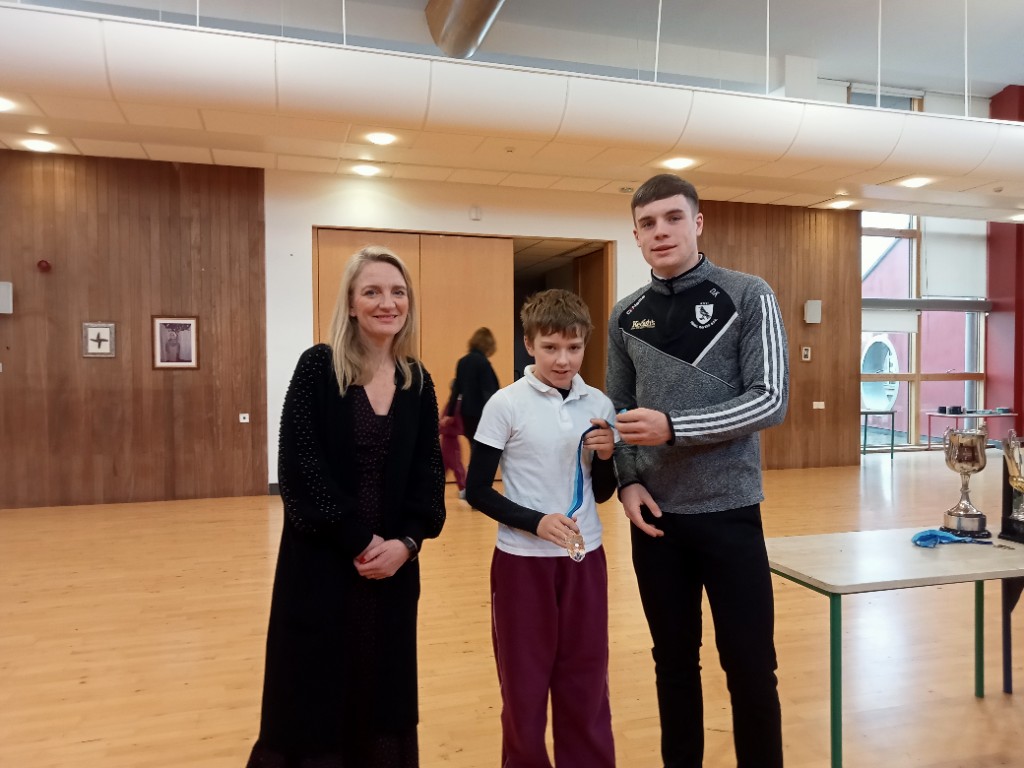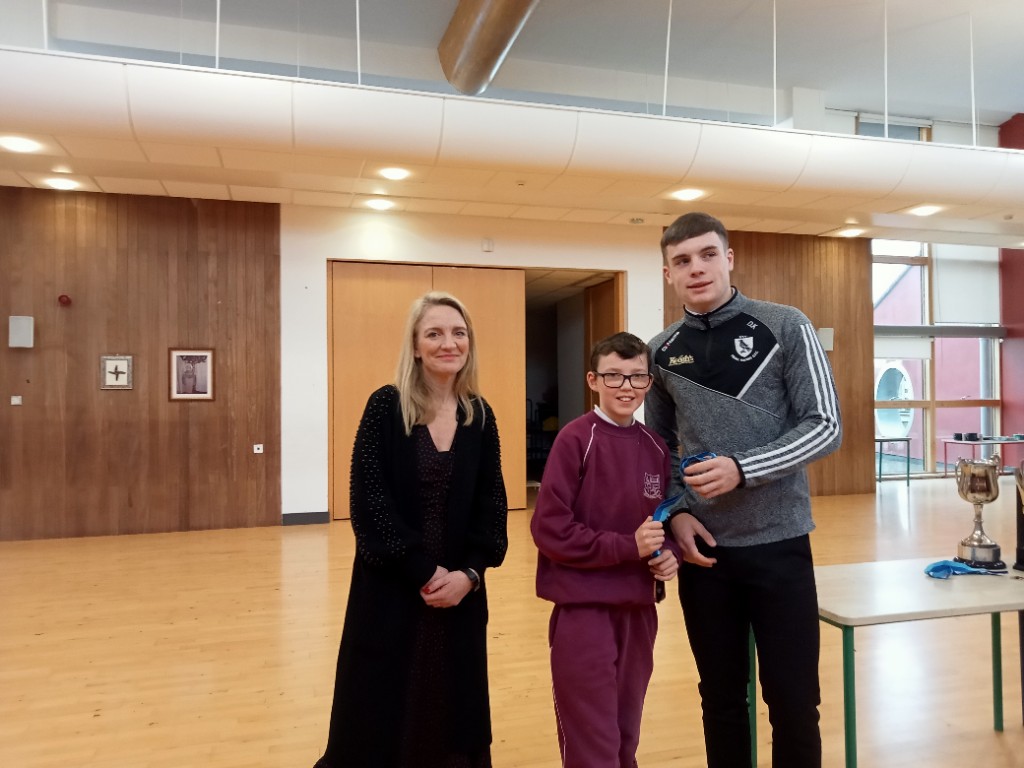 Below are the three pieces for the children in the Orchestra to practice for our upcoming Christmas concert.
Halloween Dress Up Day.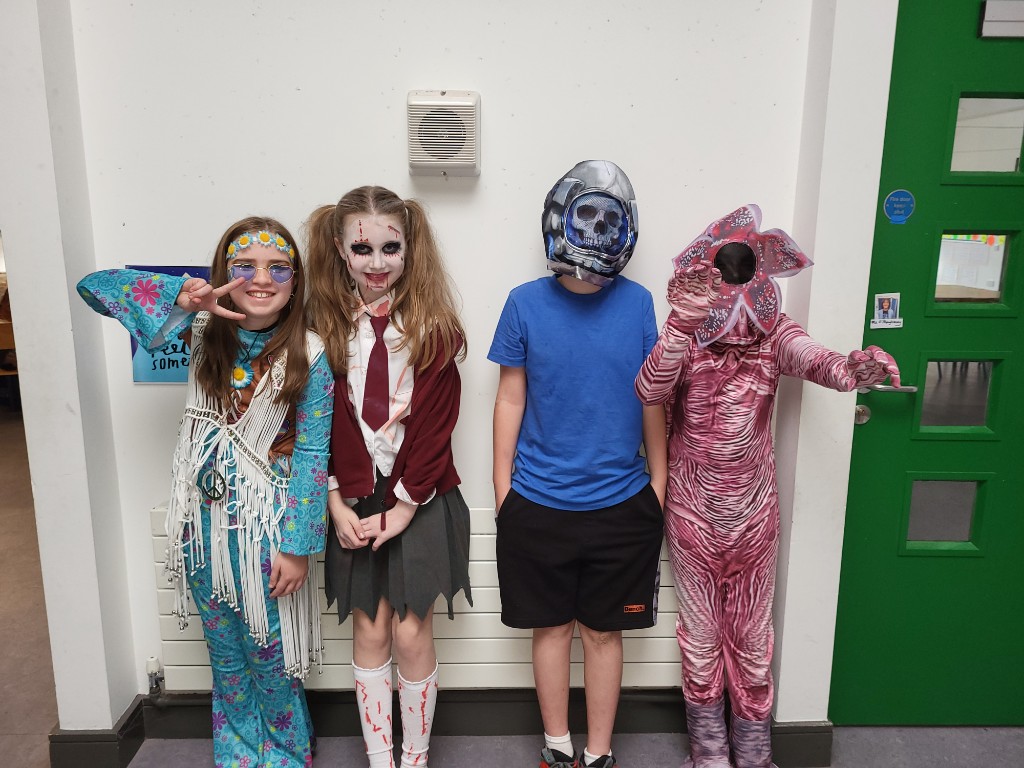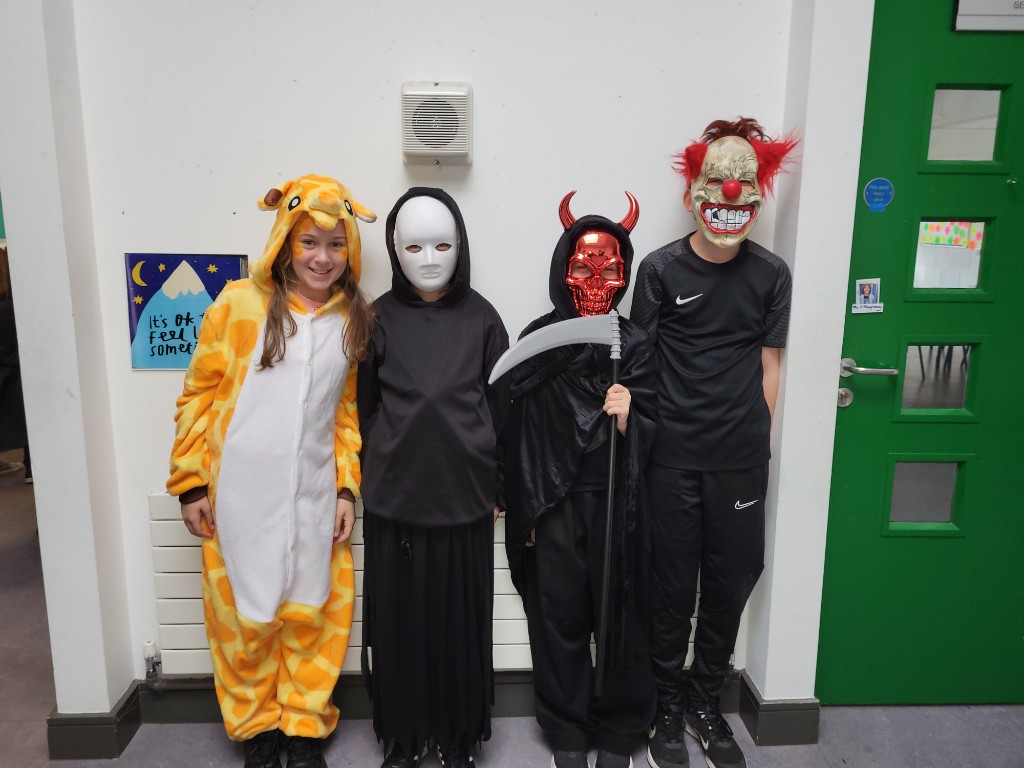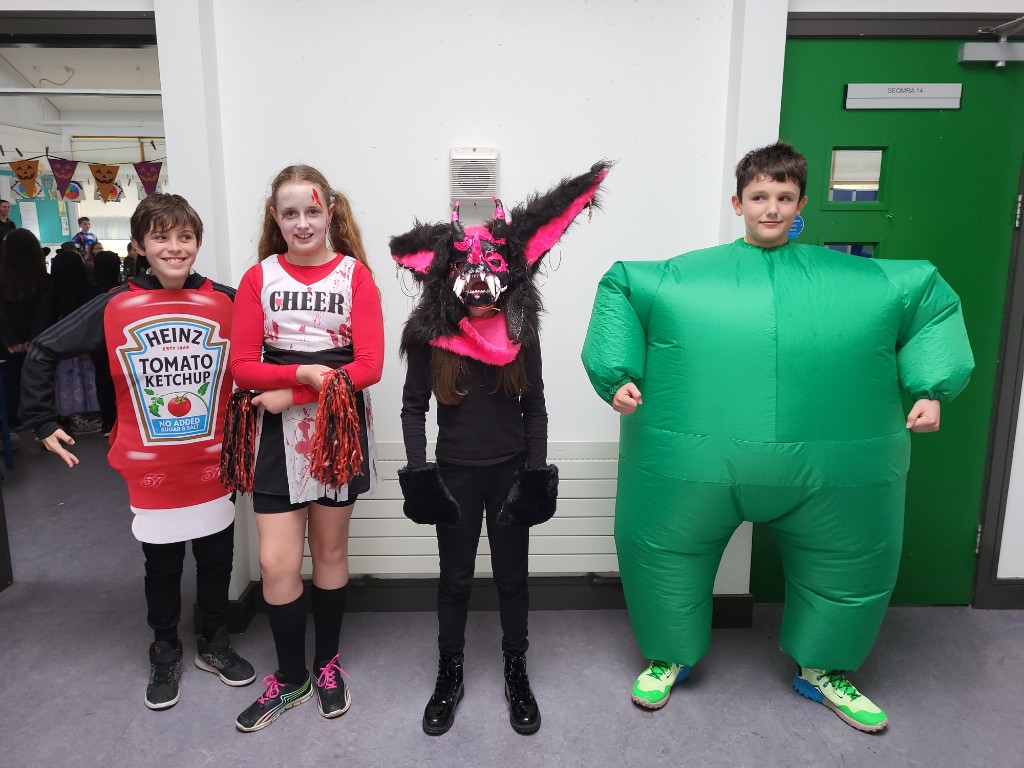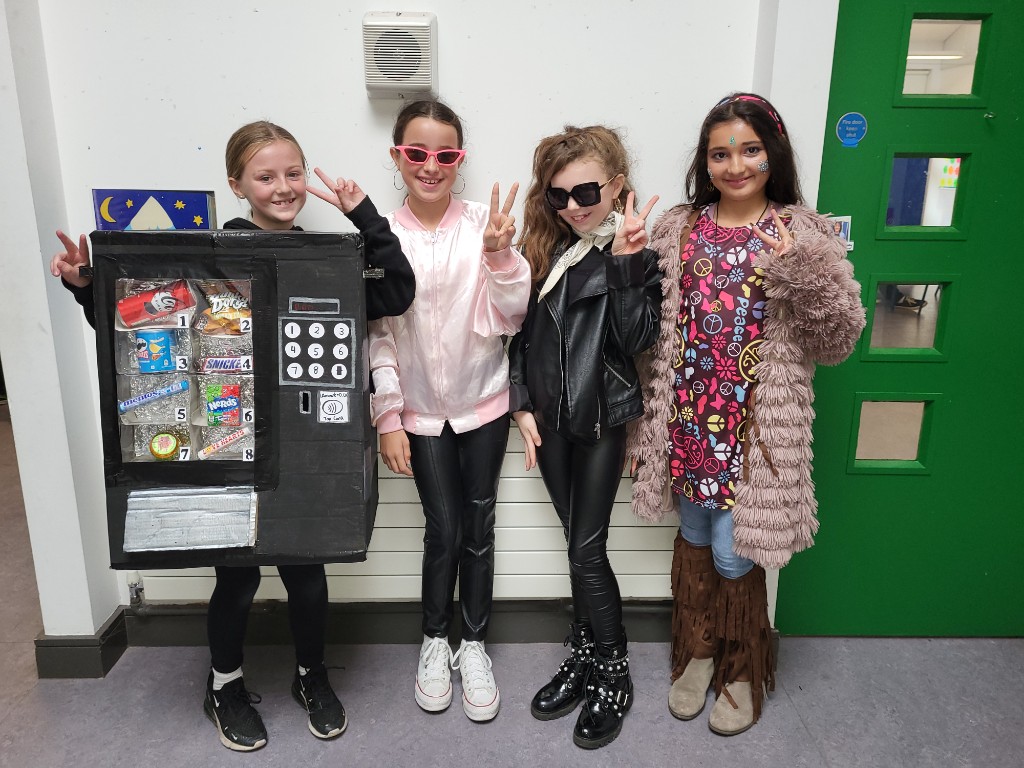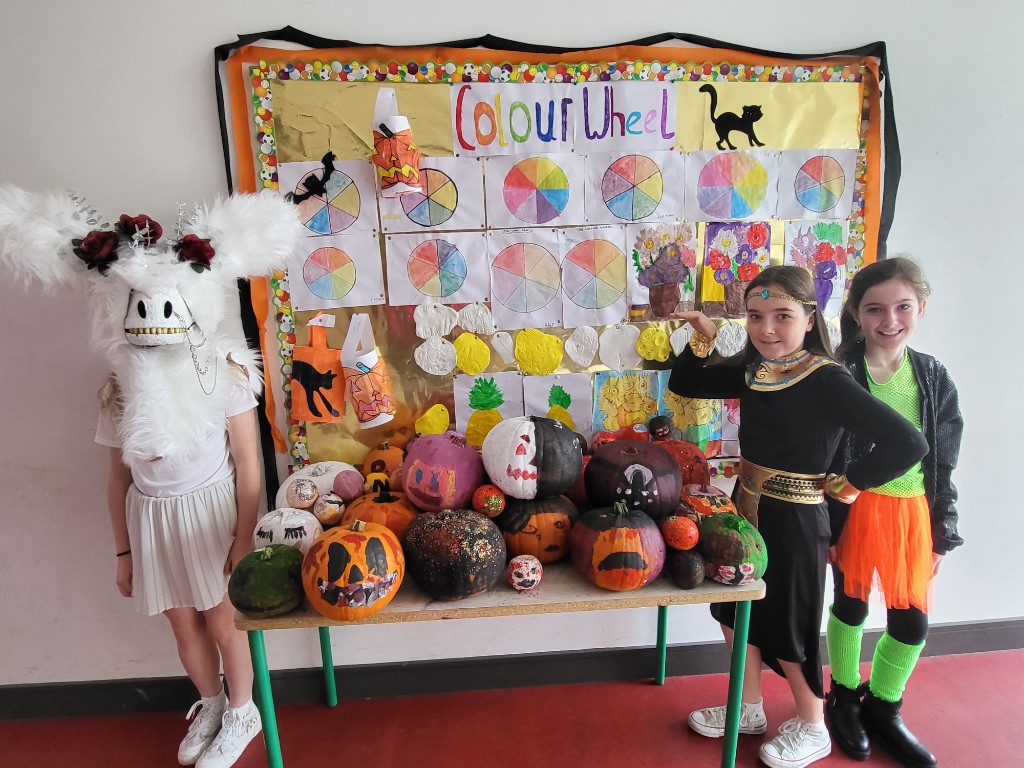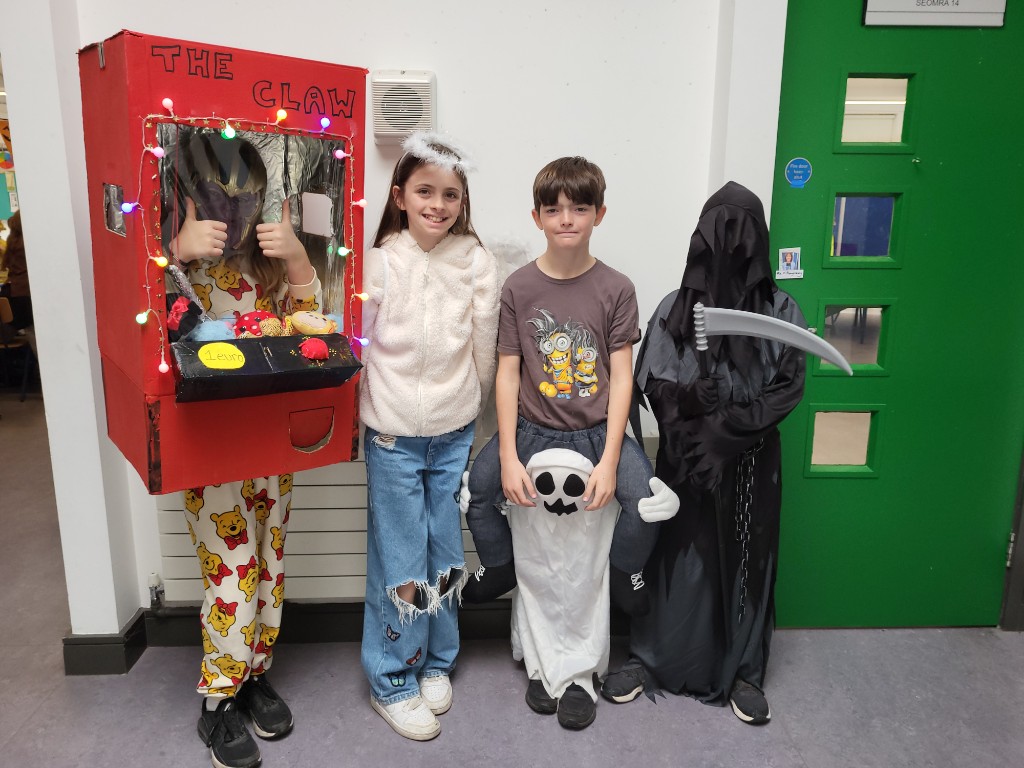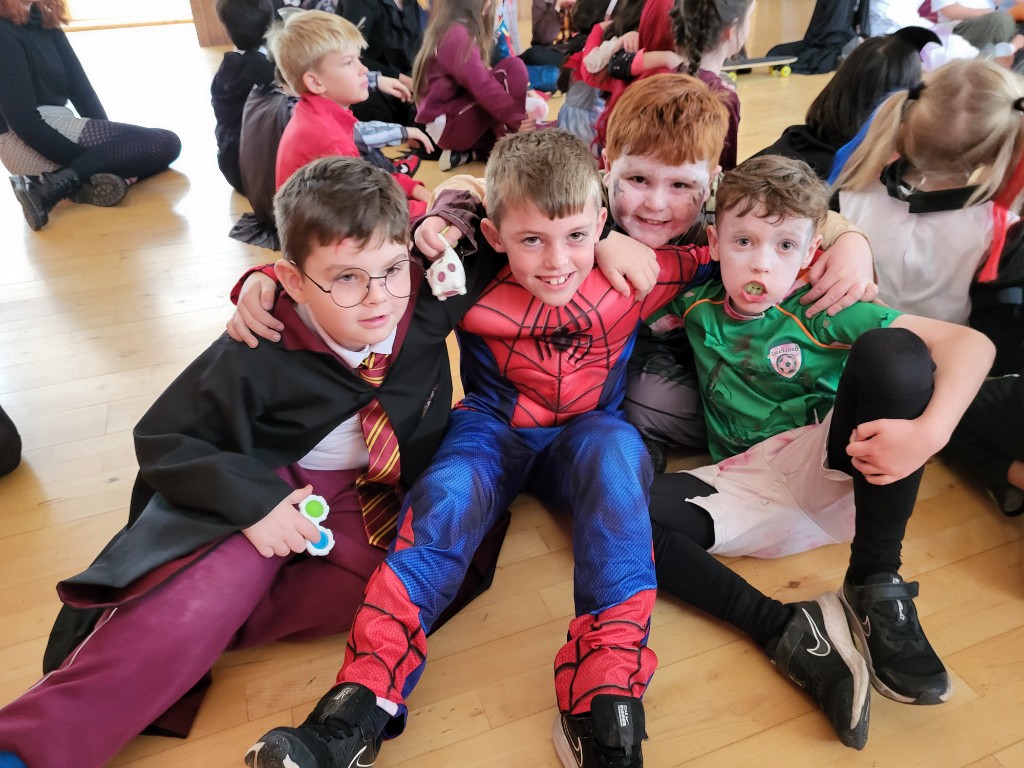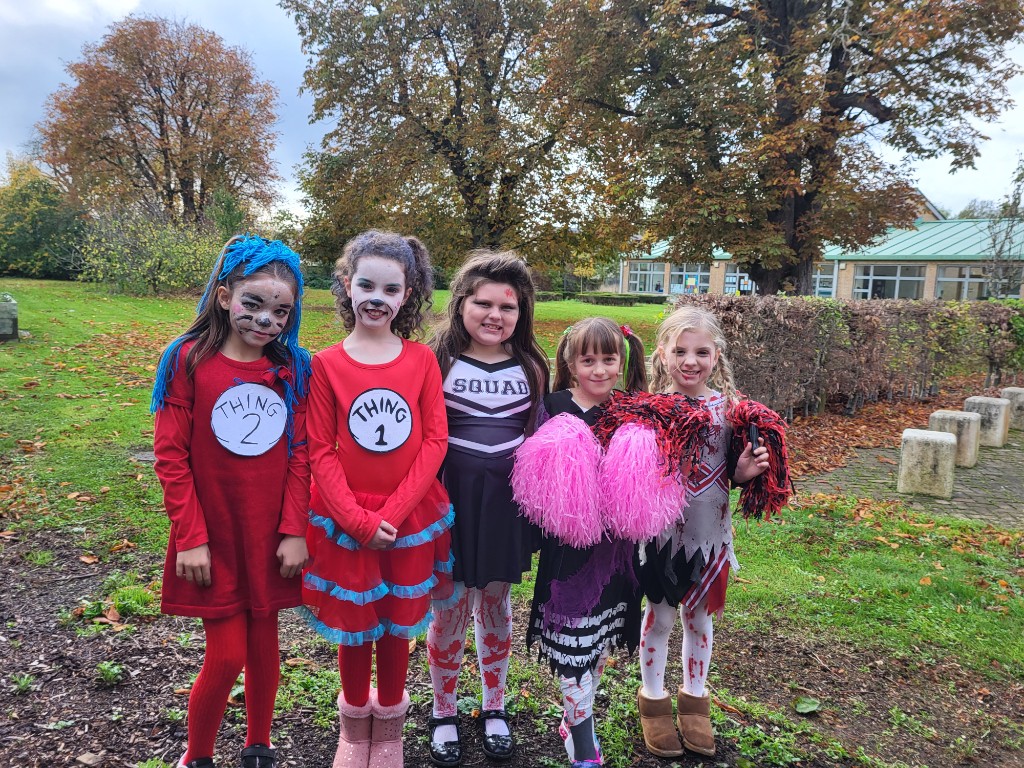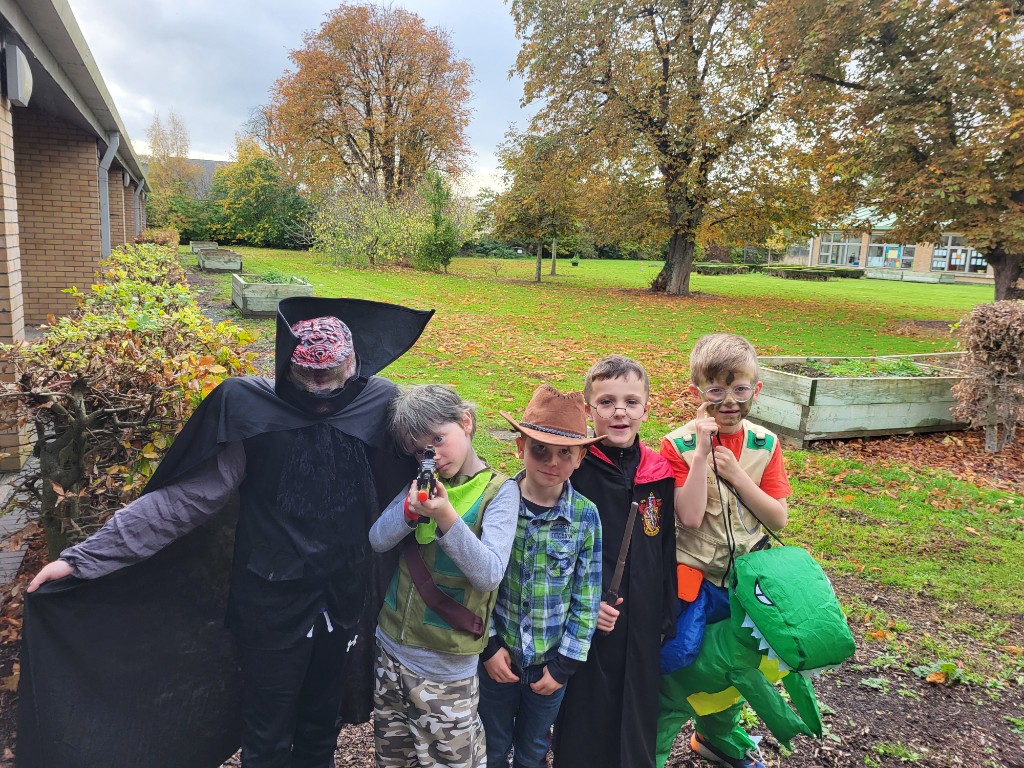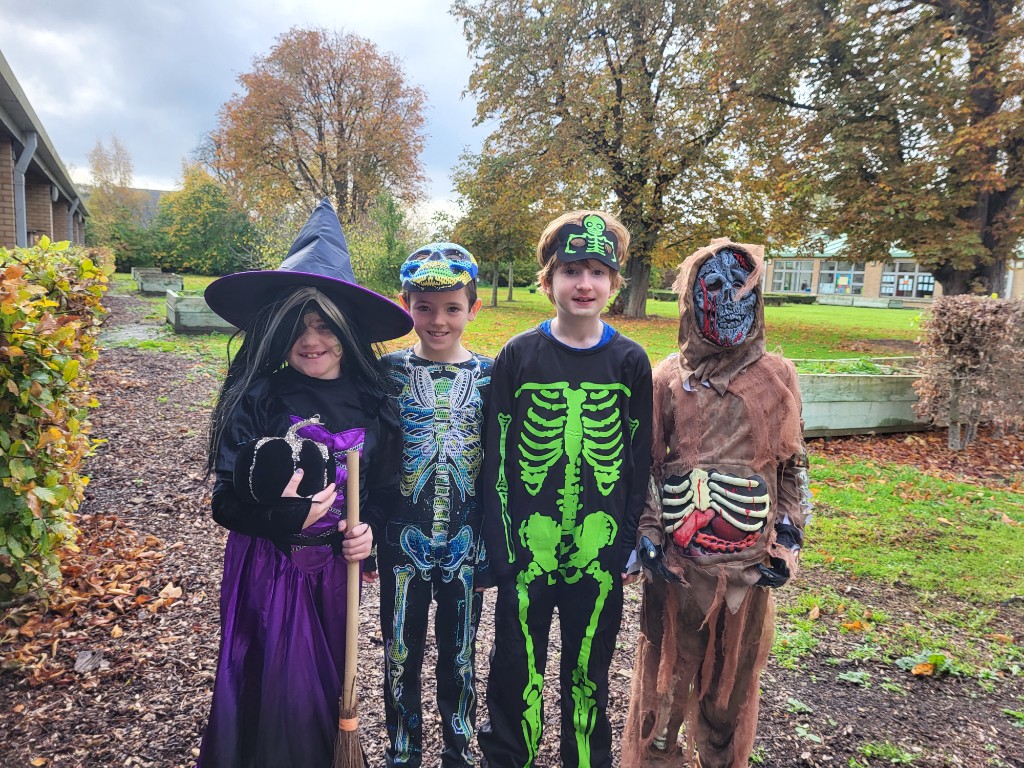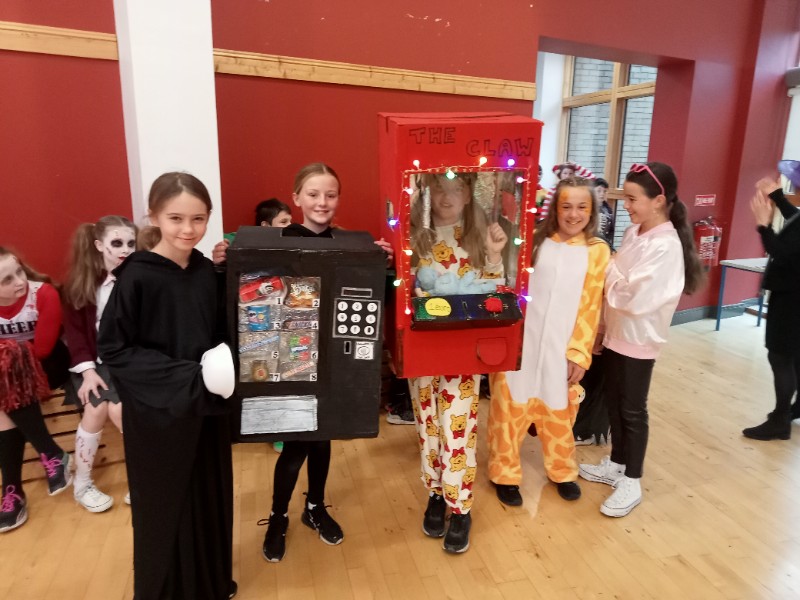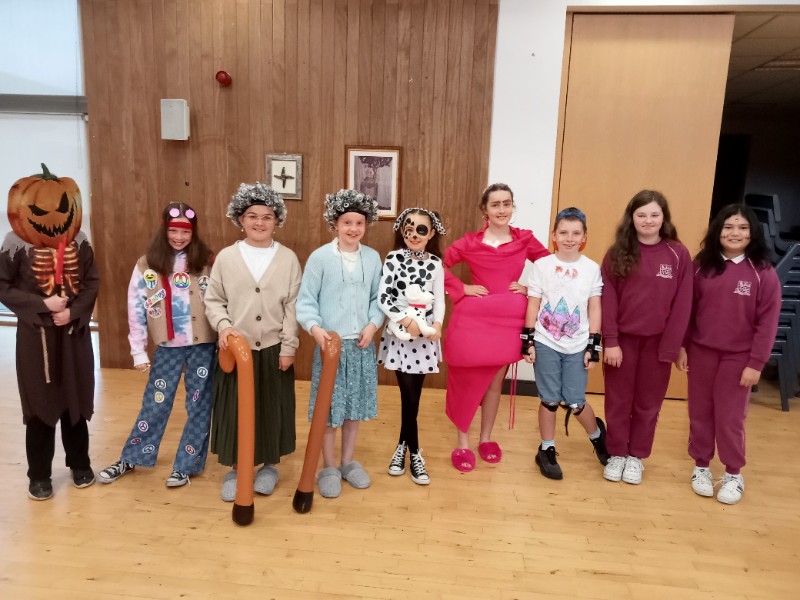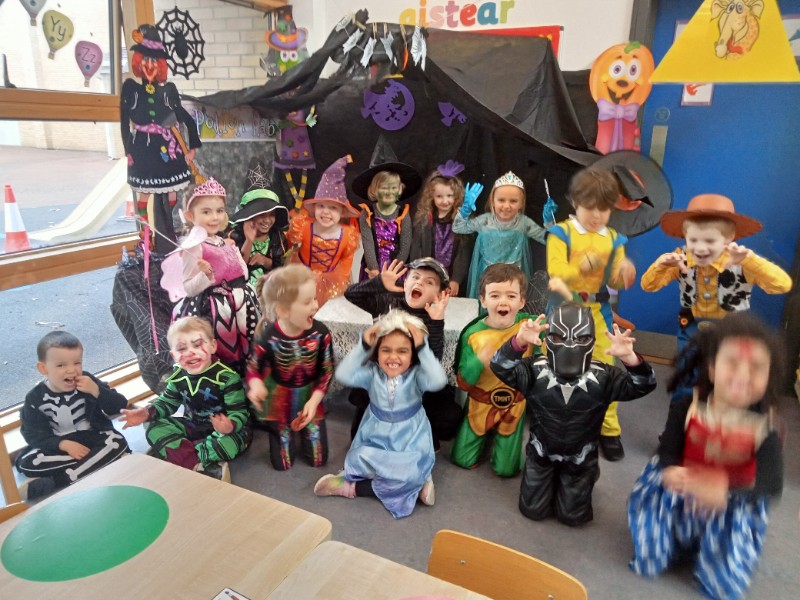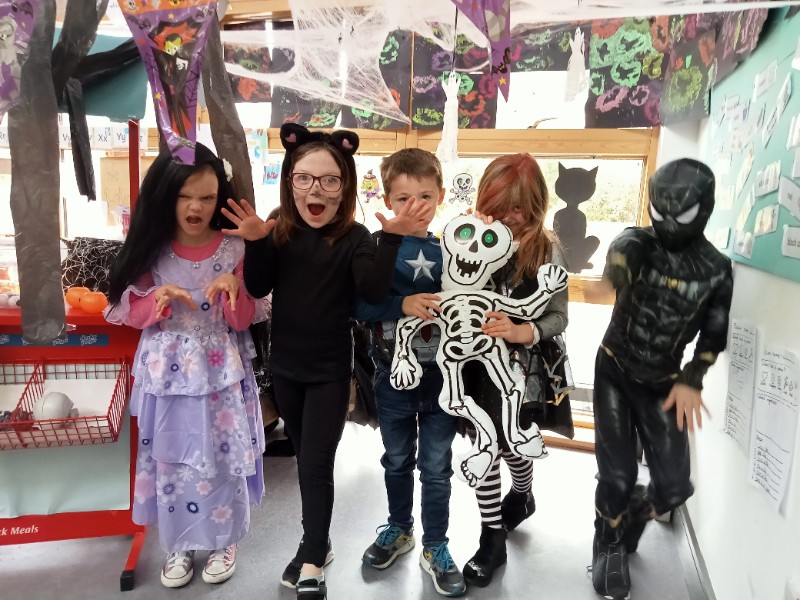 We had a visit on Friday last by one of the team members Jim Bailey and the boat he will be crewing with 3 other team members in the Taliker Whiskey Atlantic Challenge.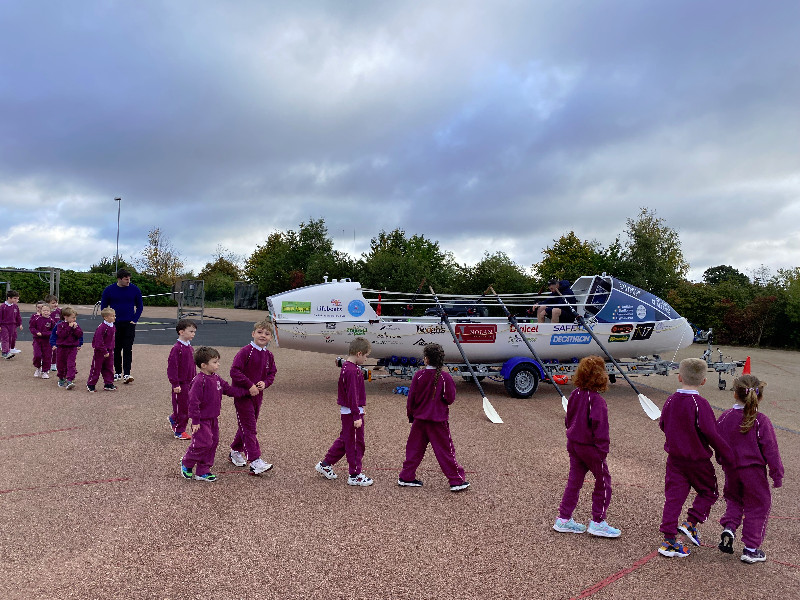 The Atlantic Rowing Race is an ocean rowing race from the Canary Islands to the West Indies, a distance of approximately 2,550 nm. The race starts on December 12th.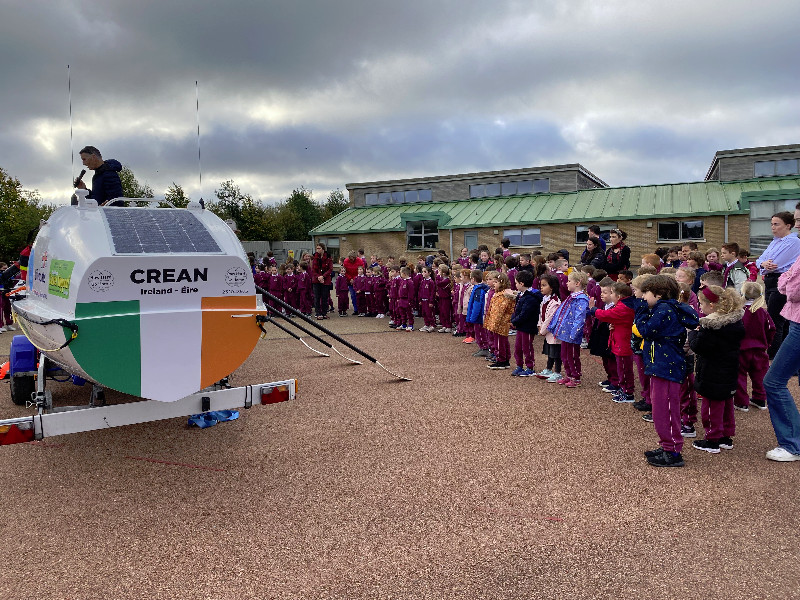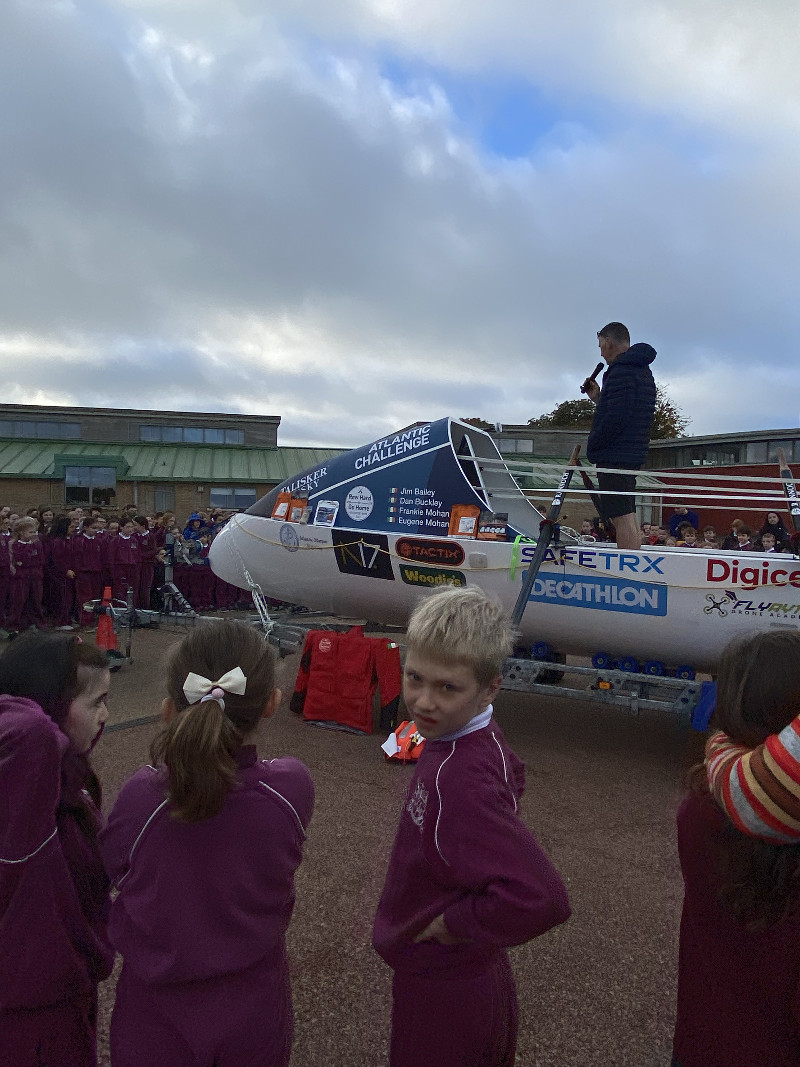 Well done to the Rolestown National School Equestrian Team. Sunday was the first outing for the team. The riders rode brilliantly and the ponies behave impeccably. We are looking forward to participating in the remaining Primary School Interleague competitions.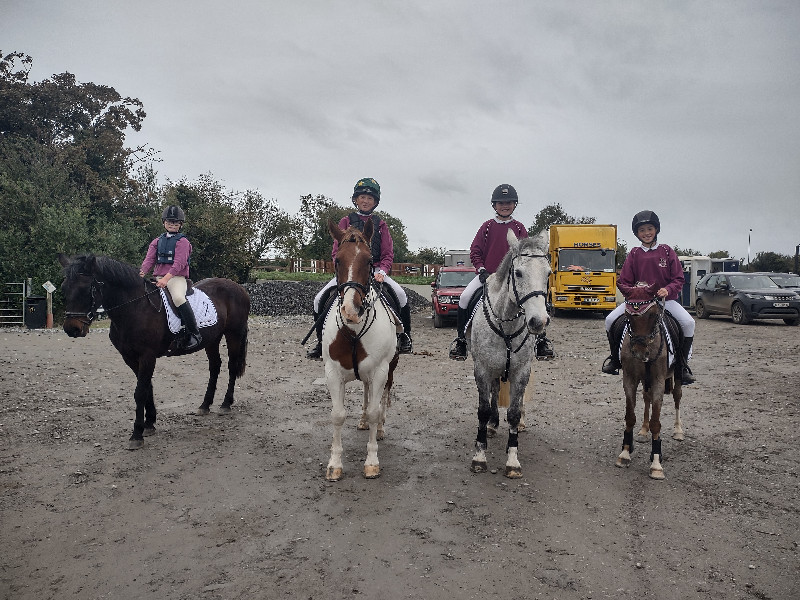 The Parents Association held a bake sale on September 23rd which was a huge success and we thank them sincerely for their hard work.
The Community Garda will visit the school before mid- term to speak to all classes about Fire safety, particularly in the run up to Halloween.
6th Classes will undertake a bike and road safety course over 6 weeks in October, bikes will be provided.
The 2nd and 3rd classes will be taking part in a course of Olympic handball session for six weeks in late October, a blitz with other schools will take place in December in Alsaa sports complex.
Eddie Kiernan from Rathvale Organic Farms will be a regular visitor to the school to help with our garden and raised beds.
The Gaa football leagues are underway with weekly games for the boys and girls team, we wish them every success this year.